Best Hair Clays For Men in 2022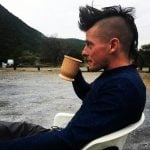 This product guide was written by Sam Anderson
Last Updated
March 5, 2018
Sam Anderson
Sam Anderson has followed a passion for well-told stories and nature's beauty from university classrooms to mountain adventures. After earning a bachelor's degree in literature, he leaned into a life fueled by road tripping, rock climbing, coffee and beer, and renegade camping. He has worked as a chainsaw operator, house carpenter, and window cleaner, at one point running his own window cleaning business. He has finally settled with his girlfriend and small zoo in the western American desert, trading his tool belt for a keyboard.
GearHungry may earn a small commission from affiliate links in this article.
Learn more
One of the newest products for men's hair to hit the market is hair clay. It's bold, it's new, and it defines your style above all the rest—you'll be shocked to find out that there actually is a difference between this stuff and standard hair wax, and we'll teach you all about how to apply it in a smart way that uses less per use, maximizing your stylistic investment. Ready to jump into it? Then browse through our list of the best hair clays for men in 2019:
The Best Hair Clay For Men
Baxter of California Hair Clay
With a shine-free matte finish to your hair, you'll be ready to tackle the day. The worst part about putting in a new hair product is getting that annoying glare when you stand in direct sunlight—Baxter doesn't mess around with that. They got it right the first time around. They've won awards for this product, which gives men the ability to achieve a slew of varying hairstyles, from stick-straight and short to curly and long, there's an application that's perfect for every user.
Key Features:
Suitable for all hair types
Ideal for delivering texture and shape with long-lasting hold
Just a dime-sized amount of product required
Infused with the luxurious scent of Lemon, Fennel and Sage oil
Use to add separation and definition to all styles
Specification:
Brand

Baxter of California

Model

838364004019

Weight

2.08 ounces
Our Best Matte finish product is brought to you courtesy of a pioneering and award-winning brand, Hanz De Fuko. This hair styling product is designed for anyone who's not afraid to declare their individual style and creativity to the world. Claymation is essentially a hybrid hair styling product. Delivering the best of both worlds. It combines the benefits of wax with clay. What it helps you to achieve is incredible volume combined with superb hold. The formula contains polymers and natural oils derived from seeds like Jojoba and Castor oil to provide optimal lift and volume.
Hanz De Fuko Claymation is an entirely cruelty-free product that's made using only natural ingredients and extracts. Just some of the beneficial properties include mallow flower and lemon peel alongside Bentonite rich clay. Just a small pea-sized amount is all that's needed to achieve stunning results. The use of natural seed oils actively nourishes and hydrates the scalp while at the same time conditions the hair, providing long term nourishment from roots to ends. The more you apply, the more you can amplify your styling results. It's super flexible, pliable, easy to work with, plus provides an incredible matte finish. If you are searching for a multi-tasking hair care product to create reworkable and textured looks, then Claymation is an excellent choice.
Key Features:
Works on all hair textures and types from straight to wavy
Winner of a GQ Grooming Award
Cruelty-free, paraben-free and 100% water soluble
Packed with all-natural ingredients including lemon peel, mallow flower as well as seed oils
Super high hold thanks to the hybrid clay-wax formula
Specification:
Brand

Hanz de Fuko

Model

HF009

Weight

1.92 ounces
Smooth Viking Styling Hair Clay
Who doesn't like Vikings? This Smooth Viking Styling hair clay adds a matte finish to your hair without the sheen that goes with it. It works similarly to gels and creams—easy to apply, difficult as all holy hell to get out (which is what you want for all-day styling from hair clay). This is primarily superb for shorter to medium-length hair styles, otherwise, you'll have to double up on the dosage. While it's not designed for it, this works like a charm for medium-length beards (about 4-6" in length).
Key Features:
Suitable for all hair types including very thin
Use to create superb definition and style with long-lasting hold
Made using premium high-quality natural ingredients
Create a matter effect finish
Tames even the most unruly, stubborn hair
Specification:
Brand

Smooth Viking Beard Care

Weight

3.2 ounces
Kevin Murphy Rough Rider Clay
If you're looking to achieve a defined look with a flat matter finish, then how about checking out what Australian brand, Kevin Murphy, has to offer. Infused with the natural extracts of soya bean as well as golden bamboo, not only does this styling clay produce exceptional hold and staying power, it also seals the ends of your hair, protecting them against breakage. This strong hold clay can be used to achieve definition and separation while adding softness and maintaining the health of the scalp. With its anti-oxidant rich formula, it's ideal for all hair and skin types and is sulfate and paraben-free.
For best results, simply work a small amount of the matte textured clay between palms and distribute evenly through either damp or dry hair according to the overall style you're hoping to achieve. With an almost gritty like texture, hence the name Rough Rider you can achieve matte looks that last all day long. This product sure does pack a punch plus it seals rough ends too, making hair look all together healthier. It's ideal for all hair types and perfect for anyone who prefers their products to be cruelty-free.
Key Features:
Strong hold styling clay for texture and definition
Infused with soya bean extracts and golden bamboo
Naturally antioxidant-rich formula
Contains essence of Patchouli oil
Seals ends of hair for added protection
Specification:
Brand

KM

Model

AD487

Weight

3.52 ounces
Layrite Hair Clay (Cement)
Don't worry—it's not real cement. Layrite gives it to you straight right from the title. If you've been battling your biggest nightmare, being your hairstyle, you can finally lay your armor down. Layrite allows you to work your hair into an excellent style, and primarily works on short to medium-length hairdos. You get a flexible hold, so you can rework this into your hair as the day moves along, while still keeping it straight and steady against unwavering wind.
Aveda Men's Pure-Formance Grooming Clay
Who doesn't love a good pun right in the title? Shine-free, to-the-point, and even adds volume to your hair. If you have ultrafine hair and you've always admired a thicker, bushier look to your cut, you're in luck. Aveda works with your hair to fulfill your look without looking hollow, false, or pasty in the least. Use a comb, your hand, or a toothpick if you want—this works easily when you want it to, and holds up against rain, wind, and the stuffy, uncomfortable heat of the train station.
Paul Mitchell Matterial Ultra Matte Styling Clay
You can't escape Paul Mitchell when you're talking about men's personal grooming products. Lock your hair in place while you style away, leaving the shine off the table. This hair clay allows you to work your hands into it all day, fixing or reshaping your hairstyle with the flick of your wrist. You never have to be caught again with an undercut that starts to fall apart, or a slicked back look that refracts light like a mirror. Mitch knows what he's doing.
L'Oreal 5 Strong Hold Hair Clay for Men
Big things come in small packages. You get 1.7 ounces of raw power packed away in this little container. The biggest part of your hairstyle that you've had a problem with, much like millions of men, is control. You style it like a champion in the morning, but by lunchtime, you're fighting to keep it in line. With L'Oreal, you get a shine-free, custom-tailored look that makes you look and feel like you just walked out of a hair salon for men. Red carpet ready and fitting to roll with the punches—knock 'em dead.
Hair Clay Buying Guide & FAQs
Still new to the concept? Here's a list of the most frequently-asked questions by newcomers to hair clay, and some of the benefits you can reap when you sow your savings into the next step in male grooming and haircare.
The Benefits of Hair Clay
Control: Have a wild, difficult, or otherwise non-compliant head of hair? Get in line—it's exactly why hair clay has become a thing. This gives you far more control over your hair than gel or wax, because it's thicker and harder to wash out. It stays in all day (unlike hairspray; we know you've tried it), and doesn't quit until you make it. Full control over your hair, even when the wind blows or the rain strikes. You're always looking your best.
Deep Clean: Hair clay is like a magnet for stuck-in dirt and oil that just won't quit. It sounds redundant, but you're actually better off using hair clay if you have oily hair, though the first thought is the opposite. This draws out all the oils and dead skin cells, and since your hair is oily to begin with, it regains the natural, "good" oils for your hair in no time at all.
Training: When we brush our hair a certain way, get it cut, or even wear a hat on a regular basis, we're training our hair to grow in a certain way. More often than not, we're doing negative things to it—this causes it to grow in awkwardly, jut out at random spots, and is the real reason behind bedhead being such a problem. When you use hair clay on a regular basis, it's like a corset for your hair follicles—they learn to contour to a certain shape, grow at a certain angle, and actually improve the quality of your hair growth over time.
Style on-the-go: Hair gel or wax is, well, a complete bitch to try and clean off of your hands. Hair clay is thick and hard to work with, but as a result, it doesn't leave that nasty residue on your hands. It attracts dirt like a magnet, so when you wash your hands off, you'll just be utilizing the benefits of clay for personal skincare that everyone has been using for years.
Hair Wax vs. Hair Clay – What's the Difference?
We're not demonizing hair wax here, but clay is the better choice for a few reasons. That being said, here are a few defining characteristics that separate the two:
Consistency: Hair wax is sturdier than gel, which just hardens, flakes, and looks like a downright mess. Hair clay, however, is then stronger than hair wax, making it the strongest substance you can run through your hair. They both offer consistency and "bounce back" for your hair, but we wouldn't count on wax lasing for longer than 5-6 hours. Hair clay lasts until you scrub it the hell out of your hair, even if it's two days later.
The 90s Spike: If you're going for a spiked-up look (hello, Blink-182 fans), hair wax is actually going to be your best bet. While clay sticks around all day, wax is better for achieving a sharper look. If you're headed to an old school concert and you're looking for a one-night hairdo, wax is your option. However, when you return to the board room meeting on Monday, you'll be wishing you had a stash of hair clay to pat down the aftermath of using that wax.
Wax Feels… Waxy: Sounds pretty obvious, right? If you have oily skin, hair wax is going to make it worse, and depending on your hair length, it's going to slick across your foreheads/cheeks and make it look like you're constantly sweating. Hair clay soaks up dirt and sweat when it makes contact with it, so you're always left with dryer skin, not an oily mess that refracts light.
Best Way to Apply Hair Clay
There's a million guides out there that take the simplicity out of the process. The fact of the matter is, any new product is going to take a little getting used to. You'll get comfortable with hair clay fairly quickly, so until then, let's give you a crash course on how to apply it (the right way).
1. Start With a Clean Head
Don't put hair clay into your hair if you have other products in it, which also includes residue shampoo or conditioner from the shower. Since clay eats up oils and dirt, it's going to meld pretty badly with these products and either liquify a little bit, or it's going to soak them up and not be able to do justice to your hair.
2. Measure a Pea
Hair clay comes in 1.86oz containers and such because you get so many uses out of it. Picture a little pea on the end of your fingertip, now make it a reality, only made out of hair clay. This stuff is mega powerful; at the very most, thick, long heads of hair will require two peas, but see how one works for you before jumping into it.
3. Warm it Up
Rub the clay between your fingertips until it's the same temperature as your skin. This will give you the opportunity to see if your clay has begun to lump or just doesn't feel right. It's like having a check and balance to your grooming.
4. Style Time
For any style, you've got power at the tip of your fingers (literally). You'll feel like a sculptor with an ultra malleable muse to work with. For the undercut, brush back until you're happy. For the side weave, part it, brush it how you like it until you're happy. The clay is going to do most of the work.
Pro Tip: Hair clay is excellent to work into your hair all day long. If you're not happy halfway through the day, if insecurities and self-consciousness trikes, mix it up without causing a mess. It won't come out until you make it; remember that.
Sources
Sign Up Now
GET THE VERY BEST OF GEARHUNGRY STRAIGHT TO YOUR INBOX