Best Golf Gloves In 2022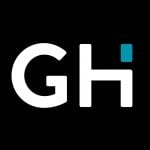 This product guide was written by GearHungry Staff
Last Updated
January 2, 2020
GearHungry Staff
GearHungry Staff posts are a compilation of work by various members of our editorial team. We update old articles regularly to provide you the most current information. You can learn more about our staff
here
.
GearHungry may earn a small commission from affiliate links in this article.
Learn more
Golf is one sport that demands a lot of practice if you wish to be among the best golfers. If you want to improve your golfing skills and also have fun while on the golf course, one sure way is to purchase suitable golf gloves. This piece of equipment works together to make your golf practice more enjoyable. If you're after the best golf gloves in the market, continue reading.
The Best Golf Glove
Bionic Gloves –Men's StableGrip Golf Glove
The Bionic Men's StableGrip Golf Glove is a durable pair of gloves designed for the comfort of every golfer. They are made from premium and genuine leather and come with different ergonomic features which set it apart from their competition. This unit offers double strength where many gloves falter, and this has caused them to gain massive popularity amongst different golfers worldwide.
We recommend this waterproof golf gloves from Bionic gloves because they are comfortable to wear. They feature an additional pad in their design, which offers a longer lifespan and extra support to all those in need. It also has a patented anatomical pad relief system, put together by professionals to help increase your grip and prevent fatigue. This relief system works by evening out your hands surface, which ultimately helps displace your grip pressure on the golf club evenly. Enjoy a perfect fit with this wonder from Bionic Gloves!
Key Features:
Patented natural fit technology
Durable genuine Cabretta leather
Terry Cloth interior
An additional pad on the palm
Specification:
Brand

Bionic

Model

Stable Grip (Classic)

Weight

3 Pounds
Durable
Improved breathability
Works well for people with arthritis
Takes some getting used to
May affect your game
Nike Dura Feel VIII Men's Golf Glove
In the world of sports, Nike is a household brand that reigns supreme with its production of desirable, durable, and stylish sporting gear and equipment. They always go the extra mile with their products, ensuring that customers receive nothing less than excellent comfort every time. It is with this concept that they have launched yet another incredible unit, their Nike Dura Feel VIII Men's' Golf Gloves.
These are golf gloves that work with and for you. They are engineered by professionals to feel comfortable at all times, no matter how long they're used. It is made with a combination of materials for enhanced durability and strength, with leather being used for the palms and thumb areas. This right hand golf glove for left handed golfer is also perforated for better breathability, eliminating the occurrence of infections. If you love to maintain a classic and modern outlook while you play, you can purchase these gloves in either white or black colors. If you are also a fan of lacrosse, be sure to check out our guide to the best lacrosse gloves and pick your favorite pair.
Key Features:
Genuine leather material
Perforated back panel
Strategic stretch fabrics
Available in white and black shades
Colour options offer a variety
An extremely affordable golf glove
Adjusts easily to your hands
Prevents any scratches and smudges
Size is a little smaller than typical sizes
The intense grip makes gloves extra thick
Doesn't absorb sweat very much
Titleist Men's Perma Soft Golf Glove
The game of golf always takes a turn for excellence when Titleist accessories and equipment are used to play. This brand is one of the leading creators of golf accessories in the world. They are known to make use of durable resources which work well together with their construction methods, to bring forth some of the world's best equipment. Their Titleist Perma Golf Glove is no different from their other creations.
The Perma Glove is a soft golf glove made from Cabretta leather. The choice of the leather enables your gloves to resist moisture while maintaining their form and fitness. We love how sweet they feel across the palm, and we appreciate that they are very breathable, thanks to their perforations. The most durable golf gloves feature a CoolMax mesh that enhances comfort and aids in smooth hand movement while you play. Enjoy this Chinese manufactured golf accessory and watch your game transform positively. Our guide to the best baseball gloves features more sports equipment, so check it out.
Key Features:
Resists moisture
Retains comfortable fit
Coolmax panel across knuckles
Cabretta leather
Specification:
Brand

Titleist

Weight

3.2 Ounces
Very pleased
Good tackiness
Breathable
Poor quality velcro
Made in China
PUMA Golf 2018 Men's Flexlite Golf Glove
PUMA remains a top sports accessories and gear brand around the globe. This company produces more than clothing. They create identities that stay with every sports enthusiast, no matter the sport they enjoy. Their PUMA Golf Flexlit gloves are special gloves made for all golf skill levels. It is made from Cabretta leather and uses the DynaGrip feature which delivers a soft ad buttery feel.
Puma ensures that all perforations provided are places strategically to enhance breathability. The design of this leather golf glove makes way for an angled Velcro tab closure where the PUMA logo sits confidently as a means of identification. The best feature this PUMA glove comes with is their four-way stretch Lycra build, which works together with the leather for the ultimate grip. For more amazing sports gear like this, check out our guide to the best football gloves.
Key Features:
100% Cabretta leather
Dynagrip
Comes in white
Sizes range from S to XXL
Specification:
Brand

PUMA

Weight

3.2 Ounces
All Cabretta leather
Affordable price
Excellent grip
Finger sizes run large
Holes after ten rounds
Only comes in white
FootJoy Men's RainGrip Golf Gloves
Meet the FootJoy Men's RainGrip Golf Gloves, one fantastic unit with an incredible design at an affordable cost. It is among the best golf gloves in the world today, and it holds this position against thousands of models from other brands. We love that FootJoy listens to their customers always, taking into consideration their needs before making a new product.
This left handed golf gloves from Footjoy are unique in every way. It is made for use during the wet season, this they feature a perfect grip system that will prevent your hand from slipping, a regular occurrence which happens with leather gloves in the rain. Keep your leather gloves somewhere safe during the storms and make use of this impressive unit. It is made for your comfort and ultimate performance on a rainy day. For all the fitness fans out there, we have prepared our selection of the best Crossfit gloves, so be sure to check them out.
Key Features:
Comes as a pair to prevent slipping
Performs better when wet
Good for cool weather play
Comes as a pair to avoid slipping
Performs better when wet
Good for cool weather play
Not for use when it's dry
Slightly pricey
TaylorMade Men's Tour Preferred Flex Golf Glove
These gloves will make up for your past bad games and transform your next golf game. They are comfortable, durable, and extremely user-friendly. We introduce you to the TaylorMade Men's Tour Golf Glove, a unit that is common among many professional golfers today. These gloves offer a soft feel always, thanks to their ultra-thin construction. They have been put together from the highest quality leather in the market, such that it delivers a superior grip at all times.
The TaylorMade waterproof golf gloves ensure a locked-in fit and also deliver exceptional comfort, thanks to its four-way stretch nylon insert. For better airflow around your hands for better use of the gloves, the Preferred flex gloves come with strategic perforations. These air outlets keep your fingers and palms-free from excess moisture, ensuring that your game isn't interrupted. With just the right amount of tackiness, these gloves from Taylormade are one of the most comfortable units you will ever come across. If you are also an avid runner, check out our reviews of the best running gloves.
Key Features:
Ultra-thin construction
Highest quality Cabretta leather
Four-way stretch nylon insert
Strategic perforations
Specification:
Brand

TaylorMade

Model

N6406422_Parent

Weight

3.2 Ounces
Very comfortable
Good tackiness
Breathable
Poor quality velcro
Made in China
Titleist Men's Players Golf Glove
We have listed yet another model from the beautiful Titleist brand. This is the Men's Player Gold Gloves, the best gloves you can ever experience. They are made from the best Cabretta leather in the world, a material known for its strength and durability. These gloves are lightweight and thin; thus, it feels as though there's nothing on your palms. Such a featherweight design allows you to enjoy your game without worrying about the state of your gloves.
These golf gloves enhance air circulation around your hand's thanks to their perforations. Extra grip is delivered on the pinky and ring fingers of your right hand golf glove, through the silicone chevrons included in their design. Be sure to also check out our selection of the best kickboxing gloves for more amazing products like this.
Key Features:
Perforations along with fingers for air circulation
Thin feel
Consistent fit
Titleist logo on the tab closure
Specification:
Brand

Titleist

Weight

3.2 Ounces
Light authentic leather
Offers a customized fit
Intense airflow for comfort
Poor quality
The elastic insert makes it difficult to wear
Bionic Women's ReliefGrip Golf Glove
Our final product under review is the Bionic Women's ReliefGrip Golf Glove. This is an outstanding product that features an anatomical pad system, meant to deliver the best comfort and contact to all users. It provides absolute breathability once worn, with an orthopedic motion that protects your knuckles.
These best golf gloves from Bionic are a product of in-depth design and research. They were brought to life by professionals and engineers with love for sports; thus, every trait they possess instills confidence in you and also increases. Make the right move today with the Bionic Women's ReliefGrip Golf Glove.
Key Features:
Anatomical pad system
Orthopedic motion
Patented pre-rotated finger design
Three-dimensional padding
Specification:
Brand

Bionic

Model

GRLFWLS

Weight

1 Pounds
Durable
Lycra improves breathability
Helpful for people with arthritis
Needs some getting used to
May affect a new users game
Golf Gloves Buying Guide & FAQ
How We Chose Our Selection Of Golf Gloves
Reviews - Our article takes a look at different kinds of feedback from many users of golf club sets or golf putters. Their comments were identified on online review platforms and were screened thoroughly to ensure their accuracy and dependability.
Brand - In creating this list of recommendations, we sought out the greatest brands in the industry, known for the delivery of high-quality goods. Some examples of such names include Under Armour, Nike, Puma, and Callaway.
Price - The budgets of all readers differ significantly, which is why we have provided products with a full cost range. The prices are suitable for different pockets and won't require you to dig extremely deep into your accounts for excellent quality.
Features To Look For In Golf Gloves
Besides popular belief, finding the perfect golf gloves can be very difficult. There are many reasons why a particular glove may not be the ideal fit for you. In this article, we list the vital factors that you must look out for before making the final decision.
Material - Generally, golf gloves are made with three kinds of materials. The first is leather, which is known to be very durable and robust. It is the most common construction material used for gloves, and many golfers prefer it because of how soft and rugged they are. Leather gloves offer an excellent grip even while wet. Another material is the synthetic material, which isn't as comfortable as leather but very practical concerning hold. They are more affordable than leather gloves and also offer better durability and flexibility. The third material is a hybrid material, which combines both leather and synthetic materials.
Grip - The grip you receive from your golf gloves must be intense, to ensure that your game remains on point. Look out for gloves that allow you to swing your arms freely while playing. This affects your game positively and prevents the occurrence of blisters.
Comfort - Comfort is one of the vital features one must look out for, before making a purchase. Comfort is made available via the choice of material, the design, and how much breaking time is required. Your gloves must feel great from the very beginning to ensure that you benefit greatly from your system.
Size - Another feature to look out for is how well your golf gloves fit. The glove model you choose must match your hands perfectly, without being tight or loose. Check out the variety of size offered by manufacturers, and try them on to find the one that best suits you. As much as possible, use measurements from the manufacturer's guide and not your measurements. This will prevent you from buying tight gloves, which will restrict your movement.
Moisture Wicking - Breathability is another factor we deem vital to your comfort. Golf gloves are sometimes designed with perforations, which allow free flow of air, to keep your fingers, and palms dry always. The constant airflow prevents clammy hands, which can affect your overall game.
Breathability - Some gloves are weather-proof, and those that aren't. It is safer to go in for gloves that wick moisture if you experience sweaty hands. Also, if you love to play golf during the rainy seasons, we would recommend that you select golf gloves which are meant for use in the rain. Their unique features keep your hands dry and functional even during such wet seasons.
Durability - Despite the low prices of most gloves, you need to find units that will last you a very long time. Invest in models or groups that are made from heavy-duty materials, which will ensure that your gloves withstand all pressures and loads exerted.
Types Of Golf Gloves
Leather Gloves - These are thick, heavy-duty gloves designed from original leather for your comfort. They are the most popular and most expensive units available, and yet they offer the best grip and protection to golfers.
Synthetic Gloves - These golf gloves are made with synthetic fibers such as Elastane. They are more affordable than their leather counterparts, but they offer similar quality and functionality.
Hybrid Gloves - The best types of gloves would probably be hybrid gloves. These units are made with the combined effort of synthetic materials and leather. These gloves have the best functionality among the three types of gloves, and they don't require a lot of money for purchasing.
Golf Gloves  FAQ
Q: Do you wear one or two golf gloves?
A: The choice is dependent on the hand you usually use when playing golf. If you use both hands, two gloves are sufficient.
Q: Which hand should wear a golf glove?
A: The best hand to wear any golf glove on is your lead hand. This is the left hand for many right-handed golfers, while the opposite applies to left-handed individuals. Gloves are worn on the lead hand for an increased impact on grip pressure and also to create more friction when needed.
Q: How can I prevent getting blisters when playing golf?
A: One way to keep blisters away while enjoying a game of golf is to find new grips for your clubs, or bet a new pair of golf gloves. As much as possible, air out your gloves after every golf session, and change them after every couple of buckets.
Sign Up Now
GET THE VERY BEST OF GEARHUNGRY STRAIGHT TO YOUR INBOX