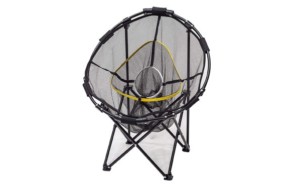 JEF World of Golf Collapsible Golf Chipping Net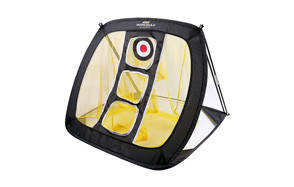 PodiuMax Pop Up Golf Chipping Net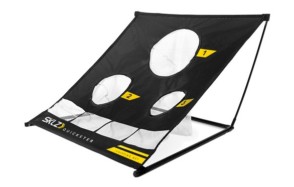 SKLZ Quickster Chipping Net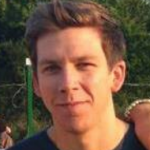 Oh golf, you old enigma, you. It feels like no matter how hard you try, no matter how much you practice, and no matter how long you spend analyzing tutorials on YouTube, it all goes wrong when you step up to the tee. You can have the best golf balls, the best golf shoes, and the best golf clubs around, but if you don't have it right in the mind, there's no hope for you. While you may never get it quite right, we know you're no quitter, which is why having the best golf chipping nets can help you feel at least a little better about your game.
A golf practice net gives you a pressure-free environment for you to perfect your game and be ready for those tense situations on the back nine. They can help you improve your posture, hone your swing, and transform your overall game into something that doesn't end with you hurling your clubs into the water and swearing you'll never play again.
Deep down, we know you love the old game really, so taking a swing at one of these nets might make you love it even more, so let's tee off and have a look.
The Best Golf Chipping Net
Golf Chipping Net Buying Guide
How We Chose Our Selection Of The Best Golf Chipping Nets
You've likely already noticed, but golfers can be a little particular about what gear they use to make their game evolve from god-awful to at-least-passable. With this in mind, we take our selection process very seriously, and this process includes testing all our options against these three factors.

Brand - Any serious golfer knows the ins and outs of which brands to look for and which brands to avoid. Thanks to our considered and highly involved research, we identified products from brands that any golfer either experienced or new to the game will get a lot of joy from. These brands represent quality and satisfaction, and there's no better way to improve your game than with these.
Price - Golf has a reputation as a sport played only by the elite, but as we drift closer to a world where finances and affordability have more blurred lines than ever, it opens the door for everyone regardless of budget to take a swing at things.
We want to ensure that all our readers with a passion for golf can better themselves for the next time they approach the first hole so we looked for a wide range of prices for both experts and beginners while still ensuring we were finding nothing but quality.
Reviews - Golf chipping net reviews are often the best way for us to decide whether a product is worthy of inclusion. There's only so much you can learn from a product description, and we've been doing this long enough to know that as much as these descriptions love to big up their products like the world's most in-demand hype man, the truth is never entirely there.
Reviews deliver the perfect balance to this, and with the information we get from real people who have used these chipping nets (often several, too), we can be confident we get a fantastic idea of which products are worth including.

Features To Look For In Golf Chipping Nets
There's a lot to love in our selection, and you might have already decided which chipping net for golf is the best one for you to take home and show off to anyone who will listen.
However, before you take your shot and risk ending up stranded in the nearest bunker, check out these key features to think about so you can get the best from your chipping net and graduate to another world of golfing prowess, even if it's just for two holes.
Style - There are a variety of chipping net styles available and they range from the small to the large for different purposes. Traditionally, chipping nets feature 3 target holes, but as designs evolved, different styles emerged.
Ideally, you want a bullseye to give you a consistent target to aim for with larger targets rounding it on the outside. Larger nets may have the targets placed around the area, which helps you improve your accuracy and allows you to test your skill from different distances and angles.
It's also important to consider the ease of setup and assembly. For quick practices, a simple pop up style is perfect, but for more involved practice, you may need to assemble poles and the net. While this is a little more time consuming, it's still quick enough you don't waste more time putting everything together than you do practicing.
Portability - For the true golf enthusiasts (or those that want to get one over on their boss after years of humiliation on the course), a backyard chipping net for golf is the perfect option for consistent, convenient practice. However, say you don't have a backyard, or say your partner is sick of repairing the windows following every skewed chip, what then?
If you can find a chipping net to take anywhere with you, you're onto a winner. This allows you to practice at the office, in the park, on the side of the road (although we don't condone that), and while traveling. The portable chipping net should be lightweight and easy to carry and it also helps if it doesn't take up too much space in the room, too.

Durability - You want a chipping net that's crafted from the most durable and reliable materials around. This durability includes both the net and the frame to ensure optimal longevity.
High grade nylon is the best material for the next as it is the most tear-resistant while still being lightweight enough for easy storage and portability. Nylon also softens the impact of the ball, preventing it from bouncing back out of the net.
As for the frame, fiberglass delivers everything you need from a decent frame, being both lightweight and tough to minimize the risk of damage from years of use.
Source:
An Easy Accuracy Tip For Consistency - Golf Digest