Best Golf Chipping Nets In 2022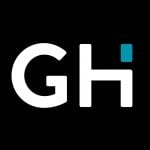 This product guide was written by GearHungry Staff
Last Updated
June 14, 2019
GearHungry Staff
GearHungry Staff posts are a compilation of work by various members of our editorial team. We update old articles regularly to provide you the most current information. You can learn more about our staff
here
.
GearHungry may earn a small commission from affiliate links in this article.
Learn more
Oh golf, you old enigma, you. It feels like no matter how hard you try, no matter how much you practice, and no matter how long you spend analyzing tutorials on YouTube, it all goes wrong when you step up to the tee. You can have the best golf balls, the best golf shoes, and the best golf clubs around, but if you don't have it right in the mind, there's no hope for you. While you may never get it quite right, we know you're no quitter, which is why having the best golf chipping nets can help you feel at least a little better about your game.
A golf practice net gives you a pressure-free environment for you to perfect your game and be ready for those tense situations on the back nine. They can help you improve your posture, hone your swing, and transform your overall game into something that doesn't end with you hurling your clubs into the water and swearing you'll never play again.
Deep down, we know you love the old game really, so taking a swing at one of these nets might make you love it even more, so let's tee off and have a look.
The Best Golf Chipping Net
JEF World of Golf Collapsible Golf Chipping Net
The compact and convenient JEF World of Golf Collapsible Chipping Net is an excellent indoor net that will also fit comfortably in the backyard for practice all year-round. Initially, you get a 23-inch diameter, but this can be condensed with the convertible frame down to just 7 inches for easy storage whenever you get sick of being so good.
The net boasts 3 chipping baskets to perfect your game and also makes it ideal for all skill levels. Because of this, it doesn't matter if you're a newbie or professional, there's still something you can learn from this chipping net. It arrives readily assembled for immediate use and it's also lightweight but sturdy, so if you ever feel the need to take it with you on your next family vacation, it shouldn't take up too much space in the suitcase. Perhaps tell no one you're bringing it until you arrive at the villa, though. If you love playing golf, check out our guide to the best golf putters.
Key Features:
Convertible frame
23 inch diameter
3 chipping baskets
Foldable design
Suitable for left- and right-handed golfers
All skill levels
Specification:
Brand

Jef World Of Golf

Model

JR108

Weight

2 Pounds
The GALILEO Golf Net is ideal for beginner and intermediate golfers. It offers a largely open net (10′ x 6.5′ x 6′) that reduces the chance of you missing and hitting the ball through a window. In the middle of the netting is a large target, perfect for practicing chip shots and more. One of our favorite things about the GALILEO Golf Net is that it takes just two minutes to set up and another two minutes to pack it away. Anyone who regularly practices anything – sports, music, etc. – will know that you don't want a complicated setup process getting in the way of your progress. 
The tent is made from a mixture of Oxford polyester and nylon netting. It's really designed for practicing low-intensity shots (like chip shots) but you could pull the nine iron out and give it a hammering. We just can't guarantee that it will last forever. 
Key Features:
Made from Oxford polyester and nylon netting
Dimensions – 10′ x 6.5′ x 6′
Takes two minutes to set up 
Fiberglass support rods
Integrated target 
Carry bag included
Specification:
Brand

GALILEO

Weight

8.47 Pounds
SKLZ Quickster Chipping Net
The SKLZ Quickster Chipping Net is an excellent choice for those looking to take the next step in their golfing career and who want to explore different chipping situations without spending a whole afternoon on the course. The 3 different targets recreate the conditions of the golf course as accurately as you can in your backyard, and their staggered placement gives you even more of a challenge than usual. Whether it's a gift for you or for a friend, it's simple to set up as soon as it arrives, but be aware it's a little more compact than you might expect. It's not small small, but if you're expecting something massive, you may be disappointed.
As for storage and portability, it's easy to take back down and pack away into an easy to carry bag, while the lightweight construction reduces strain on your shoulders or arms if you need to carry it over long distances. The size makes it ideal for a backyard, but if you live in a high-ceilinged house, you can likely get away with some indoor practice, too, which will be much appreciated during winter. And if it is too hot and sunny outside, you can use one of the best golf umbrellas from our list.
Key Features:
3 different sized targets
Suitable for regular and practice golf balls
Lightweight
Folds into carry bag
Easy set up and breakdown
Easy to retrieve balls
Specification:
Brand

SKLZ

Model

1493

Weight

1.54 Pounds
PodiuMax Pop Up Golf Chipping Net
The PodiuMax Pop Up Golf Chipping Net is one of the best products for practicing chip shots on the market. Chip shots are all about accuracy under difficult conditions – to be successful, you need to hit them right on the money. This small golf net offers a fantastic way of improving your accuracy. It has three center targets and two pockets on either side to collect stray balls. Measuring just 25" x 25" x 20", you really don't need much space to erect this golf net and get practicing. It's the perfect gift for any golfer that's stuck at home. 
The whole thing takes seconds to set up and fits down into a 1.2-foot carry bag. This takes all of the stress out of setting up to practice. You'll be ready to go in minutes. The company recommends using foam golf balls to practice with this net but we don't think that's necessary. At the speed of a chip shot, a real golf ball isn't going to do any damage to the net.
Key Features:
Dimensions – 25" x 25" x 20"
Three target holes 
Two side pockets 
Pops up in seconds 
Fits into a 1.2-foot carry bag
Specification:
Brand

PodiuMax

Weight

15.8 Ounces
Rukket Pop Up Golf Chipping Net
For a compact, easy to store, and easy to transport option, the Rukket Pop Up Golf Chipping Net is an ideal addition to your practice process. It's one of the most user friendly options around and its foldability ensures simple set up whenever the need strikes.
The net boasts 3 targets at varying heights to test your skills from distances, and there's also a bullseye target for you to aim for should you and your buddies want to engage in some friendly competition. The foam practice balls are a big selling point, so your partner won't feel too concerned about you practicing inside the house. Great for sharpening your skills or just experimenting with to unwind after a stressful day (or just morning), this is an all-purpose chipping you can take anywhere with you that's well-built to guarantee longevity and the quality to improve your game in no time. Don't forget to also check out our selection of the best men's golf club sets for more great golf products.
Key Features:
Folding design
User-friendly
3 targets
Nylon carry bag
Foam practice balls
Outdoor or indoor use
Specification:
Brand

Rukket Sports

Model

FBA_454871

Weight

1.06 Pounds
PodiuMax Square Pop Up Golf Chipping Net
Our pick of the best value of the best golf chipping nets, the PodiuMax Square Pop Up Golf Chipping Net is an easy-to-use option that's useful for beginners, experienced players, or just golfers on a budget. Despite the low price, it still delivers pretty much everything you need from a practice net, with 3 targets, a secure ball collection area, and sufficient size.
You need no tools to put it together so you can get chipping as soon as it arrives, and the lightweight construction makes it easy to move around the house. With the carry bag, you can also take it with you to work, on vacation, or family functions to see who's truly King of the Chip. The net is well built, which isn't something you can always say about budget picks, but we're confident it can withstand swing after swing and keep you perfecting your game for a while yet. Make sure you also check our guide to the best golf swing analyzers to up your game even more.
Key Features:
3 targets
Easy carry bag
Lightweight
Instant pop up style
Indoor or outdoor use
No tools needed
Specification:
Brand

PodiuMax

Weight

15.8 Ounces
IZZO Mini Mouth Chipping Net
The IZZO Mini Mouth Chipping Net is a compact choice with a tiny footprint for casual outdoor or indoor practice to help you hone your skills so you impress coworkers, friends, and your boss' boss the next time you all get together for a quick 18. With a 24-inch diameter, there's plenty of space to aim for (and subsequently miss but what can you do?) The bullseye target is a decent size, but despite the red outline, it's not as vivid as other targets we've seen today. Still, it is collapsible for easy storage, and the smaller style means you can use it indoors or outdoors anywhere you like at the beach, at the office, on the moon, the possibilities are endless.
The all-weather materials make it perfect for year-round use, even if you don't feel like stepping into torrential downpour to practice, and the ground pegs keep it secured to the ground should the winds take a turn for the worst. It's not the flashiest chipping net we've found for you, but it need not be, and for straightforward, reliable practice, it's still a great choice. Out selection of the best spikeless golf shoes offers great golfing footwear so check it out.
Key Features:
24 inch diameter
Bullseye target
Collapsible
All-weather material
2 ground stakes included
Pop up design
Specification:
Brand

IZZO Golf

Model

20031

Weight

15.2 ounces
Golf Chipping Net Buying Guide
How We Chose Our Selection Of The Best Golf Chipping Nets
You've likely already noticed, but golfers can be a little particular about what gear they use to make their game evolve from god-awful to at-least-passable. With this in mind, we take our selection process very seriously, and this process includes testing all our options against these three factors.
Brand - Any serious golfer knows the ins and outs of which brands to look for and which brands to avoid. Thanks to our considered and highly involved research, we identified products from brands that any golfer either experienced or new to the game will get a lot of joy from. These brands represent quality and satisfaction, and there's no better way to improve your game than with these.
Price - Golf has a reputation as a sport played only by the elite, but as we drift closer to a world where finances and affordability have more blurred lines than ever, it opens the door for everyone regardless of budget to take a swing at things.
We want to ensure that all our readers with a passion for golf can better themselves for the next time they approach the first hole so we looked for a wide range of prices for both experts and beginners while still ensuring we were finding nothing but quality.
Reviews - Golf chipping net reviews are often the best way for us to decide whether a product is worthy of inclusion. There's only so much you can learn from a product description, and we've been doing this long enough to know that as much as these descriptions love to big up their products like the world's most in-demand hype man, the truth is never entirely there.
Reviews deliver the perfect balance to this, and with the information we get from real people who have used these chipping nets (often several, too), we can be confident we get a fantastic idea of which products are worth including.
Features To Look For In Golf Chipping Nets
There's a lot to love in our selection, and you might have already decided which chipping net for golf is the best one for you to take home and show off to anyone who will listen.
However, before you take your shot and risk ending up stranded in the nearest bunker, check out these key features to think about so you can get the best from your chipping net and graduate to another world of golfing prowess, even if it's just for two holes.
Style - There are a variety of chipping net styles available and they range from the small to the large for different purposes. Traditionally, chipping nets feature 3 target holes, but as designs evolved, different styles emerged.
Ideally, you want a bullseye to give you a consistent target to aim for with larger targets rounding it on the outside. Larger nets may have the targets placed around the area, which helps you improve your accuracy and allows you to test your skill from different distances and angles.
It's also important to consider the ease of setup and assembly. For quick practices, a simple pop up style is perfect, but for more involved practice, you may need to assemble poles and the net. While this is a little more time consuming, it's still quick enough you don't waste more time putting everything together than you do practicing.
Portability - For the true golf enthusiasts (or those that want to get one over on their boss after years of humiliation on the course), a backyard chipping net for golf is the perfect option for consistent, convenient practice. However, say you don't have a backyard, or say your partner is sick of repairing the windows following every skewed chip, what then?
If you can find a chipping net to take anywhere with you, you're onto a winner. This allows you to practice at the office, in the park, on the side of the road (although we don't condone that), and while traveling. The portable chipping net should be lightweight and easy to carry and it also helps if it doesn't take up too much space in the room, too.
Durability - You want a chipping net that's crafted from the most durable and reliable materials around. This durability includes both the net and the frame to ensure optimal longevity.
High grade nylon is the best material for the next as it is the most tear-resistant while still being lightweight enough for easy storage and portability. Nylon also softens the impact of the ball, preventing it from bouncing back out of the net.
As for the frame, fiberglass delivers everything you need from a decent frame, being both lightweight and tough to minimize the risk of damage from years of use.
Source:
An Easy Accuracy Tip For Consistency - Golf Digest
Sign Up Now
GET THE VERY BEST OF GEARHUNGRY STRAIGHT TO YOUR INBOX