Best Golf Swing Analyzers In 2022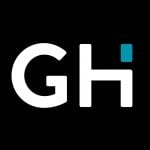 This product guide was written by GearHungry Staff
Last Updated
November 16, 2018
GearHungry Staff
GearHungry Staff posts are a compilation of work by various members of our editorial team. We update old articles regularly to provide you the most current information. You can learn more about our staff
here
.
GearHungry may earn a small commission from affiliate links in this article.
Learn more
If golf is your game and you are always on the lookout for new ways to improve your swing, then one of the latest super-tech analyzers could well become your new caddy best bud. From analyzing your body position on the tee to the speed and trajectory of your swing, golf swing trackers are a great way to have your own virtual coach on the green or in the driving range, as you work to develop the technique of a true pro. From apps to tracker gloves to sensor golf balls, we take a look at some of the best golf swing analyzers out there, so you can keep your focus on bringing down your handicap and being at the top of your golfing game.
The Best Golf Swing Analyzer
Arccos Golf Swing Analyzer
For a great performing all-around golf swing tracker, you can't go wrong with our Best Choice – the Arccos Golf 360. This neat little swing analyzer system gives you 14 superlight sensors (50% lighter than previous Arccos trackers) so that's one for each club in your golf bag. And their low-profile design means they sit on the end of your stick without interrupting your grip or your game. The Golf 360 is automatic and hands-free – no need for in-game tagging to start or stop its functions.
So, what does the 360 offer? For its mid-range price certainly enough for you improve your game. The data tracked enables you to know the best club to use for every shot and to really understand the strengths and weaknesses of your game.
You will need to play with your phone in your front pocket but hey, what are pockets for? The only real kicker for this smart golf swing trainer is the battery system – each sensor has a built-in, non-replaceable battery, but they do last five years so that's a lot of play in the meantime.
Key Features:
Hands free – no need to tag your game
Tracks swing, speed and distance 
Shows your optimal strategy on any hole
Compatible with iOS and Android
Access to the Arccos Caddie app
Specification:
Brand

Arccos Golf

Model

20010

Weight

13 ounces
One sensor for each of your clubs
Hands-free and automatic
Non-replaceable batteries with a five year shelf life
VOICE CADDIE SC 200 Portable Golf Launch Monitor
And now to our Premium Choice – the Voice Caddie SC 200 which is one serious swing analyzer that has all the chat to keep your golf game on track. The SC 200 comes in at the top end of the Gear Hungry budget, but you get a lot of golf swing tracker for your money. And, with its substantial console and remote control, it means business.
This isn't a clip on and forget it type of golf swing sensor, the SC 200 swing tracker is much more a virtual coach as you practice your game. You do need to physically set it up into position before you take your swing, but all this effort is worth it. Its radar sensor and barometric pressure calibration can accurately measure your ball carry distance, swing speed, ball speed, and the 'smash' factor, all in real time, with the voice control telling you as you perform. The range of functions is easily controlled with its remote handset so once set up on the ground you can play and adjust without interrupting your drive to each hole.
It also comes with three cool modes – practice, target and random – to keep things really interesting out on the course. We like the SC 200, we like it a lot. Our handy guide to the best golf putters features more great products like this.
Key Features:
Audio feedback as you play
Tracks stats for each club
Overall data for your last 100 shots
Barometric Pressure Calibration
Three different swing practice modes
Specification:
Brand

VOICE CADDIE

Model

SC200 SwingCaddiePortableLaunchMonitor

Weight

8 ounces
Instant voice feedback
Solid construction for out on the course
Three modes to shake up your practice
Quite large and needs manual set up at each tee
Zepp Golf 2 3D Golf Swing Analyzer
With the Zepp Golf 360 already easily making it into our review of the best golf swing analyzers out there, what else can its upgrade bring to the golfing table? Well, we think enough to justify the extra $50 or so it adds to the price tag.
Keeping all the best bits of the Golf mark 1, Zepp have made some nice tweaks and upgrades to an already impressive tracking and analysis system. Another golf swing sensor to be mounted on your glove, the Golf 2 comes around rather than the larger square shape of mark 1, making it slightly less unobtrusive on your hand. All the key Zepp features are there, with all the data analyzed displayed for your review in easy to understand 3D and 360 imaging. This means you get a really good idea of your typical swing and where you need to improve. The data tracked is also sufficiently accurate, with additional accelerometers added to this latest model to really pin down your swing. Zepp have also addressed some issues with the previous swing tracker's battery life, with the Golf 2 featuring not only a longer battery life but a much quicker recharge time too. Find more great products like this by checking out our guide to the best golf rangefinders.
Key Features:
3D analysis of the essentials of your swing
Provides personalized coaching programs
Battery charge lasts up to eight hours
Dual accelerometers/dual 3-axis gyroscopes
Can also be used for baseball
Specification:
Brand

Zepp

Model

ZA2G1NE

Weight

0.16 ounces
Impressive battery life
Easy-to-use 360 analysis
Fits neatly on either hand
Is not as accurate on shorter clubs
Arccos Caddie Golf Game Tracking System
Here's the next generation model of the popular Arccos Golf 360, which adds to the spec of the 360 to turn the golf swing analyzer to an immediate virtual trainer for players on the go.
Built specifically for Arccos's Caddie system, this is a neat golf swing tracker than coaches you as you play. It comes with the 14 small but perfectly formed golf swing sensors Arccos are renowned for, one for each of your clubs so you can play and track each time with minimal disruption to your game.  And with the easy to use Caddie App, you can get real-time strategies based on your current play. Compatible with both iOS and Android the Caddie app will suggest personalized game plans out on the course based on your performance on the previous shot, helping you to learn on the go. Now, this is a golf course buddy we'd like to have! Be sure to also check out our reviews of the best golf trolleys.
Key Features:
Automatically tracks and record every shot
Get a digital replay after every round
Provides real-time personal strategies
Comes with Arccos Golf 360 App lifetime membership 
Bundle includes Portable Smartphone Charger 
Specification:
Brand

PlayBetter

Weight

6.1 ounces
Free Caddie app for personalized feedback
One sensor for each of your clubs
App can drain your battery life
Golf Swing Analyzer Buying Guide & FAQ
How We Chose Our Selection of Swing Analyzers
Your new golf swing analyzer needs to be totally up to the performance challenge, so we used the following checklist to help take the sweat out of deciding which device would be the best to swing for:
Brand and reputation
User reviews and first-hand experience
Ease of use – especially when you are in the heat of a practice game
The accuracy of data captured
Price and value for money when it comes to functionality
Features To Look For In Swing Analyzers
When buying your new golf swing analyzer, you need to make sure it's right for you, both in terms of price and functionality as well as what it can offer to your own game. To help, we suggest you consider the following before buying a swing analyzer:
IOS/Android Compatibility - this is essential for effective and convenient data analysis and if your golf swing analyzer is not compatible with your device, it will be difficult to use. Check to make sure the product you are interested in buying is compatible with both Android and IOS phones and tablets and will work with your own phone.
Attachment Type - the key to an effective golf swing analyzer is that it should add to your performance and not get in the way of your play. This makes the attachment of your new golf swing sensor an essential feature to look for. Different devices attach at various places so choose a golf swing tracker that attaches to where is most convenient to you. The most typical attachment areas are on the club's shaft, butt or on your golf glove.
Data - the more data a golf swing analyzer is able to provide, the better. But it is not just about the information you receive, it is also how well it is presented and how easy it can be understood. Interpretation of all this data is essential to improving your swing!
Tracks of Records - you will need to check just what information a golf swing analyzer tracks and how relevant it is to your own game. However, your swing path, tempo, speed, and angle are the essential information it should track and record if it is to help you analyze and improve your golf swing.
Specification & Feature - the spec level of a golf swing analyzer is a good indicator of what you are getting for your money. It might look impressive if it has a multitude of spec but if a lot of it is irrelevant to your game, then it's probably best to look for another device that does what you want it to do. As well as all the data it tracks, look at its size and ease of use as well as its accuracy levels, battery life and build quality.
Features – extra features on a golf swing analyzer could well seal the deal, so compare products to see what else you can get for your money. Additional features include 3D graphs, 'caddy coaching' functions, gyroscopes, body position tracking, and instant feedback.
How To Improve Your Golf Swing
Ah, to have the golf swing of Tiger Woods, now that would be something! Well, you might not be able to get quite in the same Pro Golfer league, but you can certainly improve your swing and totally boost your enjoyment of the game. If cracking the basics of a good golf swing is causing you sleepless nights then, as well as getting extra help from a golf swing analyzer, you need to check you have the fundamental techniques. These are widely agreed to be stance, grip, bend at the knees, back swing, down swing, contact and follow through.
Get some extra coaching, practice and use the feedback from your golf swing tracker and you should soon see your golf swing technique improve.
Golf Swing Analyzer FAQ
Q: What is a Swing Analyzer?
A: A golf swing analyzer can bring some real insight to your game and give you insider tips and ways to improve that could help you swing like a pro! Simply put, a swing analyzer harnesses a range of technology into a device that you can access via a smartphone app, wear as a glove or attach to your club when you either practice or play. Depending on the model it can then assess your swing, speed, rhythm, and trajectory to give you real-time feedback on your technique. Some even include training modes and 3D visual analysis that can really help you to bring on your game.
Q: How can the Swing Analyzer help me to improve my game?
A: Smart technology really comes into its own with the range of golf swing analyzers and trackers currently out on the market to effectively enable you to become your own golf coach. And with the wealth of data these golf swing trackers can obtain as you play or practice, you will have heaps of information at your fingertips to really help to improve your game.
Golf swing analyzers can give you a detailed analysis of everything from club rotation, club speed, the timing of your front to back strokes and even compare your swing to the professionals. And you can save all this data to review later on your smart device as well as tap into training programs and coaching advice.
Q: How accurate are Swing Analyzers?
A: The accuracy of a golf swing analyzer depends on the device or model you choose and how much you are prepared to pay. The simplest swing analyzers are apps that use the camera on your phone to record data as you play and typically offer basic information. Devices that attach to your club or glove are much more accurate and use a range of sophisticated technology and sensors to capture information. Golf swing trackers that attach to your club can be affected by vibrations, but this is minimal and the data you received is usually accurate enough for you to understand your own playing style and identify areas in your game you need to focus on.
Q: How do I know if my shot was recorded?
A: If you have live shot tracking, you can check as you play for instant feedback. A lot of devices do require you to keep your smartphone in your front pocket to ensure accurate recording.
Q: Does a Swing Analyzer work with both right and left-handed players?
A: For the devices which attach to the top or shaft of your club, they should work regardless of which hand you lead on in your swing. For the glove style golf swing analyzers, many models have a detachable analyzer which you can fit on your preferred glove. It's important when choosing your new golf swing tracker to check with the product details to ensure it works with your left or right-handed playing style.
Q: Do I have to keep my phone in my pocket while I play?
A: If your new golf swing analyzer offers real-time feedback, then keeping your smartphone with you as you play means you can instantly access the data and review your game. This is really useful if you want to make adjustments to your swing as you play. For many models, keeping your phone with you also improves the accuracy of the data produced and for some it is essential.
Most golf swing trackers compatible with IOS and Android can sync with your device so you can download the data and analyze post-game via the app on your phone or tablet.
Sign Up Now
GET THE VERY BEST OF GEARHUNGRY STRAIGHT TO YOUR INBOX