Best Running Gloves In 2022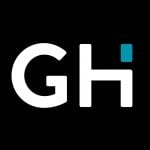 This product guide was written by GearHungry Staff
Last Updated
January 22, 2019
GearHungry Staff
GearHungry Staff posts are a compilation of work by various members of our editorial team. We update old articles regularly to provide you the most current information. You can learn more about our staff
here
.
GearHungry may earn a small commission from affiliate links in this article.
Learn more
If you are dedicated to your sport and a little bit of wind, rain, sleet or even snow doesn't put you off from pounding the pavements in the winter, then there is one piece of winter running gear that you really don't want to overlook, and that is the humble running gloves. There is nothing more miserable than have cold extremities, no matter how warm your body might be if you have cold hands and feet you just won't enjoy that bracing run or perform to your usual standards. Don't for one-second either think that the new over the wrist running jacket you got for Christmas will just do the job. It won't. Cleverly designed as they are to give your knuckles a bit of extra protection, they won't keep your fingers warm. Thankfully we've come a long way regarding design and functionality when it comes to both running socks and gloves, especially from the days when you were running track and field at school! Cross country was always the bane of most lads PE lessons! There's now a range of purposefully designed running gloves perfect for keeping you warm when the mercury drops, many with integrated tech too so that you can still answer your smartphone. Your extremities freeze quicker than your core, so it's always better to be too warm rather than bone-chillingly cold. So let's take a look at what we think are currently some of the best running gloves for those among you who aren't about to let the first flurry of snowflakes deter from this seasons marathon training!
The Best Running Glove
Under Armour Men's Threadborne Running Gloves


Our first pair of men's running gloves come from Under Armour and are available in either a combination of Black and Silver, Charcoal and Silver or Steel and Silver. Made from a Threadborne fabric construction, they are ultra-soft and super stretchy too plus they have exceptional breathability. They're coated with a UA Storm finish which means that can repel snow and rain effectively but without compromising on the breathability so your hands will remain dry, warm but also comfortable rather than hot and sticky. They also very conveniently feature what Under Armour refer to as Tech Touch points on the thumbs and fingers which is a super practical feature in a pair of running gloves as it means you've no need to take your gloves off to use your touch screen device. There's nothing worse than trying to take a call mid-run and not only have to stop in your tracks and break your stride pattern but also expose your toasty hands to the elements.
Other noteworthy features include extra soft Speed wipe fleece which has been strategically positioned on the back of the index finger and thumb because you never know when you might get a bit of a runny nose out in the biting wind and rain. Plus, there's a reflective UA logo and patterning on the front of the gloves which provides additional visibility and safety if you are exercising in dimly lit conditions. Finally, these Under Armour Men's Threadborne best running gloves also are designed with extended wrist cuffs which deliver a more comfortable and snug fit which helps retain even more warmth. If you like cycling during cold weather, make sure you also check our guide to the best cycling gloves.
Adidas AWP Shield Running Gloves




Simple, sleek, and stylish, our next contender for the best running gloves comes from Adidas and is there amazingly versant Shield gloves. Marketed as being a glove that will support you no matter what the weather conditions, occasion, or your chosen outdoor activity, they've been specially engineered w with a Climawarm internal shell or deliver breathable warmth and comfort.
Made from 100% high-quality polyester, these Adidas AWP gloves are perfect for protecting your extremities from the elements, particularly biting wind. Inside that brushed fabric Climawarm shell adds to the coziness of the gloves but won't make your hands hot and sticky. Externally, they've also been intuitively designed like the Under Armour running gloves to feature multiple touchscreen connectivity points so you can shuffle those tunes without fear of frostbite. For those of you that perhaps like climbing and hiking or running a cross country where there might be obstacles to also contend with, these best men's winter running gloves from Adidas also feature flexible textured grip overlays which provide the wearer with superior grip in all kinds of wet conditions. In a simple black with white logo on the front, they're a practical and cost-effective option for anyone who loves outdoor winter activities.
TrailHeads Running Gloves




Next up in our roundup of the best running gloves for me we have something from TrailHeads which is guaranteed to keep your hands stylishly warm and dry. Specially designed for colder weather activities, these TrailHeads running gloves feature a double layer cuff which delivers a secure and snug fit that helps to block out wind and cold from your delicate wrists which can often be inadvertently exposed to the elements. That doesn't mean either that your hands are going to overheat as they come with mesh inserts which really help to regulate your body temperature while at the same time providing adequate ventilation. They're the perfect gloves for working out on those chilly mornings and are not designed as a regular pair of stand-alone gloves for use in extreme weather conditions. The manufacturer recommends that they are better suited for Autumn and Spring use rather than the depths of winter.
With built-in touch screen technology now added to the TrailHeads running glove, you can conveniently and easily adjust your workout soundtrack without ever having to take your gloves off. They're also constructed from a 4-way stretch fabric so deliver plenty of flexibility plus they're quick drying too. They can be machine washed and easily air dried.  For a secure and comfortable fit, these TrailHeads make an excellent choice. For more amazing options check out our guide to the best hiking gloves.
Nike Men's Dry-Fit Tailwind Running Gloves








You can always trust Nike to come up with the goods come rain or shine no matter what your chosen sport or discipline, they always have quality technical gear that supports you in your pursuit to stay fit and active. When it comes to running gloves that's no exception, and their Men's Dry Fit Tailwind run gloves certainly have plenty going for them, hence why they've made it onto today's list.
Constructed out of their DRI-FIT fabric, they wick sweat and moisture away while helping your skin to remain dry and comfortable. With contrasting DRI-FIT mesh accents strategically placed between the fingers, they're lightweight and breathable plus they also feature conductive tips on the thumb and the index fingers for touch screen compatibility without having to expose your hands to the cold. Elasticated cuffs further help to deliver a snug fit which keeps out the wind plus they've been designed with strategically placed silicone grips to provide a non-slip hold. The iconic Nike swoosh also has a dual purpose function, simultaneously looking great while also being reflective to ensure you are visibly safe and seen in low-level light conditions. They're a comfortable, breathable and lightweight men's running glove. For the sporty ones among you, we have selected the best weightlifting gloves so make sure you check it out.
Head Multi-Sport Running Gloves



For out next best-running gloves we're taking a look at what Head has to offer in the shape of their Multi-Sport glove which features their patented SensaTEC touch screen compatibility. Seems that pretty much all the major brands have recognized the need to fuse tech with practical functionality. Whether you are shuffling through your playlist, reviewing your stats and referring to your route map, chances are that when you are out and about running, you will want to access your smartphone for one or maybe more reasons so being able to do that with your gloves still on makes a lot of sense.
Besides that touch screen technology, these Head running gloves also feature a silicone palm design which delivers a secure grip, making them suitable for a whole range of sports and situations and not just for running. They look sleek, streamlined and stylish in all black with the Head logo in white plus they have extended cuffs which help to protect your wrists from exposure to the cold. These are a great pair of technical running gloves and perfect for cold weather conditions. If you need durable gloves, check out our guide to the best tactical gloves.
New Balance Lightweight Running Gloves

These days looking good when you workout is somewhat of a pre-requisite! Gone are the days when you would throw any old ensemble on and head out for your run. Being stylish as well as the warm matter to a lot of people and there's no shame in that! After all, you never know who you might bump into while you're out on that 10k run! These New Balance Lightweight Running gloves offer the perfect balance between looking super stylish but also being technologically innovative. They won't look out of play with any of your regular running outfits and will nicely blend in all also keeping you warm.
Constructed from a mix of polyester, spandex, and fleece, they're designed to be flexible, breathable but also to keep you warm. With touch tip technology you can even text if you so wish, never mind just shuffle that playlist. They're also anti-microbial, so you won't get hot and sweaty, and the gloves won't end up harboring bacteria. Available in two color options, Marathon Black and Marathon Heather, in a further nice design twist, the names of the 5 boroughs of New York through which the city marathon goes are on each of the fingers. So when you look down and see Manhattan, Brooklyn, Queens, The Bronx, and Staten Island, maybe you will be inspired to push through that pain and just run a little bit further or faster next time you're wearing your New Balance running gloves. So put on your running shoes, take these gloves and hit the road!
TrailHead Men's Power Stretch Running Gloves







Back again with TrailHeads for our next best running gloves and this time we're focusing our attention on their Power Stretch Running Gloves which are just perfect for cold-weather workouts. Still stylish and with moisture-wicking technology to keep your hands warm and dry, they are constructed from a 4-way stretch Polartec fabric which should never lose its shape. The durable outer layer is wind resistant while the inside of the glove delivers maximum thermal efficiency.
Yet again, Touch Screen technology is incorporated so that you can easily handle your smart devices without fear of freezing your fingers. The TrailHead Power Stretch also comes with silicone palm grips that enable enhanced dexterity as well as a terry cloth brow wipe for when you've worked up a winter sweat. They're the ideal gloves for when you are actively engaged in some form of aerobic activity and aren't designed for regular wear in extremely cold weather conditions. Lightweight and flexible with a comfortable and adaptable fit, they make the perfect workout accessory. If you like running accessories, check out our guide to the best running earphones as well.
Mountain Made Outdoor Unisex Gloves




The team at Mountain Made loves the outdoors life and who can blame them with the Colorado mountains as their inspiring backdrop! We'd be pretty motivated too to make tactical performance quality outdoor sports gear for all kinds of enthusiasts if we could look at those scenes. They market this as an Outdoor glove for all occasions and for both men and women so whether you like to run, cycle, drive, or shoot, these everyday gloves are designed with you in mind.
Like the other best running gloves we've so far reviewed, they come fitted with TouchScreen technology so you can still operate all your smart devices, but they also come in a range of sizes too rather than a one size fits all, ranging from a Small through to an X-large. In an extra little design quirk which also has the practical feature of making the glove snugger, they feature a sturdy YKK zipper. The glove itself is constructed from a blend of Polyester, Spandex, and PVC rubber so it's flexible, comfortable as well as providing a superior anti-slip grip. With an anti-bacterial teamed coating too, they eliminate odor and bacteria and wick moisture while still ensuring strong heat preservation. A super breathable and lightweight pair of versatile cold-weather sports gloves. For more great running equipment, check out our guide to the best Gore Tex running shoes.
Adidas Comfort Fleece 2 Gloves




Our final product recommendation in the best running gloves category is reserved for Adidas and their Comfort Fleece 2 gloves. Just like their Shield gloves which we reviewed earlier, these have been designed to go anywhere and do anything and are the kind of gloves that any self-respecting runner or winter sports enthusiast really ought to have in their kit bag. Powered by their Climaware technology, the Fleece 2 has been designed to be cozy and comfortable and to shield your hands from the harshness of those colder winter temperatures.
Inside the gloves is a layer of low pile fleece which provides warmth and breathability whereas outside there's Touch Screen connectivity as you'd expect along with textured grip overlays for a confident non-slip grip in all conditions. They've also been designed with extended length cuffs to minimize any unwanted drafts. Available in black, they're warm and comfortable and the perfect pair of insulated gloves for active people. You may also like these amazing heated gloves from our list. Check them out.
Sign Up Now
GET THE VERY BEST OF GEARHUNGRY STRAIGHT TO YOUR INBOX