Best Running Gloves In 2021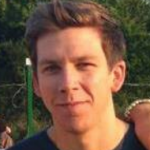 This product guide was written by Jordan Carter
Published
January 22, 2019
Support us! GearHungry may earn a small commission from affiliate links in this article.
Learn more
If you are dedicated to your sport and a little bit of wind, rain, sleet or even snow doesn't put you off from pounding the pavements in the winter, then there is one piece of winter running gear that you really don't want to overlook, and that is the humble running gloves. There is nothing more miserable than have cold extremities, no matter how warm your body might be if you have cold hands and feet you just won't enjoy that bracing run or perform to your usual standards. Don't for one-second either think that the new over the wrist running jacket you got for Christmas will just do the job. It won't. Cleverly designed as they are to give your knuckles a bit of extra protection, they won't keep your fingers warm. Thankfully we've come a long way regarding design and functionality when it comes to both running socks and gloves, especially from the days when you were running track and field at school! Cross country was always the bane of most lads PE lessons! There's now a range of purposefully designed running gloves perfect for keeping you warm when the mercury drops, many with integrated tech too so that you can still answer your smartphone. Your extremities freeze quicker than your core, so it's always better to be too warm rather than bone-chillingly cold. So let's take a look at what we think are currently some of the best running gloves for those among you who aren't about to let the first flurry of snowflakes deter from this seasons marathon training!
The Best Running Glove
The best!
Gear, gadgets & stuff for men
Straight to your inbox