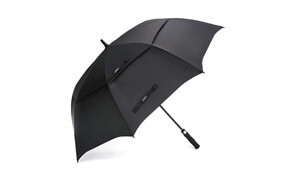 G4Free Automatic Open Golf Umbrella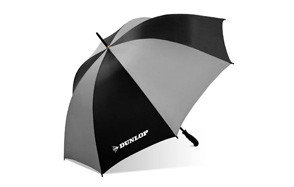 Dunlop Jumbo Golf Umbrella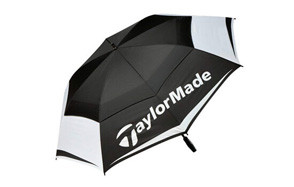 TaylorMade Golf 2017 Tour Double Canopy Umbrella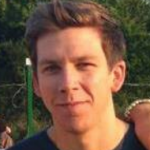 Golf umbrellas are a necessity for golfers both pro and casual (although, it's never casual, is it?) all over the world. Designed to protect you from all elements, whether it's torrential downpour as you reach the 4th hole or baking sun that makes every fairway feel much, much longer, golf umbrellas help you focus on what's important, instead of if your socks are getting wet.
They are large and durable, but also lightweight and portable, which is perfect for golfers who – as we all know – spend much of their time on the move. They use a variety of materials to keep you dry, while also offering UV protection if you enjoy swinging in hotter climates, and the canopy design is perfect for battling against high winds without breaking and without you flying off into the distance.
The Best Golf Umbrella
Golf Umbrella Buying Guide
How We Chose Our Selection Of Golf Umbrellas
When looking for the best golf umbrella, we considered 3 key points which should be remembered before any purchase. These are the brand, the reviews, and the price.
Brand - The best golf gear demands the top quality brands, but often you find brands are popular merely because they are so well known, and so everybody flocks to them regardless of quality. We're tired of seeing the same products cropping up in Best Of lists all over the internet, so we wanted to find a range of products that had a fine balance between well-known brands and brands you may not have known about, but which still deliver excellent quality.
Reviews - Golf umbrella reviews are essential for discovering the little quirks and features that are otherwise not clear to readers when perusing the product information. We were, unfortunately, able to check these umbrellas out for ourselves, but by studying and researching reviews, both good and bad, we could whittle down our selection from many options to the 8 you see above.
Price - Whether you need a cheap golf umbrella for your occasional game every other week, or you needed something more expensive to fit in with your similarly expensive golf bag, golf shoes, golf clubs, and accessories, we found something for you. While it's nice to spend a lot of money on products, you sometimes don't want or need to, so instead of excluding one side of the budget or needs, we instead found a comfortable range of prices for everyone to enjoy.

Features To Look For In The Best Golf Umbrellas
Finding the golf brolly means you need to think about some aspects that will help make your game a little more comfortable. Before making your final decision, check out these important features you should look for with a golf umbrella.
Material - An umbrella is waterproof by default, otherwise, what's the point? But there are levels of waterproofness you'll find with your golf umbrella. Here, we've given you both 190T and 210T pongee polyester, both of which offer sufficient water protection, with 210T being more reliable. Also, think about sun protection and the SPF level of the material to keep you protected all year-round.
Size - While an extra large golf umbrella will surely protect you, your gear, and any golf buddies you take pity on, you also risk it being too large to carry around easily and store. Likewise, an umbrella that's too small will only protect either you or your clubs, but not both. We'd advise finding an umbrella between 48" and 68" inches for maximum protection.
Weight - As you must carry your golf umbrella across the course while playing, you don't want it to be too heavy, so we recommend finding one which has a lightweight frame that's easy to carry around. Fiberglass is typically the best option for this, as it is lightweight but still sturdy, so you can trust it to survive more intense weather.
While you can also go for steel options, it's not something we would advise, as this could attract lightning, which is a major concern for anybody on the golf course during a storm.
Canopy - The most popular model is a double canopy golf umbrella, which is more capable of coping with the wind than a single canopy. These double canopy options are typically vented in between the layers, which allows the wind to pass through more easily. Double canopy options are more durable than their single canopy counterparts.
Wind-tested - To prevent your umbrella being blown inside out, you want to ensure it has been sufficiently wind-tested to prevent potential damage and ruining the umbrella. With golf courses being as open and exposed as they are, you'll experience winds like you never have before, and to overcome this, many golf umbrellas come equipped with frames that are flexible enough to take large gusts of wind, but not too flexible that they end up inside out.
You can also find options with supportive rods that help them maintain their shape in high winds.

Handle - You need a comfortable handle that's easy to grip should the wind really pick up. This will provide better stability when holding the umbrella and also reduce strain and fatigue that comes with gripping an umbrella desperately with high-speed winds. Rubber-coated handles are ideal for this situation.
Opening and Closing - We've all struggled with opening and closing an umbrella in the past, and it's up there with chasing a ping pong ball as one of those indisputable things no one looks cool doing. An umbrella with a useful and convenient opening mechanism will save time when the rain pours. For even more convenience, you can look for umbrellas with automatic closing mechanisms, but these are not as prominent with golf umbrellas.
Color - Being visible on the golf course is something that not everybody considers, especially beginners or those who never need to golf in poor conditions. When the weather turns, it hinders visibility, which risks those playing behind you being unaware you're still on the fairway or green, which could cause injury should they try playing through. Golf umbrellas with bright and vibrant colors will reduce the risk of this over umbrellas which are plain black or similarly dark options.
Accessories - Hands-free options are available with some golf umbrellas, which allow you to attach it to your cart so you don't struggle along the fairway. Other possibilities include folding features, made possible with a telescopic shaft which makes transportation much easier and saves space in your golf or travel bag.
Sources:
Golf Umbrellas: Everything You Need to Know - American Golf
Top Features to Look for When Buying a Golf Umbrella - Jolly Brolly