Best Golf Umbrellas In 2022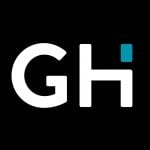 This product guide was written by GearHungry Staff
Last Updated
March 5, 2019
GearHungry Staff
GearHungry Staff posts are a compilation of work by various members of our editorial team. We update old articles regularly to provide you the most current information. You can learn more about our staff
here
.
GearHungry may earn a small commission from affiliate links in this article.
Learn more
Golf umbrellas are a necessity for golfers both pro and casual (although, it's never casual, is it?) all over the world. Designed to protect you from all elements, whether it's torrential downpour as you reach the 4th hole or baking sun that makes every fairway feel much, much longer, golf umbrellas help you focus on what's important, instead of if your socks are getting wet.
They are large and durable, but also lightweight and portable, which is perfect for golfers who – as we all know – spend much of their time on the move. They use a variety of materials to keep you dry, while also offering UV protection if you enjoy swinging in hotter climates, and the canopy design is perfect for battling against high winds without breaking and without you flying off into the distance.
The Best Golf Umbrella
G4Free Automatic Open Golf Umbrella
Our best choice is the G4Free Automatic Open Golf Umbrella which is a marvelous product that delivers everything you need from a men's golf umbrella while still offering enough versatility you can use it places other than the course. Its oversized canopy design – with a maximum width of 62 inches – ensures proper protection for you and your gear, and you caddy, if you take pity on him during heavier rainfall.
This canopy can also withstand high winds, made possible with the double canopy feature to lessen the strain when the storms pick up. You'll also have no troubles holding on to it, and the sturdy frame, complemented by the EVA grip, makes it easy to hold regardless of the weather. However, there's no loop handle for hands-free carrying, but you should have space in your golf bag to store it there when walking to the next hole.
The easy-opening mechanism saves time and allows fast protection from sudden storms, while the 210T pongee micro-weave fabric ensures you stay dry, and it's fast drying capabilities means it's easy to slide back into its sheath once the rain passes. The SPF 50+ sun protection helps keep you cool and burn-free during summer, giving you a year-round umbrella for all occasions.
If you want to give it a little pizzazz, add a touch of the ol' razzle-dazzle, or want to gift it to someone who's prone to misplacing their things, you can easily monogram it using a heat-transfer vinyl press for sophisticated personalization you'll only expect to find on the golf course
Key Features:
Oversized canopy with heavy duty design
Sturdy frame, EVA grip, and automatic opening mechanism
210T pongee micro-weave fabric protects from the elements
Double canopy design withstands high winds without breaking
Specification:
Brand

G4Free

Weight

3 pounds
Fast opening when bad weather strikes
Durable construction
Lightweight design makes it easily portable
The Zomake Golf Umbrella ticks all the boxes when it comes to keeping you dry out on the green. You might not have heard of the brand before but it's gaining popularity quickly. We're not surprised either – this affordable umbrella has everything. First off, it has a 58-inch wide canopy with a deep design that keeps the rain well away from you. It has plenty of space for you and your golf bag. You might even be able to provide enough shelter for one of your golf buddies as well. 
The large double-layered canopy is designed to let wind pass through the umbrella, so it doesn't get caught up in the wind. This ingenious design means it will stand strong, even if you get caught in a gale. The frame is made from glass fiber and it has an EVA grip for easier control and improved comfort. Plus, you can use this umbrella in the summer to protect you from the sun's harmful rays – it has UPF50+ protection. 
Key Features:
58-inch double-layered canopy 
EVA grip 
Fiberglass frame 
UPF50+ protection 
Available in multiple colors and designs 
Specification:
Brand

Zomake

Weight

1.39 pounds
Practically windproof 
Room for two people 
Competitively priced 
Comfortable handle 
Some reports of broken products arriving
TaylorMade Golf 2017 Tour Double Canopy Umbrella
Our premium pick for the best golf umbrella you'll ever find is the TaylorMade Golf 2017 Tour Double Canopy Umbrella which combines functionality, practicality, and modest style that are all essential on the golf course. You can select from either a 64" or 68" canopy and feel comfortable and secure whatever the weather.
The Windpro Technology cable-vented canopy ensures fantastic protection and durability against near-hurricane-force winds, which anyone who's found themselves exposed on the 15th knows all about. The fiberglass frame also helps it withstand rushing winds, while the ergonomically correct gel handle is comfortable, and makes gripping it tight enough easy, especially if you need it all day.
Its automatic opening is quick and convenient so you won't get too wet should the rain suddenly appear, and this button is easy to reach when holding it so there's no fiddling around while you get progressively more soaked. It's also large enough to cover both you and your bag, regardless of the size you choose, keeping you dry in the rain and cool in the summer. 
Whether you play golf once or twice a month or get down to the course every day, there's really not a lot to dislike about it, with the only real problem (that's hardly a problem) being you might, might get the wrong size delivered. But not only is this wholly unlikely and rare, with the ease of delivery now, you'll get the right one in a couple of days, and we're sure you can take a day or two off from the course, can't you? Make sure you also check our guide to the best golf club sets.
Key Features:
Lightweight fiberglass shaft
Clean and bold TaylorMade branding
WindPro technology resists extreme weather
Durable 100% nylon
64" diameter
Automatic open design
Specification:
Brand

TaylorMade

Model

B1600701-PARENT
Sturdy strings hold rod tips tight
Large enough to cover yourself and your clubs
Automatic release button is easy to reach and not too sensitive
Some sizing issues with incorrect deliveries
The BAGAIL Golf Umbrella comes in 58, 62, and 68-inch sizes to suit golfers of all sizes but still providing good protection regardless of the situation. The solid framework makes this an umbrella you can trust, and can cope easily with winds that reach as fast as 55 miles per hour. It achieves this through crafted flexibility, which moves with the pressure instead of standing firm.
This flexibility prevents breakage, and the vented double canopy design helps protect you, your gear, and the umbrella. The fiberglass shaft is durable, and the ergonomic handle, coated with polyurethane, ensures resistance to environmental damage and wear and tear, makes holding the umbrella comfortable and easy, which is something that is often overlooked and can be the difference between you staying dry when the winds hit and seeing your umbrella roll and soar to freedom.
The 190T material is sunproof with an SPF rating of 50 making it ideal for summer golf tours in the most picturesque courses in the world. It's also waterproof, but perhaps not as waterproof as we'd like, which makes it a golf umbrella that's good enough, but not something we'd recommend if your home course more-often-than-not suffers from a deluge of Biblical proportions.
If you live somewhere with excellent weather all year-round, though, it's pretty much the perfect umbrella for you. It's popular among many professional golfers. The automatic opening mechanism is easy to use, and its nylon sleeve is stylish, modern, and allows easy storage and transportation for when you don't need it. It makes a perfect golf gift for your loved ones. 
Key Features:
190T material is both waterproof and sunproof to protect you all year-round
Vented double canopy fights stormy weather with ease
Solid framework flexes with the wind to prevent breakage
Ergonomic handle with PU coating maximizes comfort and grip
Used by many golfing professionals
Automatic opening mechanism for fast opening
Nylon sleeve included for simple storage
Not ideal for heavy rainfall
Hi&Dry Classic Big Golf Umbrella
The Hi&Dry Classic Big Golf Umbrella measures at a modest 48" to provide reliable protection against the elements and delivers excellent durability against even the most aggressive conditions. The fiberglass shaft is robust while still being lightweight, and its built-in ribs ensure long life. This is ideal for both the golf course and walking through bustling city streets, offering you versatility and helping save money on buying another umbrella.
The 190T pongee polyester keeps you dry – which is the whole point, anyway – and is capable of surviving winds going over 56 miles per hour. This is possible with its double canopy design, preventing too much force trying to breach the frame at once and instead lessening the pressure. It's also windproof, which saves it turning inside out when caught by a fast gust of wind. Should that wind arrive unexpectedly, the automatic opening button means you can protect yourself quickly, and although there's no automatic closing, it's still easy enough to close once the weather calms down.
The ergonomic handle is oversized, which gives you greater control and stability when on the move, and allows you to hold it with either one hand or two. If you're walking or cycling home after your day on the course and after the sun's gone down, its double strap sheath makes it easy to carry, and for increased safety, the reflective design keeps you visible for oncoming traffic.
Compared with other big golf umbrellas, it's one of the toughest we've identified for our selection, so if you're sick of throwing the skeletal remains of lesser umbrellas out every other week, it's perhaps worth spending a little more on something that's guaranteed to last. Find more great products like this by checking out our guide to the best umbrellas.
Key Features:
190T pongee polyester is durable and keeps you dry
Double canopy capable of overcoming winds up to 56mph
Durable fiberglass shaft and ribs ensure long life
EVA ergonomically designed handle is comfortable and easy to hold
Specification:
Brand

Hi&Dry

Weight

1.2 pounds
Reflective and fortified double straps keep you visible in low light
Strong but lightweight construction
Automatic opening function for fast and easy release
No automatic closing capability
If you're looking for a golf umbrella to keep your golf bag dry, look no further. The G4Free Golf Bag Umbrella was designed just for that reason. The handle fits into the umbrella slot on your golf bag (or one of the club holes) and extends out to keep them completely dry. It has a small but deep canopy that creates a bubble over your golf clubs. You can also extend the pole out to a maximum of 54.3-inches and bend the pole so it's at an angle. This allows you to find the perfect placement to stop the rain from reaching your precious equipment. 
The canopy is made from a durable 210T Pongee material that is windproof. It also has a thick metal shaft, tough fiberglass ribs, and molding-in-one tip, which work together to help this umbrella stand tall in high winds. It also has an ergonomically-designed rubber handle, so you can pull it out of the golf bag if you need to stay dry yourself. 
Key Features:
Made from 210T Pongee material 
Telescopic pole (max length – 54.3-inches) 
Thick metal shaft 
Tough fiberglass ribs 
Molding-in-one tip 
Ergonomic rubber handle 
Specification:
Brand

G4Free

Weight

0.7 pounds
Keeps your golf clubs dry 
Durable and wind-resistant 
Adjustable positions 
Too small to keep you fully dry 
Golf Umbrella Buying Guide
How We Chose Our Selection Of Golf Umbrellas
When looking for the best golf umbrella, we considered 3 key points which should be remembered before any purchase. These are the brand, the reviews, and the price.
Brand - The best golf gear demands the top quality brands, but often you find brands are popular merely because they are so well known, and so everybody flocks to them regardless of quality. We're tired of seeing the same products cropping up in Best Of lists all over the internet, so we wanted to find a range of products that had a fine balance between well-known brands and brands you may not have known about, but which still deliver excellent quality.
Reviews - Golf umbrella reviews are essential for discovering the little quirks and features that are otherwise not clear to readers when perusing the product information. We were, unfortunately, able to check these umbrellas out for ourselves, but by studying and researching reviews, both good and bad, we could whittle down our selection from many options to the 8 you see above.
Price - Whether you need a cheap golf umbrella for your occasional game every other week, or you needed something more expensive to fit in with your similarly expensive golf bag, golf shoes, golf clubs, and accessories, we found something for you. While it's nice to spend a lot of money on products, you sometimes don't want or need to, so instead of excluding one side of the budget or needs, we instead found a comfortable range of prices for everyone to enjoy.
Features To Look For In The Best Golf Umbrellas
Finding the golf brolly means you need to think about some aspects that will help make your game a little more comfortable. Before making your final decision, check out these important features you should look for with a golf umbrella.
Material - An umbrella is waterproof by default, otherwise, what's the point? But there are levels of waterproofness you'll find with your golf umbrella. Here, we've given you both 190T and 210T pongee polyester, both of which offer sufficient water protection, with 210T being more reliable. Also, think about sun protection and the SPF level of the material to keep you protected all year-round.
Size - While an extra large golf umbrella will surely protect you, your gear, and any golf buddies you take pity on, you also risk it being too large to carry around easily and store. Likewise, an umbrella that's too small will only protect either you or your clubs, but not both. We'd advise finding an umbrella between 48" and 68" inches for maximum protection.
Weight - As you must carry your golf umbrella across the course while playing, you don't want it to be too heavy, so we recommend finding one which has a lightweight frame that's easy to carry around. Fiberglass is typically the best option for this, as it is lightweight but still sturdy, so you can trust it to survive more intense weather.
While you can also go for steel options, it's not something we would advise, as this could attract lightning, which is a major concern for anybody on the golf course during a storm.
Canopy - The most popular model is a double canopy golf umbrella, which is more capable of coping with the wind than a single canopy. These double canopy options are typically vented in between the layers, which allows the wind to pass through more easily. Double canopy options are more durable than their single canopy counterparts.
Wind-tested - To prevent your umbrella being blown inside out, you want to ensure it has been sufficiently wind-tested to prevent potential damage and ruining the umbrella. With golf courses being as open and exposed as they are, you'll experience winds like you never have before, and to overcome this, many golf umbrellas come equipped with frames that are flexible enough to take large gusts of wind, but not too flexible that they end up inside out.
You can also find options with supportive rods that help them maintain their shape in high winds.
Handle - You need a comfortable handle that's easy to grip should the wind really pick up. This will provide better stability when holding the umbrella and also reduce strain and fatigue that comes with gripping an umbrella desperately with high-speed winds. Rubber-coated handles are ideal for this situation.
Opening and Closing - We've all struggled with opening and closing an umbrella in the past, and it's up there with chasing a ping pong ball as one of those indisputable things no one looks cool doing. An umbrella with a useful and convenient opening mechanism will save time when the rain pours. For even more convenience, you can look for umbrellas with automatic closing mechanisms, but these are not as prominent with golf umbrellas.
Color - Being visible on the golf course is something that not everybody considers, especially beginners or those who never need to golf in poor conditions. When the weather turns, it hinders visibility, which risks those playing behind you being unaware you're still on the fairway or green, which could cause injury should they try playing through. Golf umbrellas with bright and vibrant colors will reduce the risk of this over umbrellas which are plain black or similarly dark options.
Accessories - Hands-free options are available with some golf umbrellas, which allow you to attach it to your cart so you don't struggle along the fairway. Other possibilities include folding features, made possible with a telescopic shaft which makes transportation much easier and saves space in your golf or travel bag.
Sources:
Golf Umbrellas: Everything You Need to Know - American Golf
Top Features to Look for When Buying a Golf Umbrella - Jolly Brolly
Sign Up Now
GET THE VERY BEST OF GEARHUNGRY STRAIGHT TO YOUR INBOX