Last updated:
24 Nov 2020
6 Best Golf Launch Monitors (Review) In 2021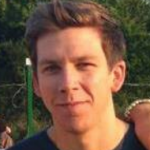 This product guide was written by Jordan Carter
Physics and a good game of golf go hand in hand. Golf features many elements related to this portion of science, from the angle of the head face to the speed of the club head when it comes into contact with the golf balls, ball dimpling and many other activities which make the golf sport exceptional. In this game, many golfers have no clue how to calculate their golf swings, seeing as it's a very technical portion of the game. The primary way many golfers do this without wracking their brans excessively is through the use of a golf launch monitor, a device that operates by analyzing your swing after a brief study, and these studies offer you adequate information which can be used to adjust your game and ultimately, help you accomplish all you set out to do. If you need a good golf launch monitor, we recommend these seven models as options for you.
The Best Golf Launch Monitor
The best!
Gear, gadgets & stuff for men
Straight to your inbox