Best Golf Launch Monitors In 2022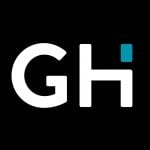 This product guide was written by GearHungry Staff
Last Updated
July 1, 2019
GearHungry Staff
GearHungry Staff posts are a compilation of work by various members of our editorial team. We update old articles regularly to provide you the most current information. You can learn more about our staff
here
.
GearHungry may earn a small commission from affiliate links in this article.
Learn more
Physics and a good game of golf go hand in hand. Golf features many elements related to this portion of science, from the angle of the head face to the speed of the club head when it comes into contact with the golf balls, ball dimpling and many other activities which make the golf sport exceptional. In this game, many golfers have no clue how to calculate their golf swings, seeing as it's a very technical portion of the game. The primary way many golfers do this without wracking their brans excessively is through the use of a golf launch monitor, a device that operates by analyzing your swing after a brief study, and these studies offer you adequate information which can be used to adjust your game and ultimately, help you accomplish all you set out to do. If you need a good golf launch monitor, we recommend these seven models as options for you.
The Best Golf Launch Monitor
Rapsodo R-Motion Golf Launch Monitor
Play real rounds of golf with the Rapsodo R-Motion Swing Analyser and Club Simulator. This device is designed to attach itself onto your golf clubs for increased efficiency. A leading brand manufactures it in the golf industry with decades of product knowledge and technical know-how. This simulator simulates up to 15 top courses in its unique golf club game and works excellently on any PC without a need for a projector or launch monitor. Analyze every shot in your game with this machine, from the swing of your ball to its launch. The Raspodo game simulator is exceptionally user-friendly and doesn't require any special skills to play. You only need to get a putting mat and golf chipping net, and the games can begin! 
Once a purchase is made, users of this game simulator and golf swing analyzer are provided with a charging cord, one sensor, a clip and the famous USB dongle for various portions of the game and also for enhanced connectivity. This is the best game simulator in the market today and the only one which offers the best number available. It works well in any living room and does a great job of recording all your movements to help you improve upon your performance for your next session. To work towards a better, you in golfing, this device simulates real-time games which take into account realistic ball flight trajectories such as pushes, slices, fades, hooks, and draws. The R-Motion simulator is exceptionally affordable for many and is a great game to have during the cold winter days, allowing you to brush up on your skills before the golfing season begins.
Key Features:
Runs on your PC
Includes club swing and ball launch data
Extremely easy to use
Comes with USB dongle, and charging cord
Specification:
Brand

Rapsodo

Model

RM01A

Weight

9.6 Ounces
Inexpensive and easy to carry
Provides you swing speed and tempo
Works even without a ball
It doesn't include any bells and whistles
Doesn't measure the distance
Setup can be a bit tasking
Arccos Caddie Smart Golf Launch Monitor
Every Arccos Caddie Smart Sensor is unique in build, structure, and function. This is one of the best golf launch monitors we have on the market, and it is the most impressive device which has thousands of sales happening every hour. If you want to improve your golf game and take it to a more professional level, we will recommend this device for you.
The Arccos Smart Sensor is a machine built by specialists to help all golfers easily identify all points on the course, as well as their exact distance such that they know the best golf putter or club to make use of to increase their winning chances. You get to discover with ease all your weaknesses and strengths in each game you play and practice to get better skills. The Arccos Caddie is fully automatic and features a hands-free design and as such doesn't demand any tapping or tagging like many competing products. This device is highly compatible, and it works excellently with both Android and the IOS systems. 
Key Features:
Hands-free and fully automatic
The low-profile sensors
Accessible via a free mobile app
Award-winning arccos caddie smart sensors
Specification:
Brand

Arccos Golf

Model

60010

Weight

13 Ounces
No precision on mishits
Excellent durability due to the rubber case
Blue
Very heavy in your pocket
VOICE CADDIE SC 200 Golf Launch Monitor
Another golf launch monitor we have come to appreciate is the Voice Caddie SC 200 Golf Launch Monitor. This is a portable launch monitor designed with the best technologies which are meant to make it highly effective during all your games. Its operations are such that it keeps a record of all moves made by your clubs at all times, for a more in-depth and more thorough analysis. The Voice caddie unit is known by many golfers for its high accuracy when recording stats and the great measuring distance it possesses, which makes it one of the most sought after launch monitors in the market today.
The SC 200 has three distinct modes which aid in its operations and functionality. The first mode is the target mode, which works to improve your consistency. The target mode allows the user to set a target distance of where you plan to hit as well as the club you intend to use and watch as the device grades your targeting strength depending on how close or far you're able to get the ball. The second mode is the practice mode, and this is used to display swing speed, shot distance, and the smash factor. It also provides information on your total shot count as well as your time during practice. This mode helps you to keep track of your practice sessions, which in turn enables you to improve your actual play. The final style is the random mode, and this is used to make you more accurate when you golf. You get to set random targets with the Swing Caddie at a specific distance and try making several shots, all of which will be recorded and graded out of ten. An amazing golf gift for the golf enthusiasts in your life.
Key Features:
Tracks stats for each club
Distance voice output
Measuring range: 30-320 yards
Barometric Pressure Calibration
Specification:
Brand

VOICE CADDIE

Model

SC200 SwingCaddiePortableLaunchMonitor

Weight

8 Ounces
The face thickness is variable
Cuts through the turf without a problem
The center of gravity is kept low
Measurements reported to be not as accurate as claimed
Sports Sensors Swing Speed Radar
Swing like never before with a newfound confidence that can only be derived from the Sports Sensors Swing Speed Radar. This is an amazing and highly innovative machine put together by the best brains in the golf universe. It helps every golfer optimize their swinging abilities by measuring their clubhead swing speed as well as their tempo time. Such studies do more than work on your swing; they also aid improve your swing consistency, which will, in turn, increase your distance. The Swing Speed Radar doesn't need a real golf ball to undertake all its functions, it does a great job with sponge balls, waffle balls, birdie balls and any other equivalent which simulates a real shot.
This widely affordable Doppler radar velocity sensor unit is small in structure but is strong enough to provide the tempo time and swing speed for golfers of all skill levels and all ages. It is a versatile device which undertakes two different functions, though it is made a single unit. This speed radar device doubles as a tempo timer and as such come with a simple one-button operation system which is suitable for use both indoors and outdoors, in areas such a the driving range, hitting the cage and even in recreational play areas. Its quality comes second to none, and with unique 3D visualization accompanying every shot, you are guaranteed of high innovation and impressive display every single time. You can combine it with some of the best golf GPS watches from our list. 
Key Features:
Immediate feedback
Range of speed measurement from 40 MPH to over 200 MPH
Actual swing tempo time
Use it indoors or outdoors
Every element you can think of
Many famous courts included
Overall high quality
A little on the pricey side
FlightScope Mevo Launch Monitor For Golf
From its customizable interface to its highly impressive external design, the FlightScope Mevo is a launch monitor made for golfers of all ages and skill levels. It has a customizable feature that enables every user to personalize their device to suit their preferences and personalities. We love this golf monitor because it works effortlessly with all the clubs you own, analyzing and studying each one to help you improve your game. 
The FlightScope Mevo is an impressive golf launch monitor put together with the sole aim of making you a better golfer. It is a machine which is attached to your clubs to study your swing sped, distance, and other elements to provide you with accurate data that can help you improve your skills and become a pro golfer. All data is recorded and stored on your mobile device such that wherever you go, you have access to the information. Over time, you're able to analyze, compare, and contrast all data to find out your progress and the areas that still need improving. For more great devices like this, check out our guide to the best golf range finders.
Key Features:
Dial in your distances with every club
Automatically capture data on your mobile device
Indoor and outdoor use
Save and compare data over time
Specification:
Brand

FlightScope

Weight

8 Ounces
Good accuracy on all data
The smooth and straightforward button layout
Works even without a ball
Very heavy in your pocket
Voice Caddie Swing Caddie SC300 Portable Golf Launch Monitor
Another model from Voice Caddie is on our list of favorites and for a good reason; it is very spectacular and does a great job all the time. From analyzing your smash factor to measuring your swing speed and carry/total distance, this golf launch monitor is easily the best and only monitor we will recommend for use before your next golf game.
This is the Voice Caddie Swing SC300 Golf Launch Monitor, an extraordinary device with the skill and ability of a professionals golfing coach. This is a smart device which works with all mobile operating systems to deliver real-time data for all your golf clubs. It uses the Doppler Radar technology and also features the instant feedback system which is made known to users via the device's LCD. A purchase provides the user with a user manual for further instructions, a remote for controlling the monitor, a USB cover and cable for all your connection needs. For more products for practice and improving your game, check out our guide to the best pitching machines.
Key Features:
Offers a doppler radar technology
Works on all mobile operating systems
Comes with a remote control and USB cover
Adjustable loft angles
Specification:
Brand

Voice Caddie

Model

SC300

Weight

1 Pounds
Inexpensive and easy to carry
Toggles between the two figures
Works even without a ball
It doesn't include any bells
Doesn't measure the distance
Sign Up Now
GET THE VERY BEST OF GEARHUNGRY STRAIGHT TO YOUR INBOX