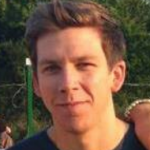 There is no denying that golf is one tremendous and classy game. However, it's not for the faint hearted as many would think. It requires a right eye, great skill and grand strategy to make it out on the golf course. Come to think of it, some people may even consider it as a problematic game; from figuring out how best to play, to moving all your items around the course. When concerning maneuvering, although caddies are a great help during any golf session because they walk with you and help you with all your accessories, the best thing you can ever acquire as a golf enthusiast has to be a golf trolley. These little machines are terrific, as they're designed to offer you enough space for storage and also transport your stored items with ease. Here are some of the best golf trolleys which we trust, and believe you also, will have faith in them.
The Best Golf Trolley
Golf Trolley Buying Guide & FAQ
Factors to Consider When Buying a Golf Trolley
Particular care and attention must be taken when selecting a trolley for golfing. With many types on the market promising many exciting features, one must consider many things before investing in a golf trolley. Below we highlight some critical factors potential buyers must think about.
Weight - The more massive a trolley is when empty, the fewer golf clubs golfers are forced to carry. The weight of any golf trolley is heavily dependent on the material used and the battery employed in its operation.
Material- Some of the best materials used in the construction of golf trolleys are aluminum, titanium, and steel. This is because of their lightweight yet sturdy nature that provides the cart with extreme durability to last you round after round.

Types of Trolleys
Electric Trolley  - An electric trolley or cart is one that carries all your golfing essentials and operates using battery power. It requires lesser effort than the push or manual trolley.
Manual Push Trolley - Push golf trolley as they're often referred to are used by golfers who love to carry huge bags onto the golf course. It requires more operation, but it provides more space and is less expensive.
Tips When Using a Golf Trolley
Clean your trolley regularly with detergent and a damp cloth.
Pay attention to loose bolts or nuts, and wires. If anything is in bad condition, have it replaced.
Avoid using a pressure washer on your trolley.
Remove debris from the axle area regularly by taking off the wheels.
Check the health of your battery often, and make sure it's always charged.
Store your trolley in areas that are not too cold or hot.
Golf Trolley FAQ 
Q: What is a golf trolley?
A: Golf trolleys are golfing units that have been created to make the movement of golfers around the golf course easier. They are an energy saving option to the manual carrying of bags and clubs on the backs of caddies.
Q: How long do the batteries last on an electric trolley?
A: Electric trolleys operate and thrive on their batteries, thus without them, they can't survive. Many brands develop their cart with different cells of various capacities. It is vital to check the battery strength of your trolley, knowing how long it'll take to recharge and lose its power such that you know whether you will need to carry an extra battery around with you as you move from round to round.
Sources
Steel - Wikipedia
Aluminum - Wikipedia
Titanium - Wikipedia