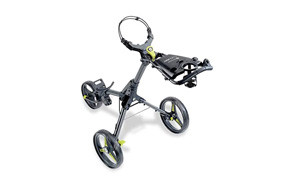 Motocaddy Cube 3 Wheel Golf Trolley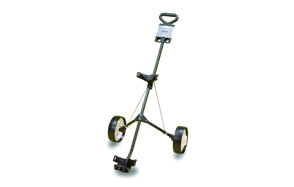 Jef World of Golf Deluxe Steel Golf Trolley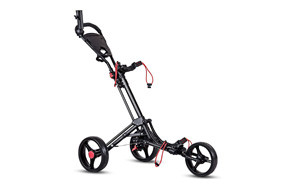 Tangkula Golf Trolley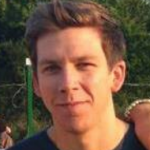 There is no denying that golf is one tremendous and classy game. However, it's not for the faint hearted as many would think. It requires a right eye, great skill and grand strategy to make it out on the golf course. Come to think of it, some people may even consider it as a problematic game; from figuring out how best to play, to moving all your items around the course. When concerning maneuvering, although caddies are a great help during any golf session because they walk with you and help you with all your accessories, the best thing you can ever acquire as a golf enthusiast has to be a golf trolley. These little machines are terrific, as they're designed to offer you enough space for storage and also transport your stored items with ease. Here are some of the best golf trolleys which we trust, and believe you also, will have faith in them.
The Best Golf Trolley
Golf Trolley Buying Guide & FAQ
Factors to Consider When Buying a Golf Trolley
Particular care and attention must be taken when selecting a trolley for golfing. With many types on the market promising many exciting features, one must consider many things before investing in a golf trolley. Below we highlight some critical factors potential buyers must think about.
Weight - The more massive a trolley is when empty, the fewer golf clubs golfers are forced to carry. The weight of any golf trolley is heavily dependent on the material used and the battery employed in its operation.
Material- Some of the best materials used in the construction of golf trolleys are aluminum, titanium, and steel. This is because of their lightweight yet sturdy nature that provides the cart with extreme durability to last you round after round.
Wheel Count - The first most important factor every golfer or caddy must look out for is the wheel count of their preferred trolley. Most of the golf carts in today's market have two or three wheels, and both types work perfectly for many golfers. The mistake some golfers make is to assume that, the more tires a cart has, the better it will perform; this isn't true. Wheels are essential, but their vital part of the bike which must be studied is its diameter. When you have a golf cart with big wheels, it is more likely to have better balance and also steep grades and rough terrains without any issues.
Fold Down Design - The design of your golf cart also contributes to its performance as well as its storage. Bulky equipment takes up more space than necessary. In recent time, various manufacturers have come up with golf trolley designs which allow the user to fold up their trolley whenever it is not in use. This allows the golfer to keep their cart in the trunk of their car or their garage when the golfing season is over. Most fold down trolleys come with a simple-to-use system which makes folding and unfolding a breeze.
Speed And Stability - The golf trolley you choose will be dependent on your intended purpose and intended terrain. For most golfers who make regular tracks down the fairway, speed carts will be ideal as these are easy to use. If you want a model which combines both mobilities with stability, you will want to go in for a four-wheeled push golf cart.

Types of Trolleys
Electric Trolley  - An electric trolley or cart is one that carries all your golfing essentials and operates using battery power. It requires lesser effort than the push or manual trolley.
Manual Push Trolley - Push golf trolley as they're often referred to are used by golfers who love to carry huge bags onto the golf course. It requires more operation, but it provides more space and is less expensive.
Tips When Using a Golf Trolley
Clean your trolley regularly with detergent and a damp cloth.
Pay attention to loose bolts or nuts, and wires. If anything is in bad condition, have it replaced.
Avoid using a pressure washer on your trolley.
Remove debris from the axle area regularly by taking off the wheels.
Check the health of your battery often, and make sure it's always charged.
Store your trolley in areas that are not too cold or hot.
Golf Trolley FAQ 
Q: What is a golf trolley?
A: Golf trolleys are golfing units that have been created to make the movement of golfers around the golf course easier. They are an energy saving option to the manual carrying of bags and clubs on the backs of caddies.
Q: How long do the batteries last on an electric trolley?
A: Electric trolleys operate and thrive on their batteries, thus without them, they can't survive. Many brands develop their cart with different cells of various capacities. It is vital to check the battery strength of your trolley, knowing how long it'll take to recharge and lose its power such that you know whether you will need to carry an extra battery around with you as you move from round to round.
Q: What should I look for in a golf push cart?
A: The significant considerations any golfer can make include a study of the wheels, availability of storage spaces, and other handy accessories such as smartphone holders, custom color options, and matching coolers.
Q: Is it better to push or pull a golf cart?
A: Naturally, the art of pushing comes easily to us than that of pulling. Pushing doesn't require extra strength or effort, unlike pulling. Picking a push or pull cart will depend on your preference. If you want to save those muscles for swinging your club, consider a pushing cart, but if you don't mind a little extra workout, you can opt for the pulling versions.
Q: Is carrying a golf bag terrible for you?
A: Carrying a golf bag can be harmful, depending on how it is taken. If it is slung across a single shoulder, you may experience on that side of your body after days of regular carrying. However, if you keep a healthy lifestyle and also good posture, carrying a golf bag will not have any effects on your body.
Sources:
Steel - Wikipedia
Aluminum - Wikipedia
Titanium - Wikipedia