Best Golf Trolleys in 2022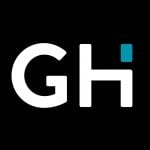 This product guide was written by GearHungry Staff
Last Updated
November 5, 2018
GearHungry Staff
GearHungry Staff posts are a compilation of work by various members of our editorial team. We update old articles regularly to provide you the most current information. You can learn more about our staff
here
.
GearHungry may earn a small commission from affiliate links in this article.
Learn more
There is no denying that golf is one tremendous and classy game. However, it's not for the faint hearted as many would think. It requires a right eye, great skill, and grand strategy to make it out on the golf course. Come to think of it, some people may even consider it as a problematic game; from figuring out how best to play, to moving all your items around the course. When concerning maneuvering, although caddies are a great help during any golf session because they walk with you and help you with all your accessories, the best thing you can ever acquire as a golf enthusiast has to be a golf trolley. These little machines are terrific, as they're designed to offer you enough space for storage and also transport your stored items with ease. Here are some of the best golf trolleys which we trust, and believe you also, will have faith in them.
The Best Golf Trolley
Motocaddy Cube 3 Wheel Golf Trolley
The Motocaddy Cube 3 is one of the best-loved golf trolleys on the marketplace. The designers focused on making it super lightweight and foldable, so you throw it in your trunk when you've finished. You don't even need a big car either – it folds down to a small cube measuring just 21″ x 13″ x 17″ (hence the name). It's also surprisingly easy to fold and unfold, the process takes just two steps and is super easy to get your head around. 
One of the most important features on the Motocaddy Cube 3 are the oversized wheels, which help the trolley glide along the green with minimal effort. There's also a foot brake that keeps the trolley stationary when you're teeing off. In terms of storage, the Motocaddy Cube 3 has an extra storage compartment, drinks holder, scorecard holder, and tee and ball holders.
Key Features:
Folds down to 21″ x 13″ x 17″
Two-step folding and unfolding 
Oversized wheels 
Foot brake 
Extra storage compartment
Compartments for drinks, scorecards, tees, and balls
Specification:
Brand

Motocaddy

Model

Cube 3

Weight

17.9 pounds
Qwik-Fold Push Pull Golf Trolley
This golf trolley from Qwik-Fold Is impressive in both design and function. It features a sturdy and extremely lightweight aluminum frame which allows the user to move about freely. It has been built with a height adjustable handle, a feature we love because it enables different players to make use of the unit. To make it possible for this unit to move smoothly on all kinds of terrain, the staff of Qwik-Fold has included ball bearing wheels to the design, and these wheels ensure the smoothest ride of your cart on all types of golf course terrains.
For storage purposes, the golf trolley cart is foldable; thus, you get to save space in your garage or car trunk whenever the unit isn't in use. Every purchase of this golf trolley comes with a free umbrella holder which will help keep your gear well protected from the rain. We recommend this trolley for golfers of all skill sets, as it's user-friendly and it can grow with you from year to year.
Key Features:
Height adjustable handle
Ball bearing wheels
Sturdy & lightweight aluminum frame
Very compact
Specification:
Brand

Qwik-Fold

Weight

17 pounds
Jef World of Golf Deluxe Steel Golf Trolley
The Jef World of Golf Deluxe Steel Golf Cart is without a doubt one of the best push trolleys available around the world. This steel deluxe golf cart provides golfers with easy mobility around the course, and also a sturdy, lightweight frame for enjoyable handling. Forget everything everyone's said, and experience this golf cart for yourself; it'll be totally worth it. The Jef World golf cart is easily foldable and can fit comfortably anywhere, even in the trunk of your car. Strapping and unstrapping are straightforward actions one can undertake with this cart, as its ability to hold various bag sizes with no problem whatsoever. Your bag is safe once strapped onto this cart, so you're assured of security and safety as you manoeuvre around the golf course that presents different terrains.
Look forward to your next game of golf with this steel golf cart from Jef World. It comes with features such as an adjustable strap bag, a contoured bottom, a waterproof scorecard holder and stability-enhancing wheels. This Jef World golf cart can withstand anything you throw at it. There is an added clip-on mechanism on the cartwheels that make them easy to install and remove when the vehicle is being folded. Make a switch from renting out a golf cart from your local golf course to getting one for yourself. The Jef World cart is going to improve your game and be the best first trolley you will ever have.
Key Features:
Very easy to use
Rotating front wheels improve maneuverability
Its motor is potent and quiet
Umbrella stand
Specification:
Brand

JEF WORLD OF GOLF

Model

JR803

Weight

8.2 pounds
The Tangkula Golf PushCart is designed to make your golf experience that little bit easier. It holds all of your clubs, balls, tees, drinks, and even your umbrella. Weighing less than 19 pounds and with three smooth ball bearing wheels, it glides across the grass and takes all of the effort out of moving from hole to hole so you can focus on your swing. It doesn't fold down into as small a package as the MotoCaddy Cube 3 but it's still small enough to fit into the boot of your car. 
The best feature on the Tangkula Golf PushCart is definitely the integrated seat. When you've been standing for hours, walking from one hole to another, sometimes all you want is somewhere to sit down for five minutes. The seat is situated at the perfect height from the ground and is comfortable enough to rest your legs in the middle of a round. We're sure that some people just buy this trolley for somewhere to sit down. It's also got two foot brakes to stop the trolley from rolling away, a built-in scoreboard, and plenty of storage areas to carry everything else you need.
Key Features:
Smooth ball-bearing wheels 
Two foot brakes 
Integrated seat 
Integrated scoreboard 
Multiple storage compartments 
Foldable design 
Dimensions – 65″ x 27″ x 48″
Specification:
Brand

Tangkula

Weight

19 pounds
Tangkula 3 Wheel Golf Trolley
Next up, we've got another Tangkula Golf Push Cart. This is one of the brand's premium golf trolleys, designed to make your game more enjoyable. One of the most noticeable things about this golf trolley is its high-quality, durable design. The trolley is made from aluminum and polypropylene, which means it can carry a heavy payload whilst keeping perfect balance. It features three large EVA wheels that provide the perfect amount of traction on a smooth golf green. This trolley might not have as many features as other products in its class, but it's definitely one of the best made. 
On the handle, there's an umbrella holder and a place to keep your tees. There's also a storage compartment just underneath the handle but it's not really large enough in our opinion. You'll probably end up keeping your valuables in your golf bag, which means they won't be as easy to access. The frame is foldable, so you can put it in the trunk of your car and it has a foot brake to stop it from rolling away when you're teeing off.
Key Features:
Made from aluminum and polypropylene 
Large EVA wheels 
Umbrella and tee holder
Foldable design 
Footbrake
Specification:
Brand

Tangkula

Weight

17 pounds
Cube CART 3 Wheel Push Pull Golf CART
If you don't have a lot of space in your car, you need the Cube Cart 3. Unlike most golf trolleys, you don't need a huge trunk to carry it. It folds down to just 21″ x 13″ x 17″, making it one of the smallest folding golf trolleys on the market. Plus, it weighs just 14.5 pounds, so you're not going to put your back out trying to lift it out. The Cube Cart 3 isn't just small and lightweight though, it's also packed with features to make your golfing experience much easier. 
The ergonomic handle can be adjusted to three different heights and is designed to hold everything you need quick access to when you're out on the green. Integrated into the design are a drink holder, scorecard holder, accessory compartment, and tee and ball holders. We also like how easy this cart is to move around the green. It has oversized wheels with off-road tread, making it super easy to move the cart. 
Key Features:
Folds down to 21″ x 13″ x 17″
Adjustable height handlebar 
Oversized wheels 
Umbrella, drinks, scorecard, and tee and ball holders 
Foot brake
Specification:
Brand

Cube

Model

Cart 3

Weight

14.5 pounds
GYMAX 3-Wheel Golf Push Cart
The Gymax 3-Wheel Golf Push Cart is perfect if you want somewhere to sit down when you're halfway around the course. It has many of the same features as the other golf trolleys we've featured with the addition of an integrated seat. Padded with foam and covered in PU leather, the seat gives you the perfect place to take five minutes while you're waiting for others to take their shot. If you've ever done 18 rounds without anywhere to sit, you'll know how important this feature is. 
The Gymax 3-Wheel Golf Push Cart folds down to 33" x 20" x 16.5", so you'll need a relatively big trunk to accommodate it. We'd always recommend measuring the space in your car before you buy a product like this. Other features include two foot brakes, an umbrella holder, a scorecard holder, and a drinks holder. 
Key Features:
Folds down to 33" x 20" x 16.5"
Integrated PU leather seat 
Two foot brakes 
Umbrella, drinks, and scorecard holders 
Oversized wheels
Specification:
Brand

GYMAX

Weight

19 pounds
Golf Trolley Buying Guide & FAQ
Factors to Consider When Buying a Golf Trolley
Particular care and attention must be taken when selecting a trolley for golfing. With many types on the market promising many exciting features, one must consider many things before investing in a golf trolley. Below we highlight some critical factors potential buyers must think about.
Weight - The more massive a trolley is when empty, the fewer golf clubs golfers are forced to carry. The weight of any golf trolley is heavily dependent on the material used and the battery employed in its operation.
Material- Some of the best materials used in the construction of golf trolleys are aluminum, titanium, and steel. This is because of their lightweight yet sturdy nature that provides the cart with extreme durability to last you round after round.
Wheel Count - The first most important factor every golfer or caddy must look out for is the wheel count of their preferred trolley. Most of the golf carts in today's market have two or three wheels, and both types work perfectly for many golfers. The mistake some golfers make is to assume that, the more tires a cart has, the better it will perform; this isn't true. Wheels are essential, but their vital part of the bike which must be studied is its diameter. When you have a golf cart with big wheels, it is more likely to have better balance and also steep grades and rough terrains without any issues.
Fold Down Design - The design of your golf cart also contributes to its performance as well as its storage. Bulky equipment takes up more space than necessary. In recent time, various manufacturers have come up with golf trolley designs which allow the user to fold up their trolley whenever it is not in use. This allows the golfer to keep their cart in the trunk of their car or their garage when the golfing season is over. Most fold down trolleys come with a simple-to-use system which makes folding and unfolding a breeze.
Speed And Stability - The golf trolley you choose will be dependent on your intended purpose and intended terrain. For most golfers who make regular tracks down the fairway, speed carts will be ideal as these are easy to use. If you want a model which combines both mobilities with stability, you will want to go in for a four-wheeled push golf cart.
Types of Trolleys
Electric Trolley  - An electric trolley or cart is one that carries all your golfing essentials and operates using battery power. It requires lesser effort than the push or manual trolley.
Manual Push Trolley - Push golf trolley as they're often referred to are used by golfers who love to carry huge bags onto the golf course. It requires more operation, but it provides more space and is less expensive.
Tips When Using a Golf Trolley
Clean your trolley regularly with detergent and a damp cloth.
Pay attention to loose bolts or nuts, and wires. If anything is in bad condition, have it replaced.
Avoid using a pressure washer on your trolley.
Remove debris from the axle area regularly by taking off the wheels.
Check the health of your battery often, and make sure it's always charged.
Store your trolley in areas that are not too cold or hot.
Golf Trolley FAQ 
Q: What is a golf trolley?
A: Golf trolleys are golfing units that have been created to make the movement of golfers around the golf course easier. They are an energy saving option to the manual carrying of bags and clubs on the backs of caddies.
Q: How long do the batteries last on an electric trolley?
A: Electric trolleys operate and thrive on their batteries, thus without them, they can't survive. Many brands develop their cart with different cells of various capacities. It is vital to check the battery strength of your trolley, knowing how long it'll take to recharge and lose its power such that you know whether you will need to carry an extra battery around with you as you move from round to round.
Q: What should I look for in a golf push cart?
A: The significant considerations any golfer can make include a study of the wheels, availability of storage spaces, and other handy accessories such as smartphone holders, custom color options, and matching coolers.
Q: Is it better to push or pull a golf cart?
A: Naturally, the art of pushing comes easily to us than that of pulling. Pushing doesn't require extra strength or effort, unlike pulling. Picking a push or pull cart will depend on your preference. If you want to save those muscles for swinging your club, consider a pushing cart, but if you don't mind a little extra workout, you can opt for the pulling versions.
Q: Is carrying a golf bag terrible for you?
A: Carrying a golf bag can be harmful, depending on how it is taken. If it is slung across a single shoulder, you may experience on that side of your body after days of regular carrying. However, if you keep a healthy lifestyle and also good posture, carrying a golf bag will not have any effects on your body.
Sources:
Steel - Wikipedia
Aluminum - Wikipedia
Titanium - Wikipedia
Sign Up Now
GET THE VERY BEST OF GEARHUNGRY STRAIGHT TO YOUR INBOX