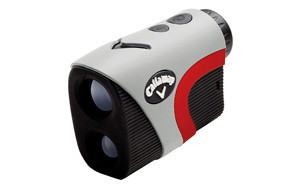 Callaway 300 Pro Golf Laser Rangefinder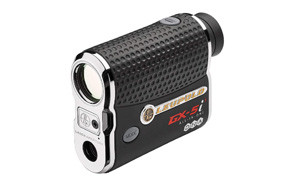 Leupold 2017 GX 513 Rangefinder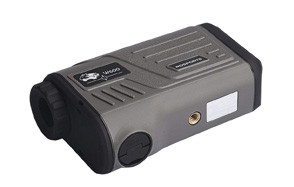 Wosports Laser Hunting Golf Rangefinder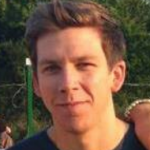 If you were asked to name the most frustrating thing in the world that thousands of people willingly engage in on a regular basis, chances are golf would be high on your list. While it's a beautiful game that, when it's good, it's really good, perhaps the most fun you can have whacking small golf balls with a club, you'll often see bonafide meltdowns from grown men on the course, and this isn't just amateur players, but the pros, too. As amusing as this can be for the outsider, golf accessory companies still want to keep people playing, so they'll do what they can to halt those meltdowns as much as possible. One of their solutions is the golf rangefinder, a handy little laser device that measures distance, slope and more. If you're worried that golf could soon be the death of you, then checking out our picks for the best golf rangefinders could be what keeps you snapping clubs, kicking up greens, and crying into bunkers. So check out our selection and keep yourself on par, at the very least.
The Best Golf Range Finder
Golf Range Finder Buying Guide
With new innovations streaming into every sector and industry, the game of golf hasn't been left out. The rangefinder makes it easier to calculate long-range distances and give players a better, well-targeted shot. There are a few things to know about the golf range finders that we have outlined below.
How We Chose Our Selection of Golf Range Finders
Brand - There are a lot of golf range finders being manufactured in the market, however, not all deliver efficient performance. We looked at brands that are known for their expert designs and phenomenal functionality when picking out the best golf finders.
Price - Golf range finders are priced from $100 to $500, most fall in between costing about $250. There is no need to pour your savings into buying a new golf range finder. We provided products with relatively good prices and great bargains.
Reviews - A product is really validated when people who have previously bought and used it for some time endorse it. We looked out for such endorsements as well as other feedback to ensure all the products actually deliver on quality, durability and exceptional performance.

Features to Look Out For in a Golf Range Finder
Before purchasing a golf range finder, there are few features to consider;
Stability - The shape and design of a golf rangefinder will determine how stable the device is in your hands, and easy-grip makes for better visibility and a clear view of the target.
Waterproof - A device that can still perform regardless of the weather conditions is a real keeper. Golf is an outdoor sport; the game, therefore, is subject to abrupt weather changes the device should be accustomed to. A rangefinder that still provides a good view in rainy and foggy situations will give you the advantage on the golf course.
Magnification - The magnification is important for seeing long distances clearly and properly. A golf range finder should have at least 5x magnification to see the flag clearly and more closely.
Auto Target Acquisition - This entails that the range finder should be equipped with the necessary technology that focuses on the pin or the specific target. Even after scanning through the landscape, this feature ensures the device ignores unnecessary objects and tracks the required target.
Dual Display - Dual display allows two different color display options on the screen for enhanced visibility in different weather and lighting conditions.

Golf Range Finder FAQ
Q: What is a golf range finders work?
A: Golf range finders calculate the distance from a player to the target. They are mostly used for gaining the advantage during golfing especially on courses that have long ranges.
Q: How does a golf rangefinder work?
A: It uses GPS navigation or a laser alongside other technological features to accurately measure the distance.
Q: What is the difference between a golf rangefinder and a hunting rangefinder?
A: While golf range finders scan near objects as well as distant objects, hunting rangefinders are better at detecting long-range objects. Golf rangefinders are also more efficient and quick in their reading compared to the latter. However, in term of magnification prowess, hunting rangefinders do a better job at enlarging distant objects.
Q: Do you need slope on a rangefinder for golf?
A: A slope will provide the advantage required on uneven terrains, calculating the incline and decline along with the leveled distance to the target.
Sources: