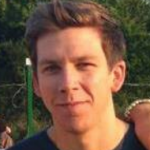 If you were asked to name the most frustrating thing in the world that thousands of people willingly engage in on a regular basis, chances are golf would be high on your list. While it's a beautiful game that, when it's good, it's really good, perhaps the most fun you can have whacking small golf balls with a club, you'll often see bonafide meltdowns from grown men on the course, and this isn't just amateur players, but the pros, too. As amusing as this can be for the outsider, golf accessory companies still want to keep people playing, so they'll do what they can to halt those meltdowns as much as possible. One of their solutions is the golf rangefinder, a handy little laser device that measures distance, slope and more. If you're worried that golf could soon be the death of you, then checking out our picks for the best golf rangefinders could be what keeps you snapping clubs, kicking up greens, and crying into bunkers. So check out our selection and keep yourself on par, at the very least.
The Best Golf Range Finder
Golf Range Finder Buying Guide
Factors to Consider When Buying a Golf Range Finder
We know you're excited to show off your brand new rangefinder at the cub as soon as possible, but you can't just leap into buying one without first considering what are the main factors to consider. Everybody has different strengths and weaknesses in their golf game, but that's not to say that they won't all benefit from something that will improve their game and make it a little easier. Through our careful studying of golf rangefinder reviews, we've managed to identify what golfers both old and young consider the most important aspects when buying a golf rangefinder.
Laser Range Accuracy - This is perhaps the most important part of the rangefinder. Without accuracy, you won't have the exact idea of how far away certain targets on the course are. This can be anything from the pin to water hazards to green to bunkers to obstructions such as trees. To those of you who are not golfers, this might not seem like too much of an issue, but any experienced golfer will understand why knowing the range is important.
Considering we have the time, we may as well explain it to you. We're not going to insult your intelligence by going over the rules of golf, but we all know the fewer strokes the better. We also know that humans can be a little arrogant in overestimating their ability to judge distance, which in golf could prove to be a bit of a hindrance. This is because your eyes aren't equipped with Terminator-like scales that give you the exact measurements of the fairway, and what you think is 100 yards could be anywhere between 50 and 200.
Your club choice is directly affected by this judgment, and if you're not certain how far away targets are, you could end up picking the wrong club altogether. The wrong club means you won't make the distance, or even overshoot it, which adds more strokes to your game. It can also help you determine whether or not you can clear certain hazards such as bunkers or water.
Experienced golfers do have better judgment for distance, but even though this is a fine-honed skill, it still doesn't hurt to invest in a rangefinder with excellent accuracy.
Brand - We've looked at a lot of different rangefinder reviews from a lot of different brands and the ones we've selected have truly stood out as the very best brands in the industry. If you've done your research on rangefinders, you'll already be pretty well acquainted with the top brands, and you might have even selected a favorite that you have your eye on.
If you go to any course across the country, you're bound to find at least a couple of players using a  rangefinder by one of these brands, they all offer similar benefits, and so once you reach a certain price - because at some point you're eventually paying extra for the name of the side of the rangefinder - the differences in what you get will be negligible.
You might also have had a rangefinder before, and you believe its time for a change. Either you've had a good experience with your current rangefinder and will stick to the brand you currently use, or you're intrigued to try out something different.

Features of the Laser Range Finder
With all rangefinders, you're going to find several key features which are essential in making it a useful product that you can use during every game of golf, at every hole, and at every opportunity. If you find a rangefinder that doesn't have these features - and more, because that's always useful - then steer far clear.
Laser Range Durability - As high-tech as the laser rangefinder might seem, you do have to recognize that the laser range will deteriorate over time. Thankfully, this will take a while and as long as you check with the manufacturer upon purchase, you'll be able to prepare for when this does happen. While they won't be able to give you a specific date and time, they can give you a general idea, so keep this in mind, and be sure to take action if you realize your laser range isn't as strong as it once was. The best golf rangefinders will have a longer lifespan than budget ones, which means you may spend less in the long run.
Distance - Golf rangefinders will offer distance measuring in either yards or meters, whichever you are more comfortable working with, and the longer the distance, the more beneficial it is for you. Rangefinders will offer a distance of at least 400 yards, and the better, more expensive models will provide as much as 1000 yards, although this is rare and will only be found in the top of the line products. Typically, though, the distance range will be somewhere between 400 and 600 yards as standard.
You might not think that you need a rangefinder with more than this, but that isn't the case. Even if you never plan on being on a course where you'll have a 1000 yard hole (mainly because there are very few that exist), it's still useful to have a broad of a range as possible so you can always be sure to get the most accurate readings when taking a measurement.
Size & Weight - The great thing about golf rangefinders is how lightweight and portable they are. They are small enough to fit in your pocket or in your golf bag, which makes them convenient to pick out if and when you need them. If you're carrying around a large golf bag for 18 holes, the last thing you want is extra weight. Luckily, the size and weight of rangefinders won't be a problem. In fact, you might not even notice you're carrying it.
Golf Range Finder FAQ
Q: What is a Golf rangefinder?
A: In golf, a rangefinder is used to measure the distance between the golfer and their target. This target can be the pin, hazards or as far as the laser can reach. It is invaluable in golf as it provides exact, reliable data as opposed to mere guesswork with distances markers.
Q: How does a golf rangefinder work?
A: Golf rangefinders use a laser to measure the distance ahead of you. The golfer selects a target that they want to measure the distance between such as the pin flag or a tree, and the rangefinder will do the rest, measuring how many times the laser beam hits the selected target and comes back to you. This provides a distance reading in whatever measurement you have set up.
Q: What other applications can laser rangefinders be used for?
A: It's not just a quick round of golf where rangefinders are useful. The laser precision technology in commercial products also makes them incredibly useful in hunting activities by measuring the distance between the hunter and target and being able to pass over obstructions such as trees and bushes.
In addition to hunting, laser rangefinders are also used in the military recon missions and engineering. They have also been made use of prominently in forestry, 3D modeling, competitive archery, and they do share some similarities with laser measuring tools, which are used in construction and DIY.
Sources: