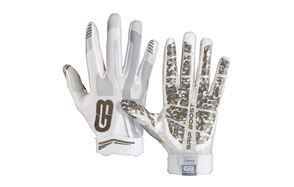 Grip Boost Stealth Pro Elite Football Gloves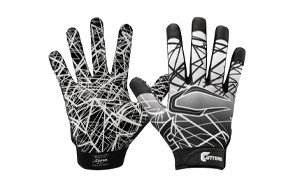 Cutters Game Day Football Gloves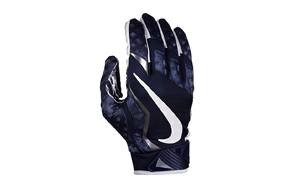 Nike Vapor Jet 4 Football Gloves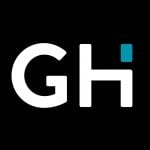 Designed to improve your performance and upgrade your level of play, football gloves are a quintessential piece of your full kit and make more of an impact than most people understand. You need protection while still having a hyper-reflexive material to aid in movements, not inhibit them. You need padding to withstand the shock of the catch, and traction pads to slow the ball's momentum and keep it in your palms. That's what we looked at when we chose the ten best football gloves available for purchase. We've done the homework, all you need to do is make a selection, and elevate your game.
The Best Football Glove
Football Glove Buying Guide
How smart you play the game matters just as how hard you train, and the right gear can make a world of difference. We've shown you the best football gloves, the primary aspects that make them stand out from the rest, but now it's time to explain our choices and discuss what you need to be on the lookout for. From grip to fit and everything in between, this is what you need to know.

How We Chose Our Selection Of Football Gloves
Reviews – User reviews help us weed out the low-quality, bottom-tier football gloves that just don't live up to the Gear Hungry standard that we set for ourselves. Reviews help us determine our shortlist of products that we purchase and test, like a preliminary stage.
Brand – In any sport, brand is going to matter. It won't carry you to a touchdown, but it's definitely going to help. You can't exactly make it to the end zone if you can't land a pass in the first place, and some brands are just better for those catches.
Price – Price will always dictate purchase, which is why we've done our research and kept to certain price criteria in mind. You don't have to pay an arm and a leg for quality grips and excellent fits, but you also have to factor in business. If they're not charging enough, they're not making a high-quality product. You get what you pay for.
Types Of Football Gloves
Lineman – Linebacker gloves are designed for multiple use on both defense and offense plays. They focus on breathability to keep your grip during passes and travel, and allow for hyperextension of your fingers during specific moments where you need to catch a hard pass
Receiver – Receiver gloves are built with dynamic grips that are designed to catch the winning pass. When you catch a pass, the distance and velocity creates friction, which these gloves help to slow down. Without these, the ball would hit your hands and slightly slow down, but you'd be way more likely to fumble.

Features To Look For In Football Gloves
Grip – Grip is separate from the main material of your gloves. You'll notice traction padding on most American football gloves, which are commonly referred to as sticky football gloves because they help you with your dexterity and ability to catch and hold the ball. Your skill will determine if you're in the right place at the right time to catch the ball, but the grip on your gloves will greatly aid you in actually landing the pass instead of fumbling.
Breathability – Nobody wants to be dripping in sweat when they pull their hands out of their gloves. Even if you have the perfect fit, it's still going to be close to your skin and cause a bit of sweating. That's where the associated materials come into play: breathable, lightweight fabrics not only keep things comfortable but promote better handling during passes, catches and rushing towards the end zone.
Size–You should know what your glove size is prior to engaging in the purchase process, but if you don't, look for a flex fit or adjustable straps around the wrist. Fit is important, so a little bit of wiggle room is okay, but you don't want to be swimming in your glove and just assume that it's better. Too big and you're going to lose all grip, too tight and you're going to lose circulation, which will in turn minimize your reaction time and handling speed.
Padding – Padding will either inhibit or allow mobility, depending on your specific needs. More padding means you won't feel the impact of the ball quite as much, and you'll be insulated against the cold for playing on freezing days, but might slightly affect your reaction time. More padding requires a stronger squeeze of your hand to retract those muscles.

Style – There are two main styles available, as we discussed earlier, but it also comes down to actual aesthetics and how it coincides with your regular football gear. If this is backyard football with a couple of mates, the aesthetics aren't going to matter quite so much. Style can sometimes dictate where the hand grips are, how thin the finger caps are, and other features that should be stationary and built on quality. This is one major area we looked to user reviews for.