Best Football Gloves In 2021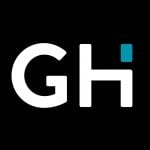 This product guide was written by GearHungry Staff
Support us! GearHungry may earn a small commission from affiliate links in this article.
Learn more
Designed to improve your performance and upgrade your level of play, football gloves are a quintessential piece of your full kit and make more of an impact than most people understand. You need protection while still having a hyper-reflexive material to aid in movements, not inhibit them. You need padding to withstand the shock of the catch, and traction pads to slow the ball's momentum and keep it in your palms. That's what we looked at when we chose the ten best football gloves available for purchase. We've done the homework, all you need to do is make a selection, and elevate your game.
The Best Football Glove
Grip Boost Stealth Pro Elite Football Gloves




Looking for receiver gloves that just work better? Grip Boost has figured out the formula for success, and aren't asking much for it. Stealth Pro Elite Football Gloves give you the opportunity to expand your play time by keeping a sturdy grip even in inclement weather. There's a fair level of adjustability, which doesn't make for the most dynamic range of movement, but it will keep these nice and tight on your hands to prevent slippage. Tacky grip gives better friction during a catch, and positions you for better tosses as well. Grip Boost has found the perfect way to give a form fit while keeping the entire glove breathable from your wrist to your fingertips, so you won't have to worry about sweat buildup. Make sure you also check our guide to the best lacrosse gloves.
Key Features:
Balanced tacky grip improves catch performance
Ventilated for maximum breathability and minimum sweat retention
Medium range of adjustability
All-weather design allows you to use it any time, in any condition
Battle Ultra-Stick Receiver Football Gloves

When you enjoy something, you want to enjoy it to the maximum legal limit, and Battle loves providing the ultimate grip. They've pushed the envelope as far as it can go by providing superior grip and traction on their ultra-stick receiver gloves, guaranteeing fantastic durability and protection against defective issues. Battle Ultra-Stick Receiver gloves meet all NFHS, NCAA and NOCSAE standards, giving you a blanket of protection while also giving you the best odds at preventing a fumble. With their PerfectFit proprietary material and ventilation holes in the fingers, you'll be able to enjoy these from dawn 'til dusk without buildup up sweat or odor on the inside. With a tight-fitting wrist and flexible fit for your fingers, you can stay hyper-vigilant and reactive by knowing that the best grip in the game is resting on your palms. Our handy guide to the best baseball gloves features more great products like this. 
Key Features:
Maximum legal stick limit on the palm grips
Finger ventilation keeps things cool during use
PerfectFit material designed for comfort during extended use
Meets all NFHS, NCAA and NOCSAE standards
Seibertron Pro Elite Ultra-Stick Receiver Football Gloves

All-out dominance of the game is what we're all going for, but how are you gonna get there? One way is to put your faith in Seibertron and slip into one of the most grip-centric gloves on the market. Traction padding covers your bottom three fingers, spilling into the center of your palm. When the ball travels down this grip, it's going to stop dead in its tracks. Toy with the adjustable wrist strap to get a comfortable, non-compressing fit, and slip your fingers into the flexible fabric blend of the finger holes. Seibertron prices these in a very narrow margin, allowing children and adults to grab a pair of Pro Elite gloves without a wide fluctuation in price. If you like working out, check out our guide to the best CrossFit gloves.
Key Features:
Center-of-palm grip stops the ball dead in its tracks
Adjustable wrist strap
Flexible material won't slip on your fingers
True-to-fit sizing with a nearly perfect track record
Under Armour Men's F5 Football Gloves


We know Under Armour for their fantastic selection of shoes and workout attire, and their attention to excellence has carried over into football. The F5 gloves are designed for men, with over twenty unique styles to choose from. Under Armour is all about keeping cool (and looking good) while working up a sweat, and where are you going to get more of a full-body workout than on the field? Utilize GrabTack palm traction padding to land those passes, while the HeatGear fabric construction keeps the temperature down with an ultra-breathable design. Flexibility is key, and with this contoured fit, the fabric won't slip on your fingers during dynamic and rapid movement. Love this product? Check out our review of the best weightlifting gloves for our top picks.
Key Features:
GrabTack palm rests near legal limits of football gloves
HeatGear fabric maintains temperature and reduces sweat
Extensive flexibility
Meets all NFHS, NCAA and NOCSAE standards
Specification:
Brand

Under Armour

Model

1271183

Weight

12.8 ounces
Nike Vapor Jet 4 Football Gloves

Nike has a chokehold on the other end of the market, and they've done something great with syntenic materials. This keeps costs cheap, but it also provides a longer lifespan on Nike Vapor Jet 4 Football Gloves than their leading competitor, averaging about four to six years of extreme use. That's partially due to the mesh knuckle construction, which provides better finger flexing and less wear-and-tear on your gloves. You're granted a better range of mobility, due in part by the wide wrist strap that lets you tighten these gloves until they're a perfect fit. Ventilation is usually a problem with synthetic materials, but Nike took that into consideration, creating dynamic motion-activated ventilation pockets all over these gloves. The more you use them the more actively you're ventilating them. Be sure to also check out our list of the best cycling gloves for more great items like this.
Key Features:
Fully synthetic construction
Highly adjustable wrist closure for a wide range of motion
Mesh knuckles provide freer finger flexing
Ventilated in key areas to prevent excess sweating
Specification:
Brand

Nike

Model

GF0491-447

Weight

4 ounces
Under Armour F6 Football Gloves




Under Armour strikes again with an addition to their F Football Glove lineup, introducing a more cost-effective and durable option than its predecessor. Built out of silicon and polyester, these football gloves come with a flexible fit that makes full use of every contact point in your hands. GrabTack grip helps you slow the momentum of the ball and increases your chances of sustaining that catch, while the HeatGear design ensures a cool, ventilated interior during your entire game. No more sweaty palms or having your gloves stick to your hands. Even with their improved grip, Under Armour's F6 still meets all necessary requirements for NFHS, NCAA and NOCSAE, so you can play with confidence in knowing that you have the best grip in the game, and it's all certified. Don't forget to also check our guide to the best running gloves.
Key Features:
HeatGear fabric design maintains a cool interior temperature
Meets all NFHS, NCAA and NOCSAE standards
Blend of silicon and polyester for improved dexterity
GrabTack technology by Under Armour
Specification:
Brand

Under Armour

Model

1304694

Weight

1 pounds
EliteTek E-17 Football Gloves




Whether you're grabbing a pair for your young one, or you need a new set, EliteTek's E-17 comes in a variety of sizes to accommodate every age range. Choose your size, and slip into an inexpensive pair of hard-hitting football gloves. EliteTek is NOCSAE certified with their GripTech palm technology, providing a better way to stick the catch. With an addition of a Velcro strap, these gloves are adjustable mid-game, and ventilated as can be with a solid mesh construction. That means faster finger flexing, cooler temperatures, and relatively no sweat when it comes time to pull them off. If they're not your favorite football gloves of all time, don't worry: EliteTek has a 100% money-back guarantee, no questions asked. You may also like to check our guide to the best kids boxing gloves.
Key Features:
GripTech palm technology provides excellent hold during a catch
Velcro strap provides easy adjustments, even mid-game
Breathable mesh construction keeps everything ventilated
100% money-back guarantee
Specification:
Brand

EliteTek

Weight

3 ounces
Adidas Men's Freak 3.0 Football Gloves


Last on our list is Freak 3.0 Football Glove, another take from Adidas, and it comes with as many features as they were able to pack into a pair of football gloves. They didn't offer much in terms of ventilation here, but you do get extra cushioning on your fingers and the top of your palm, as well as "Ironskin" caps on some of the fingers, which aid in stability while making and catching a pass. Their wrist support feature not only cushions your joints but also extends slightly past the wrist to offer a more controlled, steady feeling. Use your GripTack palms to catch whatever comes your way, and become the champion of the gridiron.
Key Features:
Adidas GripTack palm for balanced grip and performance
Durable hard ends on specific fingers prevents slippage
Wrist support extends beyond the cuff
Comfortable pads improve cushioning
Specification:
Brand

adidas

Model

AF0802

Weight

12.8 ounces
Cutters Game Day Football Gloves

Next up, we have one of the most versatile receiver gloves on the market. Made by Cutter Sports – a company that is purely focused on making football gloves – they're made with a speed-grip silicone palm, a lightweight back of the hand, and a velcro closure. They're not the most durable gloves on the market but it's hard to find a pair of receiver gloves with better grip. With the Cutters Game Day Football Glove, you'll be able to catch balls out of the air like a frog catches flies with its tongue.
Key Features:
Speed-grip silicone palm 
Lightweight back of hand 
Velcro closure 
Machine washable and dryable 
Available in two colors 
Specification:
Brand

Cutters Sports

Model

S150-01-11

Weight

1.76 ounces
Under Armour Mens F7 Football Gloves

We've already featured the Under Armour F5 and F6 gloves, so we think it's only right to tell you about the Under Armour F7 Gloves. Used by football players nationwide, these gloves have a textured TurfGear back of hand, which is ultra-durable and lets plenty of airflow into the gloves. The UA GlueGrip is super sticky and stays that way for longer than other options on the market. It's also worth mentioning that they meet NFHS/NCAA/SFIA standards. 
Key Features:
TurfGear back of hand
UA GlueGrip
3D print overlays 
Meet NFHS/NCAA/SFIA standards
Specification:
Brand

Under Armour

Model

F7

Weight

3.53 ounces
Football Glove Buying Guide
How smart you play the game matters just as how hard you train, and the right gear can make a world of difference. We've shown you the best football gloves, the primary aspects that make them stand out from the rest, but now it's time to explain our choices and discuss what you need to be on the lookout for. From grip to fit and everything in between, this is what you need to know.

How We Chose Our Selection Of Football Gloves
Reviews – User reviews help us weed out the low-quality, bottom-tier football gloves that just don't live up to the Gear Hungry standard that we set for ourselves. Reviews help us determine our shortlist of products that we purchase and test, like a preliminary stage.
Brand – In any sport, brand is going to matter. It won't carry you to a touchdown, but it's definitely going to help. You can't exactly make it to the end zone if you can't land a pass in the first place, and some brands are just better for those catches.
Price – Price will always dictate purchase, which is why we've done our research and kept to certain price criteria in mind. You don't have to pay an arm and a leg for quality grips and excellent fits, but you also have to factor in business. If they're not charging enough, they're not making a high-quality product. You get what you pay for.
Types Of Football Gloves
Lineman – Linebacker gloves are designed for multiple use on both defense and offense plays. They focus on breathability to keep your grip during passes and travel, and allow for hyperextension of your fingers during specific moments where you need to catch a hard pass
Receiver – Receiver gloves are built with dynamic grips that are designed to catch the winning pass. When you catch a pass, the distance and velocity creates friction, which these gloves help to slow down. Without these, the ball would hit your hands and slightly slow down, but you'd be way more likely to fumble.

Features To Look For In Football Gloves
Grip – Grip is separate from the main material of your gloves. You'll notice traction padding on most American football gloves, which are commonly referred to as sticky football gloves because they help you with your dexterity and ability to catch and hold the ball. Your skill will determine if you're in the right place at the right time to catch the ball, but the grip on your gloves will greatly aid you in actually landing the pass instead of fumbling.
Breathability – Nobody wants to be dripping in sweat when they pull their hands out of their gloves. Even if you have the perfect fit, it's still going to be close to your skin and cause a bit of sweating. That's where the associated materials come into play: breathable, lightweight fabrics not only keep things comfortable but promote better handling during passes, catches and rushing towards the end zone.
Size–You should know what your glove size is prior to engaging in the purchase process, but if you don't, look for a flex fit or adjustable straps around the wrist. Fit is important, so a little bit of wiggle room is okay, but you don't want to be swimming in your glove and just assume that it's better. Too big and you're going to lose all grip, too tight and you're going to lose circulation, which will in turn minimize your reaction time and handling speed.
Padding – Padding will either inhibit or allow mobility, depending on your specific needs. More padding means you won't feel the impact of the ball quite as much, and you'll be insulated against the cold for playing on freezing days, but might slightly affect your reaction time. More padding requires a stronger squeeze of your hand to retract those muscles.

Style – There are two main styles available, as we discussed earlier, but it also comes down to actual aesthetics and how it coincides with your regular football gear. If this is backyard football with a couple of mates, the aesthetics aren't going to matter quite so much. Style can sometimes dictate where the hand grips are, how thin the finger caps are, and other features that should be stationary and built on quality. This is one major area we looked to user reviews for.
The best!
Gear, gadgets & stuff for men
Straight to your inbox