Best Lacrosse Gloves In 2022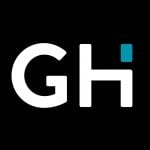 This product guide was written by GearHungry Staff
GearHungry Staff
GearHungry Staff posts are a compilation of work by various members of our editorial team. We update old articles regularly to provide you the most current information. You can learn more about our staff
here
.
GearHungry may earn a small commission from affiliate links in this article.
Learn more
Lacrosse might not be the most popular sport on the planet, but we Americans sure love it. Holding a ball in a net and running toward a goal post never gets old, and you'll be surprised to find that more people constantly engage in the sport.
Every sport has its specific type of gear and Lacrosse is not different. One essential tool required to play lacrosse is the glove. As it is with every other glove-dependent sport, gloves help lacrosse players with functions such as protection, grip, and mobility. This is why we have come up with a list of the best lacrosse gloves you can find on the market.
Professional manufacturers design these units, and they have their unique features for sure.
The Best Lacrosse Glove
Brine King Superlight 2 Lacrosse Glove

Thickness is just about the most essential factor that you could ever require in a pair of lacrosse gloves, and that is precisely what you will get here. Merely looking at it will show its incredible build and stable structure. However, that's not all. Apart from being incredibly thick, the Superlight 2 gloves come with TruVents, which will help to boost the ventilation that you get on your backhand. Essentially, these vents help with evaporating sweat, thereby keeping our hands dry for as long as you have the gloves on. In addition to that, the vents help secure the entrance of air into the gloves, so your hands continue to feel fresh while you play.
Heat leads to sweat, and sweat makes you uncomfortable. These gloves, however, help take care of all that with the introduction of vents. Get it? Moving on, we have the Textured Nash palm, which improves the general feeling of the stick you're holding and provides added control. All of this is rounded up by the Floating Cuff around the wrist, which provides a protective advantage while you're in a heated face-off with your opponent. It also helps with scooping the ball; a popular lacrosse move. Be sure to combine this with a cool lacrosse sticks from our list.
Key Features:
TruVents for ventilation
Textured Nash palm
Floating Cuff
Specification:
Brand

Brine

Model

LGLKSL2S BK 12-P

Weight

15.2 ounces
It improves your control of the stick
It also protects you in the event of a face-off
It's only available in two color variants
Epoch Lacrosse iD High Performance Lacrosse Gloves




Epoch is a brand that needs no recognition, so there's no point in boring you with what they do or how long they've been in operation. However, with the iD lacrosse gloves, it seems the company has put its best foot forward. Filled with numerous features and a build that looks really neat, the only issue that you might have with these gloves will be their cost.
The iD gloves come with Tri-Layer Dual-Density Foam Stack, and as the manufacturers have touted, communicates their commitment to optimal protection. The stack layers up foam in order of density, leaving the softer foam on the bottom layer and a polyethylene foam at the top. With this, you can rest assured that your hands will be protected upon impact. Epoch Lacrosse iD High Performance Lacrosse Gloves also have an extended cuff, which allows the protective portion of the gloves to stay out of the way whenever you flex your wrist. It helps to optimize both comfort and range of motion. Throw that with the standard vented and reinforced palm, and you'll see that these gloves give you bang for your buck. Be sure to also check out our list of the best baseball gloves for more great items like this. 
Key Features:
Vented palm
Tri-Layer Dual-Density Foam Stack
Extended cuff
Specification:
Brand

Epoch Lacrosse

Weight

3 pounds
The gloves are sturdy and very comfortable
The range of motion is clearly an added advantage
They could be a little short, depending on how large your hands are
They could also feel a bit tight
STX Lacrosse Cell 3 Gloves

At first glance, you'll find that the Cell 3 gloves have a striking resemblance to the previous entry on this list. However, beyond a few basic similarities, the gulf between these two options go beyond just the difference in manufacturers.
The Cell 3 is the latest in the "Cell" brand of lacrosse gloves manufactured by STX, and as far as features go, this option doesn't disappoint at all. To start with, this Cell 3 gloves come with the same Dual-Density Foam Stack in the Epoch Lacrosse iD. Its strategic placement of soft and polyethylene foam provides protection to your hand upon impact with an opposing player; something that al lacrosse players definitely want. In addition to that, these gloves also come with a Stretch-Thumb, which adjusts to the shape of your thumb and makes for smooth rotation and excellent flexibility. You'll love the durable vents on the palm, which keep your hands drier and cooler by enhancing the flow of air. Our handy guide to the best crossfit gloves features more great products like this. 
Key Features:
Dual-Density Foam Stack
Stretch-Thumb
Durable palm vents
The gloves place a lot of emphasis on comfort and safety
With these, you get improved thumb flexibility
These gloves could prove to be a little tight
STX Lacrosse Surgeon 500 Gloves With Climate Control

The Surgeon gloves from STX feature the same bulky build that we have a come to know from the manufacturers. Apart from the moderate visual appeal and enough attention to detail with its stitching, you'll find that there's a lot you can get from these gloves. One of the most significant features of these gloves is their construction. A seamless design on the palm provides an incredible feel of the stick, and you will also love the Carbon fiber-reinforced thumb, which provides protection to your thumb by inserting along with compression pads.
However, it is also important to point out that the stitching on the pinky finger is a little less durable than what you get with other fingers. The Surgeon gloves come with an Ax suede palm design, which contributes to their durability. In addition to that, you also get an ISO thumb technology. The technology, which was designed by the company, which provides 360-degree thumb protection. Love this product? Check out our review of the best weightlifting gloves for our top picks. 
Key Features:
ISO thumb technology
Ax suede palm design
Carbon fiber-reinforced thumb
Specification:
Brand

STX

Model

GE SR5F 02 BK/XX
360-degree thumb rotation
Thumb protection, which helps especially when you get slashed
Less durable stitching on the pinky finger
Maverik M4 Lacrosse Gloves




The construction of Maverik M4 Lacrosse Gloves is one of its most standout features. It comes with a classic fit, but it throws in some volume at the fingers and back-hand area. In addition to that, there is a SHARKGEL padding mechanism in the thumb that boosts mobility and dexterity. The Maverik gloves come with 37.5 Technology liners, which create much quicker sweat evaporation. So if you're the type of player who is prone to excessive hand sweating, you can rest assured that this is one pair of gloves that you will surely love to have.
Moving on, these gloves also provide you with FLOWCOOL venting technology at the back, which boosts the flow of air and makes for much quicker air dispersion. That's not all. You'll also find the Ax suede palm design and INHALER mesh materials that provide insane comfort and an enhanced feel of the stick. Find more great products like this by checking out our guide to the best running gloves.
Key Features:
FLOWCOOL venting technology
INHALER mesh material
SHARKGEL padding mechanism
Specification:
Brand

Lacrosse Unlimited

Weight

2 pounds
Enhanced mobility and dexterity
The gloves also improve the comfort and movement of the thumb
The Velcro enclosure on the wrists is a tad flimsy
STX Lacrosse Stallion 50 Gloves




A lot of lacrosse gloves get complimented for how beautiful they look. Yes, we know that. However, when it comes to design ingenuity, there's something about this product that makes you just want to keep staring at it. It's not over the edge, and it definitely doesn't match 20 colors like some other options (none on this list though. Although, we've definitely seen some immense color combos). Still, its minimalist design surely pays off.
Sadly, when it comes to features, STX Lacrosse Stallion 50 Gloves don't pack much punch. We believe one reason why that is so is because the gloves are only intended for beginner players. Its features have been limited to that level and its requirements. The gussets and palms are ventilated, providing a breathable feeling and additional grip of the stick. The lightweight construction- which is possible due to a polyester shell- also means that you won't feel weighed down when you put the gloves on. Don't forget to also check our guide to the best cycling gloves.
Key Features:
Ventilated palms and gussets
Polyester shell palm
Lightweight construction
It provides maximum breathability
A lightweight construction also makes it easy to carry around
They're only intended for beginners
Lacrosse Glove Buying Guide
How We Chose Our Selection Of Lacrosse Gloves
Reviews - Lacrosse is a sport that has quite a lot of experts. So, to get an excellent guideline to our product selections, we knew that we needed to consult these people to understand what they were looking for in a pair of lacrosse gloves.
In addition to that, we looked at players at various positions and what they required in the best lacrosse gloves as well. This way, we could get a holistic view and create the perfect list. It wasn't easy, as a lot of people have their individual preferences. We wanted to be fair and thorough in our guide and we feel we got the job done.

Price - Prices vary a great deal when it comes to lacrosse gloves. You can get a pair for as low as $25, and some options go into the hundreds of dollars. To create the perfect guide, we  had to offer a little bit of a balance between the more expensive options and the cost-effective ones.
However, we also ensured to consider the prices of the products and whether their features justified them as well.
No one would like to spend much more on a pair of lacrosse gloves that cease to work after a few uses, so we made sure to include a flexible price range.
Brand - Manufacturers of lacrosse gloves also vary, and we chose to incorporate a mix of the more experienced manufacturers and the "newbies."
Features To Look For In Lacrosse Gloves
Protection - When it comes to lacrosse gloves, it is very important that you get adequate protection for your hand. However, the thumb and wrist are the areas where protection is most required. This is because these are the parts of the hand that are most prone to injury
Almost every model of lacrosse gloves will come with thick padding along the back of the when and the fingers. However, you need to ensure that the palms are unpadded. This will help you to control the stick even more efficiently. A lot of models also come with wrist guards, which are versatile as they protect the wrist and still enhance mobility.

Breathability - Breathability is a critical feature because in most cases, lacrosse players have to make a trade-off between this and protection.
To provide adequate levels of protection, lacrosse gloves usually come with thick padding. However, the problem with thick padding is that it keeps the hands enclosed, and they make you sweat.
This problem is especially damaging for people who have sweaty palms.
However, these lacrosse gloves are made of breathable materials. This way, the gloves keep your hands dry and comfortable, and you are also able to hold the lacrosse stick much better.
Grip - There's not much to say here. Just as it is with sports like golf and lawn tennis, lacrosse is a game that is played with a stick. If you are unable to grip this stick properly, you won't be able to play the game at optimal levels.
Breathability helps to mitigate this, and it also allows you to wear the gloves for much longer.
So, your idea lacrosse glove needs to allow you to hold the stick properly, while still enhancing your comfort and the security of your hands.
Size - You also need to ensure that the size of your ideal lacrosse gloves is just right for you. Sizes usually vary depending on factors such as skill level and the size of the player's hands, so it's not like there's a one-size-fits-all option when it comes to these gloves. So, make sure that you don't end up spending your cash on an e-commerce site for something that doesn't size you.

For boys'' and men's gloves, the sizing options available are usually small, medium, and large. These sizes generally vary by manufacturers, so what passes as "small" for a manufacturer might be "medium" for another.
Fastening - The option of fastening is also pretty important.  Gloves that can easily be fastened will help provide a snug fit, and they will also improve your grip on the stick.
Also, you have to make sure that the Velcro fastening mechanism on the gloves is strong enough. Some Velcro fasteners tend to lose their form after a few applications, and changing Velcro fasteners will cost you extra cash.
Sign Up Now
GET THE VERY BEST OF GEARHUNGRY STRAIGHT TO YOUR INBOX