Best Kickboxing Gloves In 2022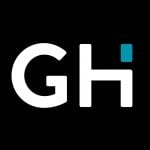 This product guide was written by GearHungry Staff
Last Updated
January 16, 2019
GearHungry Staff
GearHungry Staff posts are a compilation of work by various members of our editorial team. We update old articles regularly to provide you the most current information. You can learn more about our staff
here
.
GearHungry may earn a small commission from affiliate links in this article.
Learn more
If you're a lover of kickboxing or any other boxing activity, you will agree when we say that the purchasing the best kickboxing gloves is one huge investment you can't afford to get wrong. These gloves demand not only your money but also a lot of time to analyze the many features and benefits offered from different brands in the market. For every task, there are different gloves available; there are heavier gloves and lighter ones, gloves designed for bag work and those meant for sparring. No matter the type of glove you need, you must be on the lookout for the very best, to avoid unnecessary injuries during training. Below, we provide five recommended kickboxing gloves that increase both your speed and skill, while offering your hands the maximum protection they require.
The Best Kickboxing Glove
Sanabul Essential Gel Kickboxing Training Gloves
The first kickboxing glove to be selected and reviewed is one of the very best models from Sanabul, the Sanabul Essential Gel Kickboxing Training Gloves. Since their inception, Sanabul promised to provide all customers with nothing but excellent value for their money, which resulted in the production of above-average performing sports gear and apparel. All their products are highly functional but considerably affordable for everyone's budget. Your search for the perfect kickboxing glove is finally over! These pair of kickboxing gloves are one of the many products produced by the Sanabul brand. Even with your tight budget, the Sanabul Essential Gel training gloves are here to take care of your hands while you train.
The first element you can identify about the Sanabul training glove is the material used for its construction. Even from a mile away, the durability and originality of the leather can be recognized by professionals, as this is one of the many reasons why this special glove is always running out of stock in stores. If you're a lover of leather gear, you will love these training gloves from Sanabul. To help keep all athletes adequately protected from hand injuries as they train, the Sanabul, just as its name suggests, features a gel impact protection foam. The overall design of these gloves is undertaken such that, the longitudinal arch design conforms to the natural curves and contours of your hands. This design element helps users achieve proper fist closure, whenever they strike.
Wearing gloves must as easy as removing them, to make the experience more enjoyable. Sanabul understands this much and as such, have designed these kickboxing gloves with a standard Velcro wrist strap. The strap allows you to wear or take off your gear at any point in time, while the mesh material of your glove's palms helps keep your palms well ventilated during your training sessions, and also to prevent your hands from feeling excessively warm when you strike.
Despite its many useful features, some users have had bad experiences with the Sanabul essential gel gloves. Some users advise against it being used for sparring, as they design and types of materials aren't sturdy enough to accommodate such pressure. There is a durability issue where some users, mostly individuals who are involved in Muay Thai advise against using these gloves for such an activity. 
The Sanabul training gloves, despite their little shortcomings, are an excellent option for all kinds of people, especially beginners with low budgets. It can be used for very light sparring and regular training sessions, provided either activity is done in a controlled setting under supervision. Enjoy extreme comfort and massive protection from the elements while you perfect your strikes and punches with the Sanabul Essential gel training gloves. It can be a gift for any beginning kickboxer, any intermediate or professional for their practice and even for yourself as a late New Year's present. For more great products like this check out our guide to the best boxing gloves.
Key Features:
Durable leather construction
Gel impact protection foam
Longitudinal arch design
Standard velcro wrist strap
Suitable for almost anyone
Breathable gel padding for shock absorption
Best for kickboxing
Not for those who do much sparring
Not Durable enough
Bulky design
Sanabul PAW v.2 Handwrap Kickboxing Gloves
Even though the purchase of a pair of kickboxing gloves is seen as a massive monetary investment, it is also supposed to be an investment made, dependent on your requirements and needs. For this reason, we introduce yet another member of the Sanabul family, the Sanabul PAW V2 Hand Wrap Gloves. The Paw v2 is an extremely versatile training glove that works well for various activities such as boxing, circuit training, MMA, and cross-training. Your activity preference is of no importance, as compared to the high-quality functioning and stability of the Paw v2 gloves. Once you get to experience the fantastic benefits offered by these kickboxing gloves for men, you will never go back to your old boxing gloves again! 
Some of the features possessed by the Paw v2 are found in all Sanabul models as a form of a trademark to the company name. The primary feature of the Paw v2 is the use of the Santec padding, a heavy gel padding that prevents injury on your hands. Your hands are kept safe at all times thanks to the optimal knuckle protection provided by the gel padding. Secondly, the highly sweat-free neoprene material is used in the construction of these gloves. Neoprene is used by many companies for their gear, especially swimsuits, mainly because of its ability to evaporate moisture, dry rapidly and also provide comfort to all users. The rapid rate of evaporation eliminates the onset of moisture build-up, which may cause your Paw gloves to deteriorate.
There are other features included in the design of these gloves, some of which include its double, extra-long, elastic wrist strap that promises to offer users with superior wrist protection. The ability of Sanabul to create a glove different from all others in the market is what has helped the brand stay at the peak. If you're about getting to the end of your workout, you can use this wrap to assist you grip pull up bars and other heavyweight items. 
No two hands are the same. This means that it isn't the entire world that will experience these gloves you wear two by 3. Some user reviews mention that; the padding has been provided in excess. This excess provision makes the frame of these gloves, and the use extremely easy. Just like its counterpart reviewed earlier, these gloves cannot be used for rigorous activities such as sparring, and the level of durability cannot be perceived from an instant look. The negative feedback from users doesn't disturb Sanabul. They are a brand that sees each form of feedback as a new way to improve themselves. They accept criticism gracefully and create innovative solutions to current problems based on these criticisms.
Apart from kickboxing, the Sanabul Paw v2 is also suitable for other activities such as MMA, Kali, Krav maga and eskrima. It is the perfect cross-training glove for many fitness programs, and it also works well as a hand wrap, a feature used by many traditional boxing gloves. If you're a coach or a technical trainer, we bring these gloves to you highly recommended by countless professionals found around the world. If you love going to the gym and weightlifting, check out our selection of the best weightlifting gloves to help you avoid any injuries.
Key Features:
Santec Heavy Gel Padding
Neoprene material
Elastic extra-long double wrist strap
Perfect cross training glove
Specification:
Brand

Sanabul

Weight

1 pounds
Suitable for almost anyone
Breathable gel padding for shock absorption
Best for kickboxing
Not for those who do much sparring
Not Durable enough
Bulky design
RDX MMA Kickboxing Gloves
The RDX MMA gloves are merely excellent. Not only does it offer massive protection for your hands during severe straining, but it also feels fantastic to wear, and it fetches thousands of compliments wherever you go. There is no doubt that the style, comfort, and durability offered by the RDX are the main factors driving its large sale around the globe. Wouldn't you love to own a pair of well-designed kickboxing equipment? RDX believes in comfort, no matter the type of boxing you specialize in. They know the importance of stability and support in boxing since the majority of those who manufacture these gloves are lovers of the sport. Together they constantly research the pressing needs of the average boxer and develop innovative technologies that will solve such issues in the form of a product. All products from RDX are scrutinized extensively to identify any bugs or problems before they are made available for sale.
The RDX MMA gloves feature a durable construction which is undertaken with premium leather. This sturdy material is reinforced with stitches to provide long-lasting strength. The RDX is also a multi-layered glove, fused with elements of traditional glove design and present, modern design techniques to create a futuristic unit for the average athlete. To offer users with a snug fit without compromising on support to their wrists, these gloves make use of Velcro in their construction. Also, gel infused padding is used to layer the knuckle region of the RDX gloves, to act as a shock absorber for any potential impact. If you're one who sweats a lot in your palm, you'll love these gloves. They are not only comfortable but are also designed with palm ventilation in mind. Look out for the moisture wicking palm design of the RDX, as it helps keep your hands fresh for longer, increasing your comfort levels every passing second. Padding is also provided in the grip hose, and a feature included helping improve your punching techniques.
Since we continue to rave about the maximum durability offered by the RDX gloves, some users still remain unimpressed. A few reviews lament about the build quality of these gloves, with claims of their units coming apart in various waves. Others also comment on the short lifespan of these kickboxing gloves, wishing they could last longer. That being said, we believe that the RDX does more good than harm, even if it's for a short while. It is recommended for beginning boxers and individuals who don't undertake intensive training sessions.
Overall, we find the RDX MMA gloves one of the best currently in existence, despite its relatively short lifespan. We love its resilient construction, Polymax contoured padding, synthetic micro fabric, and the improved Quick EZ hook and loop closure, as these are great elements working together to provide all users with comfort, support, breathability and excellent grip. It is an affordable and durable unit you will love to train with during your next training session. Our handy guide to the best cycling gloves features more great products like this.
Key Features:
Leather gloves
Gel-infused padding
Moisture-wicking palm
Multi-layered glove
Great looking
Durable
Great grip
Build quality
Fixed sizes
Bulky for grappling
Who said kids could not enjoy a little session of kickboxing? The Glin Kickboxing gloves come as the answer to the prayer of countless parents around the world, desperately in need of a kickboxing glove that doesn't slip of the wrists of their mini boxers. The Glin gloves are just amazing. Built with versatility in mind, these units are ideal not only for kickboxing but also for taekwondo, Muay Thai, grappling and the martial arts. Their construction ensures that the hands of your children are always protected from profound impact and injuries. Users have selected these boxing gloves all over as the best kickboxing gloves for training sessions.
The Glin gloves feature high-quality construction, with materials such as Lycra fabric and premium synthetic PU leather. These materials, together with the EVA lining pads located all over the back of these gloves ensure immense protection of your hands and also work to release shock impact. Wear or take your gloves as you please, with no restrictions and hardships. Experience excellent grip through the cylindrical hold bar of the Glin, and forget about sweaty palms whenever you're training, thanks to the flexible hollow design of these kickboxing gloves.  In addition to the hollow design which encourages proper hand ventilation, the Glin gloves have a highly elastic mesh fabric located between the fingers, and this conforms to the frame of your fingers for a custom fit.
The Glin kickboxing gloves are a favorite among both children and adults, thanks to their vast range of sizes, however, there are few issues some users identify with, regarding the general design and build of these gloves. The first issue many users commented on involved the quality of the Glin's padding. Also, for some users the filling provided in the Glin boxing gloves are not enough; thus, some amount of shock is still felt upon impact. Thankfully, the great features of these gloves greatly outshine its downsides. The versatility, protection, breathability, and grip of these gloves are excellent enough to make it one of the very best kickboxing gear being sold in today's market.
Glin is here to make all your training sessions better, no matter your age or the kind of boxing you prefer. They are gloves that bend and curve according to the natural flow of your hands, and they offer a firm grip while wiping away your sweat. Make training for your kid extremely safe with these kickboxing gloves and watch as they punch, strike and kick, with no winces or scowls of pain. The Glin gloves are a great invention, an affordable choice and a durable design for people of all ages and disciplines. Gear up with Glin! Be sure to also check out our list of the best running gloves for more great items like this.
Key Features:
Premium synthetic PU leather and Lycra Fabric
8mm EVA lining pads
Breathability & Strong Grip
Custom Fit
Adjustable
Comfortable and breathable fit
Wipes away sweat
Low-quality padding
Inadequate padding for bags
Small sizes
Everlast Pro Style MMA Kickboxing Gloves
There are countless reasons why many people love Everlast products. Being in the business for decades, this company is in sync with their customers and can anticipate their needs and wants with ease. It is therefore not surprising that all their products are greatly patronized all around the world. Our final recommendation is the Everlast Pro Style Gloves, another versatile boxing glove that can be used for grappling, MMA, kickboxing and many other disciplines. Everlast doesn't only focus on their quality, but they also ensure that each product appeals to the masses through aesthetics. No matter your color of preference Everlast is here to sort you out!
Everlast creates a balance between style and functionality, placing endless emphasis on both at the same time. The function of their products is fused into the overall design such that both aspects complement each other flawlessly. The Pro Style gloves are incredibly affordable, making them ideal for many beginners who are experimenting with various kinds of gloves. Just like every traditional boxing glove, the Everlast Pro Style features two layers of foam padding for ultimate hand protection, as well as comfort. The ThumbLock, an Everlast patented feature is included in this design to improve the defense for every boxer's hands. Another cool feature possessed by this glove is its ability to conform to the natural curves of your hand. This is one feature that excites many about the Pro Style gloves, together with its hook-and-loop strap for an improved fit of the gear. 
Generally, Everlast boxing gloves are smaller than the average gloves; thus, putting them on may prove to be a chore. Many users who experience this suggest the use of hand wraps, before attempting to fit the gloves, as these wraps will increase the level of protection experienced by your hands. Another problem some users identified was a strong chemical odor from the gloves which can be disturbing, especially during a training session. So, it's fair to say that the protection you receive from Everlast gloves may not be as excellent as other brands. But for a budget-friendly boxing glove, we believe that its pros outweigh the cons immensely, thanks to some of its exciting features. 
If you love being economical or you like to experiment with your boxing gear, the Everlast Pro Style is the best bet for you. With an appealing price, together with its excellent shock resistance, safety, security and color variety, this is one of the best kickboxing gloves you must experience before you find a staple pair of boxing gloves. Consider it when creating your next bucket list, and you will not regret it. These gloves are great for trainers, beginning boxers, men and women. It comes in many sizes and colors to match your personality, workout clothes of gym décor. Make sure you also check our guide to the best CrossFit gloves for more great items like this.
Key Features:
Thumblock technology
Hook-and-loop strap
Hand wraps
Variety of colors
Specification:
Brand

Everlast

Weight

11.7 ounces
Excellent shock absorbency
Truly affordable
Comfortable to wear and remove with quick release
Gloves give off a strong chemical odor
May need hand wraps for a better fit
Protection is not excellent
Kickboxing Gloves Buying Guide
When compiling this list, a number of factors were taken into consideration in order to pick our selection of the best kickboxing gloves. Our buying guide is here to provide more details about them.
How We Chose Our Selection Of The Best Kickboxing Gloves
Brand - The products recommended above in this article are manufactured by recognized brands that are known for their consistent delivery of high-quality products onto the gear market. Brands such as were included in our list because, with them, you are sure about being provided with excellently designed boxing gloves for your required training.
Material - With material being a significant selection criterion for any boxing glove, all products mentioned above are constructed with materials that will last for a long time. Some examples of such materials are vinyl, a lightweight yet thick material, leather or a combination of both for maximum output.
Quality - There is a considerable difference in boxing gloves, with regards to who made them and their production process. When searching, we were sure not to compromise on the quality of a product, regarding wrist and knuckle protection, grip and comfort. All selected boxing gear in the list above feature premium materials with innovative technologies for an excellent wearing experience.
Reviews - User feedback determines the greatness of every product, and it is imperative to consider when curating a list of product recommendations. It is for this reason that numerous user reviews influenced this article. All pros, cons, and specifications of the various boxing gloves were analyzed to provide information with the highest level of accuracy, such that you can make the best decision.
Price - Not all affordable products are low-quality. To prevent our readers from choosing a low-quality knockoff as a way to save money, our list comprises affordable boxing gloves that have unusual features for excellent performance. These gloves have many of the features meant for the traditional glove design, and the necessary elements required for ultimate performance in any boxing glove.
Features To Look For In Kickboxing Gloves
Know Yourself - What do you want from your boxing gloves? How do you fight when training? These questions will guide the kind of boxing glove you opt for, as some actions may require thicker or bulkier gloves for extra protection. Also, your preferences in design and style, together with the way you punch will play a significant role in your final selection.
Glove Design - Usually, boxing gloves with extra padding at the front portion of the mitts are safer to use if you work out with lots of bag work. The design of any selected glove must be robust enough to support your wrist and help minimize your injuries during training. Boxers who perform lots of grappling techniques, those who spar with other fighters or individuals who have sessions with trainers must use boxing gloves that have separated fingers, as these kind make movement easy and more fluid.
Glove weight - The weight of your gloves is critical and will depend on the form of training you frequently undertake. If you love to exercise and box concurrently, you might have to opt for lighter boxing gloves, as they will feel more comfortable for both sessions. With such lightweight gloves, you cannot undertake any heavy work or activities such as sparring, as you may cause hand injuries in the long run.
Glove size - One of the significant problems associated with the purchase of boxing gloves is finding the right size. This is a challenge to many people, especially those who love to make their purchases online. When it comes to training, performance, and protection, the most widely used size is the 16-ounce glove, as they are quite balanced. People with smaller hands may find this size extremely heavy; thus, it is essential that you try to fit any glove you want to purchase, before making a decision.
Glove Padding - There are two forms of padding; the gel and foam. Foam padding is found in many traditional boxing gloves, with the gel infusion being used in modern models of gloves. Both perform their intended function to perfection by absorbing impact and ultimately protecting the wearer. The difference between the foam and gel paddings is simple; gel padding is more expensive yet more durable.
Types of Kickboxing Gloves
Traditional Bag Gloves - Bag gloves offer minimum protection when compared to boxing gloves. Full boxing gloves also possess more protective properties than the traditional bag gloves and thus, many gyms do not encourage their use.
Semi-contact Gloves - Another kind of glove is the semi-contact glove, also referred to as taekwondo or karate gloves. With a design that sits boldly on the boundary between MMA gloves and boxing gloves, semi-contact gloves feature minimal padding that is often constructed with dipped foam.
MMA gloves - Mixed Martial Arts gloves are explicitly developed for purposes similar to boxing gloves. They often have an open palm, no fingers and other features that make grappling easier. MMA gloves are not recommended, however, for Muay Thai training or boxing.
Sources:
Neoprene - Wikipedia
eskrima - Wikipedia
Shock absorber - Wikipedia
Sign Up Now
GET THE VERY BEST OF GEARHUNGRY STRAIGHT TO YOUR INBOX