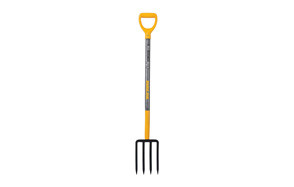 True Temper 2812200 4-Tine Spading Pitchfork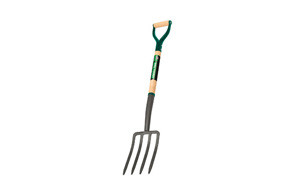 Truper 30293 Tru Tough Pitchfork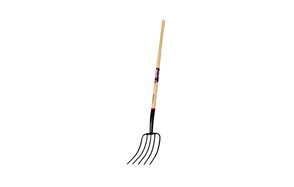 Truper 30314 Tru Pro 54-Inch Pitchfork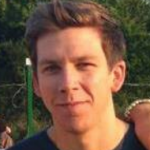 Pitchforks are indispensable tools for both the professional and weekend gardener. With long handles and three or more tines, they're used to lift and pitch loose material, such as leaves, straw, hay, and even compost or manure. But despite being a simple tool, there are many differences between the various models on the market. Some pitchforks are only suitable for lifting and throwing material. Heavier-duty ones can also be used to break-in the ground and loosen the soil. With this in mind, check out the best pitchforks below so that you can find the right one.
The Best Pitchfork
Pitchfork Buying Guide & FAQ
Features To Look For In A Pitchfork
A pitchfork is an essential gardening tool that serves a variety of purposes. That's why it is important to check its features and assess its quality before buying. Here are a few of the most important things to look for:
Materials – Many homeowners think that the best pitchforks are made from hardened steel, but this might not necessarily be true. Sure, a steelhead is your best bet if you need a digging fork, but a manure fork made from polycarbonate could be easier to handle. Also, check the material of the shaft. Wood is the most popular and economical option, but it's also the least resistant. Fiberglass is usually a great replacement, but this material is too flexible for heavier-duty chores. Steel shafts are obviously the most durable, but also the heaviest.
Length – A too short or too long pitchfork might be hard to maneuver, so you should also check this feature before buying. In broad lines, forks with a shaft length between 30 and 50-52 inches are typically a great choice for most users.
Grip – Some of the best pitchforks feature, either soft cushion grips or D-handles, that make it easier to hold and maneuver the tool.
Weight – Last but not least, also consider the weight. As you can imagine, a full steel tool will be heavier than its counterpart made from steel and wood or polycarbonate and wood. While the heavy-duty option might satisfy strong users, a lighter tool could be a better choice for some ladies, elderly, or impaired people.

Different Types Of Pitchforks
Pitchforks come in a wide range of styles. To make sure the tool that caught your eyes is right for you, check out the different types of pitchforks below:
Manure fork – The lightest-duty type of pitchfork is the manure fork. This tool has a wide head and small spaces between the tines, and it is designed to pick up manure, soiled bedding, and other organic materials. Most models have polycarbonate heads and wooden or fiberglass handles; they are lightweight and easy to maneuver.
General-purpose fork – The most versatile type of garden fork, the general-purpose pitchfork can have anywhere between four and 10 or more tines. It's designed to lift and move most kinds of messes, from manure to dead leaves, mulch, and compost. These forks can even be employed for light-duty digging, aerating, and turning, but they are not suitable for breaking in the ground.
Spading/Digging fork – The daddy of them all, the spading fork, is the heaviest-duty type. This kind of fork is usually made entirely from steel, although some manufacturers equip their tools with wooden or fiberglass handles. Most digging forks have four heavy-duty tines designed to break tough ground and clay. The tines are typically too wide apart for cleaning manure, but these forks work wonders for turning compost or lifting heavier material.