Best Pitchforks In 2022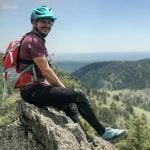 This product guide was written by Mark Wilson
Last Updated
January 29, 2020
Mark Wilson
Mark is a longtime journalist based in Austin, Texas with a background in breaking news reporting and media relations. Outside of the office he spends nearly every waking moment hunting down an adrenaline rush through mountain bike racing, gravel touring, rock climbing, triathlons and trail running. Mark also is a bassoonist who loves learning to play the latest hits for his friends, and will never back down from a karaoke stage. His rest days are spent lounging with his wife and dog, playing chess and cooking fancy meals, but always planning for the next adventure.
GearHungry may earn a small commission from affiliate links in this article.
Learn more
Pitchforks are indispensable tools for both the professional and weekend gardener. With long handles and three or more tines, they're used to lift and pitch loose material, such as leaves, straw, hay, and even compost or manure. But despite being a simple tool, there are many differences between the various models on the market. Some pitchforks are only suitable for lifting and throwing material. Heavier-duty ones can also be used to break-in the ground and loosen the soil. With this in mind, check out the best pitchforks below so that you can find the right one.
The Best Pitchfork
True Temper 2812200 4-Tine Spading Pitchfork
Among the best pitchforks for digging, the True Temper 2812200 stands out. This 4-tine fork designed for spading and digging is extremely versatile, and it might just become your favorite gardening tool. The first thing to keep in mind is that it's shorter than your average pitchfork. With a 30-inch wooden pole, it might be a hassle to handle by taller gardeners. However, the smaller size adds up digging strength.
Indeed, the pitchfork impresses with four diamond-pointed steel tines designed specifically for easy soil penetration. Be it soil preparation in spring or aeration during summer; this dependable tool is up to anything. Besides strength, the shorter pole also delivers more balance and control. Then, for added leverage, we like that it boasts a convenient D-Grip handle. Ready to break even the toughest soil and clay, the True Temper is versatile enough for aerating and turning, and it comes at a price that won't break the bank. You may also be interested in some of the best mattocks from our list, so check them out and pick the right one for your collection.
Key Features:
30-inch length
4 diamond pointed steel tines
Poly D-Grip for leverage and control
USA made
Hardwood handle
Suitable for digging, aerating, turning soil
Specification:
Brand

The AMES Companies, Inc

Model

2812200

Weight

3.9 Pounds
Strong tines make it perfect for digging, turning and aerating the soil
Relatively lightweight and easy to handle
Versatile enough to use for multiple gardening chores
Hardwood handle may break under excessive force
Truper 30293 Tru Tough Pitchfork
Slightly smaller than the Ames, but also lighter and cheaper, the Truper Tru Tough Spading Fork brings true value for money. Design-wise, it's a completely different animal than the Ames, but that's to be expected considering that it serves a different purpose. The Tru Tough is a spading fork rather than a manure one, which means it's more suitable for digging. You can still lift and move loose material with it, and overall, we can say it's very versatile.
Our favorite feature is the D-grip lacquered handle. This kind of design enhances balance and control, making it more suitable for heavier duty jobs. The clear-coated steelhead is also strong and durable. Thanks to all these features, the Tru Tough can easily become the most used tool in the garden. You can employ it for quick transplants, flipping compost, moving manure, digging new flower beds, and even loosening difficult ground. Ready to go through years of abuse, this pitchfork is also a breeze to care for. Just clean it with the garden hose, coat the head with some silicone spray, and you're ready to go.
Key Features:
Clear coated grey steel head
4-tine design
D-Grip handle
30-inches long
Lightweight and easy to handle
Heavy duty construction
Specification:
Brand

Truper

Model

30293

Weight

3.75 Pounds
Relatively lightweight and easy to handle
Heavy-duty tines
D-grip handle enhances control, balance, and comfort
The wooden handle seems flimsy
It could be too short for some users
Truper 30323 Pro Manure Pitchfork
Another Truper pitchfork that has made it to our list is the Pro Manure Fork. It's similar to the Tru Pro up to an extent but comes with a few differences that make it more comfortable to handle. The main difference between the two models is the professional-grade fiberglass handle with soft cushion grip on this fork. At only 50 inches long, the pole is also slightly shorter than the one employed by our premium pick, enhancing balance and control.
Obviously, the choice of fiberglass instead of wood also trims off some weight, while the two-inch forged head features a rivet connection for strength. The head of the fork presents 5 heavy-duty tines that are strong enough to dig through the tougher ground and that can seamlessly pick up most loose materials. The wide space between the spikes will make it harder to gather small stuff, though. Built to last for a lifetime, the Truper Pro Manure Fork is an excellent choice for the professional gardener who doesn't mind a higher price point. Our guide to the best leaf rakes features more must-have tools for your garden, so check them out.
Key Features:
Various sizes
North American White Ash handle
10 tine
Suitable for commercial and industrial use
Provides resistance and flexibility
Durable heavy-grade head
Specification:
Brand

Truper

Model

30323

Weight

4.08 Pounds
Lighter and easier to handle than most manure forks
Strong enough to amend and prep clay soil
Convenient soft cushion grip
The head is not welded to the sleeve
The handle is not as solid as expected
Flagline Do it Best Pitchfork
The Flagline Do it Best 48″ Wood Long Handle Pitch Fork comes with a considerable boast, that of being able to Do It Best. Thankfully, it more than backs up this claim, and this ensures you'll never find frustration during your yard work – personal or professional – ever again.
The solid construction immediately fills you with confidence, and when you use it for the first time, you'll revel in a well-balanced design that makes tough jobs easier than you thought possible. Its five tine design offers plenty of options for working on the soil, and this also makes it the perfect choice for heavy-duty demands and all-day use. Because of this, you needn't worry about being worn down, overcoming fatigue and ensuring consistent performance throughout the day.
It's also a versatile tool. You can use the tine to clean up storm debris if you live somewhere that needs to deal with this kind of thing more often than you'd like. It's also lightweight, but this doesn't come at the cost of its quality, so you can embrace as a tool you can see yourself suing not just for the year, but until you enjoy your retirement.
Key Features:
Solid construction
Well balanced design for easy use
5 tine
Suitable for heavy duty demands
Can clean up storm debris
Relatively lightweight
The Ames Companies, Inc Forged Manure Pitchfork
Needless to say that the nastiest job you'll have as a gardener is handling manure, especially if you're adept of eco-friendly gardening. Luckily, this manure fork by Ames Companies can save the day. Forged in steel, it features a 5-tine design and is ready to handle whatever your garden is throwing at it. As its name suggests, it's built specifically for manure, but it doesn't shy away from other jobs.
Indeed, you can use it to move around a variety of materials, including hay, straw, wood chips, and even compost and mulch. Relatively lightweight, it's also an excellent gardening tool for clearing and replacing mulch around the plants, while the strong, tempered tines can even help you aerate some soil come springtime. Besides the heavy-duty head, this pitchfork also has a heavy-duty handle made from hardwood. From first glance, it promises strength and durability, two essential features when choosing a pitchfork.
We particularly like the oversized cushion grip on the handle. This feature enhances comfort and makes handling the tool a little less daunting. Superior quality also pairs with an attractive price tag, making the Ames the best pitchfork for most gardeners.
Key Features:
Heavy-duty steel head
Tempered tines
Hardwood handle with oversized cushion grip
5-tine design
Specification:
Brand

The AMES Companies, Inc

Model

2826800

Weight

4.13 Pounds
Slightly curved tines make it easy to move loose material around
Suitable for a variety of chores, such as turning compost, moving manure, or aerating the soil
Very well balanced
The handle grip is not as long-lasting as the pitchfork tool
Truper 30314 Tru Pro 54-Inch Pitchfork
If you're looking for a premium pitchfork at a price that won't break the bank, the Truper 30314 Tru Pro might be it! Designed for commercial and industrial use, this manure garden fork is an excellent choice for the home gardener who needs a heavy-duty tool. It boasts a strong forged steel head and North American white ash handle – a choice of materials that guarantees a lifetime of dependable use.
Like most manure forks, it boasts a 5-tine design. We particularly like the thin, sharp tines, that make it easy to turn compost or dig through the tougher ground. However, the slim profile might come as a downside too, as the fork won't be able to pick up the smaller bits of manure due to a too wide distance between the tines. Nevertheless, it's a great tool to move soiled hay, some straw, or turn the compost. It's also strong enough to help you aerate the ground or dig out potatoes.
Despite being quite basic with no cushioned grips, we like the long handle. With its 54-inch, this tool can suit most gardeners. Sturdy, impressively well balanced, and easy to use, this pitchfork for manure is one of the best bets for both contractors and home gardeners. Here are also some of the best tillers on the market that might come handy.
Key Features:
Hardened steel tines
Forged head
Commercial-grade quality
54-inch long
5-tine design
Specification:
Brand

Truper

Model

30314

Weight

4.4 Pounds
White ash handle delivers optimum resistance and flexibility
Suitable for heavy-duty use
Optimum length for most gardeners
Tines are a bit too wide apart
The handle is not varnished and could be rough on hands
Little Giant Red Stable Fork
The Little Giant Red Stable Fork comes as a versatile alternative to the fine tine fork by Dover Saddlery. This model is more compact and lacks the sides, a design that not only makes it suitable to pick up manure, but that also lets you move leaves, hay, straw, and other vegetal material. Boasting 17 tines and fairly wide, it can help you get over all your stable chores in no time. There is approximately half-inch of space between the tines, which means that you can also pick up small stuff. The molded head is made from strong polycarbonate, a material that provides strength without hindering flexibility. Easy to handle, the fork also features a sturdy wooden pole.
Unlike other pitchforks that come assembled, this one requires some DIY skills. Securing the head to the handle, though, only requires a quick fix with a screw and nut – a job that literally anyone can do. Ideal either for a farm ranch or even a backyard, the Little Giant is a great choice for cleaning manure, turning compost, or moving vegetal material. Be sure to also read our reviews of the best garden shovels and pick the right one for your garden.
Key Features:
Extra-strong polycarbonate head
17-tine design
½-inch between tines
Wooden handle
Some assembly required
Specification:
Brand

Little Giant

Model

PDF1 RED

Weight

2.82 Pounds
Uniquely angled tines provide easy manure pickup
Nylon lock nut secures the handle tightly
Versatile use around the ranch, farm, or home
Too weak for heavy-duty jobs
The handle is not of the best quality
Fiskars Ergo D-Handle Steel Garden Fork
Fiskars is known for their innovative gardening products, and the Ergo D-handle Steel Garden Fork doesn't disappoint. As its name suggests, it's made entirely from steel – a choice of material that cuts off the downsides of both wood and fiberglass handles. The result is a heavy-duty fork that tackles most jobs with incredible ease. Its primary purpose is to dig, mix, and turn the ground, but you can also use it for lifting mulch, dead vegetal material, manure, or compost.
Full steel construction adds up some weight, but the tool is still light enough to handle easily. Furthermore, the D-handle delivers impressive ergonomics. Indeed, it does an exceptional job of keeping your wrist in a neutral position, reducing the risk of strains. We also like the mid-grip on the shaft that enhances control and comfort. Getting to the heart of the matter, the four tines are incredibly strong and durable. Their sharpness makes it easy to penetrate the ground, while the powder coating adds resistance to elements and rust. No serious gardener can go without a good weeding tool, so be sure to check out our selection of the best ones on the market.
Key Features:
Welded boron steel blade
Steel shaft
4 tines
Angled D-handle
Specification:
Brand

Fiskars

Model

333400-1001

Weight

4.72 Pounds
Ideal for loosening, lifting, and turning garden materials
Outstanding value for money
The teardrop-shaped shaft fits the natural shape of your hand
Heavier than the average pitchforks
The plastic D-handle feels flimsy
The first thing you'll notice about the Radius Garden 203 PRO is the circular handle. It's the feature that helps this pitchfork stand out from every other product of its type (and there are a lot). The question is – is a circular handle even a good idea? The design is intended to give you more places to grip, so you can work at the soil from different angles. It kind of works in this way but we're not sold on the idea completely. On the plus side, it does make this pitchfork easier to hang in your shed. 
Looking at the benefits of the Radius Garden 203 PRO, there's a lot to like about it. It has a simple four stainless-steel tine setup that makes it perfect for cultivating soil, moving mulch, turning compost, and digging up vegetables. It's durable and versatile and comes with a lifetime warranty (if you're in the US). The handle is encased in resin and has a carbon steel shaft for durability. 
Key Features:
Four stainless steel tines 
Carbon-steel shaft (resin encased)
Circular handle 
Lifetime warranty
Specification:
Brand

Radius Garden

Model

203 PRO

Weight

4.85 pounds
Innovative circular handle
High-quality materials 
Sharp tines 
Lifetime warranty 
Pitchfork Buying Guide & FAQ
Features To Look For In A Pitchfork
A pitchfork is an essential gardening tool that serves a variety of purposes. That's why it is important to check its features and assess its quality before buying. Here are a few of the most important things to look for:
Materials – Many homeowners think that the best pitchforks are made from hardened steel, but this might not necessarily be true. Sure, a steelhead is your best bet if you need a digging fork, but a manure fork made from polycarbonate could be easier to handle. Also, check the material of the shaft. Wood is the most popular and economical option, but it's also the least resistant. Fiberglass is usually a great replacement, but this material is too flexible for heavier-duty chores. Steel shafts are obviously the most durable, but also the heaviest.
Length – A too short or too long pitchfork might be hard to maneuver, so you should also check this feature before buying. In broad lines, forks with a shaft length between 30 and 50-52 inches are typically a great choice for most users.
Grip – Some of the best pitchforks feature, either soft cushion grips or D-handles, that make it easier to hold and maneuver the tool.
Weight – Last but not least, also consider the weight. As you can imagine, a full steel tool will be heavier than its counterpart made from steel and wood or polycarbonate and wood. While the heavy-duty option might satisfy strong users, a lighter tool could be a better choice for some ladies, elderly, or impaired people.
Different Types Of Pitchforks
Pitchforks come in a wide range of styles. To make sure the tool that caught your eyes is right for you, check out the different types of pitchforks below:
Manure fork – The lightest-duty type of pitchfork is the manure fork. This tool has a wide head and small spaces between the tines, and it is designed to pick up manure, soiled bedding, and other organic materials. Most models have polycarbonate heads and wooden or fiberglass handles; they are lightweight and easy to maneuver.
General-purpose fork – The most versatile type of garden fork, the general-purpose pitchfork can have anywhere between four and 10 or more tines. It's designed to lift and move most kinds of messes, from manure to dead leaves, mulch, and compost. These forks can even be employed for light-duty digging, aerating, and turning, but they are not suitable for breaking in the ground.
Spading/Digging fork – The daddy of them all, the spading fork, is the heaviest-duty type. This kind of fork is usually made entirely from steel, although some manufacturers equip their tools with wooden or fiberglass handles. Most digging forks have four heavy-duty tines designed to break tough ground and clay. The tines are typically too wide apart for cleaning manure, but these forks work wonders for turning compost or lifting heavier material.
Sign Up Now
GET THE VERY BEST OF GEARHUNGRY STRAIGHT TO YOUR INBOX