Best Mattocks In 2022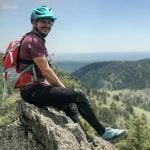 This product guide was written by Mark Wilson
Last Updated
April 25, 2019
Mark Wilson
Mark is a longtime journalist based in Austin, Texas with a background in breaking news reporting and media relations. Outside of the office he spends nearly every waking moment hunting down an adrenaline rush through mountain bike racing, gravel touring, rock climbing, triathlons and trail running. Mark also is a bassoonist who loves learning to play the latest hits for his friends, and will never back down from a karaoke stage. His rest days are spent lounging with his wife and dog, playing chess and cooking fancy meals, but always planning for the next adventure.
GearHungry may earn a small commission from affiliate links in this article.
Learn more
When you think of a simple, yet nearly indispensable hand tool for a variety of landscaping or yard work, the venerable mattock has to be near the top of your list. Its history dates back thousands of years to the Bronze Age, and this pickaxe-like tool has not only stood the test time but has existed as if it were locked in a time loop. Its basic design has never changed. Well known as a tool you can dig or chop with, the best mattocks have the same appearance: A long or short handle mated to a durable, mostly steel head which features an intimidating combination of a cutter at one end, and an axe blade at the other.
Depending on where you live, and what your specific needs are, there are four types of mattocks to be aware of: A pronged mattock has a cutter at one end of the head, and long, curved prongs at the other; Pointed mattocks feature a wide, wedge shaped head and performs the same kinds of tasks as a garden spade; A Pick mattock has an axe like blade on one end of the head; and short handled mattocks can be used with one hand or for smaller tasks which require close-in work.
The Best Mattock
Fiskars Garden IsoCore 5 lb Pick Mattock




For nearly 400 years, the name Fiskars has been associated with simple, hand-held tools that fulfill a variety of needs, with its iconic orange-handled scissors perhaps being the company's most recognizable product. As any parent over the last several decades know, Fiskar brand scissors have been on a child's school supply list from one country to the next. But not surprisingly, the company also makes one of the best mattocks you can buy in its famous IsoCore 5-lb pick. This is a serious mattock pickaxe. Some common tasks you can use the IsoCore pick for include digging footings for decks or severing and removing tree roots.
The key feature of the IsoCore line, especially a tool like the 5-lb pick which gets considerable use, is the ability of the pick to control shocks and absorb vibrations long associated with breaking up hard dirt, rocks, or tree roots. The IsoCore lineup is famous for transferring four times less vibration and shocks to the user's hands, not to mention extreme destructive power and an industry leading, lifetime warranty. The weight combined with the short handle ensure the tool can be used for longer stretches at a time, resulting in less fatigue or muscle cramps commonly associated with physical work.
The IsoCore 5-pound pick is heavy and durable enough to be used for breaking up or clearing out concrete. Whether you are removing a concrete walk or need to chip cement from around equipment or a structure, this pick can make that work manageable and more efficient. Be sure to also check out our list of the best soil testing kits for more great items like this. 
Key Features:
Dual-use design features both pick and Mattock ends for break up earth and tilling soil
IsoCore shock-absorbing control system
Virtually indestructible riveted head design
Flared handle with palm protection and dimpled grip
Specification:
Brand

Fiskars

Model

751210-1001

Weight

8.1 pounds
TABOR TOOLS J62A Pick Mattock




Marketed as a gardening tool, this Tabor Tools small pick mattock has a comfortable 15-inch handle and makes common gardening or landscaping tools easy and effective. It is the best mattock we looked at, based on features and design. Thanks to its diminutive size and weight, this is a great tool which can be used by one hand while you use the other to clear dirt or debris from the spot you are working on.
If you have ever seen pictures of video footage of archeologists performing field work, chances are you will notice someone carrying or using a mini pick mattock. It is an ideal tool for the initial task of loosening soil or breaking up harder soil or small rocks.
One task you can use the Tabor Tools Pick Mattock for is breaking thick ice or frozen snow. If you live in an area hit by extreme winters, a deftly used pick is ideal for chipping away at snow on a walkway or other traffic-prone pathway. This is especially true if you do not have access to rock salt or other ice-melting products. Make sure you also check our guide to the best garden shovels.
Key Features:
Ideal for multiple applications including light excavation work
Features a 1-pound combination head
Fitted with a light-weight 15-inch fiberglass handle
Extremely durable and weather-resistant
Slip-free, ergonomic grip handle for confident operation
Specification:
Brand

TABOR TOOLS

Model

J62A

Weight

1.26 pounds
Truper 31638 5-Pound Cutter Mattock

Our next product recommendation from Truper is their 31638 model, which is a light-weight cutter Mattock with a durable and comfortable to operate fiberglass handle. Measuring a total of 36-inches, it's incredibly convenient when it comes to tasks such as cutting back shrubs or loosening up stubborn soil. The handle design is reinforced with non-slip rubber, which ensures better control and delivers the ideal grip. With "poly" guard shock-absorbent protection built-into the design, this Mattock has also be engineered to prevent over-striking.
You can easily use this Mattock to cut back stubborn shrubs and tree roots in next to no time and without too much physical exertion. The brand itself has been around for 40 years and already building quite a reputation for producing high-quality products featuring advanced technologies. With that in mind, you can be assured of optimum quality and performance. If you are longer for a longer handled Mattock but prefer the light-weight manageability of a fiberglass handle, then the 31638 5-pound Truper Cutter Mattock is certainly worth considering.
Key Features:
Ideal for use on shrubbery and tree roots as well as stubborn soil
Features a 5-pound combination head
Fitted with a light-weight 36-inch fiberglass handle
Shock absorbent "poly" guard handle prevents over striking
Excellent at cutting through tree roots and shrubs
Specification:
Brand

Truper

Model

34532

Weight

7.25 pounds
Estwing Geo/Paleo Rock Pick

While this 25-inch Mattock is marketed by the brand as the number one rock pick choice for geologists the world over, you don't have to be interested in excavation work to appreciate it's quality features. From Estwing, this tool is ideal for anyone working on rock, gravel, or solid ground conditions. It makes short and easy work of all kinds of striking tasks thanks to its durable construction. This GP-100 rock pickaxe is forged from one piece, which is what provides it with that exceptional power and performance under pressure.
The dual-head design features both a chiseled as well as a pointed end so that you can pry and lift rocks as well as then get to work cracking them open. It really is the ultimate tool if you are carrying out heavy duty rock work. The handle itself is comfortable to operate and cleverly designed to reduce user fatigue. With a non-slip durable vinyl grip, it will hold strong and steady in all conditions. With a durable powder-coated finish, this Estwing cushioned grip Mattock is also weather-resistant and incredibly durable. For contractors, prospectors and geologists alike, this is an excellent product and looks striking too in that blue and yellow colorway. For more handy tools to add to your collection, check out our selection of the best tillers.
Key Features:
Ideal for heavy-duty rock use
Forged from one piece to be incredibly durable and robust
Dual-ended design featuring both a chisel and pointed tip
Comfortable, vinyl, non-slip grip
Preferred tool of geologists worldwide
Specification:
Brand

Estwing

Model

GP100

Weight

4 pounds
Truper 31614 5-Pound Pick Mattock

Another excellent product recommendation from the brand, Truper, this next Mattock is ideally designed for use on hardened soil as well as tree roots and shrubbery. It's their 31614 5-pound head pick Mattock, featuring a light-weight double injected fiberglass handle for excellent operation. Measuring a total of 36-inches, the handle is just the perfect size to carry out a range of versatile jobs around your garden and backyard. It performs like a dream on stubborn soil and shrub roots. What we also think you will appreciate about this Truper Mattock, is the care and attention they've taken in designing the handle. It's reinforced with non-slip rubber, so it is ergonomic to operate, delivering complete user confidence. The "poly" shock guard has also been engineered to prevent over-striking.
With the 31614 Truper Mattock by your side, you can make short and efficient work of cutting back tree roots and shrubs. While the brand is a relative newcomer at 40 years as compared with Fiskars 400 year history, they are already garnering a solid reputation for manufacturing reliable and dependable products. Once again, Truper has pulled it out of the bag when it comes to this fiberglass handled Mattock and we certainly recommend you take a look at it further.
Key Features:
Ideal for use on stubborn, hard soil and shrub roots
Features a 5-pound combination Mattock head
Fitted with a light-weight 36-inch double fiberglass injected handle
Shock absorbent "poly" guard handle prevents over striking
Excellent at cutting through shrubbery and chewing up soil
Specification:
Brand

Truper

Model

31614

Weight

7.72 pounds
The AMES Companies Inc 1195300 True Temper Cutter Mattock

Featuring a classic design – all-steel head and wooden handle – the True Temper Cutter Mattock exudes power and durability. Its 36-inch Hickory wood handle is designed to protect against overstrikes or slipping from your grip when in use, and the 5-pound forged steel head is ready for any challenge.
The True Temper Cutter Mattock's handle length gives it an advantage over a smaller handle mattock. If you are in the business of tree removal, you know how difficult it can be to chop up and yank out roots. Not everyone has access to a powered back hoe, so a sturdy mattock is your next best option. A few quick and well-placed strokes of the blade are sure to sever smaller roots, allowing you to pull them up for access to the deeper ones.
The True Temper Cutter Mattock is an ideal pick tool for digging, as it makes quick work of nearly any excavation or landscaping project where you need reliability and power. As you might expect just from looking at it, this tool takes intimidation to a whole new level.
Keep in mind that no matter how durable your mattock appears, it needs to be cared for and treated with respect to maintain a useful work life. When not in use, it should be stored away from the elements to prevent the blade from rusting or the handle – if wood – from rotting. If there are performance issues with the mattock not related to usage, return it to the store where it was purchased or contact the manufacturer. Most manufacturers offer a lifetime warranty against defects and will be happy to replace such an item, and even welcome user feedback to improve their products. 
Key Features:
Hickory wood handle
Forged steel head with a cutter at one end and an axe blade on the other
Handle guard offers protection against overstrikes
Slip-free design of the handle allows to work without worry
5-pound head ideal for breaking up hardened earth
Specification:
Brand

The AMES Companies, Inc

Model

1195300

Weight

6.88 pounds
Collins Pick Forged Steel Mattock

Designed and manufactured in Mexico, Truper's Collins Pick is durable yet lightweight. From its brightly orange-colored, forged steel head to its 36-inch fiberglass handle, this is a mattock that is all business. As you would expect from a global company with a nearly 50-year heritage, the pick's design is thoughtful and has been perfected from years of consumer feedback. The carbon steel head makes short work of digging or cutting, while the poly guard on the handle deadens shocks or vibrations before they reach your hands.
Though lightweight at a little more than 4-pounds, the Collins pick is nonetheless suited for physically intensive chores that require deft and striking power. Trenching for an inground sprinkler becomes more efficient compared to using a shovel and breaking or pulling up tree roots is simple compared to the strain of using a simple axe. Find more great products like this by checking out our guide to the best wheelbarrows.
Key Features:
2.5-pound forged carbon steel head
36-inch fiberglass handle
Poly guard at the base of the handle to absorb shocks
Weighs only 4.2-pounds
Lifetime warranty due to manufacturer defects
Specification:
Brand

Truper Sa De Cv

Weight

5.25 pounds
Tips To Follow When Using A Mattock
Two people will have differing opinions when it comes to safely using a pick mattock. What is "common sense" to one person may never occur to someone else, so it is always best to proceed with caution. A mattock with a steel blade and a heavy wooden or fiberglass handle is not a toy. It should always be handled with care, for your well-being and the safety of anyone nearby. Here are some tips to remember when using this kind of tool.
If possible, wear appropriate safety equipment, such as gloves and safety goggles.
Take a moment to examine the mattock before you use it. If the blade is chipped or the head or handle is loose, it is advisable to get a new one or use another tool.
Your immediate work area should be clear of bystanders, co-workers, or animals by a radius of at least three times the length of the handle.
If you are using the mattock to excavate in a built-up or populated area, call the local utility company to have them mark the presence of underground water, electrical, or cable television lines.
Watch out for other obstructions, like low-hanging branches, gutters, roof eves, or power lines.
When using a mattock, you should not wear loose clothing, jewelry, or anything else that will entangle with the handle or blade.
When carrying the mattock, it should be held at the side of your body, with the head facing the ground.
No matter how heavy or sharp the mattock blade is, this type of tool is not to be used to cut or shred tires, inner tubes, or other rubber-based products. The blade will simply bounce off the intended target, or ricochet backward and endanger you or anyone else nearby.
When not in use, a mattock should be hung up on a peg board or otherwise stored in a secure, weather resistant location. Any tool made of steel will eventually rust or decay.
If you are cutting at hard earth or rocks with a mattock, do so in measured swings and remove debris in between blade strikes.
Sign Up Now
GET THE VERY BEST OF GEARHUNGRY STRAIGHT TO YOUR INBOX