Best Beard Dyes in 2022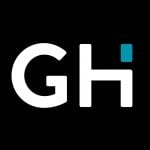 This product guide was written by GearHungry Staff
Last Updated
March 12, 2018
GearHungry Staff
GearHungry Staff posts are a compilation of work by various members of our editorial team. We update old articles regularly to provide you the most current information. You can learn more about our staff
here
.
GearHungry may earn a small commission from affiliate links in this article.
Learn more
There's little doubt that beards are back with a vengeance. And why not? Facial hair when done right is a true masculine touchstone, capable of transforming the average male visage into something profound, mysterious, intellectual, sexy, tough and more. But just as guys want to ensure the hair on the top of their head always looks its best they want to make sure that when they're sporting facial hair that it's helping present them in the best light too. One way to perfect the look of your beard is to use a beard dye to give it just the right appearance and below we're going to take a look at the 7 best beard dyes on the market today.
The Best Beard Dye
Just For Men Control GX Grey Reducing 2 in 1 Shampoo and Conditioner
Over the years, Just for Men has consistently released grey hair reducing formulas in the form of gels, shampoos, soaps, and conditioners. Its newly introduced Control GX is a well-formulated 2-in-1 product that functions as both a conditioner and shampoo. You will find this dual treatment very useful because you get both a dye and emulsifier in one pack. This way, you are not only saving more money, but also reducing the stress of using multiple skincare products when traveling. One of the major benefits of using this product is that it saves time and energy booking appointments at a salon or engaging home services of professional hairstylists.
Additionally, the Just for Men Control GX works by blocking out the follicles responsible for the formation of grey hair. So, even with the regrowth that comes after shaving, grey strands of hair will not resurface. Hence, if you are experiencing excessive and premature greys, we strongly recommend this product. It not only colors the beard but also cleans for a refreshed and healthy appearance. And if the quick results derived from using the Control GX makes you wonder whether the ingredients used to produce this product are completely safe on the hair and skin, we can assure safety. There are no traces of phthalates, parabens, or other harmful chemicals. And while some of us might be scared of the presence of ammonia, it is in minute quantity, so there is no possibility of it irritating your skin.
Key Features:
Formulated with hemp oil and arginine
Hair and skin-friendly
5.6 ounces
Acts as a shampoo and conditioner
Specification:
Brand

Just For Men

Weight

5.6 ounces
Refectocil does not only offer a hair dye cream, but it also includes a liquid oxidant, mixing cup, and brush in the Refectocil kit. This way, you have everything you need for coloring your hair in one compact kit. Understandably, if you are new to the game, you might not understand the importance of mixing an oxidant with hair dye. But here's some much-needed information; oxidants are formed by mixing ammonia and hydrogen peroxide. They help the dye to achieve the right color and last longer on your hair altogether. That's why hair dyes that come with oxidants are also known as permanent hair dyes; they will permanently change the hair color upon regular application. So if your 30-year-old self is tired of looking like a 70-year-old due to premature greys, opt for this permanent hair dye.
Another noteworthy thing about oxidants is that the higher the volume, the better the coloring effect on your hair. Furthermore, permanent hair dyes like Refectocil will take up to 30 minutes before they will fully settle in. You will also have to mix the Refectocil hair dye and oxidant in the right amount for you to get the desired results. To do so, pour a little amount of the dye and oxidant into the glass cup and stir with the brush until a paste-like substance is formed. Once applied, wait for about 30 minutes and rinse with water. Do not be afraid of the skin or eye irritation when applying the hair dye because it was formulated with hypoallergenic ingredients such as castor oil and sodium Laureth sulfate.
Key Features:
1.7-ounce oxidant included
Formulated with hypoallergenic ingredients
Easy-to-use
Kit weighs 6.4 pounds
Specification:
Brand

Refectocil

Model

3.0

Weight

6.4 ounces
Grizzly Mountain Organic & Natural Beard Dye
The Grizzly Mountain Beard Dye is packed with organic ingredients for natural-looking appearance, just as you want it. Unlike many other beard dyes, there are no synthetic additives or chemicals in the Grizzly Mountain Dye that would cause allergic reactions. The formulation includes fresh emblic, neem tree, false daisy, eclipta prostrata extract, henna, and indigo. As these are all natural plant extracts that pose no threat to your skin and body, rest assured it is suitable if you suffer from dehydrated, red and sensitive skin.
Notwithstanding, Grizzly recommends that you apply the dye on a Friday, so you have the entire weekend to observe how it reacts to your beard carefully. And in terms of application, it is pretty straightforward. Simply wash your beard and add two teaspoons of the powdered dye to a bowl of water. Mix until it forms a paste and then apply. Depending on the thickness of the dye, allow it to settle in on your beard for between 20 to 30 minutes. All in all, just like the Refectocil dye, the Grizzly Mountain Beard Dye is a great permanent solution. While most permanent dyes smudge, the Grizzly Mountain Beard Dye does not and that is nothing if it isn't classy.
Key Features:
Measures 8.7 x 6 x 1.5 inches
Packed with organic, natural and chemical-free ingredients
Weighs 3.5 ounces
Skin-friendly
Specification:
Brand

Grizzly Mountain Beard Dye

Model

Dark Brown

Weight

3.52 ounces
Just for Men Touch of Gray Mustache and Beard Color
The Touch of Gray Dye by Just for Men is another great option if you are after a beard dye that will conceal grey or white hair. It is particularly suitable if a heavily-tinted dye is not your thing, especially as it comes in two color variants: dark brown and medium brown. With these colors, you can determine the level of darkness needed. And unlike most Just for Men hair dyes that have a permanent effect, the Touch of Gray will only last temporarily. Hence, it is suitable for those who are after a dye that will cover grey hair for a short period. Nevertheless, it is still best to stay away from water or anything that can wash off the dye or create an uneven appearance.
Also, due to the absence of hydrogen peroxide and ammonia, the Touch of Gray does not reside at the bottom of your hair, so it is quite easy to wash off. And while some may feel that the 1.6 ounces fluid jar is too small, a little glob of the product will get the job done. So it's not very different from hair dyes that come in larger quantities but also requires a significant amount to work effectively. In fact, the product can last for up to two months if you use it according to the recommendation of the manufacturer, which is about the same time some four ounces dyes last.
Key Features:
Lasts for over two months
Packaged in a 1.6-ounce squeeze tube
Specially designed for facial hair
Temporary effect
Specification:
Brand

Just for Men

Model

011509041517

Weight

1.6 ounces
RefectoCil Cream Beard Dye
RefectoCil has been around for many years and cut their teeth producing popular eyelash and eyebrow tints. These days they've ventured into the land of beard dyes and their Cream Hair Dye reflects the company's experience and determination to get it right. Once you apply the RefectoCil color it only takes about 10 minutes to take hold and the color you'll get will last up to 6 weeks, which is pretty amazing.
You will need to buy the company's Refectocil Oxidant 3% 10 Volume Creme Developer to use with it. (Not sure why they don't include it since it's necessary.) Other than that this is a pretty remarkable beard dye that you can also use on your eyebrows if you want to bring everything on your face into the same color universe. We wouldn't recommend using on your eyelashes however as the chemicals involved are pretty strong and you don't want to end up getting any in your eyes. Our handy guide to the beard oils features more great products like this. 
The Henna Guys Henna Hair And Beard Dye
This is an all-natural product that's not dissimilar in both composition and results from that of the Grizzly Mountain beard dye reviewed above. The Henna Guys beard dye product can also be used on sideburns, moustaches and the hair on the top of your head as well as your beard. Just in case you're a stickler for color consistency.
Using the product is as simple as mixing and applying with your (gloved) hands. If you want you can do your hair and beard at the same time. Once the paste is in place just wait about 10 minutes and rinse. In most cases you'll have all the coverage you need. The company recommend a spot check just to be sure you don't have an allergic reaction to any of the ingredients; though in truth that seems unlikely. This is a cruelty free product so keep that in mind if you don't want your grooming products tested on animals. Love this product? Check out our beard trimmers review for our top picks. 
Zenia Indigo Powder Beard Dye
It sounds like a zen weekend retreat name, but it's actually one of the most unique products we've ever come into contact with. If you're like us, you initially assumed indigo was just a color, but it's actually the 100% active ingredient in Zenia's unique formula. Stave-off the harsh chemicals, and take an all-natural approach. You get a little over three ounces, and Zenia Indigo Powder Beard Dye is one of the few products that we put on the list that can be used for both your hair, and your beard. We have a pretty tough outlook on hybrid products, but Zenia just knew how to do it right. No matter what type of facial hair you have, you'll see a depth added to your black hair, as well as a little bounce in how it moves. A great addition to our best beard dye guide. You may also like to check our moustache waxes guide for more great products like this.
Last but not least, we have the Barbers Choice by Godefroy. Designed with the sole mission of covering grays and reducing your visible age in mind, Godefroy promises up to six weeks of coverage (though many users report it lasting for eight), as well as maximum aid for coarse, scratchy beards. Cover every gray, style your beard with a good beard brush and bring back that grin; you've just upped your game, and you know it. If you're still not sold on which type of facial hair dye or brand you should be looking at, take a look at our brief overview of beard dyes and the questions that most often come along with them.
Clairol Natural Instincts Beard Dye
We're winding down, but there's still a couple aces in the hole to go. Clairol was initially our last pick for brands to check out, but they surprised us. Natural Instincts Beard Dye washes in like shampoo, working on your head of hair, beard, eyebrows, and mustache. It takes a grand total of ten minutes for everything to set in, which is a bit longer than some of these other guys, but the effects can last for up to two months, giving you a consistent youthful glow and feeling. This edition of Natural Instincts comes two to a package, in a chestnut brown that blends in with other hair colors, giving you a nice natural-looking and even mane. If you are looking to upgrade your grooming tools, then make sure you read our safety razor review.
Beard Dye Buying Guide and FAQ
Things to Consider When Purchasing Beard Dye
Color - Depending on your hair color and the color of the bottle you choose, you're going to run into a few issues. Lighter hair is easier to dye, darker hair takes more passes (especially depending on the color and shade of the dye). The basic rule is, going from light to dark is easier than going from dark to light.
Permanent or Non-Permanent Application - Henna just isn't for ink anymore. These temporary beard dyes allow you to play around with different styles for a few days, and generally include 100% all-natural ingredients.
Ingredients - There are both harsh chemicals that go into beard dye, and all-natural herbal ingredients. The flip side is, many man have sensitivity to the natural ingredients used, so it's really a toss of the coin.
Ease of Application - Nobody wants a hard time for grooming products. You do a lot to upkeep your appearance, so you should be taking as little time as needed to get that full color on your beard back.
Average Stay - How long does this brand say it's going to stay in your beard? The average lifespan of a quality dye is anywhere from two to three weeks, but that number can be manipulated with proper care.
Skin Sensitivity - Based on the ingredients, you'll need to take a look at your own skincare, and see if they're going to both it at all. You're not really winning if you're getting a nice look, but damaging or irritating your skin in the process.
Keep These 5 Things in Mind When Dying Your Beard
Prep - Beard dyes work best when they have nice healthy hair to work on. As such you'll want to make sure your beard is clean and oil free before applying any of the above products. You should consider trimming it back too if it's at all unruly. This will help you distribute the color more evenly throughout your beard. In addition you may want to think about applying Vaseline to the skin around your beard just to protect it from absorbing any color from the beard dye. And lastly, always do a patch test to ensure your skin isn't going to react badly to the dye.
Make sure you've chosen the right type of dye - Temp color like Black Beard will help you touch things up quickly before a big meeting, date or presentation. Some of the more subtle dyes like henna are good for making gradual changes to your beard so that people aren't shocked by a sudden, obvious change. And "permanent" beard dyes like RefectoCil will allow you to maintain a nice stable color palette for up to six weeks. Also, if natural and/or cruelty free products are important to you make sure you check packages and promotional materials carefully.
Application method - Some beard dyes come in gel form, others have to be mixed while still others (though none of our favorites) are washed in like shampoo during your shower. If mixing beard dye isn't your forte make sure you find a product that's pre-mixed like Just for Men.
Remember there's more to facial hair than your beard - Sometimes guys achieve the perfect color for their beard only to scope themselves in the mirror and realize it doesn't match with their eyebrows. If you're going to go ahead and change the color of your facial hair then go ahead and change it all. If, however you're just adding a bit of tint to your beard to mask a bit of grey then you may not have to do your brows.
Take care of your beard after dyeing it - The process of dyeing your beard can take a lot out of it. As such it's not uncommon for a beard to feel dry and rough after you've applied color. So be sure to treat it right by using a nice beard balm or beard oil after the coloring process is complete just to ensure that it always feels as good as it looks.
There's more to dyeing a beard than picking a random product off the shelf and going to work. Make sure the product is to your liking as far as the manufacturer's attitude toward animal testing goes, that it's the right type of dye for your purposes and that the process doesn't involve more work than you're willing to do.
Beard Dye FAQs
Q: How Often Should You Dye Your Beards?
A: It's up to your discretion; every man has a different rate at which their facial hair grows. For some of us here at Gear Hungry, beard dye is a sparsely-used item, about once a month. If you're going for absolutely zero grays with a normal hair growth rate, you should be able to get away with only using it once every two to three weeks. As always, look on the package and check out any warnings. Some beard dye may state a specific window of time to wait between applications.
Additionally, it's always nice to have some data in your pocket. Your beard, on average, will grow one full inch every sixty to seventy-two hours. If you've got a healthy flow of testosterone, you can basically see two to two-and-a-half inches of facial hair growth per week.
Now then, that is going to slow down after a while, or at least not look quite so prominent. If you pop into work after a week off and you've rocking some scruff, you're going to surprise a few folks in the office. After that initial week, you're not going to really see much of the difference, unless you're measuring your beard hair every week (don't be that guy).
This means you're going to have to pay attention and color it accordingly. If you administer a little bit of your beard dye for color touch-ups, you'll be able to continue that youthful, bushy beard look. This color change is most noticeable if you've gone lighter with your beard color. If you went dark, you can usually let the hair grow a little without it being too much of an issue. The darker beard dye color will overshadow the new hair, within reason.
Q: Can You Use Hair Dye to Dye Your Beard?
A: Your scalp is far less sensitive than your face. When you apply head hair dye to your face, you'll feel a very unpleasant burning sensation. We have pores on our face, but on our scalp, they're a little different. They're less sensitive, and used to being completely covered with hair. The formulas are based differently, so we don't recommend using hair dye on your beard. If you plan on doing it, go for a hybrid product (like our #4 pick) to get the safest and best possible results, reducing the likelihood of encountering irritants.
On top of that, you're not going to have much success. Your beard is far more coarse and rough than the hair on your head. That dye is meant to sink into thinner hair. You're basically chemically altering the keratin in your hair, burning right through the top layer of hair, and recoloring it. If you've ever dyed your hair before, then you're well aware of how quickly it can set it. Those effects just don't happen on your beard.
Q: Oops, I Already Used Hair Dye: Now What?
A: We're not going to tell you to cut it off, but you have damaged your hair quite a bit. Since beards are usually drier and a lot more coarse than the hair on your head, beard dye has specific formulas and potency to proper target your hair follicles, and get you the color you want.
Trim about 0.5" off of your beard, and apply our dye remover product of choice (in a section below) to simply soften that color and get the hair dye out of your beard. You're going to have to step it up on your beard oil game, and put in the hours to properly maintain your beard.
If you're wondering, adding beard dye to your damaged beard isn't going to do anything positive. That hair dye is already sitting in there, and it's going to be a game of growing your beard out, and trimming it down until there's just natural hair left, and starting again. Basically, you can still have a beard, but it's going to be two-toned for a while during the period of growing it back out.
Q: Can I Lighten my Beard if it's Too Dark?
A: Yes and no. You're not going to have some salve or anything that you can just rub right in, but you are going to be able to just hop in the shower, vigorously scrub your beard with a face cloth, and see a light change in tone when you hop out.
If you had a lighter shade, like a dirty blonde or a vibrant red, and you've thrown in some black dye or drown dye, then it's going to be a big transition for your style. We'll talk more about the way beard dye lightens and how long it takes to remove, but just know that it's possible to lighten the shade up a bit.
If you're going to hop in the shower to scrub some of it out, be careful to give more attention to the larger parts of your beard. If you've only got about 1" of hair on the sides and it flows down into a 6" long beard, you're not going to apply the same amount of pressure across the board. Give it a little bit of TLC on the sides, and work it through a bit more thoroughly on the longer sections of your beard.
One tip to ensure you're doing it right is to brush it through before you hop in, and take it in strands. Judge how much time you're going to need to cleanse each part of your beard, and just do it in segments.
Q: Can I Remove Beard Dye?
A: If you're not happy with the color you picked out, you can always strip it right back out of your beard. We've got a step-by-step way on how to do it, and a few product suggestions to expedite the process. For one, your color isn't completely permanent (covered further in the guide), so as time goes on, it's going to fade out until it disappears. If that's not good enough for you, here's what to do.
Add Remover
We're fans of Roux and their epic color remover, because it's formulated to help specifically with beard dye (among other things). This comes out as a light spray foam, and allows you to apply it very quickly, and very simply. You lather it up into your beard as if it were shaving cream, and let it sit for a few minutes.
Pump the Heat
You'll need a hot shower. And we're warning you, you'll need to give your beard some TLC after this. Beard removers also take away some of the essential oils found in your beard hair, which can make it difficult for your beard to self-repair. Nevertheless, hot water, rinse all that remover out, and dry yourself off.
Let it Be
Don't use a hairdryer, don't even think about it. That little bit of moisture in your beard from the shower is going to soak in, and potentially help raise beard coloration to the surface. Just pat it dry in about twenty minutes with your towel, and you'll be good to go.
Q: When is the Best Time to Apply Beard Dye?
A: There's no time of day that's going to affect your beard dye and how it works. However, there are a few things that you'll need to keep in mind.
First and foremost, don't dye your beard in the morning. While it doesn't need to be a lengthy process, the morning is when everyone forgets where they're supposed to be, where schedules clash and the clock runs short on a lot of things. The last thing you need is Siri reminding you that you missed a board meeting because you were dying your beard. No matter how badass you look, your boss isn't going to be happy.
You should also avoid heading into immediate sunlight once it's set in. This means that functions and outdoor events are going to be a no-go. A lot of gents who rock the relaxed lumberjack vibe run into issues when their buddy is graduating college, or their sister is getting married. They don't want to cut the beard off (and we can't blame them), but they still want to freshen it up a bit. If you're going to be in immediate sun exposure for long periods of time, you'll have to do this a few days in advance.
Just because we like making this confusing, you should also avoid dying your beard close to bedtime. It has nothing to do with moonlight or anything ridiculous like that, we just don't want you to fall asleep while it's drying. Nobody wants to wake up to find their pillow has been covered with dye, or that they tipped over on the snow-white cat, and now it has a bit orange streak across it. Basically, sleep creeps up on you like a stalker in the night, so don't be heavy-eyed when you start this process.
Q: Will Chlorine and Sun Affect Beard Color?
A: It depends on the color of your new beard dye, and frequency. We could go on for days about this, but we'll try to cover it in a few brief parts.
If you just go into the pool, remain in there, and then immediately hit the lawn chair for some sunbathing, you're not doing any service to your beard. That sun exposure is going to feed on the chlorine that's left in your beard, and basically provide a low-level bleach effect to your beard. Now, if you went lighter, perhaps you went Swedish blonde on the beard, this isn't really going to hit you all that bad.
Chlorine is used in a lot of traditional hair dye, partially because it helps strip away essential oils found in your hair. Once those are gone, there's no more natural protection over your hair, and the sun gets to do its damage. It isn't just about the sun though; having chlorine resting in your beard can cause additional damages.
If you've got an in-ground in the backyard, we envy you, and we also feel the need to warn you about a few things. You're hitting the pool often, and even if you're heading right inside afterwards, you're still exposing your beard to high levels of chlorine, even if only for a short time.
So you go upstairs, take a shower, and assume all's well and good. It's not. That chlorine didn't just come out of your hair and hit the drain, it did its damage, and now your beard is going to dry awkwardly. It's going to feel a lot like hay or straw, and nobody wants that. You want to go full-on viking, so you need to protect it
Getting a moisture-locking conditioner will help immensely. It's like adding an extra layer of protection on top of your beard, so even if chlorine does start eating away at it, you're not putting the essential oils and chemical structure of your hair on the frontline. It's going to buy you some time, and make repairing that damaged hair so much easier.
Q: How Long Does Permanent Beard Color Last?
A: On average, you're looking at about two to three weeks. This all comes down to the dye you choose, the ingredients within, and how thoroughly you apply it. Best beard dye is designed to get a little bit below the base of your hair and affect the color of new facial hair that's growing in.
That being said, it's not an impeccable process. It runs into a few snags, primarily your DNA. Your DNA is going to determine what color, down to the last pigment, your facial hair is going to be. You can only manipulate it for so long. As we discussed before, chlorine and the sun, among other things, are all going to affect your beard dye.
It's called permanent beard dye because the product has no intention of leaving your hair, and it's completely dependent on your environment, and other factors. That color will fade, but the vibrancy is only going to stick around for so long. The average is two to three weeks, but if you're a dapper lad that can maintain their beard color, then you should be able to get six weeks of vibrant color out of it.
Some factors are beyond your control, like the viscosity of the oil you naturally produce on your facial hair. You have to clean your beard, so the more abrasive your shampoo or products are, the more that color is going to fade. Look for sensitive skin shampoos if you're really dead set on keeping your beard color. At its most basic elements, your hair and skin have some striking similarities, and this will help cut-down on the possible damage you could do to your new beard color.
Q: How Much Beard Dye do I Have to Use?
A: For the desired effects, it's really anybody's guess. When we chose our best beard dye products on the market, we looked at volume and cost, giving you a little bit of wiggle room if you decided you need to amp up the volume.
For the most part, they give you exactly what you need for up to a 3" long beard. That being said, if you're going full Saxon warlord on your chin carpet, you're going to need more dye. Most of these containers will come with anywhere from two to four full beard dye sessions worth of product in the bottles.
If you have jet-black beard hair and you want to lighten it up (say, to a nice chestnut brown), you're not going to have to use a lot of product. However, if you're going stark white or platinum blonde with it, you'll need a lot of product, and potentially, you'll have to strip your hair beforehand.
You have pigments in your hair that cause light retention, heat, reflection, and a whole bunch of other stuff. It's not just a color; it has real-world applications that are different from other colors. The darker your hair, the harder it is to lighten it.
Q: Can Beard Dye Damage or Irritate my Skin?
A: It's fairly rare. Since we're working with a lot of organic components and all-natural ingredients, you're not going to encounter many problems, if any at all. As with any personal grooming product, we strongly urge you to take a look at the ingredients list and customer reviews before you commit to a purchase.
If you're avoiding staining your skin with dye, as we listed above, you shouldn't run into any issues. Once this is in your beard, it's not going to scratch against your skin any more than your uncolored beard hair would have. It may make it a little more coarse, so you'll want to get a product to lock-in moisture ahead of time.
Q: Can You Use Beard Balm on a Dyed Beard?
A: There should be no problem with that at all. You'll only have to pay attention to the ingredients and ensure they don't clash with the dye you used. Since most balms are also all-natural, organic products, you should see a similar amount of things that are also in your dye.
Beard balm is soft on your chin fuzz, and won't let the new color run. Since we've covered how long this dye is going to typically stay in, you'll notice your beard color fading after your standard morning ritual, but it's not at the fault of your beard balm.
Q: How Much Does it Cost to Keep My Beard Dyed All Year?
A: That's going to depend on your choice of beard dye, and the length of your beard. More face fuzz means more product used each time. There's also the prospect of running into sale sor flash deals on beard dye (if you set up notifications on your Amazon account for price drops). With all that said, your beard dye brand is also going to dictate how long it stays in your beard, as well as your personal care.
In truth, there's no way to judge it, because there's so many variables.. If you're going from January until Christmas sweater season with a big beard, you can get away with spending just over one or two-hundred per year, if you're being super conservative and protective of your beard. That means fewer time spent in the pool, but ultimately, for more money in your wallet each year.
Not many men can rock the dyed beard look, so props to you if you can pull it off with your skin tone, clothing style choices, and maintain it in a professional atmosphere. You've got to be committed to the beard, and with this guide, you're already off to a good start. Be sure to bookmark this and come back to try another beard dye in the future if you're still experimenting with this entire prospect.
Q: Is It Better to Dye Your Beard Before or After Cutting It?
A: If you're growing your beard more than just an inch or so, there's one upside and one downside to dyeing it after you shave (which we still recommend). If you do it beforehand, you're allowing light to penetrate your hair and showcase the ends. It doesn't make a huge difference, but if you're going to the utmost consistency, especially if you have light-colored hair, it can make it look a little 90/10, taking away from all the hard work you've done.
The downside is that with your hair open-ended, the dye is going to seep in a little bit more, and potentially damage your hair. We'll cover the importance of using beard oil in a section later on, but if you plan on dyeing your hair after trimming/shaving, you know where we stand on the topic.
Q: How to Avoid Staining Skin
A: There's no magic to it unfortunately. It's all about being careful, and using the applicator that comes in the package with your dye. The key is to brush it in lightly, and simply do your best to avoid making contact with your skin. Make sure there's a lot of light in the room you're doing this in, and don't be afraid to make a second pass if you feel like it wasn't enough in the first run.
If it hits the skin, it's going to stain it for about a week, or maybe a little longer. You want to avoid using your hands (it'll stain those, too), and remember this last rule of thumb about applying: it's better to have 90-95% of coverage on your beard, than 100% and stained skin. This could be the time you find out you're slightly allergic to the dye, and the reaction is going to take away from the new color. Wash it out according to the package's instructions, and you'll be good to go.
Q: Why is it Important to Use Beard Oil After Dyeing Your Beard?
A: Beard oil keeps tangles out, and keeps minerals locked-in to support healthy hair growth, and help thicken your beard over time. When you use any sort of dye, (and this applies to hair dye as well), you're stripping your hair of its natural nutrients and minerals. You're essentially forcing it to give up everything that makes it healthy, replace it with dye, and then heal over time.
We've covered a thorough beard oil guide that details the individual ingredients used, their benefits to your hair growth, and we've also put out a face moisturizer for men guide. You'll be able to combat the mineral-stripping qualities of dye, and maintain your neighboring skin that may have caught a bit of it, and needs some repairing.
Beard oil helps to prevent split ends and that dry, coarse feeling you can get after using dye. It introduces essential oils into your beard to take the place of natural oils, which, over time, will start to come back (right around the time that you're going to need more dye, usually). Consider beard oil as a shield over your sensitive beard hair.
Sign Up Now
GET THE VERY BEST OF GEARHUNGRY STRAIGHT TO YOUR INBOX