Best Blackhead Remover Vacuums In 2021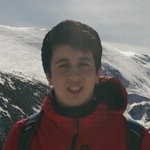 This product guide was written by Chris Spencer
Support us! GearHungry may earn a small commission from affiliate links in this article.
Learn more
Whether those annoying zits and blackheads started surfacing at puberty, or many years later, the point remains, they are significant insecurity for many. Instead of trying every natural face mask on the market, vacuum blackhead removers seem to be the new terminators when it comes to getting rid of blackheads effectively. Even though it's a niche market, they are selling well, so the challenge is deciding which one to pick, and which model is more reliable. We've done the hard part for you; here are some of the best blackhead remover vacuums on the market.
The Best Blackhead Remover Vacuum
Blackhead Remover Vacuum Buying Guide & FAQ
It's normal to be skeptical about how reliable these blackhead removers are, and more importantly, which one to buy. The skin on the face is very delicate, so it's essential to read up on every product that touches it. However, blackheads are very stubborn, but where face masks and home remedies have failed, remover vacuums have excelled.
Plus, using one without the other may be the reason those zits are clearing out as fast. The facial scrubs and masks may be doing a great job at opening up the pores and clearing the black spots, but since annoying blackheads are more rooted in the skin, something more powerful has to bring them out. Blackhead removers have become quite popular, so it's only reasonable that many brands have jumped on the trend, saturating the market with the good, the bad, and the not-so-effective.
To help you make a more informed choice before purchasing a blackhead remover vacuum, we put this guide together to give you useful tips that will help decipher between a reliable product and an unsuitable one.

Features To Look For In Blackhead Remover Vacuum
Vacuum - The way a blackhead remover vacuum works is almost synonymous to how a domestic vacuum cleaner works. The blackhead vacuum, of course, is a much smaller and gentler version. However, the vacuum should powerfully suck out the clogs and other blemishes in the skin. If you're opting for a vacuum instead of a serum or face mask, then it has to be able to remove these impurities from the skin mechanically. Pressing the skin on your face together isn't hygienic or practical, plus it might even cause irritation and scarring.
If the blackhead remover vacuum leaves blemishes behind after use, it's probably not that effective. The good thing about these vacuums is their one-time purchase feature, as opposed to facial masks and creams, which you have to purchase regularly for a lasting effect.
Vacuums are also less invasive than using tools to extract the blackheads that could wound and irritate the skin. The June Julien Pore Facial Cleanser comes with four different suction tubes suitable for all skin types and helps users focus more on trouble areas when using the vacuum tool.
Suction - The type of aspiration the vacuum will generate largely determines how effective it is when it comes to removing blackheads. It's like dragging out a plant with its root and all; a little more energy gets the whole thing out. The power a vacuum requires to suck up the clog from your pores is dependent on several factors, but you want suction power to be at least 30pka. Most vacuums come with an adjustable power level that allows users to set the intensity levels accordingly.
If you already know how sensitive or soft your face is, you'll know what level to put the vacuum on. Some have up to 4 or 6 levels, that gently or powerfully suck out those clogs, leaving behind blemish-free pores. Moderate levels are suitable for people with soft and sensitive skin. In contrast, those with more hardened skin can use the higher levels depending on the severity of the blackheads and their preferences.
Material - Anything that touches the skin has to be delicate enough to prevent irritation or injuring the skin. However, the durability of this electric tool is also a concern, and it's up to the manufacturer to strategically combine design and performance using suitable materials to make an all-round durable and reliable product. Most brands stick to eco-friendly ABS plastic because of its durability as it's non-toxicity to the skin or the environment. Others prefer using silicone materials because it's generally softer on the skin, preventing any irritation or damage.
Batteries - Some blackhead remover pore vacuum uses batteries to operate, while others allow recharging via USB, and some are corded. While many prefer corded models, battery-powered vacuums are more suitable when you are on the move, traveling to a new city or country, or in rooms that don't have convenient power sockets close to the mirror.
Going with battery-powered or corded blackhead remover vacuum tools is totally up to you. Make sure you check what kind of batteries come with the vacuum tool if any. You'll also have to consider how many minutes the charge lasts; some devices operate up to 120 minutes while others exceed that time.
Waterproof - Most electric tools used on the face are waterproof. Skin routines usually require washing the face or using a warm towel over it before any other product is applied or used on the skin. This requirement sometimes involves performing such tasks in wet environments like the bathroom, so if this is a must-have feature for you, ensure you check the specifications. The EUNON Blackhead Vacuum Remover, among others, is water-resistant and can be used in wet environments, while still delivering optimal performance.
Design - Blackhead remover vacuums broadly appeal to most potential users. Unfortunately, not all brands think of this. It's one thing to make a fancy vacuum tool that looks exceptional and high tech, but another to make it easy to grip, comfortable on the hands, and light enough for one-hand use.
The design requirements mandate being smooth on the hands, slender enough for even small to wrap around, making it easy to hold when near the face. If it's too heavy, the design will induce fatigue, and a vacuum tool with a design that doesn't make it easy for use will soon get left in a drawer.
Other Features - You can also look out for good LED displays, multi-functional probes that come with the device, and the overall design. The multi-functional probes allow users to change the suction lobes to what is the most suitable.

Blackhead Remover Vacuum FAQ
Q: What is a blackhead remover vacuum?
A: This is a modern tool that uses innovative suction similar to that of a vacuum cleaner, to gently or powerfully clear out blackheads without damaging the skin. There are no chemicals involved, and they are less invasive, sitting lightly on the skin while absorbing the clogs.
Q: Do blackhead remover vacuums work?
A: A face blackhead vacuum will work effectively if the blackheads aren't buried deep in the skin. To assist the process, some use a hot or warm towel to open up the pores before using this device. Not all models work equally well, so do your research to make the best investment.
Q: Are blackhead vacuums bad for skin?
A: As stated before, using a blackhead remover vacuum is less invasive on the skin, and what most people are concerned about are unsatisfactory results and not necessarily any real damage to the skin. However, too much suction can cause bruising, so it's best to stay within limits best suitable for your skin type.
Q: What should I put on my face after a pore vacuum?
A: After using the pore vacuum, first, place a cold towel on your face to close and relax the pores, then use a cleanser to clean off all residue left on the skin. Afterward, you can follow up with a toner or moisturizer.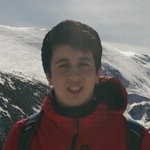 The best!
Gear, gadgets & stuff for men
Straight to your inbox