Best Energy Pills in 2022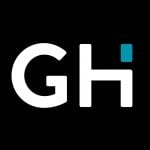 This product guide was written by GearHungry Staff
Last Updated
September 20, 2018
GearHungry Staff
GearHungry Staff posts are a compilation of work by various members of our editorial team. We update old articles regularly to provide you the most current information. You can learn more about our staff
here
.
GearHungry may earn a small commission from affiliate links in this article.
Learn more
Many people reach a point during their busy day when their energy levels begin to crater. As a result, their work performance suffers or they suddenly find they don't have the energy to stay fully engaged during an important meeting. People who work out frequently often wish there was something they could take that would help enhance their performance without damaging their health. And athletes are often looking for a pick me up before a big game but need to be careful not to violate rules regarding performance-enhancing drugs. For all of these people, energy pills are a convenient, affordable response to their needs. Below we have gathered together ten best energy pills on the market today.
The Best Energy Pill
Prolab Caffeine Energy Pills
Prolab has been around a while and has earned a reputation for creating high-quality energy supplements for bodybuilders, athletes, and everyday workout aficionados. These Caffeine Tablets are specially formulated to provide the energy boost you need without the jitters and nervousness that can sometimes accompany caffeine. These caffeine pills also kick in quickly. Typically in less than 15 minutes, which is fast for an energy pill. They help you focus, carry you through those afternoon slumps that used to drive you nuts and provide athletes the boost they need to ensure they get the most from their training regime.
Not everyone who needs a kickstart in the middle of the day or before a workout has the time or opportunity to grab a cup of coffee. With these fast-acting, effective energy boost tablets from Prolab, they don't have to. Just to add a bit of icing on the cake they're also affordable and contain no soy, gluten, yeast, artificial coloring, artificial preservative or added sugar. Add it all up and you have our Best Choice. Be sure to also check out our list of the best energy bars for more great items like this.
Key Features:
Fast acting
200 mg caffeine per tablet
No artificial ingredients or sugar
Formulated to avoid common caffeine side effects
No carbs means keto friendly
Specification:
Brand

ProLab

Model

PR49

Weight

2.08 ounces
Widely recognized as safe and effective
One of the more affordable energy pills
Great for athletes, students, professionals and more
None that warrant mentioning
Havasu Nutrition Extra Strength Energy Pills
Havasu attempt to steer clear of caffeine with their Extra Strength Brain Supplement. For the most part, they succeed in producing a supplement that not only increases mental acuity but also provides a subtle but real shot in the arm as far as energy is concerned. They do this by way of their blend of natural ingredients that includes Ginkgo Biloba, St John's wort, DMAE and huperzine A. Don't take Havasu Extra Strength Brain Supplements expecting the kind of kick you get from a double shot of espresso. That isn't going to happen. What will happen is that you'll feel energetic for longer periods of time and you'll experience fewer dips in your energy levels.
In addition, because these capsules are caffeine free you won't have to deal with the jitters, mood swings, upset stomach or any of the other side effects of caffeine. What you will experience is the kind of consistent energy and enhanced mental clarity that pays dividends whether you're a triathlete or trial attorney. Make sure you also check our selection of the best vegan protein powders for more great items like this.
Key Features:
Proven low impact high efficiency ingredients
No shakiness or upset stomach
Improves cognitive function safely
100% satisfaction guaranteed or money back
Specification:
Brand

Havasu Nutrition

Weight

1 ounces
Made in a Good Manufacturing Practices certified facility
Effective supplements to increase energy that have minimal side effects
Actually has a pretty nice fruity flavor
The effect can be so subtle that it's hard to notice
Nutra Champs Organic Maca Root Energy Pills
There are a lot of claims bandied about these days about the amazing power of certain natural compounds. While many of those claims amount to little more than wishful thinking there are cases where some all-natural ingredients have proven their effectiveness and applicability over time and maca root is one of them. Maca root, or Lepidium meyenii as it's known scientifically, comes from the area around Lake Junin in the Peruvian highlands. It has been cultivated there for centuries and both eaten as part of the staple diet and used to provide relief from a variety of maladies including infertility and fatigue.
Nutra Champs Organic Maca Root Capsules contain a blend of black, yellow and red maca that helps provide a safe, effective boost to energy levels so that you can get that important paper done on time, avoid the post-lunch crash or have the stamina necessary to achieve new personal bests in the gym. These are energy supplements that work surprisingly fast and while the effect isn't going to bowl you over you'll be aware of it when you find you have an extra gear you didn't have previously. Our guide to top pre-workout formulas offers more great options for fitness enthusiasts. 
Key Features:
Easily absorbed by the body
Provides fast effective energy boost
No caffeine related side effects
No gluten, soy or artificial preservatives
Lifetime guarantee
Specification:
Brand

NutraChamps

Weight

1.6 ounces
Real energy without the downsides of caffeine
Contains no artificial ingredients
Contains no GMOs (genetically modified organisms)
No sugar added
Zhou Thyroid Support Supplements for Energy and Focus
While this supplement openly advertises itself as a thyroid support supplement it also happens to be a first-class energy booster as well. And that's good for everyone, particularly those with a thyroid condition. Doctors and scientists know only too well how the thyroid can affect energy levels and so research into treating various thyroid conditions has a tendency to also turn up effective ways to boost lagging energy levels.
Zhou Thyroid Support Complex loads you up with the amino acid L-Tyrosine which helps in the production of hormones crucial to thyroid function. There's also schizandra and ashwagandha which can not only aid in boosting thyroid function but also play a role in elevating energy levels and building muscle mass. Finally, there's cayenne which helps increase circulation, which is so crucial for maintaining energy levels. Like most non-caffeine based energy pills you're not going to experience a jolt after taking Zhou Support Complex. Instead, the effects will be more nuanced and manifest themselves mainly in your ability to avoid energy craters and maintain focus throughout the day. You may also be interested in some of the best multivitamins for women over 50 from our list, so check them out.
Key Features:
A wealth of safe, effective energy boosting ingredients
Vitamin B12 to help enable energy distribution
No genetically modified organisms (GMOs)
Stabilizes energy levels while boosting thyroid function
Money back guarantee if not completely satisfied
Specification:
Brand

Zhou Nutrition

Weight

0.8 ounces
Highly effective at preventing energy craters
Contains no GMOs and no artificial stimulants
Both effective and affordable
Those waiting for an energy "jolt" will be disappointed
Nutra Champs Rhodiola Rosea Supplement
Nutra Champs Rhodiola Rosea is another caffeine-free supplement designed to boost energy levels without subjecting you to the potential side effects of caffeine. Rhodiola Rosea is gluten and GMO-free supplement that's also vegan-friendly and produced in the company's GMP accredited factory. Like other caffeine-free high energy supplements, it seeks to help you make the most of your body's latent energy rather than providing an artificial jolt of energy that may leave you jittery and anxious.
Most people don't really need a shot of adrenaline or caffeine in order to get the energy needed to bolster physical performance or mental acuity. All they really need to do is make more effective use of the energy they already have. Nutra Champs Rhodiola Rosea helps them do just that by putting this Siberian herb to work cleansing their system of those energy anchors that damage cells and leave them feeling drained. Salidroside is also included for its ability to stimulate the nervous system and enhance brain function. Our handy guide to the best supplements for runners features more great products like this.
Key Features:
Promotes a higher level of stable energy output
Salidroside enhances brain acuity
Clears body and mind and strengthens focus
Free of GMOs and artificial ingredients
Made in the US and fully guaranteed
Specification:
Brand

NutraChamps

Weight

4 ounces
Takes a well balanced approach to energy production
Helps to relieve anxiety and reduce stress
A less anxious mind is a clearer mind
Can be somewhat hit or miss
Nutricost Caffeine Pills provide the recommended amount of caffeine in an easy to digest gluten free pill that will have you back up and in the game in just minutes. This Nutricost supplement is also free of artificial preservatives and contains none of the sugar you'll find in abundance in most energy drinks. Nutricost tests its products with independent 3rd party labs to ensure safety and effectiveness. They also steer clear of genetically modified organisms (GMOs) so that you can be confident the energy boost you're enjoying is a natural phenomenon and not something imposed in a potentially dangerous fashion.
Caffeine is the most effective, naturally occurring energy-boosting compound ever discovered. Though to be sure it's not without its potential side effects. With this supplement, you can keep track of exactly how much caffeine you are ingesting in order to stave off those side effects so that you can enjoy the heightened state of energy and focus. All that plus the affordable price point makes this our Best Value. Find more great products like this by checking out our guide to the best-tasting protein powders.
Key Features:
Recommended daily dosage of caffeine in each pill
No sugar added as in energy drinks
Take once a day for optimal effect
3rd party tested for safety and effectiveness
Made in the US
Specification:
Brand

Nutricost

Weight

12.3 ounces
These energy pills provide an unmistakable boost
Safe and effective when taken prior to working out
No artificial anything used in its production
Suntheanine L-Theanine Double-Strength
L-theanine is known to relieve stress and help stave off the kind of drowsiness which affects many people at different times of the day. As an energy supplement then Suntheanine L-Theanine Double Strength takes a different approach than caffeine-based supplements. Instead of providing a jolt, it goes about its business by helping to stabilize energy distribution in order to avoid the energy dips that can take the wind out of your sails.
Energy loss often happens at the worst possible times; when you're about to start your workout or run when you need to buckle down and focus for the big exam tomorrow or just when something comes up at work that requires your immediate and full attention. L-theanine can help stabilize your energy levels so that you're at your best all day long. At the same time, you won't experience the nervousness or anxiety that often accompanies a shot of espresso or a cup of coffee. Because of its ability to enable optimal effort without any nasty side effects Suntheanine L-Theanine earns our Premium Choice designation. You may also like to check our best creatine review for more great items like this.
Key Features:
Produced in a GMP certified facility
Stabilizes energy levels while reducing stress
Clinically proven effectiveness
Formulated with coconut oil
100% free of GMOs
Specification:
Brand

Sports Research

Model

023249010173

Weight

0.48 ounces
Cost a bit more but is worth the stretch
Free of artificial ingredients
Provides the energy you need without causing you to feel wired
More expensive than other energy pills
Smarter Vitamins Keto 200mg Caffeine Pills
Many people on the keto diet find it difficult to maintain energy levels after eliminating most carbs from the menu. At the same time, their bodies are often undergoing fundamental changes as they lose weight and start to burn fat. Working out, which is an important part of the keto experience, then becomes something of a challenge. That's when a lot of keto dieters turn to energy pills to provide the boost they need to jumpstart their exercise routines.
Smarter Vitamins Keto Caffeine Pills provides that boost without relying on sugar like so many energy drinks do. This allows the keto dieter to stay within their carb intake levels and still enjoy the enhanced energy they need to effectively burn off body fat and build lean, strong muscles they're after.
Key Features:
A minimal 5 calories per capsule
No sugar or other ingredients to derail the keto diet
Includes green tea to smooth out any jitters
Includes L-theanine to disperse energy more evenly
Excellent vitamins to take for energy
Specification:
Brand

SmarterVitamins

Weight

0.32 ounces
Outstanding vitamins to help with energy for keto dieters
A minimal calorie load that won't affect your diet
Contains no additives or artificial fillers
GENIUS CAFFEINE Extended Release Caffeine Pills
Genius Caffeine Extended Release Caffeine Pills don't shy away from the issue of caffeine side effects. Instead, they face it head-on and provide a smart, effective response by way of their microencapsulated time-release pills. The problem with most caffeine pills is that you get hit with the entire dosage at once. This can create unwanted side effects like anxiety and nervousness. Genius Caffeine pills are microencapsulated and release their caffeine load gradually so the effect is more nuanced yet just as real.
In addition, Genius Caffeine doesn't overload you with caffeine. Instead, they provide 100 mg rather than the more standard 200 mg. This also helps reduce the chance of side effects and leaves it up to you to determine if you want to take another or if the effects you're getting from a single capsule are sufficient. You may also like some of the best multivitamins for women, so check them out.
Key Features:
Microencapsulated time released energy pills
Veggie capsules are easily digested
No sugar to ruin your diet
Enhanced mental acuity
Specification:
Brand

The Genius Brand

Model

4332492446

Weight

1.6 ounces
No iffy ingredients that could undermine athletes
100 mg capsules allow you to take more than one if needed
Effective and virtually side effect free
Smaller dosage might tempt you to take more than recommended
Prime Labs – Men's Testosterone Booster
With over 30,000 five-star reviews on Amazon, this 60-pack of Prime Labs Men's Testosterone Booster is a no-brainer. Designed to improve your strength, energy, and stamina, these tablets are the ideal daily supplement to improve your workouts and help you achieve more at work. At age 30, men's natural testosterone levels start to decline, which is why this natural supplement is so useful – it will help you feel younger for longer. 
Prime Test is designed to increase your circulation and blood flow, so it works as a natural anabolic enhancer. That means it can help burn away belly fat and help you build strength and muscle. All of this adds together to increase your confidence at work, in the gym, and even in the bedroom. 
Key Features:
Pack of 60 
Safe & natural ingredients 
May improve strength, stamina, and energy 
Improves circulation and blood flow
No binders or fillers 
Specification:
Brand

Prime Labs

Model

PL-9688

Weight

3.99 ounces
Thousands of five-star reviews
Safe and natural 
Improves performance in the gym, at work, and in the bedroom
Energy Pills Buying Guide
How We Chose Our Selection Of Energy Pills
Brand - When it comes to any kind of supplement it's important to be able to trust the manufacturer. For that reason, most people default to known brand names with established reputations and proven track records of safety. And that's both reasonable and entirely understandable. We also approach unknown brands with an additional bit of skepticism. But at the end of the day, it's effectiveness, not branding, that is the ultimate measuring stick when it comes to energy pills, vitamins for energy or any other type of supplement.
Reviews - Customer reviews are always a mixed bag. While it can be helpful to get a feel for what people are saying about a product you can never really be sure of the motive behind a particular review. Especially if the review is glowing or dismissive. So we'll take note of what's being said about this or that supplement and if there is a critical consensus we'll certainly take that into consideration. But when all is said and done we're not an aggregator site. We draw our own conclusions.
Ingredients - When it comes to energy pills there is one ingredient that stands head and shoulders above the rest and that is caffeine. Without caffeine, the energy pill landscape would be a barren one indeed. That said, the known side effects of caffeine have driven others to explore a range of alternative ingredients with predictably mixed results. In many cases, these pills turn out to be little more than placebos, while in other cases the boost they provide is real and quantifiable. Any of the caffeine alternatives that made our list have proven themselves effective and are worthy of your consideration.
Price - The best energy supplements take time to develop. All that R&D needs to be recouped once the product comes to market which is the primary reason high-quality supplements cost so much. For us the primary factor in determining whether an energy pill is worth buying is effectiveness. As such, while we always have our eyes open for outstanding values, price, in this case, is a secondary consideration.

Features To Look For In Energy Pills
Caffeine Content - As we mentioned caffeine is the 600-pound gorilla in the room when it comes to energy pill ingredients. That's because it works. As such most energy pills are either straight up caffeine pills or utilize caffeine to some degree in their formulation. Still, you might want to avoid any pill that contains more than 200 mg of caffeine.
Ingredients - While caffeine has the undisputed track record too much caffeine can cause jitters, insomnia and very real withdrawal symptoms should you decide to stop taking it. As such people have long sought less impactful alternatives to caffeine. Some energy pills use these alternative ingredients at the exclusion of caffeine, while others use them in concert with smaller doses of caffeine. These alternative ingredients include:
L-Theanine - L-Theanine is an amino acid that provides a subtle energy boost that does not produce jitters, upset stomach or most of the other known side effects of caffeine. However, it also does not produce the caffeine "rush" either. Rather it allows you to avoid those periods during the day when you might normally hit a wall.
Guarana - Guarana is an herb that contains low levels of caffeine. So if you are seeking an alternative to caffeine and see this on the ingredient list of an "all natural" herbal energy pill, be mindful that if you take that pill you'll be getting caffeine anyway.
Ginseng - Ginseng is considered a kind of miracle root in the East where it is used to treat everything from fatigue to immune system disorders, infertility, heart conditions, cancer and more. Some athletes believe it also provides an energy boost and use it in lieu of caffeine.
Vitamin B12 - While vitamin B12 is not an energy booster in and of itself it is important in enabling the body to make the most out of compounds like caffeine. If you're not getting enough B12 you simply won't experience the same kind of jolt from caffeine that you otherwise would. This is why some energy pills include B12 in their formulation.
Brand reputation - As we said above the reputation of a brand is important when it comes to any type of supplement. People want to be sure that a product is safe before they ingest it. And the best way to ensure that is to choose energy supplements produced by manufacturers with proven track records. Certainly, that can make it tough for new companies to get a foothold in the supplement business but that's just the way it is, and rightfully so.
Effectiveness - When it comes to energy pills it's all about effectiveness. A pill can have the world's most awesome marketing campaign and a blizzard of celebrity endorsements but if it doesn't work, none of that matters. You purchase energy pills because you want a boost during the long work day or prior to exercise. If the energy pill you chose doesn't provide it you should not waste any time trying to find one that will.
Caffeine Pills vs Coffee/Tea
When it comes to energy pills it's usually pretty easy to determine how much caffeine you're getting as it's written on the ingredient list. On the other hand, trying to determine how much caffeine you're getting from a cup of coffee can be problematic since it will depend on the type of coffee, the size of the cup and other things. As such those who want to keep close tabs on how much caffeine they're ingesting will likely find caffeine pills make it easy to do so. On the downside, meeting a friend for a caffeine pill and conversation isn't quite as much fun as meeting for a coffee and some conversation. With coffee, you get the caffeine, the taste, and the yummy aroma. Plus you can sip on your coffee in a leisurely fashion over a period of time. But as mentioned above it will be harder to determine exactly how much caffeine you're ingesting this way.
Energy Pills FAQ
Q: What are Energy Pills?
A: Energy pills are a form of supplement, like multivitamins, except that they are specifically formulated to provide you with a boost of energy at times when you may be dragging a bit. Some folks use them to provide a jolt of energy right before they work out or run and students often use them in order to stay awake and focused while they study for important exams. There are many types of pills on the market purporting to provide this type of boost with the overwhelming majority using caffeine as the active ingredient.
Q: What are the benefits of taking Energy Pills
A: The best energy pills provide a range of benefits for individuals engaged in all types of different activities, including:
Athletes and people who want more from their workout - Energy pills can provide that desired performance boost while also reducing muscle pain and recovery time afterward.
Students and working professionals - Energy pills help improve their focus during class or at times leading up to important exams. They also help professionals who need to put in extra hours at the office in order to finish up work on important cases or accounts.
Dieters - Many people find energy pills helpful in the fight to lose weight. Having extra energy to call on gets them up and keeps them active which helps them burn off excess calories and achieve their weight loss goals.
Truckers - While there are definitely limits on how long any long distance trucker should stay behind the wheel energy pills can help heighten a driver's awareness during the late stages of a long day on the road.
Q: How long does it take for caffeine pills to work?
A: It's impossible to put an exact time on it because it will be dependent on factors such as age, weight and your specific metabolic rate. That said, in most cases, people will start to feel the effects of a caffeine pill within 10-15 minutes of taking it. Be aware however that it may take a further 20 or so minutes before you feel its full effects.
Q: Are Energy Pills good for you?
A: "Good for you" is a relative term and depends on the reason you are taking the energy pill in the first place. If you take them to enhance physical performance and you find your physical performance enhanced then you would have to conclude that they have been good for you. If, on the other hand, you take them to be more alert during an evening class at the local college but the caffeine then makes it hard for you to get to sleep when you get home and your work performance suffers the next day then you'd have to conclude that they're not really so good for you. In addition, if your preferred energy pill is heavy on caffeine and you are taking them like candy you're likely to suffer a number of the not-so-pleasant side effect we're about to discuss in response to the next question.
Q: Are there any side effects?
A: Any side effects from energy pills tend to be the well-known side effects of caffeine. While ingesting caffeine in moderation is typically a safe practice, excessive caffeine intake can have the following side effects:
Anxiety
Insomnia
Irritability
Moodiness
Nervousness
Upset stomach
Heart palpitations
Accelerated heart rate
If you find yourself experiencing multiple side effects stop taking the energy pills and discuss the situation with your doctor before you resume taking them.
Q: Why do I lack energy?
A: There are many numbers of reasons why someone might be experiencing a lack of energy including:
Too many carbs - While carbs are known for supplying energy for long distance runners and the like they can actually make you feel fatigued if you eat too many at once due to their tendency to raise blood sugar levels.
Diabetes - It is estimated that the number of people with Type II diabetes who are not aware of it is in the millions worldwide. You may be one of those people. If that's the case you are going to feel fatigued more often than you used to. Before you start trying to compensate for fatigue with energy pills have your blood sugar tested.
Dehydration - The number of people who don't drink enough water is staggering. Dehydration can lead to a rash of different health problems including fatigue. Before you start taking energy pills to compensate for your lack of drive ask yourself if you're drinking enough water.
Anemia - Not enough iron in the diet can result in anemia. Anemia results in an insufficient number of red blood cells or red blood cells that are weak and unable to carry enough oxygen to your muscles. As a result, you'll feel fatigued.
These are just some of the reasons people may be stricken by fatigue. If you feel less energetic than you normally do and there is no obvious reason for it, consult your doctor.
Q: How long does caffeine stay in the body?
A: In most cases, caffeine stays in the body for five to nine hours. Although the exact length of time can be influenced by a person's weight, metabolism, whether or not they are pregnant and other factors.
Q: How many Energy Pills can I have in a day?
A: As it's your body you can have as many as you like. However, if you take too many even the best energy pills will produce some or all of the above-listed side effects. You are also virtually guaranteed to crash hard when the effects wear off. Most doctors advise not taking more than one 200 mg energy pill per day. Especially if that energy pill is a straight-up caffeine pill. To get optimal results from that energy pill to take it some 20 minutes before you begin working out. If you are taking it to help with school or work performance make sure you don't take it too late in the day as it may negatively affect your ability to get to sleep.
Q: What foods and beverages have a high amount of caffeine?
A: Obviously coffee contains caffeine but it's far from the only beverage that does. Many soft drinks also contain caffeine, especially colas. In addition, you'll find caffeine in many types of ice cream, candy bars, hot chocolate, and protein bars as well. Even decaf coffee contains caffeine. Just not as much as standard coffee.
Sign Up Now
GET THE VERY BEST OF GEARHUNGRY STRAIGHT TO YOUR INBOX