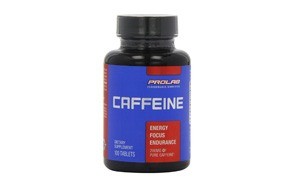 Prolab Caffeine Tablets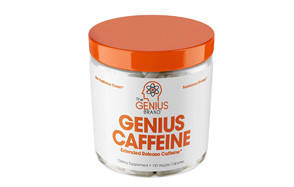 GENIUS CAFFEINE Extended Release Caffeine Pills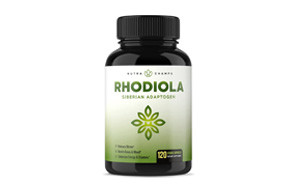 Nutra Champs Rhodiola Rosea Supplement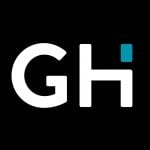 Many people reach a point during their busy day when their energy levels begin to crater. As a result, their work performance suffers or they suddenly find they don't have the energy to stay fully engaged during an important meeting. People who work out frequently often wish there was something they could take that would help enhance their performance without damaging their health. And athletes are often looking for a pick me up before a big game but need to be careful not to violate rules regarding performance-enhancing drugs. For all of these people, energy pills are a convenient, affordable response to their needs. Below we have gathered together ten best energy pills on the market today.
The Best Energy Pill
Energy Pills Buying Guide
How We Chose Our Selection of Energy Pills
Brand - When it comes to any kind of supplement it's important to be able to trust the manufacturer. For that reason, most people default to known brand names with established reputations and proven track records of safety. And that's both reasonable and entirely understandable. We also approach unknown brands with an additional bit of skepticism. But at the end of the day, it's effectiveness, not branding, that is the ultimate measuring stick when it comes to energy pills, vitamins for energy or any other type of supplement.
Reviews - Customer reviews are always a mixed bag. While it can be helpful to get a feel for what people are saying about a product you can never really be sure of the motive behind a particular review. Especially if the review is glowing or dismissive. So we'll take note of what's being said about this or that supplement and if there is a critical consensus we'll certainly take that into consideration. But when all is said and done we're not an aggregator site. We draw our own conclusions.
Ingredients - When it comes to energy pills there is one ingredient that stands head and shoulders above the rest and that is caffeine. Without caffeine, the energy pill landscape would be a barren one indeed. That said, the known side effects of caffeine have driven others to explore a range of alternative ingredients with predictably mixed results. In many cases, these pills turn out to be little more than placebos, while in other cases the boost they provide is real and quantifiable. Any of the caffeine alternatives that made our list have proven themselves effective and are worthy of your consideration.
Price - The best energy supplements take time to develop. All that R&D needs to be recouped once the product comes to market which is the primary reason high-quality supplements cost so much. For us the primary factor in determining whether an energy pill is worth buying is effectiveness. As such, while we always have our eyes open for outstanding values, price, in this case, is a secondary consideration.

Features To Look For In Energy Pills
Caffeine Content - As we mentioned caffeine is the 600-pound gorilla in the room when it comes to energy pill ingredients. That's because it works. As such most energy pills are either straight up caffeine pills or utilize caffeine to some degree in their formulation. Still, you might want to avoid any pill that contains more than 200 mg of caffeine.
Ingredients - While caffeine has the undisputed track record too much caffeine can cause jitters, insomnia and very real withdrawal symptoms should you decide to stop taking it. As such people have long sought less impactful alternatives to caffeine. Some energy pills use these alternative ingredients at the exclusion of caffeine, while others use them in concert with smaller doses of caffeine. These alternative ingredients include:
L-Theanine - L-Theanine is an amino acid that provides a subtle energy boost that does not produce jitters, upset stomach or most of the other known side effects of caffeine. However, it also does not produce the caffeine "rush" either. Rather it allows you to avoid those periods during the day when you might normally hit a wall.
Guarana - Guarana is an herb that contains low levels of caffeine. So if you are seeking an alternative to caffeine and see this on the ingredient list of an "all natural" herbal energy pill, be mindful that if you take that pill you'll be getting caffeine anyway.
Ginseng - Ginseng is considered a kind of miracle root in the East where it is used to treat everything from fatigue to immune system disorders, infertility, heart conditions, cancer and more. Some athletes believe it also provides an energy boost and use it in lieu of caffeine.
Vitamin B12 - While vitamin B12 is not an energy booster in and of itself it is important in enabling the body to make the most out of compounds like caffeine. If you're not getting enough B12 you simply won't experience the same kind of jolt from caffeine that you otherwise would. This is why some energy pills include B12 in their formulation.
Brand Reputation - As we said above the reputation of a brand is important when it comes to any type of supplement. People want to be sure that a product is safe before they ingest it. And the best way to ensure that is to choose energy supplements produced by manufacturers with proven track records. Certainly, that can make it tough for new companies to get a foothold in the supplement business but that's just the way it is, and rightfully so.
Effectiveness - When it comes to energy pills it's all about effectiveness. A pill can have the world's most awesome marketing campaign and a blizzard of celebrity endorsements but if it doesn't work, none of that matters. You purchase energy pills because you want a boost during the long work day or prior to exercise. If the energy pill you chose doesn't provide it you should not waste any time trying to find one that will.

Caffeine Pills vs Coffee/Tea
When it comes to energy pills it's usually pretty easy to determine how much caffeine you're getting as it's written on the ingredient list. On the other hand, trying to determine how much caffeine you're getting from a cup of coffee can be problematic since it will depend on the type of coffee, the size of the cup and other things. As such those who want to keep close tabs on how much caffeine they're ingesting will likely find caffeine pills make it easy to do so. On the downside, meeting a friend for a caffeine pill and conversation isn't quite as much fun as meeting for a coffee and some conversation. With coffee, you get the caffeine, the taste, and the yummy aroma. Plus you can sip on your coffee in a leisurely fashion over a period of time. But as mentioned above it will be harder to determine exactly how much caffeine you're ingesting this way.
Energy Pills FAQs
Q: What are Energy Pills?
A: Energy pills are a form of supplement, like multivitamins, except that they are specifically formulated to provide you with a boost of energy at times when you may be dragging a bit. Some folks use them to provide a jolt of energy right before they work out or run and students often use them in order to stay awake and focused while they study for important exams. There are many types of pills on the market purporting to provide this type of boost with the overwhelming majority using caffeine as the active ingredient.
Q: What are the Benefits of taking Energy Pills
A: The best energy pills provide a range of benefits for individuals engaged in all types of different activities, including:
Athletes and people who want more from their workout - Energy pills can provide that desired performance boost while also reducing muscle pain and recovery time afterward.
Students and working professionals - Energy pills help improve their focus during class or at times leading up to important exams. They also help professionals who need to put in extra hours at the office in order to finish up work on important cases or accounts.
Dieters - Many people find energy pills helpful in the fight to lose weight. Having extra energy to call on gets them up and keeps them active which helps them burn off excess calories and achieve their weight loss goals.
Truckers - While there are definitely limits on how long any long distance trucker should stay behind the wheel energy pills can help heighten a driver's awareness during the late stages of a long day on the road.
Q: How long does it take for caffeine pills to work?
A: It's impossible to put an exact time on it because it will be dependent on factors such as age, weight and your specific metabolic rate. That said, in most cases, people will start to feel the effects of a caffeine pill within 10-15 minutes of taking it. Be aware however that it may take a further 20 or so minutes before you feel its full effects.
Q: Are Energy Pills good for you?
A: "Good for you" is a relative term and depends on the reason you are taking the energy pill in the first place. If you take them to enhance physical performance and you find your physical performance enhanced then you would have to conclude that they have been good for you. If, on the other hand, you take them to be more alert during an evening class at the local college but the caffeine then makes it hard for you to get to sleep when you get home and your work performance suffers the next day then you'd have to conclude that they're not really so good for you. In addition, if your preferred energy pill is heavy on caffeine and you are taking them like candy you're likely to suffer a number of the not-so-pleasant side effect we're about to discuss in response to the next question.
Q: Are there any side effects?
A: Any side effects from energy pills tend to be the well-known side effects of caffeine. While ingesting caffeine in moderation is typically a safe practice, excessive caffeine intake can have the following side effects:
Anxiety
Insomnia
Irritability
Moodiness
Nervousness
Upset stomach
Heart palpitations
Accelerated heart rate
If you find yourself experiencing multiple side effects stop taking the energy pills and discuss the situation with your doctor before you resume taking them.

Q: Why do I have a lack of energy?
A: There are many numbers of reasons why someone might be experiencing a lack of energy including:
Too many carbs - While carbs are known for supplying energy for long distance runners and the like they can actually make you feel fatigued if you eat too many at once due to their tendency to raise blood sugar levels.
Diabetes - It is estimated that the number of people with Type II diabetes who are not aware of it is in the millions worldwide. You may be one of those people. If that's the case you are going to feel fatigued more often than you used to. Before you start trying to compensate for fatigue with energy pills have your blood sugar tested.
Dehydration - The number of people who don't drink enough water is staggering. Dehydration can lead to a rash of different health problems including fatigue. Before you start taking energy pills to compensate for your lack of drive ask yourself if you're drinking enough water.
Anemia - Not enough iron in the diet can result in anemia. Anemia results in an insufficient number of red blood cells or red blood cells that are weak and unable to carry enough oxygen to your muscles. As a result, you'll feel fatigued.
These are just some of the reasons people may be stricken by fatigue. If you feel less energetic than you normally do and there is no obvious reason for it, consult your doctor.
Q: How long does caffeine stay in the body?
A: In most cases, caffeine stays in the body for five to nine hours. Although the exact length of time can be influenced by a person's weight, metabolism, whether or not they are pregnant and other factors.
Q: How many Energy Pills can I have in a day?
A: As it's your body you can have as many as you like. However, if you take too many even the best energy pills will produce some or all of the above-listed side effects. You are also virtually guaranteed to crash hard when the effects wear off. Most doctors advise not taking more than one 200 mg energy pill per day. Especially if that energy pill is a straight up caffeine pill. To get optimal results from that energy pill to take it some 20 minutes before you begin working out. If you are taking it to help with school or work performance make sure you don't take it too late in the day as it may negatively affect your ability to get to sleep.
Q: What foods and beverages have a high amount of caffeine?
A: Obviously coffee contains caffeine but it's far from the only beverage that does. Many soft drinks also contain caffeine, especially colas. In addition, you'll find caffeine in many types of ice cream, candy bars, hot chocolate, and protein bars as well. Even decaf coffee contains caffeine. Just not as much as standard coffee.