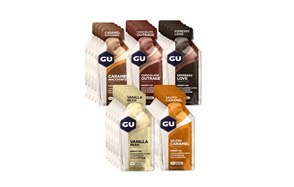 GU Energy Original Sports Nutrition Energy Gel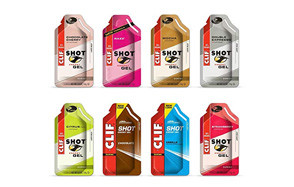 Clif Shot Energy Gels Variety Sampler Pack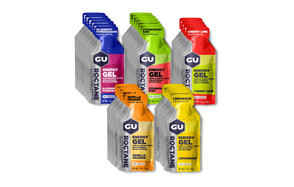 GU Energy Roctane Ultra Endurance Energy Gel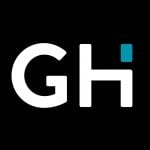 Energy gels are those nutritious substances that contain carbohydrates and electrolytes that provides you with a much-needed energy boost. They are like sports drinks–but gels. Energy gels come in different flavors, and they have some ingredients that are unique to them.
Here, we'll take you through the best energy gels that are healthy for you.
The Best Energy Gel
Energy Gel Buying Guide & FAQ
How We Chose Our Selection Of Energy Gels
Brand - We cannot overemphasize the need for brand trust and quality. Because energy gels are sensitive and low-quality ones could pose a health risk to users, it is best to go for brands that are experienced in the field and are scientifically recognized and accredited. This is why you Find a product like the GU energy gel in our list. This GU product is the world's first energy gel. Also, brand names with genuine experience and longevity make users feel relaxed. As we all know, a brand which dishes out unreliable products over one or two years will not last in a competitive market like that of today. For these reasons, we have decided to go for brands that have been relevant in the industry.
Price - Pricing is essential. It is an influential factor because everyone wants to spend money wisely. After all, no one wants to pay for an energy gel product that will prove disappointing at the end of the day. Also, we have gone for energy gels that are excellent and not too expensive or too inexpensive. Because we want to spend wisely, we should not opt for products with little or no quality. For these reasons, all our picks have been carefully selected based on a fair price and fantastic quality that cannot be rivaled.
Reviews - There's no disputing the relevance of reviews. Reviews give us an unbiased picture of how worthy or unworthy a product is. So, we have decided to go through hundreds of review to give our readers an accurate picture of energy gels that are on the market. Surveys show how pleased or disappointed buyers feel about a product they have spent their hard earned money on. And because we can't take in all the energy gels in the market, we decided to read through numerous reviews to achieve an unbiased and a reputable product guide.

Features To Look For In Energy Gels
Nutrient Levels - One thing we've looked out for in our examination of energy gels is the nutrient level. You should too, when you're looking out to buy energy gels. Goes without saying that an energy gel is useless if it cannot supply the needed nutrients. Energy gels should not only increase your strength or help you last longer in long distance races, but they should also add extra value to your health and not contain ingredients that could hurt you. So, our pick has extra packed nutrients like blueberry bergamot, vitamin B, and many more, which will give you the boost you need without posing any threats to your health.
Product Purity - Product purity is vital. We have examined gels which are pure substances that are either dangerous or will have prolonged and harmful side effects on the body. It is best to use genuine products, and those that will have no negative impact in the long run; this is why we carefully curated this list.
Taste -This matters a lot because no one wants to take in a gel that has a bitter aftertaste. If you go through our list, you'll discover that most of our picks have great flavors. We've discussed energy gels that have honey, chocolate, vanilla, strawberry, and blueberry flavors. All these mouthwatering taste are inviting and would even make users feel very comfortable.
Use - It's important to be comfortable while using energy gels. So, we advise that you go for products with the usage that are scientifically approved and recommended. The generally recommended use of an energy gel is 15 minutes before starting and 30–45 minutes after you begin the endurance exercise. Also, the first gel before an activity may be skipped in favor of a high carbohydrate snack. Energy gels are to be used every 30–45 minutes during exercise. So, buying products that are not suitable for use in this time frame may provide adverse results. To fully understand the specs of the products you're buying, you can check the manufacturer's prescription on the package.
Side Effects -This is a critical aspect we tried to examine properly. Our picks have no harmful side effects. In fact, the bulk of them is soy-, gluten-, nuts-, and dairy free. Some are also healthy for vegans. Make sure to be informed of possible side effects of any product that you pic, but it is best to stay on the 'no side effects' side of the line. However, do not hesitate to visit your doctor immediately you notice any side effects after consumption.

Energy Gel FAQ
Q: What are energy gels?
A: Energy gels are simply carbohydrate gels that give energy needed for activities such as exercise and training. Energy gels also help quicken recovery, and they are commonly used in endurance events such as triathlons, cycling and running. Energy gels are also called sports gels, endurance gels, or carbohydrate gels or nutritional gels. They usually come in small, one-dose plastic packets. And each package comes with a strip with a small notch at the top that can be peeled off to show an opening through which the gel can be consumed.
Q: When should I take energy gels?
A: You can take energy gels before, during, and after your exercise, training or running. However, most energy gel brands have unique specifications and recommendations on how to use these gels. As a rule of thumb, you can use an energy gel 15 minutes before starting and 30–45 minutes after you begin the endurance exercise. Also, the first gel before an activity may be skipped in favor of a high carbohydrate snack. Energy gels are to be used every 30–45 minutes during exercise.
Q: Are energy gels bad for you?
A: Generally, energy gels are not harmful. All the ones we listed have no adverse side effects. However, you should do well to take lots of water when you have them. Also check manufacturers warning for all the flavors, and components. You'll have an idea about what ingredients are suitable for your health.
Q: What do energy gels taste like?
A: In simple terms, energy gels taste like most flavorings that the manufacturers use. Some have vanilla, strawberry, and even honey flavor. The good thing about energy gels is that they don't taste awful.