Best Amino Acids in 2022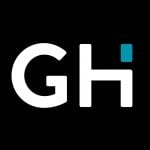 This product guide was written by GearHungry Staff
Last Updated
August 23, 2018
GearHungry Staff
GearHungry Staff posts are a compilation of work by various members of our editorial team. We update old articles regularly to provide you the most current information. You can learn more about our staff
here
.
GearHungry may earn a small commission from affiliate links in this article.
Learn more
Getting all of your amino acids in your diet is vital if you want to break down food, grow, build body tissues and perform many other body functions. We have all heard of amino acids, but not many know what they are and so they are unintentionally neglected in diets. If you want to build muscle, lose weight or just eat better, amino acid supplements are a great alternative. To give you an idea of how to do this we have compiled a list of the best amino acids all for your enjoyment (and a little bit of education).
The Best Amino Acid
Scivation Xtend BCAA Amino Acids Powder
Our best choice is the Scivation XTend BCAA powder which, unlike some BCAA powder, gives you almost immediate effects. Its branch chain amino acids have a ration of 2:1:1 leucine to everything else is both carbs and calorie free.
If you are looking to improve your weight training then this is the product for you. You will be amazed at how quickly you are able to graduate from your current PB to something much, higher. With Scivation's Xtend powder, your workouts will be easier, you will feel less sore and you will be stronger than ever before. If you are into weight training, dont forget to check out our weightlifting belts and weightlifting shoes reviews.
Key Features:
2:1:1 leucine ratio
Carbohydrate and calorie free
Hydration-inducing electrolytes
Great for muscle synthesis
Specification:
Brand

Scivation

Model

181030000281

Weight

1 pound
Optimum Nutrition Instantized BCAA Amino Acids Capsules
This product comes in easy to swallow capsules without worrying about mixing it in with your shake or smoothie. These Optimum Nutrition Instantized BCAA capsules have proven to be excellent at improving recovery time which allows you to go harder for longer and more frequently, too.
It is ideal for those who struggle to build or maintain muscle no matter how much sweat and tears you might shed at the gym. They do not come with the bitter powder taste but have proven to be just as effective. To fully prepare for your workout, check out our list of pre-workout formulas and find the right one for you.
Key Features:
Easy to swallow capsules
2:1:1 leucine ratio
Improve recovery time
Great for pre and post workout
Specification:
Brand

Optimum Nutrition

Model

BON-089

Weight

9.6 ounces
Optimum Nutrition Energy Pre-workout Amino Acids
For stronger and longer workouts, Optimum Nutrition's 65-serving Amino Energy powder avoids the chalky-taste that plagues many amino acid powder products and instead delivers a great tasting mix that will pump you full of energy before you get started.
Despite the caffeine it will not make you jittery, allowing you to get through your workout successfully and is the perfect healthy replacement for those awful energy drinks to get you going in the morning. Great for heavy workouts as well as providing enough energy for early 5k runs, this is a must have for those who feel too sluggish to workout after waking up. Mix it up in your protein shaker and hit the gym.
Key Features:
Caffeine from green tea or coffee for an energy boost
Great pre workout supplement
Focuses your mind ahead of the day
Only 1g of carbs per serving
Specification:
Brand

Optimum Nutrition

Model

1043769

Weight

1.6 pounds
Evlution Nutrition BCAA Energy Amino Acids
Considered by some to be the best BCAA powder, Evlution Nutrition's BCAA Energy both tastes great and perks you up even during your most blah moments. It is excellent for high performance workouts as well as muscle building and recovery, so you can get back to the gym much sooner than before.
For those doing keto diets, this could be the best BCAA supplement for you as it will give you enough energy throughout the day on minimal carbs. Even if you are not trying out a new diet, there are still a lot of benefits to be had with Evlution Nutrition's BCAA Energy. Our handy guide to the best multivitamins for men features more great products like this.
Key Features:
Packed full of energy
Great for low carb diets
Excellent muscle building and recovery properties
Perfect to taker anytime, anywhere
Specification:
Brand

Evlution Nutrition

Model

682055551661 / 680196594288 / 680196594257

Weight

12 ounces
BPI Sports Best BCAA Amino Acids Powder
Oh are you really the best BCAA powder, BPI Sports? We shall see. You've got a cutting-edge branched chain amino acids that utilizes Oligopeptide-Enzymatic Technology, do you? And what does that mean?
It means that it allows for faster absorption, which is often what you are looking for with BCAA, that's great news. It also tastes great, which is always a concern when it comes to powders. If you are looking to get into shape but can't stand chalky powders then consider looking here. It can also prevent sore muscles and builds strength at the same time. We're not sure about it being the best, but it is certainly up there. Find more tasty options like this by checking out our guide to the protein powders.
Key Features:
Great tasting
Builds muscles and improves recovery times
Cutting-edge technology for faster absorption
Better workout performance
Specification:
Brand

BPI Sports

Model

PROMBPI06

Weight

5.6 ounces
BSN Amino X Post Workout Amino Acids Powder
For the times after the workout where you are blinded by sweat and the simple act of getting to the locker room feels like a trek over Everest, you can use this BSN Amino X Post Workout powder to give your muscles that TLC they need to prevent any soreness tomorrow.
This is a great solution for people just getting into their workout routine who perhaps feel as if all the aches and pains aren't worth it. We all need a kick up the ass sometimes, and this could be the product to do it. It will bring consistency and actual enjoyment to the workout that will keep you going to see results. If you need energy during yor workout, you might as well try one of the energy bars from our list.
Key Features:
Great post workout supplement
No more next-dat aches
Great flavors (especially watermelon)
Stimulant-free
Specification:
Brand

BSN

Model

1084844

Weight

1 pound
Cellucor Alpha Amino Recovery Amino Acids Powder
Cellucor sounds kind of like some evil comic book corporation but we assure you that it is not. Bringing both essential amino acids and BCAA, this is an all-in-one solution to making sure you get everything you need all in one scoop.
It works great as a pre-workout drink when mixed with your smoothie, just be sure not to leave it on the shelf for too long or else you'll risk that dreaded clunkiness inside your shakes. A pretty solid product, but you might need to use a lot of it to notice any proper effects that you might desire. Be sure to also check out our list of top protein bars for more great items like this. 
Key Features:
Hydrating electrolytes
2:1:1 BCAA ratio
Contains all essential amino acids
Easy to lix, scoop and shake
Specification:
Brand

Cellucor

Model

103732

Weight

1 pound
in-KAGED Intra-Workout Amino Acids Powder
The Gear Hungry Best Amino Acids Premium Choice is the in-KAGED Intra-Workout Powder which can boost strength, increase mental clarity and maximise muscle pump to get the most from every workout.
This will turn even the most anti-powder prophets into believers and will never wane in effectiveness. It does not give stevia-based stomach cramps and will help you surpass your most extreme personal bests. A great product that will totally transform your workouts, in-KAGED is a must for anybody serious about being the best they can be. Our handy supplements for runners review features more great products like this. 
Key Features:
Increases mental clarity
Strength boost
Builds muscle
100% ingredient transparency
Specification:
Brand

Kaged Muscle

Model

KM-INKA-020WM-UK

Weight

1.1 pounds
Evlution Nutrition BCAA5000 Amino Acids
With 5 grams of premium BCAAs this is ideal for supporting muscle repair, lean mass and protein synthesis as well as improving recovery. It is excellent for using in weight loss journeys and helps to preserve and maintain muscle as you shed the pounds.
It might taste a bit strange to some, but once you see the results you will soon get over it. The BCAA5000 powder has 30 servings with a 2:1:1 ratio to ensure that your efforts do not go to waste. Love this product? Check out our vegan protein powders review for our top picks.
Key Features:
5 grams premium BCAA
Fast recovery times
Great muscle building properties
Easy to mix and make
Specification:
Brand

Evlution Nutrition

Model

710051864390

Weight

10.7 ounces
Amino Acids Buying Guide
How We Chose Our Selection of Amino Acids
There is a lot of thought that is involved when we decide on our selection of the best amino acids. Many people only like (or can be bothered) to focus on one or two factors that influence their decision, but here at Gear Hungry we like to dig deep and get really comprehensive with our process, so we've gone that little bit further than your average reader.
Ingredients - We don't want you to fill your body with crap, so we made sure that we identified products with all natural ingredients. But that wasn't enough, we also wanted to make sure that we picked products that actually had amino acids in them as well as nothing that might interfere in you achieving the goals you have set yourself.
It should probably go without saying, but we also steered well clear of anything with banned substances. We want you to get swole, but we want you to get swole the proper way.
Ratio - We looked at the BCAA ratios to determine which products contain the optimum ratios to help you build muscle. Leucine is considered the ignition of this, so we've identified products that contain more of that, alongside 1 parts isoleucine and valine.
Effectiveness - Because there is no point in taking amino acid supplements if it is not going to do anything. Their effectiveness can range from using the wrong amino acids or BCAA for what you want to achieve or merely being lies ground up and packed into a big plastic container.
This has caused us to really take a close look at how these products affect your body. Many people who take amino acid supplements want to build muscle, so we've looked into whether or not they have the right ratios of important muscle-building and protein-rich amino acids as well as considering other avenues that might be what you have in mind.
Brand - For many people the brand is the most important part of the decision making process, but we disagree. While the brand does play an important part and it can give you an idea of the quality of what you are buying, it is still just only part of the overall selection process.
Brands have their reputation for a reason, but just because they control the market share does not mean they are better. There are many smaller brands that offer something different to the big boys, so we've tried to take that into consideration when going through our candidates for the best amino acid supplements.
Reviews - Reviews are either an excellent indicator of a product's quality or a massively skewed mess of opinions that leave you even more confused than when you started. They can have their benefits though and this is what we tried to focus on when we were doing our research.
We looked at both positive and negative reviews (as well as reviews that were kind of on the fence about it all) and tried to identify trends in what customers were saying. Some were kinder than others, but looking at a whole spectrum of experience helps to give us the best idea of whether or not we think the product is worth talking about.
Price - Another factor that is often seen as the most important one, price can give you an idea of how good the product is. However, this can often come with the curse of the brand. A more well-known brand will typically charge more for their product.
There are instances though where the smaller brand will charge more, but it has the quality to justify this spending. When considering our selection, we didn't want you to overspend for some unknown, but we also didn't want to push you in the direction of cheap and inferior products.
We'd like to think that we achieved a decent balance between affordable for beginners and the more expensive products for those who really know their amino acids.
Features To Look For In Amino Acids
Label accuracy - What is in it? Does the ratio look right to you. Do your research if you are unsure how these label should look and does it actually feature what the label says.
Product purity - Has anything been done to the product to make it more effective but in an unnatural way? If so steer clear.
Nutritional value - Will the product actually be good for you? Does it boast high energy but is packed full of sugar? Yeah, not for you.
Ingredient safety - Are these ingredients safe to ingest? If you see something you are unsure of, double check.
Effectiveness - Will it actually do the job? Ask around with people who have tried it. Is it worth the money?
Types of Amino Acids
There are two primary types of amino acids. These are essential amino acids and non-essential amino acids.
Essential Amino Acids 
There are 9 essential amino acids that are considered essential because they cannot be made by the body. To guarantee that you get them, you must get them from food or essential amino acids supplements.
These essential amino acids are:
Histidine
Isoleucine
Leucine
Lysine
Methionine
Phenylalanine
Threonine
Tryptophan
Valine
There are some sources that claim that there are in fact 10 amino acids and include arginine, but this is what is considered a conditional amino acid and is required only when we are ill or suffering from stress.
These might not mean anything to you right now, but with further research into each essential amino acid, what it does and why it is beneficial, you can start to look for it in foods and supplements.
Non-Essential Amino Acids
Non-essential amino acids are created by the body, so you do not need to seek them out through foods as you would essential amino acids. The non-essential amino acids are:
Alanine
Asparagine
Aspartic acid
Glutamic acid
There are also conditional amino acids that we mentioned above and depend on your bodies condition to be required. These conditional amino acids are the aforementioned arginine as well as:
Cysteine
Glutamine
Tyrosine
Glycine
Ornithine
Proline
Serine
Amino Acids vs BCAA
BCAA, or branch chain amino acids, refer to three of the essential amino acids (leucine, isoleucine and valine) that have a structure that is fast acting and metabolised by skeletal muscle and skip to liver to get straight into your bloodstream. They are excellent when needing to build muscle and keep them working well.
There is little difference between Amino Acids and BCAAs, they are essentially the same thing except Amino Acids covers the whole range of both essential and non-essential amino acids, while BCAA means purely the three essentials above.
Amino Acids FAQ
Q: What are Amino Acids?
A: Amino acids are considered the building blocks of your body. Without them, you will not be able to digest food, build muscle or even grow. A massive amount of our muscles, cells and tissue are composed of amino acids and they take care of many different bodily functions including giving cells their structure and influence the functions of our organs, bones and tendons.
There was once a time where it was believed that amino acids are not all that important, however, this has since been proven false. They contribute to a balance metabolism and without this balanced metabolism, the human race runs the risk of developing disease which, without sounding too Doomsday Prophet, could spell disaster for humanity as a whole.
We don't have all the necessary amino acids to achieve this balanced metabolism though, which means our bodies will miss out on vital nutrients if neglected. You don't need to eat them for every meal but, getting enough amino acids in your diet will help keep you fit, healthy and avoid contracting skin disease, suffer weight problems and arthritis, among other issues.
Q: Are Amino Acids suitable for everyone?
A: Yes. Due to the fact that essential amino acids are not produced by the body it is vital that everyone finds a way to ingest them through foods and supplements. There are some people who require amino acids more than others, such as the elderly who are more susceptible to disease, but that doesn't mean younger people should take this for granted. Getting all your amino acids will help contribute to a better, healthier life.
Q: When is the best time to take Amino Acids?
A: The best time to take amino acids is during your workouts as your body is working harder than usual so more essential nutrients are being used up. It is simple enough to to achieve this, simply add an amino acid supplement to your protein shake or smoothie before your workout to give you that extra boost. You should also make sure to take them after the workout, as they will help repair and build muscle.
Q: Which is the best ratio of Amino Acids?
A: If you look at your amino acid powder, you will see a ratio that will look something like 2:1:1, 4:1:1, 8:1:1 and so on. These ratios mean the amount of amino acids within the powder. For workouts, leucine is considered the best for muscle growth so you the ratio might mean two parts leucine for every one part isoleucine and one part valine. This will typically be described on your BCAA supplement container.
Q: Can I build muscle by taking Amino Acids?
A: Absolutely. Being the building blocks of protein, amino acids play a huge role in building muscle. As mentioned, leucine is most effective for this but isoleucine and valine - both animal proteins - will also help.
Q: What are the side Eeffects of taking Amino Acids?
A: With BCAA amino acids and BCAA powder there is the risk of side effects when taken orally. One of these side effects is fatigue (not necessarily something you want during a workout), but as with all supplements they will affect people differently, so have a chat with a nutritionist or personal trainer if you have any concerns.
Sources:
What Are Amino Acids? - Amino Acid Studies
Sign Up Now
GET THE VERY BEST OF GEARHUNGRY STRAIGHT TO YOUR INBOX