Best Fiber Supplements In 2022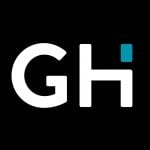 This product guide was written by GearHungry Staff
Last Updated
May 21, 2019
GearHungry Staff
GearHungry Staff posts are a compilation of work by various members of our editorial team. We update old articles regularly to provide you the most current information. You can learn more about our staff
here
.
GearHungry may earn a small commission from affiliate links in this article.
Learn more
The modern diet is often loaded with processed carbs and other foods that really shouldn't be on our daily menus. These foods often lack any real nutritional value and even less fiber. Dietary fiber is a plant-based substance that lacks any real nutrients but is nonetheless an essential nutrient we should be consuming every day. Fiber is similar to carbohydrates except it is not easily digestible. It will generally pass through your digestive system without being broken down.
So why do we need a substance that has no real nutritional value? We'll start by describing the two types of dietary fiber we should be consuming.
Soluble fiber dissolves in liquid. This type of fiber includes things like pectin, mucilage and gum. Insoluble fiber includes things like cellulose and lignin. Soluble fiber can dissolve in water, whereas insoluble fiber can't. Soluble fiber absorbs liquid and turns into a gel like mass in your gut. This absorption process has been linked to lowering cholesterol blood sugar levels. As this type of fiber absorbs liquid, it also absorbs other substances and lubricates your intestines, making digestion easier.
Insoluble fiber can be likened to a broom. This type of fiber is not digestible so it passes through your digestive system intact, sweeping the walls of your intestines as it goes. Regular consumption of insoluble fiber is great for your digestive health as it literally does clean your system out.
Both soluble and insoluble fiber are necessary in a healthy diet. The best way to get this fiber into your system is consuming fresh fruits and vegetables, nuts, seeds, legumes and many more. However, in the modern, hectic lifestyle, it's not always possible to prepare healthy meals which include fiber-rich foods. That's when our bodies can use a little bit of help in the form of fiber supplements. The best fiber supplements will have you on a regular digestive schedule and will go a long way in improving your overall health. We've put together a list of some fiber supplements that will help you start each day with a smile.
The Best Fiber Supplement
NOW Psyllium Husk Fiber Supplements
The average daily intake of dietary fiber is well below that of what it should be and sometimes we need a little boost to promote good intestinal health. Psyllium Husk is one of the best substances when it comes to fiber supplements. NOW Supplements gives you an effective form of soluble fiber with their Psyllium Husk 500 mg Capsules. Psyllium husks absorb liquid and can swell up to 50 times their original volume giving your digestive tract plenty of bulk to promote intestinal health by adding this bulk and softening stools making them easier to pass through your system.
These fiber supplements are all-natural and are made to the strict guidelines of CGMP (Current Good Manufacturing Practices) and the NPA (Natural Products Association). NOW Supplements, Psyllium Husk 500 mg, Capsules are gluten and corn free are suitable for vegetarians, vegans and those following a Keto diet. They are easy to take with just a glass of water and will help you get your intestinal health back on track. If you are a passionate runner, make sure you also check our guide to the best supplements for runners.
Key Features:
Promotes good intestinal health
Natural soluble fiber
Non-GMO Product and gluten free
Keto and vegan friendly
CGMP and NPA Certified
Specification:
Brand

NOW Foods

Model

5972

Weight

3.36 Ounces
Sunenergetic Premium Psyllium Husk Fiber Supplements
Even the healthiest people have digestive and intestinal problems from time to time. On those days when you feel like things have "backed up" you need an extra-strength cleanser like these Sunenergetic Premium Psyllium Husk Capsules. These bad boys feature 725mg of psyllium husk in every capsule for fast-acting relief.
Our busy lifestyles make it difficult to find the time to get enough soluble fiber from fruit and vegetables so you'll love the convenience of these easy to swallow capsules. Just take these capsules with a glass of water and let the psyllium husks do the rest. Make sure you also check our guide to the best probiotics for men.
Key Features:
725mg of Psyllium Husk per capsule
Powerful Psyllium Husk fiber supplement
Helps support digestive, intestinal health & regularity
Convenient, easy to swallow capsules
FDA approved and GMP certified
Specification:
Brand

Sunergetic

Weight

9.4 Ounces
Zero for Him Dietary Fiber Supplement For Men
We all know how the benefits of psyllium husks as a great source of dietary fiber. Now imagine combining psyllium husk with two other fiber super foods like flax and chia seeds. What you get is an amazing fiber supplement that does so much more than just cleanse your colon.
Zero for Him Dietary Fiber Supplement for Men combine three amazing sources of dietary fiber into one potent capsule. We've all become familiar with the use of psyllium husks in fiber supplements, but when you combine psyllium husks with flax and chia seeds you get the added bonus of nutrients such as Omega-3 fatty acids and a long list of vitamins and minerals. All of these products combined will power through your intestinal tract and give it a thorough cleansing and it will do so gently and naturally. The benefits don't stop there. These 3 substances have also been linked with weight loss and lowering levels of LDL cholesterol, which is the bad kind. You may also like to check our guide to the best energy pills.
Key Features:
150 capsules/38 day supply
Designed by men, for men
Non-GMO and suitable for vegans
Kosher and Halal friendly
Fast acting relief for all intestinal problems
Made with Psyllium Husk, flax seeds and chia seeds
Specification:
Brand

California Basics

Weight

6.4 Ounces
Metamucil Multi-Health Psyllium Fiber Supplement Capsules
Sometimes your bowels just need a gentle push and that's exactly what you get when you take Metamucil Multi-Health Psyllium Fiber Supplement Capsules. Taken daily, in the recommended doses, you can certainly get things moving and achieve regularity without straining. The psyllium husks absorb liquid and act like a sponge in your intestines, taking all the gunk within to be passed out so you end up with a nice clean colon.
The 100% natural psyllium fiber in these capsules will help you maintain healthy blood sugar levels and you can also improve your heart health by lowering bad cholesterol levels. If you like working out in the gym, check out our selection of the best amino acids.
Key Features:
Taken daily, it helps to "lighten your load"
Traps and removes the waste that weighs you down
Helps maintain healthy blood sugar levels
Helps promote heart health by lowering cholesterol
Made with 100% Natural Psyllium Fiber
Specification:
Brand

Metamucil

Weight

8.8 Ounces
Nature Made Fiber Adult Gummies
Some adults prefer taking fiber supplements in chewable form like these Nature Made Fiber Adult Gummies. The Gummies are made from natural ingredients with no artificial sweeteners. The flavors include cherry, strawberry, lemon, orange, sour apple and grape.
One of the best features of these fiber rich gummies is that they don't have any synthetic dyes or preservatives and they are gluten and yeast free. Don't let the fact that they look and taste like candy fool you. Three gummies per day will still deliver your digestive system a great dose of fiber that will help you maintain good digestive health. You'll have a normal bowel movement and start your day the healthy way. Our guide to the best vegan protein powders offers more great products so check them out.
Key Features:
Good for digestive health
All natural flavors
All natural sweeteners
No synthetic dyes, preservatives, or yeast
Gluten free
Specification:
Brand

Nature Made

Model

2952

Weight

15.2 Ounces
SuperDosing IBS Friendly Fiber Supplements
If you don't like the run-of-the-mill fiber supplements that form a bulky mass in your gut, SuperDosing IBS Friendly, Organic Acacia Senegal Fiber Capsules may be the answer to your prayer. This is more of a probiotic solution to your sensitive tummy problems. Whether you suffer from diarrhea, constipation or other digestive complaints, you'll find quick relief with these Acacia fiber capsules.
These capsule are also vegan friendly, contain no soy, lactose or gluten. They are also GMO-free, allergen free and vegan friendly. If you have a sensitive gut and are tired of trying to get through your day without constantly thinking of what your bowels plan on doing, this is the fiber supplement for you. For healthy and thick hair, be sure to pick some of the best hair vitamins from our list.
Key Features:
Natural soluble fiber supplement
Regulates digestion to alleviate diarrhea and constipation
Soothes sensitive tummies
Convenient capsules for on-the-go fiber
Acacia Fiber improves good gut flora and won't trigger IBS
Vegan friendly, GMO-free and allergen-free: no soy, lactose or gluten
Specification:
Brand

SuperDosing

Weight

8.8 Ounces
Fiber Supplement Buying Guide & FAQ
How We Chose Our Selection Of Fiber Supplements
Reviews – Anything to do with the digestive system is not a conversation starter when you're hanging out with your friends, yet it we were to bring up this topic we'd find most of us have experienced digestive and intestinal problems at one time or another. Had we talked about them, we may have been able to share solutions to the problems or, at the very least, suggest fiber supplements that may help.
Failing that, our next best option is to check the reviews of people who have used some of these fiber supplements. These reviews give us valuable information about these types of products, and how well they treated the problem. Regardless of whether the problem is constipation, diarrhea or IBS, you want whatever product you choose to work fast. The reviews gave us an insight into how effective each product is and how fast the results were. Of course, as this is a sensitive area, we also checked the negative reviews to see if there were any nasty surprises or side effects we needed to be aware of.
Price –If you've found the need to take fiber supplements you've most likely found yourself with a frequent problem in the intestinal department. Unfortunately, there is very rarely a quick solution to the problem so whatever fiber supplement you choose you will most likely need for quite a while. Some people may even need to take them for very lengthy periods. That makes price an important factor. You want something affordable that will give you relief from your symptoms. One package of fiber supplements is not going to break the bank, but when you need to ensure you have a constant supply, price is very important.
With that in mind, the prices in our selection of fiber supplements range from the very economical to those in a slightly higher price range. Some are a lot simpler in composition than others and some are more effective or faster acting than others. Our selection includes prices that will suit everyone, but it's also worth mentioning that sometimes it is wiser to choose quality over price.
Features To Look For In Fiber Supplements
Fiber Amount –Before you decide on the fiber amount contained in your supplements, take a look at your daily fruit and vegetable consumption. The average person needs about 25 grams of fiber per day so the fiber amount of your supplements will depend on how much fiber you get from your food. Keep in mind that taking fiber supplements is not a quick fix to your problems and you may need to make some adjustments to your lifestyle in addition to taking supplements. The fiber amount in supplements generally ranges from about 4 to 7 grams and the recommended doses may be 2 or 3, depending on your requirements. If you're not sure of the fiber amount you need, talk with your pharmacist or medical professional.
Amount Of Caps – If you find you need to take a fiber supplement, you will most likely need to continue taking them until your digestive problems have settled down. This can take anything from a couple of weeks to several months. Most fiber supplements come in larger quantities that should see you through a month, or longer with a recommended daily dose. The amount of caps per packaging will also depend on the frequency of your problems so even if you get some relief from your symptoms, they may return again without warning so it's good to keep fiber supplements in your medicine cabinet at all times. In the case of IBS, you can be pretty sure you will have some symptoms with a certain degree of frequency so a larger quantity is the way to go.
Ingredients – Chemical or synthetic fiber supplements can actually aggravate a digestive problem so it's best to stick to fiber supplements made from natural ingredients. Psyllium husk seems to be the most popular choice due to its absorption properties. It has the ability to soften hard stools and absorb most of the liquid in loose stools to prevent explosive diarrhea. Other ingredients that have proven to be effective in fiber supplements are things like flax seeds and chia seeds. These ingredients are also great at absorbing liquid and adding bulk to your stools. Flax seeds and chia seeds have the added bonus of being packed with nutrients making them a great addition to fiber supplements.
Fiber Supplement  FAQ
Q: Is it safe to take fiber supplements every day?
A: It is perfectly safe to take fiber supplements every day. Most fiber supplements are made from soluble fiber which does not have any adverse effects in the digestive system. However, too much fiber can cause bloating, flatulence, abdominal pain and a host of other problems. That's why it's important to follow a relatively healthy diet featuring fiber-rich foods such as fruits and vegetable and whole wheat and grain breads and cereals. Fiber supplements should only be taken if you are experiencing intestinal problems, or if you are certain your daily food intake lacks natural fiber.
Q: Is it necessary to take fiber supplements at a particular time of the day?
A: You can basically take fiber supplements at any time of the day, even with meals. As most of the natural supplements may need to be taken 2 or 3 times a day, you will be taking them at different times and intervals anyway. The most important rule to remember when taking fiber supplements is to make sure you are drinking enough water. The ingredients in fiber supplements usually feature soluble fiber which absorbs water. If you don't drink enough water, you may end up with abdominal pain and cramping, as well as constipation.
Q: Can I take fiber supplements with medication?
A: For many medications, taking fiber supplements should not pose any problems. However, keep in mind that as fiber supplements do absorb liquid, this may slow down the absorption and lower the effectiveness of some medications. Check with your doctor before combining the use of fiber supplements with prescription medicine.
Q: Will fiber supplements help me lose weight?
A: Like all dietary supplements, their effectiveness depends on your lifestyle. Fiber supplements are not a magical solution to your dietary problems. You can't eat a low fiber diet lacking in nutrients and expect vitamin and fiber supplements to rectify poor choices. Fiber supplements can assist weight loss, but a healthy diet and exercise must also be a factor.
Fiber supplements can definitely be of benefit to those suffering from bowel and digestive problems. They can alleviate the symptoms of irritable bowel syndrome, constipation and diarrhea. Fiber supplements are a great way of boosting your digestive health, which will in turn, improve your health in other areas as well. Many of them regulate blood sugar levels which leads to a healthier heart as well, so they are worth considering if you feel your health needs a boost. If you find your digestive schedule is all over the place than fiber supplements can definitely get things on a more regular schedule. This will get you starting your day the right way with a smile.
Sign Up Now
GET THE VERY BEST OF GEARHUNGRY STRAIGHT TO YOUR INBOX