Best Multi-Vitamins For Women In 2021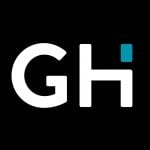 This product guide was written by GearHungry Staff
Last Updated
June 17, 2020
GearHungry Staff
GearHungry Staff posts are a compilation of work by various members of our editorial team. We update old articles regularly to provide you the most current information. You can learn more about our staff
here
.
GearHungry may earn a small commission from affiliate links in this article.
Learn more
Are you a woman who's trying to stay active and healthy? Then you may want to consider adding a multivitamin to your lifestyle. While these compact tablets full of goodness shouldn't replace wholesome food, they certainly can help to improve your diet and overall well-being.  For example, many women fall short on folic acid, calcium, and vitamin D. A good multivitamin fills the gaps to make sure that you get all the vitamins and minerals you need to feel great from the inside out. But remember, when it comes to choosing the best multivitamin for women, seek counsel from your doctor first. Once you receive professional guidance, you can select a brand that ticks the right boxes from the list below.
The Best Multivitamin For Women
Multivitamin For Women FAQ
Q: What are multivitamins for women?
A: It's challenging to narrow down a multivitamin that's going to work for everyone, but it is possible to pack many of the essentials into one pill. Multivitamins for women include all or most of the vitamins and minerals that women need to stay healthy. They are made according to the unique needs of women's bodies and contain ingredients in different dosages that may be lacking in men's multivitamins.
Q: Should you take multivitamins?
A: If you follow a diet where you can say that you get a sufficient amount of vitamins and minerals in a day, then you may not have to budget for a multivitamin. If, like most of the world's population, you don't eat as well as you should – then a multivitamin is a viable option that will do your body good.
Before taking a multivitamin, it's best to seek a doctor's advice. A professional will be able to tell you if you have specific deficiencies and if a multivitamin is going to work for you.
Q: What vitamins should a woman take daily?
A: According to Healthline, a multivitamin targeted at women should include B vitamins, vitamins A, C, D, E, and K. Minerals such as calcium, iron, and magnesium are also essential. Keep in mind, however, that a woman's nutritional needs change over time and through the different stages of life – for example, a pregnant woman may need a varying concoction of supplements compared to a pre-menopausal woman.
Consult with your doctor to see which vitamins he recommends for your age group and then peruse through the options above.
Q: How do multivitamins work?
A: We should be able to get all the vitamins and minerals we need from a healthy balanced diet – but, for many, this is not always possible. And this is where a multivitamin can help. A multivitamin that has been recommended to you by a doctor or a dietician can help with any small, critical nutritional gaps in the diet. By minimizing dietary deficiencies, you can reduce the chances of illness and other complications.

Q: What is the best time of the day to take multivitamins?
A: If the directions on the multivitamin container don't give you any specific instructions on how and when to use the product, then you may be wondering what time of day is best to take the recommended dose. The answer to this is that there is no difference - you will absorb nutrients the same way, whether it is morning or evening. There are, however, other factors with regards to timing you might want to consider. For example, should multivitamins be taken with a meal or on an empty stomach – and can they be taken with other supplements?
Referencing the Cleveland Clinic: taking a multivitamin on an empty stomach could upset the digestive tract. It can also lead to nausea. On the other hand, some nutrients are absorbed better on an empty stomach.
If you are taking other supplements, then you may want to consult a professional in the field to make sure that the different products are encouraging effective absorption instead of hindering it.
Sources:
Cleveland Clinic - Get Nauseous After Taking Vitamins? 6 Tips To Make Them Easier To Stomach
Sign Up Now
GET THE VERY BEST OF GEARHUNGRY STRAIGHT TO YOUR INBOX