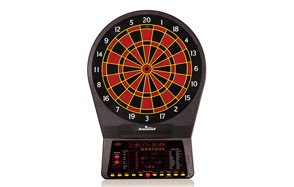 Arachnid Cricket Pro 800 Electronic Dartboard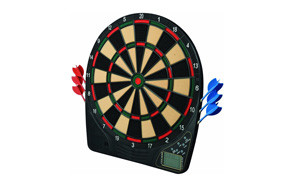 Franklin Sports FS1500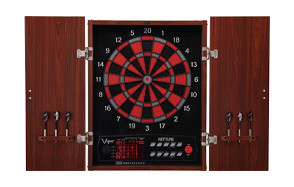 Viper Neptune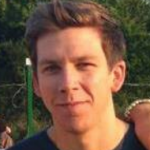 Like any great barroom game, a dart board is a quintessential pastime for a group of your best buds or your family to enjoy some friendly (and sometimes not so friendly, we do enjoy trash talk from time to time) competition. Just like the best air hockey tables, best poker sets, and best foosball tables, the best electric dartboard can transform your home or business into somewhere that's not just fun to visit or chill out at, but also a place for people to congregate for something more than just casual conversation.
With an electronic dart board, you need not worry about marring the paintwork or wallpaper, you won't need to keep score in your head – which is always especially difficult after a few too many beers – and above all else, you can have fun.
It gives you something a little different to hanging out, watching TV, and shooting the breeze, and while board games are a classic staple of any get together, it's always nice to get on your feet and show off just how on target you can be.
The Best Electric Dartboard
Electric Dartboard Buying Guide & FAQ
How We Chose Our Selection Of Electric Dartboards
We want to ensure everyone can have as much fun as possible with their new electric dartboard, so to appeal to all our readers, we used these 3 factors to determine which products are the best.
Brand - There are so many brands it's often challenging to identify which ones are worth recommending. Luckily, we've been doing this long enough that we have a great idea of which brands to focus on (like the ones you see above) and which to avoid.
Price - We understand our readers have different budgets and needs so as always we looked for a wide range of prices so it doesn't matter if you're a passionate darts player or new to the game, you can find an option to suit your needs
Reviews - Reviews are the best way of gauging how awesome any product is. They help us understand ease of use, performance, and quality. This is more than we can get from product descriptions, which while good do not always tell us the whole story.

Features To Look For In Electric Dartboards
Before deciding which is the best electric dartboard to introduce into your home, check out these essential features to consider.
Display - A clear display is an obvious thing to look out for as it makes the scores easy to read and will make menus and other options easier to navigate. Typically, electric dartboards use LCD displays, but there are a few exceptions which welcome TruColor displays with more inviting and attractive designs.
Accommodation of Players - The display will also allow you to see player scores in real time. Electric dartboards will range from accommodating 4 to 8 players, which is more than enough for tournaments or casual play. Most dartboards will also allow you to compete against the computer or enjoy single player modes for practice so you can improve your skills in the dead of night when everyone else is asleep.
Versatility - The amount of games on your dartboard is another thing to consider. We'll assume you've likely only played a few darts games in your life (301, Killer, Round the Clock), but with an electric dartboard, you can expand your game knowledge to show off the next time everyone comes over. This versatility demonstrates excellent value for money and keeps you playing much longer than with other games.

Extras - Extras are never an essential, but they are nice to have if you want to get the full experience. Some electronic dartboards include features like voice and sound effects, whereas others go a step (or 10) further by including Bluetooth connectivity and memory functions to help you track your skills and progress and even battle against players from all over the world.
Size - Regulation dart boards measure at 15.5", and most of the dart boards you encounter will be this size. However, there are others which only measure 13.5", which is still large enough for sufficient play and practice, but are not accepted as tournament size.
The size of your dartboard isn't always important and picking it depends on the space in your home or who you're buying for. Kids, for example, may not need or want a full-sized dartboard yet.

Electric Dartboard FAQ
Q: What is an electric dartboard?
A: An electric dartboard is a lot like a traditional dartboard except it runs on electricity and can keep the score by itself, which is great news for those who didn't do great at Math in high school. Unlike traditional dart boards, electric versions use soft tip darts, which is safer and also ensures the dartboard lasts longer. Of course, with potentially fragile electronics and sensors, there are other durability issues to consider.
Q: Can you use steel tip darts on electronic dart board?
A: Yes, they can. However, this is only true when the electronic dartboard is fitted with BristleTech surfaces, otherwise the steel tip darts will damage the dartboard.
Sources:
Darts FAQ - Darting