Best Electric Dartboards In 2022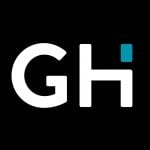 This product guide was written by GearHungry Staff
Last Updated
September 20, 2019
GearHungry Staff
GearHungry Staff posts are a compilation of work by various members of our editorial team. We update old articles regularly to provide you the most current information. You can learn more about our staff
here
.
GearHungry may earn a small commission from affiliate links in this article.
Learn more
Like any great barroom game, a dart board is a quintessential pastime for a group of your best buds or your family to enjoy some friendly (and sometimes not so friendly, we do enjoy trash talk from time to time) competition. Just like the best air hockey tables, best poker sets, and best foosball tables, the best electric dartboard can transform your home or business into somewhere that's not just fun to visit or chill out at, but also a place for people to congregate for something more than just casual conversation.
With an electronic dart board, you need not worry about marring the paintwork or wallpaper, you won't need to keep score in your head – which is always especially difficult after a few too many beers – and above all else, you can have fun.
It gives you something a little different to hanging out, watching TV, and shooting the breeze, and while board games are a classic staple of any get together, it's always nice to get on your feet and show off just how on target you can be.
The Best Electric Dartboard
Arachnid Cricket Pro 800 Electronic Dartboard
The Arachnid Cricket Pro 800 Electronic Dartboard is all sorts of fancy with its reduced bounce-outs and micro-thin segment dividers. One major selling point of this dartboard is that it offers players the opportunity to spar like professionals. Not to mention the fact that a total of eight players can enjoy it at once with a fully functioning score display. So, ditch the pen and paper as well as the human tendency to fudge the scores. Best believe that this game offers up pure and fair fun. What makes it even better is the fact that it comes with a total of 39 games coupled with 179 options. Guess what? A whopping 7 of these happen to be cricket games. It certainly does not get any better than this, that's for sure.
For those who want to opt for a more realistic and competitive feel, there are options that can make that happen. The Arachnid Cricket Pro 800 happens to be equipped with an optional 3 level Heckler feature. Best believe that this takes entertainment to a whole other level. This game is undoubtedly a vibe all on its own. There's also the physical aspect of this electronic dartboard. First, it offers up a regulation target area that measures 15.5 inches. As a result of its NNylonTough segments, durability and playability are no issue at all. No matter the capacity it is used in, this is a viable choice for individuals who aim to have some nice, clean fun. If you are a fan of paintball, you will surely like some of these paintball guns from our list. Check them out.
Key Features:
It comprises of 39 Games with 179 Variations
It is durable and functional thanks to NylonTough segments
Fitted with an LED score display
Comes with an array of accessories for playing all the games
Specification:
Brand

Arachnid

Model

E800ARA

Weight

10 Pounds
WIN.MAX Electronic Soft Tip Dartboard Set with Cabinet
Users have the option of choosing any one out of 27 games with the WIN.MAX Electronic Soft Tip Dartboard Set and that is just the tip of the iceberg. There are tons of options and features that make this one of the most engaging electronic dartboards out there. Every aspect here is so well-thought-out that it is undoubtedly the top contender. With a total of 27 fun-filled games and 195 option for unlimited entertainment, this is the dartboard to get behind. What's even better is the versatility of this game. Whether users want to play solo or with their friends, there are provisions in place for that. A total of eight players can compete against each other on this one, but that's not all there is. Taking this to a whole other level, when playing against the computer users get to choose from 5 skill levels. There is really no limit to the fun that can be derived when using this product.
Where there's a competitive game, there has to be accountability, well the WIN.MAX electronic dartboard has got that covered. Players do not need to bother stopping to keep score with this one. Thanks to a handy LED display, the real score is available as the game progresses. In fact, up to 4 player's scores can be viewed all at once by simply pushing the player/page button. What folds this all in (and more) together is the fact that everything needed to start and enjoy the game comes included in the package. All the darts, adapters and even a handy instructional manual is part of the deal.
Key Features:
It can accommodate up to 8 players
Comprises of a total of 27 games with 195 scoring options
Fitted with a control panel which has an LED front display
It comes with a strong ABS cabinet
Specification:
Brand

WIN.MAX

Weight

10.8 Pounds
Franklin Sports FS6000 Electronic Dartboard Set
It may come in the form of a dartboard, but there is no doubt that this is a statement piece. It is undoubtedly a worthy addition to all living spaces ranging from the bedroom to the office. Best believe that this is not just another pretty face, there is so much more to the Franklin Sports dartboard than what meets the eye. Players have the liberty to choose from an array of 28 programmed games of different types with over 100 variations. The truth is that just one game can prove to be a bit monotonous, so this dartboard offers up the perfect solution to that. With its large playing area, which happens to measure 5. 5 inches, this electronic dartboard offers up stellar playability for both competitive and practice games.
What's even better is the fact that it keeps scores when it comes to competitive games. Thanks to the addition of a built-in LED scoreboard, users can simply pay attention to their game while the board does the rest. There's nothing like a fair game to amp up the fun and competitive spirit. On a more physical level, this dartboard offers up an incredibly easy setup. Mounting this baby does not require much, especially since it comes with everything required for the setup. What makes it even better is the built-in storage that is included. Users can rest assured that their darts and other hardware will remain safe once the games are over.
Key Features:
Offers up 28 games with more than 100 variations
It comes equipped with built-in storage for the darts
Fitted with an official electronic LED Scoreboard
The darts are fitted with soft tips for safety
Specification:
Brand

Franklin Sports

Model

3648

Weight

6.35 Pounds
Fat Cat Electronx Electronic Dartboard
All components here work hand-in-hand to ensure that this is a highly functional choice for all lovers of the game. There is no denying the physical appeal of the Fat Cat Electronx Electronic Dartboard. Both aesthetically and structurally, this is definitely the option to beat. For instance, it comes in a design that does not only ensure the longevity of the board itself, but also the walls surrounding it. There's a large catch ring around the target face which acts as a landing zone for missed shots. This ensures that your wall does not take that much of a beating while you get a good hang of the game.
It is also equipped with an ABS cabinet which holds all the hardware needed to play the game. This saves a whole lot for both storage and safekeeping. Obviously, there's more to this product than a sturdy board and a functional casing. There is no doubt it offers players access to fun like never before. With a total of 38 games and 167 scoring options, there's so much available for users to enjoy. In the case that a solo game is what is needed, there are up to 5 skill levels readily available. Otherwise, there are provisions made for up to eight players to enjoy all the games to the fullest. Even better is the fact that everything needed to play the game is included in the packaging. All the darts, spare tips, mounting hardware among others are included to ensure that the fun starts immediately.
Key Features:
Comprises of 38 games and 167 scoring options
Fitted with concave segment holes and ultra-thin spider
It has an easy to read control panel and LCD front display
Comes with an ABS cabinet equipped with built-in slots in the doors
Specification:
Brand

Fat Cat by GLD Products

Model

42-1054

Weight

12 Pounds
Coming in a fancy and painfully sophisticated cabinet sure to class up your games room as soon as it's installed, the Viper Neptune is a dartboard that's entirely out of this world. (Because, y'know, Neptune, get it?)
Anyway, to keep with the classy look, it is regulation size at 15.5", and comes complete with 57 games and 307 options across 5 difficulty levels to appeal to experienced and novice darts players. The thin spider eliminates (or at least minimizes) the risk of bounce outs for better accuracy in the scores so there's little argument over who's truly the best around.
There's also built in dart storage to keep everything secure when not in use, while the bright LCD is clear to read and easy to navigate. The cabinet doors are a bit of a challenge to attach and adjust, but this isn't so much of an issue that it makes this electric dartboard one to seriously think about. If you prefer solo games, check out our guide to the best solo board games and pick your favorite.
Key Features:
Regulation sized 15.5" face
Cabinet style
4-person display with cricket scoring
57 games with 307 options
5 difficulty levels
6 plastic darts included
Specification:
Brand

Viper By GLD Products

Model

42-1023

Weight

22 Pounds
Built-in dart storage
Bright, crisp LCD display
Ultra-thin spider for reduced bounce outs
Cabinet doors are difficult to fit and adjust
Our final pick in our search for the best electronic dart board is the super-cheap Franklin Sports FS1500 which at less than $20 is spectacular value for anyone looking for a simple, hassle-free option to inspire a love of the other beautiful game in their kids.
The target area measures 13.5" in diameter, while the voice and sound effects are a fun little addition and unlike other (and more expensive) options, they're loud and clear, but not too loud that it'll put you off your game as you step up to the throw line. You'll get 6 darts with replacement tips, and the included hooks ensure an easily mountable board for immediate fun. The darts won't always stick in, but for such a price, you shouldn't expect premium quality, and if the love of darts sticks with the family, there's always an opportunity to invest in your own, higher quality darts to perfect your skills. For more cool products like this, check out our selection of the best ping pong tables and pick your favorite for you and your friends.
Key Features:
13.5" target area
Voice and sound effects
65 game variations
Large readout
6 soft tip darts with replacement tips
Hooks for easy mounting
Specification:
Brand

Franklin Sports

Model

3643

Weight

2 Pounds
Cheap price
Sturdy parts
Loud and clear noises
Provided darts don't always stick in
Viper 777 Electric Dartboard
Our first product and pick for the best electric dartboard across the board is the Viper 777 which is tournament sized to appeal to more serious players, but the wide range of potential games and variations will also appeal to those who just love to have fun, too.
The ultra-thin spider minimizes the number of bounce-outs for more accurate scoring and a more authentic feel, while the soft tip darts ensure you don't damage your wall. It can accommodate 8 players, and the automatic scoring system guarantees any arguments over whether points count or not as a thing of the past.
It comes with 6 soft tip darts, but if you want to get serious about playing darts, it's likely you'll want to replace these, as they are a little on the cheap side. Plus, new darts means you can get your own monogrammed one so you can look the part the next time you step up to the line.
Key Features:
Regulation sized 15.5" face
Tournament quality playing surface
Reduced bounce outs
43 games with 320 options
6 soft tip darts included
Up to 8 players
Specification:
Brand

Viper By GLD Products

Model

42-0000

Weight

2 Pounds
Clear LCD screen
Automatic scoring
Mounting hardware
Darts are a little on the cheap side
Arachnid Cricket Pro Electric Dartboard
Second, the Arachnid Cricket Pro is another tournament quality option with a 15.5" target area that'll feel just like you're Phil "The Hammer" Taylor when you next get up to take your shot, although there's likely to be less rowdy drunken fanfare behind you.
It comes with 24 games and 132 options for excellent versatility, while the highly responsive sensors are accurate to ensure proper enjoyment and realistic play. With it, you can play against 7 of your friends and family (or randoms you challenge on the street), although the LED screen only displays 4 scores at a time. Also included are player handicap features to level the playing field, and player throw prompting to keep the game flowing.
There's storage space for the darts and mounting hardware comes included for easy installation. Finally, the built-in sound effects are a nice addition, but goodness they're loud, so if you're planning on playing deep into the night, we'd recommend sound proofing the games room. For more fun options like this, check out our guide to the best adult card games.
Key Features:
Tournament quality
15.5" target area
24 games with 132 options
Durable segments
Highly responsive and accurate sensors
Up to 8 players
Specification:
Brand

Arachnid

Model

E650ARA

Weight

11.02 Pounds
Player handicap features
Reduced bounce-off
Player throw prompting
Electric Dartboard Buying Guide & FAQ
How We Chose Our Selection Of Electric Dartboards
We want to ensure everyone can have as much fun as possible with their new electric dartboard, so to appeal to all our readers, we used these 3 factors to determine which products are the best.
Brand - There are so many brands it's often challenging to identify which ones are worth recommending. Luckily, we've been doing this long enough that we have a great idea of which brands to focus on (like the ones you see above) and which to avoid.
Price - We understand our readers have different budgets and needs so as always we looked for a wide range of prices so it doesn't matter if you're a passionate darts player or new to the game, you can find an option to suit your needs
Reviews - Reviews are the best way of gauging how awesome any product is. They help us understand ease of use, performance, and quality. This is more than we can get from product descriptions, which while good do not always tell us the whole story.
Features To Look For In Electric Dartboards
Before deciding which is the best electric dartboard to introduce into your home, check out these essential features to consider.
Display - A clear display is an obvious thing to look out for as it makes the scores easy to read and will make menus and other options easier to navigate. Typically, electric dartboards use LCD displays, but there are a few exceptions which welcome TruColor displays with more inviting and attractive designs.
Accommodation of Players - The display will also allow you to see player scores in real time. Electric dartboards will range from accommodating 4 to 8 players, which is more than enough for tournaments or casual play. Most dartboards will also allow you to compete against the computer or enjoy single player modes for practice so you can improve your skills in the dead of night when everyone else is asleep.
Versatility - The amount of games on your dartboard is another thing to consider. We'll assume you've likely only played a few darts games in your life (301, Killer, Round the Clock), but with an electric dartboard, you can expand your game knowledge to show off the next time everyone comes over. This versatility demonstrates excellent value for money and keeps you playing much longer than with other games.
Extras - Extras are never an essential, but they are nice to have if you want to get the full experience. Some electronic dartboards include features like voice and sound effects, whereas others go a step (or 10) further by including Bluetooth connectivity and memory functions to help you track your skills and progress and even battle against players from all over the world.
Size - Regulation dart boards measure at 15.5", and most of the dart boards you encounter will be this size. However, there are others which only measure 13.5", which is still large enough for sufficient play and practice, but are not accepted as tournament size.
The size of your dartboard isn't always important and picking it depends on the space in your home or who you're buying for. Kids, for example, may not need or want a full-sized dartboard yet.
Electric Dartboard FAQ
Q: What is an electric dartboard?
A: An electric dartboard is a lot like a traditional dartboard except it runs on electricity and can keep the score by itself, which is great news for those who didn't do great at Math in high school. Unlike traditional dart boards, electric versions use soft tip darts, which is safer and also ensures the dartboard lasts longer. Of course, with potentially fragile electronics and sensors, there are other durability issues to consider.
Q: Can you use steel tip darts on electronic dart board?
A: Yes, they can. However, this is only true when the electronic dartboard is fitted with BristleTech surfaces, otherwise the steel tip darts will damage the dartboard.
Sources:
Darts FAQ - Darting
Sign Up Now
GET THE VERY BEST OF GEARHUNGRY STRAIGHT TO YOUR INBOX