Best Bow Stabilizers In 2022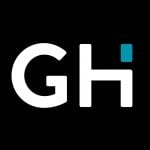 This product guide was written by GearHungry Staff
Last Updated
September 24, 2019
GearHungry Staff
GearHungry Staff posts are a compilation of work by various members of our editorial team. We update old articles regularly to provide you the most current information. You can learn more about our staff
here
.
GearHungry may earn a small commission from affiliate links in this article.
Learn more
There's something about using a bow that just feels way cooler than a rifle or similar firearm. It makes you feel you've earned it; you know? Any old goon can pull the trigger, but it takes a dude on the level of Legolas or (for less fantastical hyperbole) Robin Hood. Archery isn't easy, though, and you often need to tackle elemental obstacles like harsh winds, unpredictable weather, and hazy fog. As superb of an archer, as you may be, these obstacles can hinder your ability to be the sure shot you know you are, which is why adding the best bow stabilizer to your arsenal is something to consider.
A bow stabilizer, just like a bow sight ensures your aim is straight and true. It reduces vibration and can help balance your bow better than before. They are perfect for beginners while also being loved by experienced archers. If you're serious about archery and hunting, having a bow stabilizer will set you on track to be more successful than you ever thought possible.
The Best Bow Stabilizer
Trophy Ridge Static Bow Stabilizer
As our top choice for the best bow stabilizer, this Trophy Ridge Static Stabilizer hits the bullseye like nothing else. It's lightweight but also boasts 2 additional weights for find your preferred balance and the braided wrist sling ensures a secure and stable feel.
As a vibration reducer, this it's an excellent option, and this is made possible with the unique design that enhances the performance and justifies the price, although, it's not even that pricey, anyway. It's available in either black or Realtree Xtra camouflage designs, but this camo looks a little too green for some areas. It's also available in 4 sizes to appeal to both target archers and regular hunters, and the easy pass-through ensures straightforward set up to maximize your archery potential. For more amazing products for hunters, check out our guide to the best crossbow scopes.
Key Features:
Available in 4 sizes
Lightweight
Easy pass-through
Braided wrist sling
2 customizable weights
Specification:
Brand

Trophy Ridge

Model

AS1306XTRA

Weight

9.6 Ounces
Vibration reduction
High quality unique design
Excellent price and performance
Black isn't great for camoflauge
LimbSaver S-Coil Bow Stabilizer
If you're a new archer looking for a top value option so you can blend in with the rest of the archery crowd, the LimbSaver S-Coil Bow Stabilizer is the option for you. This budget option is an excellent choice for entry-level dudes with a straightforward setup, smooth feel, and a lightweight design to get you used to how a bow stabilizer feels.
It's available in ten colors, and while you won't get the typical camo style, there are other options to make your bow stand out (or not, depending on what you want). It's constructed using LimbSaver's special NAVCOM, which stands for Noise and Vibration Control Material, to ensure silent stability either on the range or in the forests. It's a little basic compared to other options, but if it works, then who cares? What most archers need is something to help them balance their hunting crossbow and ensure quality results, and that's exactly what you get here.
Key Features:
Lightweight
Unique continuous spiral
NAVCOM material
Smooth feel and vibration dampening
Easy to install
Specification:
Brand

LimbSaver

Model

3062

Weight

0.32 Ounces
Suitable for all weather
10 colors available
Reduces bow torque
A little basic compared to other options
New Archery Products NAP Camo Apache Stabilizer
The New Archery Products NAP Camo Apache Stabilizer comes in two sizes (5" or 8") and either black or camo detailing to give you something to use deep in the bush or just in your backyard. It features proprietary dampening materials to reduce vibration and torque, minimizing noise so you can sneak through the bush unnoticed.
The removable accessory bar allows you to balance your bow like a pro. This is good news, too, as the front might feel too heavy for some applications. However, you'll only find this in the 8" model, while the 5" system comes with a base stabilizer that performs just as superbly. If stealth is the name of your game, this is a fantastic way to go and while you won't see much difference if you prefer target shooting, those who like to get lost in the woods will see a marked improvement immediately. Our guide to the best hunting blinds features more awesome products for your hunting adventures.
Key Features:
2 available sizes
Camo or black
Dampening materials
Versatile
Removable accessory bar
Specification:
Brand

New Archery Products

Model

60-778

Weight

0.8 Ounces
Easy bow balancing
Minimizes sound level
Simple setup
Slightly heavy at the front end
Bee Stinger Sport Hunter Xtreme Stabilizer
So, first up, we love everything about the name of the Bee Stinger Sport Hunter Xtreme Stabilizer. Just look at it, it just sounds badass. But onto the actual product, it comes in 3 sizes, 6, 8, and 10 inches to deliver accuracy, stability, and silence regardless of your needs.
Also included at 3 weights to customize the balance which each weight 1 ounce. This helps to offer what many would consider superior stability which you can't find with any old stabilizer. The internal harmonic dampener and de-resonator also combine wonderfully to reduce vibration for better comfort when shooting. Again, the camo style is not as effective as we'd like, but we're sure you can find some mud and leaves to stick over it if you're concerned about getting spotted by whitetail deer. Perfect to always have in your hunting backpack.
Key Features:
3 sizes available
3 customizable end weights
Superior stabilization
Internal Harmonic Dampener
De-Resonator
Specification:
Brand

Bee Stinger

Model

SPHXN10MB-P

Weight

1 Pounds
Almost silent use
Lightweight
Quick disconnect
Camo style is not as effective as we'd like
SAS Archery Aluminum Bow Stabilizer
No, SAS doesn't stand for Super Army Soldiers nor does it stand for Special Air Service, but you'll still feel pretty super and pretty special with the SAS Archery Aluminum Bow Stabilizer.
This comes in 3 sizes ranging from 5 inches to 11 inches and is constructed using special precision aluminum to ensure a lightweight but durable feel perfect for hunting. Running along the trend of other stabilizers, it's available in 2 colors, black and camo, but this camo blends in much better than other options to ensure you're perfectly hidden on your expedition. It reduces the vibration like few others around, while the full draw counterbalance ensures excellent accuracy. Despite this, though, the weight isn't adjustable, which means it's not ideal for all archers. You may also like some of the best hunting tree stands from our list, so check them out.
Key Features:
3 sizes available
Precision aluminum
Extreme vibration dampening technology
Full draw counterbalance
Lightweight
Specification:
Brand

Southland Archery Supply

Weight

5 Ounces
2 colors
Great value
Attractive design
LimbSaver LS Hunter Bow Stabilizer
Our last pick is the versatile and widely appealing LimbSaver LS Hunter Bow Stabilizer which delivers the patented NAVCOM construction and easy installation to ensure easy use and superb results whether young or old.
There are 6 possible colors to choose from to help you blend into your surroundings and the design ensures it is comfortable to use whatever the weather. This combines with the sleek but also rugged and painfully manly design to ensure longevity and performance. However, it feels a little lacking in weight compared to other options, so if you decide on this stabilizer, you may need to add some of your own extra weight onto the end for optimal balance and stability. No serious hunter can go without a good pair of hunting boots, so be sure to check out our selection of the best ones on the market.
Key Features:
Removable broadband damper
Neutralizes vibration
NAVCOM construction
Easy installation
Reduces bow jump
Specification:
Brand

LimbSaver

Model

4532

Weight

8.5 Ounces
6 possible colors
Suitable for all weather
Sleek but rugged design
May need more weight on the end
Bow Stabilizer Buying Guide & FAQ
How We Chose Our Selection Of Bow Stabilizers
We always want to make sure we hit the target when making our selection, so here's how we managed it.
Brand - The brand is the first thing you see when looking for any product and it gives you an early sign of how good the product is. Knowing this, we searched for brands that had the quality to back up their reputation, because there's nothing worse than buying a product on brand-name alone and being bitterly disappointed when actually using it.
Price - Price is always a tricky thing to consider. You don;t want to spend too much, especially if you're not sure it will  be worth it, but you also don't want to go too cheap at the risk of ending up with poor quality. This issue is compounded further when you consider your skill level. Novices may not want to spend too much, while experienced archers typically find a product they love and stick to it - regardless of cost.
We never want to price anybody out of a potential purchase, so we strive to select a range of prices to appeal to all skill and experience levels.
Reviews - Finally, user reviews are a spectacular way to get an idea of how well a product performs once out of the box and in the field. While product descriptions are useful, they don't tell the whole story, but the reviews from those in the know and who have often used these products for years can tell you exactly what you need to know, often in great detail.
Features To Look For In Bow Stabilizers
Before heading off on your next expedition into the wilderness with your brand new stabilizer, check out these essential features to think about before buying.
Stabilizing - What good is a stabilizer that doesn't stabilize? Whether you're looking for a regular or compound bow stabilizer, this stability is essential. Without this steadiness, you may as well not bother using it, so consider the reviews, think about the style of stabilizer you want, and compare it to your needs to find the perfect option for you.
Silencing - Besides steadying your bow, stabilizers can also silence the shot by reducing the vibrations. Within the stabilizer, you'll find noise dampening components made of rubber, gel, or sand which absorb the noise. Bows are not the loudest tools you can use to hunt, but they're also not the quietest, and any chance to make yourself as silent as possible should be welcomed.
Size - No one likes a bulky, cumbersome stabilizer, but also ensure it's the right size for your bow to accommodate it. The size will also affect portability and storage, as it could mean you need to discard additional gear, which you may end up regretting.
Set Up - A simple setup is something that's often overlooked when buying anything that isn't tech or home accessories, however, if you want your stabilizer to be totally hassle-free, easy installation is a must. This simplicity will allow you to dive straight in once you arrive at your destination instead of fidgeting around trying to attach it to your bow.
Weight and Length - The weight helps to better stabilize your bow when shooting while also helping to minimize or eliminate any vibrations. Some stabilizers also come with customizable weights, usually weighing 1 ounce, to help you balance your bow the way you want.
The length of stabilizers ranges from 4 inches to 11 inches, and the length you choose should depend on what you want to achieve with your archery. Longer stabilizers provide excellent stability, accuracy, and range. However, these are preferred by target archers, and bow hunters do not need such range.
Bow Stabilizer FAQ
Q: What is a bow stabilizer?
A: A bow stabilizer is a piece of equipment used by archers when hunting and practicing. In simple terms, they help stabilize (duh) the arrow for a cleaner, straighter, and more accurate shot.
While you don't need a bow stabilizer, they offer a plethora of advantages and benefits that will put you ahead of the competition, even if that competition is just your younger brother who's only recently learned how to shoot a bow.
Q: Can a bow stabilizer help with accuracy?
A: A bow stabilizer can absolutely help with accuracy, but only if you find the right one for your bow. A longer stabilizer provides better accuracy as it ensures better stability when aiming. However, remember that there are often restrictions on the length of your stabilizer for competitions.
If accuracy is one component of archery you struggle with, investing in a stabilizer can revolutionize your form and ensure you hit the target right where you want to every time.
Q: What does a bow stabilizer do, exactly?
A: We know we've already touched on what a bow stabilizer is, but what does it do? Well, they do a lot of things, really, but let's start with attaching them to your bow.
To mount it, you attach the stabilizer to the riser back using the screw. You attach is just below the grip, and it doesn't matter what type of bow you have, it should have this accessory hole.
Once attached, you can start enjoying the wonderful benefits of a bow stabilizer, and there are plenty to write home about. First, you'll recognize how well it absorbs the vibrations when shooting, this in turn dampens the shock you feel on your hand, while also making the bow much quieter. You might think bows are pretty silent already, but by eliminating the vibrations, the bow stabilizer takes this low-noise to another level.
Another feature of the bow stabilizers is the weight. By fitting the stabilizer below the grip, it balances the bow better and encourages the bow to straighten, which we already know is essential if you're looking for accuracy, and let's face it, you absolutely are. This extra weight is also excellent for settling your sight when taking aim and allows you to hold the shot with greater confidence.
If you're an experienced archer,  you've likely already experienced bow torque, and if you're not-so-experienced, we're sure you'll encounter it soon enough. One thing archers love about bow stabilizers is its ability to reduce and even eliminate this torque that occurs when releasing the bowstring. Like settling your aim, this is also made possible thanks to the added weight.
These factors combine to ensure better performance and better range when shooting.
Sources:
Do You Really Need a Stabilizer for Your Bow? - Lancaster Archery
Choosing the Right Stabilizer to Add 10 Yards to Your Range - Midwest Outdoors
Stabilizers 101 - Bowsite
Sign Up Now
GET THE VERY BEST OF GEARHUNGRY STRAIGHT TO YOUR INBOX