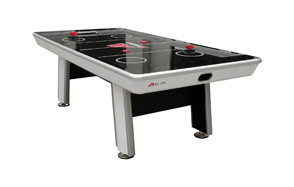 Atomic Avenger 8 Air Hockey Table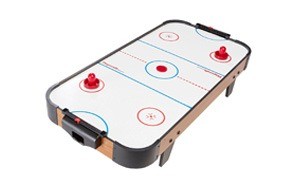 Playcraft Sport Table Top Air Hockey Table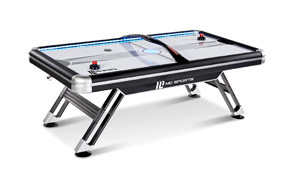 MD Sports Air Powered Hockey Table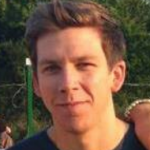 Ah, air hockey. The staple of childhoods spent at the arcade popping penny after penny into the slots while hyped up on soda and, for many, still loved well into adulthood, where many nights of friendly competition soon morphed into something much more serious. You are never too old or too young to enjoy the back-and-forth battles that require quick thinking, a speedy hand and more strategy than you might expect. An air hockey table is the perfect addition to any rec room or games room and are ideal for parties, practice or just a bit of fun now and then, so here's a comprehensive look at the best air hockey tables available.
The Best Air Hockey Table
Best Air Hockey Tables FAQ
Table Size - This will be important due to factors such as where it is to be stationed and personal preferences. You can choose to invest in a large table with a wide playing surface, this will, however, most likely come with a steeper price tag. Small tables can be as fun as large tables.
Table Construction - Air-Hockey is generally a competitive game and because of this, the table has to be able to stand the expected abuse. Factors such as thick well-supported legs and high-quality construction material can go a long way in terms of durability and usability. Added LED lighting and electronic scoreboard can also be great benefits to the construction of a table.
Rink Walls - Depending on the material the rink walls are constructed from, you can either have a table that deflects the puck off easily or one that the puck gets stuck by. For the ultimate experience look for a rink wall made of aluminum or nylon.
Motor - The motor attached to each air hockey table will power the air through the holes on the table. Higher voltage motors assist the puck in gliding across easily and never getting stuck midway; however, there is also the risk of too much air from too much of a high voltage. A good balance would be 120V motors.
New vs Used - Just like everything else, the results of buying a used product will defer with each scenario. However, it is always an option, with a durable table. It is always a good idea if possible to invest in a new table; this way you can keep a hold of the companies warranty and return it if there are any defects. There are hockey tables of ranging prices and you should be able to find a one within your budget even if it is new.

Air Hockey Table FAQ:
Q: What is an air hockey table and how does it work?
A: An air hockey table is exactly as its name implies. It is a mock hockey game that is played on a table, where the puck is moved by an air-powered surface. Each person is required to have a handheld pusher for the purpose of keeping the puck from entering their goal.
Air hockey tables are powered by motors that pump air pass air through the holes on the surface of the table, in order to keep the puck gliding across the table as it would on ice. Sometimes they will also come with LED lights, this is usually an added bonus and adds a fun twist to the game.
Q: How do I clean my air hockey table?
A: An air hockey table can be cleaned using a damp towel and wiping it against the surface. Ensure the towel is not drenched to avoid getting water on and in your machine. Also, ensure that it is turned off before preceding to clean. The pucks and pushers can also be cleaned with the same method.
Q: Can I use any pucks and paddles on my table?
A: It is important that whatever extra material you intend to use on your table has been made specifically for air hockey. Most manufacturers will include paddles and pucks with each purchase; however, in cases where you need extra material, take your specific board into consideration. Boards are made of different sizes so it is best to ensure the pucks and paddles bought are the right sizes so that you have no trouble moving them on the board.
Just to be on the safe side, if you do end up needing, new or extra equipment, purchase them from the same manufacturers as the board.