Best Air Hockey Tables in 2022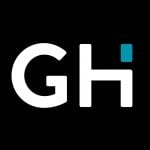 This product guide was written by GearHungry Staff
Last Updated
August 7, 2018
GearHungry Staff
GearHungry Staff posts are a compilation of work by various members of our editorial team. We update old articles regularly to provide you the most current information. You can learn more about our staff
here
.
GearHungry may earn a small commission from affiliate links in this article.
Learn more
Ah, air hockey. The staple of childhoods spent at the arcade popping penny after penny into the slots while hyped up on soda and, for many, still loved well into adulthood, where many nights of friendly competition soon morphed into something much more serious. You are never too old or too young to enjoy the back-and-forth battles that require quick thinking, a speedy hand and more strategy than you might expect. An air hockey table is the perfect addition to any rec room or games room and are ideal for parties, practice or just a bit of fun now and then, so here's a comprehensive look at the best air hockey tables available.
The Best Air Hockey Table
Atomic Avenger 8 Air Hockey Table
If you want to really show off that air hockey is a game that you take completely seriously, then the awesomely named Atomic Avenger 8 is one of the tables to end all tables. With a design to match its name and combining excellent construction along with high-end technology, this is the table that will be the envy of all other air hockey tables. If you are thinking of getting competitive with your air hockey, look no further than the Atomic Avenger 8.
This air hockey table comes with the perfect playing field with adjustable 5.5" leg levels that, along with touch screen controls and a 120V blower, provide you with the most exhilarating playing experience imaginable. For convenience, it is sold along with ergonomic paddles for longer comfort when you still need to play just one more game as well as two red pucks to really look the part. For those who have always dreamed of being an air hockey champion, the Atomic Avenger is your go-to table for certified success. Be sure to also check out our list of the top nerf guns for more fun items like this.
Key Features:
Touch screen controls
Electronic scoring
Adjustable legs
120V blower
2x premium ergonomic paddles and pucks
Specification:
Brand

Atomic

Model

G04864W

Weight

290 pounds
Electronic scoring
Adjustable legs for perfect field play
Touch screen controls
Heavy, so could be cumbersome to move around
Loud motor
Prone to scratches
Sport Squad 40 inch Tabletop Air Hockey Table
For when you kind of, sort of enjoy air hockey but don't want to splash out on getting the biggest, baddest and most complete table, a table top air hockey set is just the solution. Luckily, Sport Squad have designed just that, with this 40 inch air hockey table that fits on all surfaces and can be stored away with ease when not in use and be easily whipped out whenever you please.
Coming complete with a electric-powered top to give as much of an authentic experience as possible, along with 2 paddles and 2 pucks, Sport Squad 40 inch Tabletop is ideal for those who are just getting into the air hockey lifestyle and want to fine tune their skills before really focusing on world pucking domination. It might not be as futuristic as other products as there is no automatic scoreboard, but when its just a bit of fun, it doesn't matter who wins anyway. 
Key Features:
Compact for simple storage and portability
Electric-powered for continuous air flow
2x paddles and 2x pucks provided
Convenient puck return
Smooth and fast surface action
Specification:
Brand

Sport Squad

Model

SSA1001

Weight

10.7 pounds
Lightweight
Quick box-to-table assembly
Ideal for beginners and casual players
Motor overheats on carpet
No on/off switch, AC powered only
Not suitable for aggressive, hyper-competitive play
Hathaway Face-Off 5 Foot Air Hockey Table
Recreate your favourite hockey plays and embarrass your friends with Hathaway Face-Off 5 Foot Air Hockey Table. Coming complete with cool designs to replicate your own personal Stanley Cup triumphs, as well as an electronic scoreboard and strong, premium air flow expelled through 1500 holes, you can shoot the puck around the table, while also trying to keep your cool when things get stressful, as long as you please.
The construction itself is a breeze and you only have 5 steps to follow, meaning you can be up and running in no time by plugging it into the mains and accepting that first challenge. The games table is built to last with engineered wood construction and is fitted with leg levelers to guarantee an even playing surface, so you can only blame yourself if you lose. Our selection of the best pool cues offers more great items like this so make sure you check it out.
Key Features:
Compact design for easy storage
5 blade axial fan for steady stream of air and smooth puck movement
2x strikers and 2x pucks
Strong and sturdy to withstand the most competitive games
Electronic scoring
Specification:
Brand

Hathaway

Model

BG1009H

Weight

60 pounds
All accessories included
Durable for even the hardest slap shots
Slim and compact
Some weaker air areas
Puck bin suitable for smaller hands
Primarily designed for younger players
Triumph Fire 'n' Ice Air Hockey Table
If you want to turn your games room into a time capsule of 90s nostalgia, then Triumph's Fire 'n' Ice air hockey table is the way to go. This table is much more fun to play in the dark where you will get the most out of its light up features that include LED pucks and corners as red battles against blue.
Equipped with electronic scoring and sturdy crossbeams for extra stability, the table has enough to keep both kids, teens and adults busy. It also uses an AC power cord that has proven durable and can be easily unplugged to save money on batteries. While the airflow isn't great, it can still provide hours of enjoyment for all ages. This table does seem a bit gimmicky, with more focus on style rather than substance, but that shouldn't intrude nor take away from the fun that is to be had. Even if you are a manly man, you will love this table.
Key Features:
Red and blue lights for fire 'n' ice theme
2x light up pushers and pucks
Cross beams for increased stability
Electronic scoreboard
Relatively quick assembly (30 – 40 mins)
Specification:
Brand

Triumph Sports

Model

45-6060W

Weight

39.6 pounds
Cool looking design
Stable and durable construction and electronics
Fast assembly time
Weak air flow
Too much style over substance
Cheaper, more consistent options available
Triumph Lumen-X Lazer 6' Interactive Air Hockey Table
Futuristic? Check. Interactive? Check. Addictive? Check, check and check. The Lumen-X by Triumph is 6 feet of endless, stylish fun that can carry you all through the night and into the harsh light of morning. This interactive table features in-rail LED lights along with in-game music that will drag you straight back to you arcade-obsessed childhood and find yourself slurping on soda and stuffing yourself with pizza without having to worry about your curfew.
Equipped with dual motor blowers that deliver continuous airflow for accelerated gameplay, you and your friends will probably miss a couple of appointments stuck in front of this engrossing table. This air hockey table also comes with an electronic scoreboard to stop those debates over whether or not it was in, as well as a light-up puck and two ultra-bright strikers, all of which guarantee one of the best air hockey experiences possible today. Don't forget to also check our guide to the best foosball tables.
Key Features:
Interactive in-rail LED lights and in-game music
Light-up puck and bright colored strikers provided
Adjustable legs for consistent stability
Dual motor airflow
Electronic scoreboard
Specification:
Brand

Triumph Sports

Model

45-6800W

Weight

75 pounds
In-game music provides perfect atmosphere
90 day warranty
Automatic scoreboard
Airflow weak around edges
Puck battery non-rechargeable
Required assembly can be cumbersome
MD Sports Air Powered Hockey Table
If you're serious about air hockey, you shouldn't settle for anything less than a full-sized table. The MD Sports Air Powered Hockey Table is a high-end option that could be the centerpiece of your game's room. It's the same size as the tables you see in arcades, which means you get the ultimate air hockey experience. It comes with everything you need to start playing – four pucks, four pushers, and an overhead scoring board. The scoring system reaches over the top of the table and keeps track of your game, so you don't have to. Complete with a timer and authentic arcade sounds, it will transport you back to your youth. 
Powered by a 110V blower motor, there's a constant and powerful stream of air to keep the puck moving. Some customers have complained about 'dead spots' on the table where the puck doesn't move smoothly but we haven't found that to be a problem. To us, this seems to be one of the best home air hockey tables on the market.
Key Features:
7.5-foot table 
Includes four pucks & four pushers 
Overhead scoring system 
110V blower motor 
Authentic arcade sounds
Specification:
Brand

MD Sports

Model

AWH090_017M

Weight

174.9 pounds
Same size as arcade tables 
Keeps the score for you 
Looks amazing 
Comes with full accessory kit
Not very durable 
Some reports of dead air spots 
ESPN Air Hockey Game Table
Ideal gaming fun is the tagline of ESPN Air Hockey Game Table and it isn't hard to see why. This table has everything you could ever want from an air hockey table, or even a game table in general. Combining the best bits of many of the tables out there, ESPN has developed a product that would fit perfectly in any games room and provide hours of fun for family, friends and even strangers off the street once you have beaten everyone you know already.
The product comes complete with real air flow for fast gliding pucks and extra competitiveness along with LED scoring system, built in storage and cup holder and four (yes FOUR) paddles and pucks provided so you can find your partner and begin a dynasty of dominance that others will be itching to topple at the earliest opportunity. The table is extra sturdy for when things get a little too heated, and comes with oversized leg levelers to give extra support as the night wears on. Known primarily for endless sports coverage and quality 30 for 30 documentaries, ESPN might have just found itself a new business venture worth focusing on.
Key Features:
LED scoring systems
4x pucks and paddles provided
120V air flow and premium playing surface
Storage space and drink holder
Stable leg levelers for increased durability
Specification:
Brand

ESPN

Model

1618440

Weight

141 pounds
Sturdy and durable
Electronic scoreboard
Fast gliding surface
On the pricey side
Won't fit in all rooms (recommended 12 x 8 feet)
Sharp edges could cause injury
Atomic Blazer Air Hockey Table
The final product on our list comes in the shape of Atomic's slightly-smaller-than-the-Top-Shelf table measuring at 7'. Very similar to the previous product with the added advantage of being able to fit in more rooms, the Blazer is fitted with an electronic scoreboard, heavy-duty 120V motor and overhanging rail that work to reduce puck bounce along with adjustable legs for the fairest, flattest playing surface. 
This solidly built table provides advanced performance and will make even the least enthusiastic of air hockey players get really into it. The fast paced surface guarantees exciting battles of wits and reflexes and, as an added bonus, this table can also accommodate a table tennis conversion top when (if?) air hockey gets too much. So you can crown yourself a multi-sport champion, all at the disdain of your friends, family and neighbours. And this can also be a perfect housewarming gift for the ones you love.
Key Features:
Overhanging rail for reduced puck bounce
High powered air flow
Electronic scoreboard
4x strikers and 4x 3" pucks included
Table tennis conversion possible
Specification:
Brand

Atomic

Model

G03510W

Weight

25 pounds
Multiple pucks and strikers for cooperative gameplay
Essentially two games tables for the price of one
Simple installation
Need adequate space for maximum effect
Scoreboard can be a nuisance to install batteries
Provided pucks too light for the table
Hall of Games Edgewood Air Powered Hockey Table
One of the common problems with air hockey tables is the way they look. If you've spent thousands decorating your games room, you don't want to ruin the aesthetic with a cheap-looking air hockey table. That's where the Hall of Games Edgewood 84″ Air Powered Hockey Table comes in. With its industrial metal bars and wood-like PVC base, it won't look out of place next to a high-quality billiards table. It's undoubtedly the best-looking air hockey table on this list.
It's also fantastic to play on. It has a seven-foot playing surface with fans powered by a 120V motor. This provides ample power to move the puck around quickly. It also has inlaid digital LED score displays and arcade sound effects to bring the game to life.
Key Features:
Seven-foot table 
120V blower motor 
Wood-like PVC base 
Industrial-looking metal bars
Inlaid LED digital scoring  
Four pucks & four pushers included
Specification:
Brand

Hall of Game

Model

AH084Y19030

Weight

212 pounds
Has an amazing aesthetic 
Large playing surface 
Digital display is inlaid into the surface
Difficult to put together 
Pucks sometimes get stuck
Best Air Hockey Table FAQ
Table size - This will be important due to factors such as where it is to be stationed and personal preferences. You can choose to invest in a large table with a wide playing surface, this will, however, most likely come with a steeper price tag. Small tables can be as fun as large tables.
Table construction - Air-Hockey is generally a competitive game and because of this, the table has to be able to stand the expected abuse. Factors such as thick well-supported legs and high-quality construction material can go a long way in terms of durability and usability. Added LED lighting and electronic scoreboard can also be great benefits to the construction of a table.
Rink walls - Depending on the material the rink walls are constructed from, you can either have a table that deflects the puck off easily or one that the puck gets stuck by. For the ultimate experience look for a rink wall made of aluminum or nylon.
Motor - The motor attached to each air hockey table will power the air through the holes on the table. Higher voltage motors assist the puck in gliding across easily and never getting stuck midway; however, there is also the risk of too much air from too much of a high voltage. A good balance would be 120V motors.
New vs used - Just like everything else, the results of buying a used product will defer with each scenario. However, it is always an option, with a durable table. It is always a good idea if possible to invest in a new table; this way you can keep a hold of the companies warranty and return it if there are any defects. There are hockey tables of ranging prices and you should be able to find a one within your budget even if it is new.
Air Hockey Table FAQ
Q: What is an air hockey table and how does it work?
A: An air hockey table is exactly as its name implies. It is a mock hockey game that is played on a table, where the puck is moved by an air-powered surface. Each person is required to have a handheld pusher for the purpose of keeping the puck from entering their goal.
Air hockey tables are powered by motors that pump air pass air through the holes on the surface of the table, in order to keep the puck gliding across the table as it would on ice. Sometimes they will also come with LED lights, this is usually an added bonus and adds a fun twist to the game.
Q: How do I clean my air hockey table?
A: An air hockey table can be cleaned using a damp towel and wiping it against the surface. Ensure the towel is not drenched to avoid getting water on and in your machine. Also, ensure that it is turned off before preceding to clean. The pucks and pushers can also be cleaned with the same method.
Q: Can I use any pucks and paddles on my table?
A: It is important that whatever extra material you intend to use on your table has been made specifically for air hockey. Most manufacturers will include paddles and pucks with each purchase; however, in cases where you need extra material, take your specific board into consideration. Boards are made of different sizes so it is best to ensure the pucks and paddles bought are the right sizes so that you have no trouble moving them on the board.
Just to be on the safe side, if you do end up needing, new or extra equipment, purchase them from the same manufacturers as the board.
Sign Up Now
GET THE VERY BEST OF GEARHUNGRY STRAIGHT TO YOUR INBOX