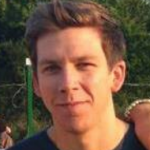 Sturdy, durable, and a lot of fun, the best ping pong tables are a staple of dens, bars, and, most recently, offices all over the country. There are few better ways to unwind after a stressful day grinding away than with a quick game of ping pong. You might have spent much of your college years smashing the ball back and forth between your buddies, and we're sure if it weren't for that carpal tunnel injury you could have gone pro. Your dreams of touring the world as the next Ma Long, Timo Boll, or Jorgen Persson didn't come to fruition, but that's no reason to decline the opportunity to treat yourself, and live the ping pong life you've always dreamt of, even if it's just in the comfort of your own garage. Hey, at least you'll save money on airfare and hotels, right?
The Best Ping Pong Table
Ping Pong Table Buying Guide
How We Chose Our Selection of Ping Pong Tables
While we would love to have tried out every ping pong table in the world, this wasn't possible. Instead, we looked at three key factors that helped us decide on the best selection for you.
Brand - The brand of your table tennis table will affect its quality and so purchasing a table from a well-known and popular brand is essential. Luckily, there isn't an oversaturation of table tennis table brands on the market, and you'll only really have to choose between 5. All of these brands provide excellent quality tables, although some offer better features than others.
Reviews - Looking at reviews for table tennis tables gives us a great idea of the condition, reliability, and durability of the table. Some issues are easily fixed, such as a damaged top or missing pieces, and these issues may only occur once in every one hundred reviews. However, if we see too many negative reviews, we move on and find something better.
Price - No one should break the bank searching for a ping pong table, and even if you're the most passionate ping pong player in the world, it's still unlikely you'll want to spend too much, especially if it's just for casual play. This is definitely something to remember when looking at the cost, and unless you're certain you'll get your money's worth from purchasing the most expensive, there are enough mid-to-low range products available that will provide essentially the same results.

Features To Look For In Ping Pong Tables
Before clicking confirm on your order, make sure you know what are the most important features to look for in a ping pong table.
Collapsible - A folding ping pong table will make storing it during times where you're bored with winning much simpler. The more expensive tables will come with features that allow it to collapse by itself as you fold the surface over, however, less expensive models will require the work of at least two people, so just know this before attempting so you don't injure yourself.
Size - Different size tables will affect your experience. To understand which size you need, consider who you're buying it for. If you've got small kids, then a full-sized table won't be much good. Likewise, buying a table that's too small for you and your buddies will make the whole thing much less fun than you'd like. Finding the right balance between size and need is a must so you don't play just one game and let it sit in the corner for the rest of your life.
Portability - Ping pong tables can be heavy, but at least the best ones will come with wheels to make portability much more straightforward. If you ever move house or need to place the table somewhere else, the ease of portability will make your life much more simple.
Playing Space - There's no point in buying a ping pong table if you don't have the space to play it in. before purchase, measure the length of the table you've picked out and the room or area you're planning on putting it in to prevent any problems when it arrives. Knowing this now will save you the hassle of leaving it to collect dust while you clear out rooms or garages, and we're sure you want to play as quickly as possible, right?

Types of Ping Pong Tables
Indoor - An indoor ping pong table is just a table meant for use indoors. They are just like the tables you've used at college, at bars, and at rec centers, so you know what they're all about. For convenience, they will have joints for folding if you want to store it somewhere to make more space or do solo practice while everyone else is asleep.
While you can use an indoor table outside (and vice versa) it's advised you cover the table if you leave it outside overnight, or better yet bring it back indoors to prevent any damage that could occur while you're away or asleep.
Outdoor - Outdoor tables are almost exactly the same as indoor tables but with one major difference: they are weatherproofed. This means you can use them come rain, come snow, or come shine and not worry about damaging the playing surface. They are typically also more durable than indoor tables and will come with wheel locks and adjustable feet to level the playing field on the uneven ground.
Other than construction and coating, there is little difference between indoor and outdoor tables, but still, pick the one most suited for how you want to use it if only to make your life easier.

Ping Pong Table FAQ
Q: What are the different sizes of table tennis tables?
A: Full sized or 'tournament ready' table tennis tables are 5 feet wide, 9 feet long, and 2 feet six inches high. For truly passionate players, these are the best options, but if you don't have the space or if you're a more casual player, then you can still have fun with the adjustable height tables, which are or are around same length and width with a changeable height that ranges from 2 feet to 2 feet six inches.
Smaller tables, such as conversion tops, mini, or novelty-sized are available, but for a proper ping pong experience, the adjustable or full-sized is the best way to go.
Q: How thick should a ping pong table be?
A: Your ping pong table should be thick enough to provide a sufficient bounce that ensures competitive and authentic play. You have seen the variety of thickness throughout the article, and the minimum thickness should be 5/8ths of an inch. More advanced and expensive tables will have thickness closer to 1 inch. This ensures not only a decent bounce but also makes the table strong enough for years worth of play.
Q: How much space do you need for a table tennis table?
A: It's not enough to consider how large the table itself is when wondering if you have enough space to fit one in your home. You should also think about the additional space you must move around the table and strike the ball as you need to.
Too many people buy table tennis tables and then realize they don't have enough space to actually play. To allow for comfortable playing, add 5 feet of space to the size of the table on each end to give you enough room to move around.
If you are low on space, you can make the most of the garden. For this, though, purchase either an outdoor table or remember to bring the table back inside when you're finished, so the weather doesn't damage the playing surface.
Sources
Six Reasons Your Office Needs a Ping Pong Table - Morgan Lovell
Types of Table Tennis Tables - All About Table Tennis
Guide to Buying a Table Tennis Table - Table Tennis Coach