Best Ping Pong Tables In 2022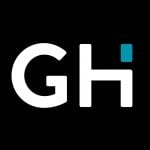 This product guide was written by GearHungry Staff
Last Updated
December 12, 2018
GearHungry Staff
GearHungry Staff posts are a compilation of work by various members of our editorial team. We update old articles regularly to provide you the most current information. You can learn more about our staff
here
.
GearHungry may earn a small commission from affiliate links in this article.
Learn more
Sturdy, durable, and a lot of fun, the best ping pong tables are a staple of dens, bars, and, most recently, offices all over the country. There are few better ways to unwind after a stressful day grinding away than with a quick game of ping pong. You might have spent much of your college years smashing the ball back and forth between your buddies, and we're sure if it weren't for that carpal tunnel injury you could have gone pro. Your dreams of touring the world as the next Ma Long, Timo Boll, or Jorgen Persson didn't come to fruition, but that's no reason to decline the opportunity to treat yourself, and live the ping pong life you've always dreamt of, even if it's just in the comfort of your own garage. Hey, at least you'll save money on airfare and hotels, right?
The Best Ping Pong Table
JOOLA Inside 15mm Ping Pong Table
The top pick for the best table tennis tables is this mighty, durable, but ever so versatile option from JOOLA. The Inside 15mm Table Tennis Table gives you an excellent low-cost choice for the casual ping-pong player; the guy who'll enjoy a game or two a day, when family and friends are over, or when he wants to remind the boys who's boss in this house.
For the average dude, it's the perfect table for you. The thickness is ideal for the right bounce you need, while the independent sides are easy to arrange for either dual or solo play, just if you need that extra practice. It'll provide hours of fun for all whether they've indulged in ping pong before or are total amateurs. Assembly is simple, too. You can complete it in just fifteen minutes, which is great news for those who need that ping-pong itch scratched as soon as possible. Find more great products like this by checking out our guide to the best air hockey tables.
Key Features:
Full-size (108″ L x 60″ W x 30″ H)
15mm MDF playing surface
Quick assembly clamp net
USATT approved
Independent halves
1.5-inch steel legs
3-inch locking casters
Rubber leg levelers for stability
Specification:
Brand

JOOLA

Model

11200

Weight

189 pounds
Ready to play within 20 minutes
Not too large for most homes
Easy to fold and store
Could include storage or hanging bag for balls and paddles
STIGA Advantage Competition-Ready Indoor Ping Pong Table
An immensely popular option for ping pong lovers all over the country, the STIGA Advantage Competition-Ready Indoor Table Tennis Table goes a little further than the JOOLA and provides a choice for the more competitive among you. If you're looking for a table that ensures quality from the net to posts, to surface to bounce, this is where you should look first.
It comes 95% assembled upon arrival, so you can get down to playing (almost) immediately, while the safety latch system ensures convenient storage when it's not in use. The board thickness provides an excellent bounce to ensure an authentic and competitive play while not being too serious about the whole thing – it's fun after all, right? If you've been burned by cheaper tables in the past and want top construction and design guaranteed, this mid-range choice is an excellent option to consider. Make sure to combine this with one of the ping pong paddles from our list.
Key Features:
Full-size (108″ L x 60″ W x 30″ H)
16mm thick tabletop
Safety latch system for reliable storage
72" clamp-style net
Independent halves
1.2-inch self-opening legs
3-inch locking casters
Specification:
Brand

STIGA

Model

T8580W

Weight

188.9 pounds
Fast ten minute set up
Durable construction
Smooth, quality playing surface
Surface can attract finger and palm prints
JOOLA Rally TL 300 Professional Grade Ping Pong Table
The feeling of the rally is one of the best parts of table tennis, so you'd assume this JOOLA Rally TL 300 offers you the perfect surface and bounce conditions to do just this. You'd be right, too. Offering a 15mm charcoal top, that provides you an exceptional bounce that also ensures durability to keep the ball bouncing at the same consistency game after game, and year after year.
There's a lot more to it than that, though. The Rally TL also comes with handy ball holders to guarantee fast-paced play and magnetic abacus scoring, which is the best way for you to show off your dominance as you cut a swath of victory through the whole family and then the neighborhood. The instructions are easy to follow, and while the table is heavy, it's not too heavy so it'll stay in one room after you've built it, with the base wheels making it easy to move when needed. Our handy guide to the best foosball tables features more great products like this.
Key Features:
Full-size (108″ L x 60″ W x 30″ H)
15mm MDF playing surface
Safety latch system for reliable storage
72" clamp-style net
Independent halves
Corner ball holders and abacus scorekeeper
3-inch locking casters
Specification:
Brand

JOOLA

Model

11131

Weight

155 pounds
Good looking table
Fast assembly time
Compact when stored
Some uneven bouncing along the surface
STIGA XTR Outdoor Table Tennis Table
For times where you don't have too much space inside (or you're just not allowed a table indoors), an outdoor ping pong table is the ideal solution. The STIGA XTR Outdoor Table Tennis Table is constructed using an all-weather aluminum top that allows it to withstand rain, snow, and sun, and ensure you can enjoy a game all year-round.
To overcome and shifting or uneven-ground problems, this table comes with both wheel locks and adjustable legs, which are must-needs for outdoor tables. It's easy to set up, and you can also make the most of the available space by choosing to fold up one half of the table for solo play and practice. The 72-inch net will make you feel just like a pro, too, giving you one of the most authentic and enjoyable ping pong experiences available. For those times of the year where it's too cold to play, the useful folding feature ensures it doesn't take up too much room in the yard or garage, too.
Key Features:
Full-size (108″ L x 60″ W x 30″ H)
6mm aluminum composite playing surface
72" clamp-style net
Comes 95% preassembled
Weather-resistant
Specification:
Brand

STIGA

Model

T8575W

Weight

180 pounds
Fast assembly in less than 15 minutes
Lightweight design makes it easy to transport and store
Self-opening legs
Joola Inside 25 Table Tennis Table
The Joola Inside 25 is an improved version of the Joola Inside 15 we featured earlier. The main difference, as you might have guessed from the name, is the thickness of the table. At 25mm thick, it's a much more responsive playing surface, closer to the tables they have at professional competitions. It also comes with a competition-grade 72-inch net. The other difference is the thickness of the steel frame, which improves the sturdiness of the table. If you're serious about playing table tennis, it's worth investing the extra money and getting a table of this quality. Not only will it improve your playing, the transition to playing at competitions will be much easier.
Key Features:
Full-size (108″ L x 60″ W x 30″ H)
25mm MDF playing surface
Joola 72" tournament-grade net 
USATT approved 
Independent halves 
2-inch steel legs 
4-inch locking casters
Rubber leg levelers for stability
Specification:
Brand

Joola

Model

Inside 25

Weight

304 pounds
High-quality playing surface 
Easy to assemble
Sturdy frame
Some problems with the warranty 
Butterfly Centrefold 25 Rollaway Table Tennis Table
If you're looking for a top of the range ping pong table, this Butterfly Centrefold 25 Rollaway may just be the answer to all of your needs. It's a tournament-ready table that'll perfectly mimic the fast-paced and intense play you've seen at the World Championships, and ensure there'll be zero arguments over strikes being in or not, or debates and complaints about an uneven surface.
There are also simple storage solutions although we don't think you'll be able to tear yourself away from this, anyway. It's solidly constructed, too, and has adjustable feet and lockable wheels to prevent slippage during tournament finals. For the smoothest and most authentic gameplay, it has the thickest top of all of our selections at a consistently bounceable 1 inch. If you want the greatest ping-pong experiences possible, then this is the product for you. Sure, you'll pay a little more than with other tables, but with it you get an unrivaled 5-year warranty, no assembly required, and durability that's impossible to beat. Make sure you also check our guide to the best pool cues.
Key Features:
Full-size (108″ L x 60″ W x 30″ H)
25mm MDF playing surface
Butterfly Europa net
ITTF approved
Five-year warranty
Comes fully assembled
Specification:
Brand

Butterfly

Model

T2625S

Weight

290 pounds
5-Year warranty
Durable design ensures long life
Good bounce with uniform surface
Purchase paddles and balls separately
Stiga Advantage Lite Table Tennis Table
The Stiga Advantage Lite is a lightweight version of the Stiga Advantage we featured earlier in this guide. We decided to include it in this list because it's one of the best entry-level tables on the market. It's super lightweight, comes 95% preassembled, and is super-easy to fold up and put away after you've finished playing. Designed for recreational use, it has a 12.7mm thick playing surface that provides a consistent bounce, similar to competition-standard tables. It also comes with a 72-inch clamp-style net and post set, so all you need is a couple of bats and a ball and you're ready to play. This might not be the best-quality table on the market but for an entry-level table, it's pretty impressive.   
Key Features:
Full-size (108″ L x 60″ W x 30″ H)
12.7mm MDF playing surface
72-inch clamp-style net 
Comes 95% preassembled 
2-inch locking wheels 
Specification:
Brand

Stiga

Model

Advantage Lite

Weight

141 pounds
Great for beginners 
Lightweight design 
Easy to fold away 
MD Sports Official Size Table Tennis Table
Offering official full-tournament size, this MD Sports Table Tennis Table comes with everything the casual or passionate player will need from a ping pong table. With 15mm thickness, you get a sufficiently satisfactory bounce with every strike – although this may vary depending on your skill level – that ensures an authentic ping-pong playing experience for all.
The four-piece construction is moderately straightforward, but we wish the instructions were more clear. Unlike some tables, though, it comes with 2 paddles and 2 balls, which is a luxury not always supplied, even with the more expensive tables. Sweetening the deal just a little more is that although it's not technically an outdoor table, you can use it for such purposes should you find yourself low on space inside, just make sure you use a cover or bring it back indoors once you're finished. To make this easier fold it up and wheel it away to safety. If you are also a golf fan, you may also like some of the best putting mats from our list.
Key Features:
Official tournament-size table for authentic play
Fold up design saves space in the home
4-piece construction for simple set up
True bounce surface for decent playing results
2 paddles, 2 balls included
90-Day warranty
Bold tones for easy play
Assembly instructions could be more clear
Ping Pong Table Buying Guide
Size and Dimensions - In choosing table tennis tables, the size is key. Though they all have to meet basic standards in sizes, the best table tennis tables measure in the range of 108x60x30 when fully installed.
Outdoor vs Indoor - Table tennis tables come in two broad categories depending on whether they will be used outdoor or indoor. The outdoor types need to have features that will make them withstand the elements of the weather such as moisture, saltwater, heat, sun and whether it is susceptible to rust. Outdoor table tennis tables usually sport an anti-rust aluminum surface coating and possess more rugged supporting frame than indoor versions.
Portability - The more portable and compact a TTT, the better. This is because many people like sending the tables to other locations for recreational games or even for professional competitions. The more compact and portable it is, the easier it is to transport and move around.
Ease of Assembling - Table tennis enthusiasts like to jump straight into play mode and so do not want to spend too much time hovering around the kit figuring out how to fix it. The best tables are almost always nearly totally pre-assembled. All the player needs to do is pull out the legs of the table and clamp the net over it and the game starts.
Ease of Storage - Table tennis is played in an open space and requires that furniture and other items standing in the way needs to be moved. As a result, most of the time, after playing the game, the players would like to pack the set away and create space. This calls for easy movement of the table because it is quite heavy. The folding mechanism and the locking/unlocking wheels facilitate ease of storage.
Types of Table Tennis Tables
Indoor - Indoor table tennis tables are used for play within the interior of a house or building such as garage, patio or a gym setting. They are not as fortified as the outdoor version.
Outdoor - Outdoor tables are used for play in open-air environments such as in the field, by the poolside, on ship deck or near the seashore. They have a more sturdy frame and anti-rust surface coating made from aluminum, plastic or other anti-rust material.
Tennis Tables FAQ
Q: What are the different sizes of table tennis tables?
A: For play position, you need in the area of 108x60x30 inches but with solo playback mode, you only need 66x60x64 inches dimensions. Storage collapses it into 24x60x64 inches.
Q: How much space do I need for a table tennis table?
A: For an unrestricted movement of two players in a game, an area of 10x12 feet may be required.
Sign Up Now
GET THE VERY BEST OF GEARHUNGRY STRAIGHT TO YOUR INBOX