Best Bowling Shoes For Men In 2022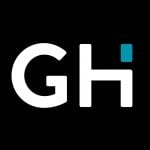 This product guide was written by GearHungry Staff
Last Updated
March 12, 2019
GearHungry Staff
GearHungry Staff posts are a compilation of work by various members of our editorial team. We update old articles regularly to provide you the most current information. You can learn more about our staff
here
.
GearHungry may earn a small commission from affiliate links in this article.
Learn more
If you've just started out bowling and already you are hooked, then you are probably thinking about investing in your own shoes. Not everyone likes the idea of renting shoes that are worn day in day out by a host of different people, not to mention the rental costs you'll also be incurred if you intend to go regularly. You might think that your usual sneakers will suffice and they might be just fine while you are in the beginner phase or if you only ever intend to play casually. However, to improve your game and in particular, to ensure consistent results, the best bowling shoes will support you on that all-important approach, as well as assisting with both the sliding and braking action.  So if you're already a regular bowler or you are ready to take your game to the next level, stick around and read our review on the best bowling shoes that will soon have you striking like a Pro.
The Best Bowling Shoe
BSI Men's Basic #521 Bowling Shoes
We've chosen to start our review today with a pair of basic and budget-friendly bowling shoes from BSI Men, their #521 bowling shoes. With a lightweight rubber outer sole and soft synthetic leather, they're perfectly functional and very smart looking but what customers seem to appreciate most about these bowling shoes is just how comfortable they are and durable too. If you're making a move from occasional to a regular bowler, then these are a great initial investment. With microfibre on the outer sole, they give a good grip so you won't be slipping and sliding around plus their lightweight construction means they won't fatigue your feet. There are some issues with inconsistent sizing, and apparently, they run a little large so just keep that in mind. Overall though, these BSI Men's Basic #521's come highly recommended given their attractive entry price point and overall comfort and performance. Make sure you also check our guide to the best spikeless golf shoes.
Key Features:
Lightweight and durable outsole
Sleek and stylish black leather synthetic upper
Extra plush comfortable sock liner
Microfiber sliding sole
Specification:
Brand

BSI

Model

00521-10.0-p

Weight

10.8 pounds
KR Men's Flyer Bowling Shoes
Next up from KR, we're taking a look at their Strikeforce Flyer Bowling Shoe which is an eye-catching design that comes in a couple of different color options. Constructed from durable and lightweight man-made synthetic, you won't suffer from foot fatigue wearing these bowling shoes so no matter how many games you're playing, certainly, your feet won't let you down! They feature Flex Side technology which offers a superior and optimized sliding experience so that you're comfortable at all times. That outer sole is slightly softer than you'd expect on a regular shoe and inside, it's all about comfort with a textile-lined padded tongue and collar. They're relatively easy to break in so won't take weeks to become accustomed to wearing and as you'd expect from a bowling shoe, have non-marking rubber soles. Another pair of potential bowling shoes that are both easy on the eye and the wallet. Our handy guide to the best tennis shoes features more great products like this.
Key Features:
Lightweight and durable non-marking soles
Sleek and stylish design in a couple of color options
Comfortable padded tongue and collar with Comfort Fit construction
Microfiber sliding sole
Specification:
Brand

KR

Weight

10.8 pounds
KR Strikeforce Mens Flyer Mesh Bowling Shoes
If you feel like you're past the point where rental shoes are cutting it, it's time to invest in a pair of KR Strikeforce Bowling Shoes. With these bad boys, you'll be the talk of the alley. The other bowlers will bow down as you approach the line. Okay, maybe we're getting a bit carried away but the point still stands – these are some pretty awesome bowling shoes. We like the fact that they look like standard sneakers (the only difference is the rubber sole that is designed to slide both left and right). Plus, they're super comfortable thanks to the breathable mesh upper. If you want to look stylish and still keep your performance, the KR Strikeforce Bowling Shoes are a perfect choice.
Key Features:
Engineered mesh upper
Comfort-fit construction
Universal sole (slides left and right)
Black and grey design 
Specification:
Brand

KR

Model

Strikeforce

Weight

2.15 pounds
Pyramid Men's Ram Bowling Shoes
Our next best bowling shoe is very traditional looking and is the Pyramid Ram bowling shoe which comes in either white with a striking black design on the side or black with a white design. Overall it represents an affordable bowling shoe that delivers high quality as well as performance. Designed in what we would describe as a classic bowling style, it features a full sliding sole which is perfect for both left or right-handed bowlers and offers plenty of support. The shoe itself is easy to break in and comfortable to wear, and the rubber heel provides the wearer with controlled breaking and balance on approach and execution. Sturdy metal eyelets with fully fastening laces ensure these shoes have a secure fit. It's a durable shoe backed by a 2-year manufacturer's warranty and is delivered in eco-friendly packaging. Find more great products like this by checking out our guide to the best spikeless golf shoes.
Key Features:
Easy break insoles for the perfect slide and balance
Universal slide or sole perfect for both left and right handed bowlers
Rubber heels provide excellent breaking and control
Buy with confidence thanks to a 2-year warranty
Specification:
Brand

Pyramid

Weight

3 pounds
Brunswick T Zone Bowling Shoes
Another great option from Brunswick that won't break the bank and won't take much breaking in either, their T Zone bowling shoe features a comfortable synthetic upper and has been designed in the blucher style for a comfortable and casual fit. In Black with either a striking silver, blue to the pink toe cap, you get the sense that they've designed this shoe to capture the youth market who are embracing the popular bowling trend. They've come up with a shoe that will fit their style, is comfortable, budget-friendly, and has been designed in a casual and comfortable to wear style that will suit most types of bowler and levels, particularly those just getting started out. If you love jogging, check out our guide to the best running shoes.
Key Features:
Extra light molded EVA outsole for support
High performance synthetic upper
Comfortable foam padded collar and tongue
Microfiber slide soles
Specification:
Brand

Brunswick

Model

58003205-65-Parent

Weight

10.8 pounds
Strikeforce Men's Titan Bowling Shoes
With these Strikeforce Titan bowling shoes on your feet get ready to conquer the lanes in style. With their universal slide soles and that Komfort-Fit construction, these bowling shoes for men look every bit as good as they perform and they certainly won't let you down. They are modern and stylish looking with a non-marking rubber sole and are fully textile lined to be commutable and breathable. In classic Black with striking contrasting red and white detailing, they also look casually cool and should compliment most personal styles. If you take your game and your style seriously, then these Strikeforce Titan bowling shoes will have you looking and feeling like the king of the pin. They're versatile, dependable, won't break the budget plus they might just take your bowling skills to a whole new level. You may also like to check our guide to the best skateboard shoes.
Key Features:
Lightweight and durable non-marking soles
Sleek and stylish casual looking modern design
Comfortable padded tongue and collar with Comfort Fit construction
Microfiber sliding sole
Specification:
Brand

STRIKEFORCE

Weight

2 pounds
Dexter Men's Kam Bowling Shoes
If your bowling style and your dress sense both have a more laid back casual vibe, then our next best bowling shoes should be a sure-fire hit and have you looking and feeling like a Pro Striker. They still look professional but rather than being made of leather or a synthetic upper they are constructed from canvas in a stylish and attractive looking denim grey fabric that is fully broken in and ready to wear. It's a fresh take on the classic bowling show in a convenient slip-on design which is built for both comforts as well as convenience. You could definitely hotfoot in from the lanes to the bar for drinks without having to slip out of these Dexter Kam shoes. They also feature slide vents for breathability as well as a fully molded EVA footbed. Just slip these on, and you are most definitely good to bowl. Be sure to also check out our list of the best waterproof running shoes for more great items like this.
Key Features:
Lightweight canvas upper leaves feet feeling cool
Complete with side vents for added breathability
Slip-on design for ultimate convenience
Moldable removable EVA footbed
Specification:
Brand

Dexter

Weight

10.8 pounds
Dexter The 9 Bowling Shoes
They're our Premium Choice today, and we've definitely saved the best till last when it comes to next-level engineering. This Dexter The 9 has many technical features that we're not even sure where to start. From the unique reinforced toe hold to the patented interchangeable soled shoe and strobal construction for increased flexibility, they really are a superior pair of bowling shoes. Constructed from full-grain leather, they've been designed and built to last for years to come and our Dexter's softest shoes yet providing superior comfort with enhanced flexibility. The fabric is breathable, and with a securely fitting lace-up closure system, you can stride forth confidently down the lanes, setting them ablaze wearing your sensational The 9 Dexter shoes. If you take your bowling seriously and you have the budget to afford these Dexter shoes, then you certainly won't be disappointed. For the ultimate in flexibility and longevity, The 9 are mighty fine. Don't forget to also check our guide to the best barefoot running shoes.
Key Features:
Reinforced toe holds and replaceable soles for longevity
Raised heel design along with universal heel system
Super soft full grain leather construction
Streamlined fit with short toe for ultimate control and close fit comfort
Specification:
Brand

Dexter

Model

3100-1-P

Weight

1.3 pounds
Bowling Shoes Buying Guide & FAQ
How We Chose Our Selection Of Bowling Shoes
To compile our comprehensive selection of the best Bowling Shoes we looked at Brands, Reviews and also Price. When it comes to brands, it's important that we select a representative range from manufacturer's specializing in the genre. A bowling shoe, after all, is quite a technical product, and so not all the sportswear shoes make them.
Reviews, of course, are also of utmost importance, as only by reading what other customers have to say about something do you get a proper unbiased and impartial view of what you can expect to experience function and form wise from wearing your new bowling shoes.
Finally, we consider Price. Our main concern is to ensure that we have a selection of high-quality shoes that will accommodate all budgets. The price isn't so much the driving force as the quality of the goods and their key features, relevant to that selling price.
Features To Look For In Bowling Shoes
We've cherry-picked some excellent recommendations for you in our product guide but in case you still aren't sure exactly what you should be looking for features wise in the best bowling shoes, we've selected some of the main criteria to be aware of.
Durability - Durability, of course, has to be one of the most essential factors in any pair of shoes you purchase, especially if they are more expensive than usual or specialized in nature meaning your usage will be limited. You want to invest in a pair that will last you for years to come. Keep in mind that while the cheaper models that are constructed from synthetic leather might look great and will certainly be lightweight and flexible, they won't last you as long as a premium pair of leather uppers. Textile uppers are also another popular choice, and while these can look stylishly retro, they may be lacking in some of the athletic style support that gives the more substantial sneaker style looking shoe its comfort.
Design - It has to be said that bowling shoes per se aren't known for their trend-setting styles. That said, some of the more popular brands are coming up with ranges that have more appeal away from the lane although normally, you won't find yourself transitioning from the bowling alley to the bar! Chances are that you will only ever wear your bowling shoes when you go bowling. There are plenty of options through from leather to synthetic and also textile with chunky athletic styling versus slimmer retro looks, so it is possible to match your bowling shoes to your own style and personality.
Inner Sole - As with any shoes you purchase, but especially those designed to support your feet during physical activity, comfort is going to be key. The inner sole needs to be snug yet breathable and supportive while providing flexible motion. EVA is an excellent option as it molds effectively to the wearer's foot and is both comfortable but relatively inexpensive too. The other option is memory foam which can be particularly useful for anyone suppering with any particular foot issues or problems. It is overall more expensive though than EVA. Polyurethane is your third option, and while it's budget-friendly, it may encourage your feet to sweat too much and isn't as flexible so could take a bit more breaking in.
Outer Sole - The outer sole is of the utmost importance in bowling, and it's for this very reason that specialized bowling shoes are recommended. It's all about the slide and technique, and to achieve that perfect sliding motion, as opposed to slipping and falling over which is entirely something different, you need your bowling shoes to be made of rubber but without grip and traction. Instead, the keyword is microfibre. The addition of microfibre is that will give those soles the perfect slide when executing that strike.
Size - There's lots of debate about bowling shoes running too small or too large, and in truth, they're no different to any other form of a sports shoe in that different manufacturers use their own guidelines and standards when covering sizes. What we do know is that if your shoes are too big, they will be uncomfortable and slip on your feet when playing whereas is they're too small, they might conjure up more than a bit of pain which can also be off-putting. So do try on your shoes before you purchase them, walking around in them and of course replicating the bowling action to ensure that they are a good appropriate fit offering comfort, support, and stability.
Ventilation - If you're playing competitively or in a league where you might have repeated games, chances are your feet will get hot and so ventilation will then be a consideration. It totally depends what material you go for, but we highly recommend that you go for options that offer breathability.
Bowling Shoes FAQ
Q: Do bowling shoes make a difference?
A: A bowling shoe has been purposefully constructed to support the game and in particular, the bowling approach and action which needs to be smooth and unobstructed. What mostly sets a bowling shoe apart from something like a regular sneaker is the sole which is soft and supportive and won't have a physical heel. Bowling shoes not only help protect your feet on the approach but also the floor of the alley too, ensuring a safe environment for all. Bowling shoes feature sliding soles on each side that have been designed to support both right and left handed bowlers. Additionally, in a good, quality pair of bowling shoes, the wearer should have the flexibility of being able to adjust the sliding pad so that the friction level can be changed. This attention to detail can make a world of difference, improving your gameplay and taking your results and consistency to a whole new level.
Q: Do bowling shoes run small?
A: It's more likely the case that the manufacturer is using a different sizing system as opposed to the fact that bowling shoes per se run small. Bowling shoes, much like any other form of footwear, is not immune from the fact that brand around the world use slightly different sizing metrics, so your best bet is always to refer to the conversion chart to ensure that you are buying a well-fitting bowling shoe. The best fitting shoes will help avoid injury on that all-important approach and should improve your striking and delivery consistency. The best general measurement to go by is the length in inches of your foot and then to cross-reference that against the conversion chart. For example, if your heel to toe length is 11 inches, then the size of bowling shoe that is most likely going to offer the best fit will be a USA 12, which is a UK 9.5 and a European 44. Where possible, especially if you are purchasing online, make sure that the retailer offers a money back guarantee so that you can buy and try.
Q: Do you have to wear bowling shoes?
A: Strictly speaking, bowling shoes aren't absolutely necessary, but you wouldn't go out for a long run in your golf shoes, and you wouldn't play tennis in your mountaineering shoes. While a multi-purpose sneaker can support a whole of general pastimes, if you are serious about your sport and excelling in it, stands to reason that you will want to invest in technical equipment and sportswear to support your on-going progress and the shoes you wear are certainly no exception. So if you enjoy bowling and you have the budget, you should definitely consider investing in a pair of proper bowling shoes.
Sign Up Now
GET THE VERY BEST OF GEARHUNGRY STRAIGHT TO YOUR INBOX