Best Foosball Tables in 2022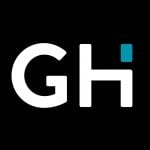 This product guide was written by GearHungry Staff
Last Updated
October 25, 2018
GearHungry Staff
GearHungry Staff posts are a compilation of work by various members of our editorial team. We update old articles regularly to provide you the most current information. You can learn more about our staff
here
.
GearHungry may earn a small commission from affiliate links in this article.
Learn more
Foosball, better known on the continent as table soccer or more likely table football, brings the drama, glory, and heartache of the beautiful game into your living room as you act as the puppet master extraordinaire over a legion of little plastic men. It's a staple of bars, college dorms, and dens across the world, and something that people are always up for. Whether you've got space for the real thing or just enough room for the tabletop options, you're still sure to get the best foosball table experience and if you haven't got one yet, now's your chance. Just check out our picks looking at the Messis vs Ronaldos of foosball tables, and select your side.
The Best Foosball Table
Best Choice Products 48" Foosball Table
Top of the list for the best foosball tables is the aptly named and definitely-not-rigged Best Choice Products 48" Foosball Table. This competition-sized construction is perfect for anybody who's traveled throughout the land, scoring victories in college after college, bar after bar, and now needs something to cement themselves at the final boss.
The medium-density fiberboard offers stability and durability during intense games, while the steel rods are robust enough to withstand the most competitive of matches but also come with comfortable grips that give you better control over your players and – hopefully – more chance of glory. No foosball table would be without somewhere to hold your drink, and this has a cup holder on each end for half-time refreshments.
The surface is frictionless, too, allowing the ball to glide with elegance, and no debates over whether or not the winning goal should stand, so don't even think about being a Sergio Ramos-esque sore loser. Be sure to also check out our list of the best air hockey tables for more great items like this.
Key Features:
Made up of 8 rows that allows for 4 rows per team
Does not require any electricity or batteries for play
Very versatile for play in the forecourt, basement, bar, arcade, lounge
Play does not involve complicated rules and instructions
Specification:
Brand

Best Choice Products

Model

SKY2603

Weight

42 pounds

Dimensions

47 x 24 x 33 inches
Comfortable rod grips
Sturdy and stable
Friction-less surface
Tornado Tournament 3000 Foosball Table
For the classic competitive football play on the table, the Tornado Tournament 3000 Foosball Table is simply unmatched when it comes to precision, ball control, stability, and comfort; the all-round category king. Built in Richard Hills, Texas, it is customized having in mind the American tradition of performance. This is a three goalie foosball table that is ITSF certified and the designers have ensured that the construction of this superior quality set exceeds all industry standards in terms of strength, quality, and durability.
What's more, the foosball table is constructed from a commercial-grade cabinet with thick, chrome-plated hollow steel rods and also possesses stainless steel laminae with outstanding logo graphics and durable end protectors. It features sharper corners and an expanded cross-section to give better ball control and enhance good passing. The set also sports strong superplastic counterbalanced players as well as a keeper that records every single score as well as the game count. Overall, this is simply the best foosball table your money can buy and is ideal for play at the office, home or within other outdoor facilities. The table set comes with a weight of 355 pounds and dimensions of 56x30x36 inches.
Key Features:
Constructed from a commercial-grade cabinet with heat-treated and chrome-plated steel rods
Based on ITSF certified single goalie Tornado Practice Table
Quality, strong versatile and durable
Counterbalanced players and a scorekeeper that records score and game count
Specification:
Brand

Tornado

Model

TPYMSTP3

Weight

355 pounds
KICK Legend 55″ in Foosball Table
The KICK Legend 55 Inch Foosball Table was developed after many years of research conducted by a recognized foosball enthusiast who is also a veteran player with over 25 years of experience in the game. As for the design, it has been crafted from the finest in the wood category with elegant ebony legs that comes in its traditional chestnut color with the swooping lines. The unique construction makes way for precise player control and excellent field play balance as well as easy dribbling counter-balanced foosball men. What's more, the design is geared towards a high-quality product in which the total enjoyment of the player is assured at an affordable price.
As for usability, it is pretty straightforward; this foosball table can turn an amateur player into a legend in a matter of a couple of practices and players will never run out of cheers and roars as the fun goes on in the course of play. It features a one goalie design or a three goalie design according to the player's preference and consists of a half-inch thick playing field supported by strong five inches leg levelers for total stability and balance. It also sports a non-slip firm gripping black wooden handle with accompanying screws and a free rod lubricant can be provided upon request. What's more, the 8 semi-solid stainless steel chrome-plated player rods are anti-rust and very durable. Apart from the 13 red and 13 blue counterbalanced men, it also comes with a set of 26 uniformed men. You can bet for this fun-packed game to bring total excitement and activity into your home, office or retreat center.
Key Features:
Playing platform supported by elegant ebony legs
Made from the highest quality fine wood material
Non-slip firm gripping black wooden handle
Features easy dribbling counterbalanced football men
Specification:
Brand

KICK

Weight

140 pound
Sport Squad FX40 40" Compact Mini Tabletop Foosball Table
If you don't have space for a full-sized foosball table, then why not take a look at one of the better tabletop options out there. These styles of foosball table often get a bad rep due to cheap, poor quality models flooding the market,  but the Sport Squad FX40 40" Mini Tabletop Foosball Table might just be the thing to eradicate that bad reputation.
Despite being lightweight and compact, it's super sturdy and will be more than able to survive controversial decisions right at the death. This translates further to the rods, which are chrome-plated for style, but will also last long, arduous tournaments, too. The rubber-padding helps to keep it from slipping on all kinds of surfaces, while the quick and easy assembly and provided foosball balls means you can get up and running in minutes and make your kids remember who's boss in this house.
Key Features:
Study chrome-plated rods
Manual sliding scorer
Rubber padding
2 balls included
Specification:
Brand

Sport Squad

Model

SSF1001

Weight

15.4 pounds

Dimensions

23.2 x 35 x 3.8 inches
Compact and lightweight design
Quick assembly
Allen wrench included
Not large enough for competitive play
KICK Triumph Foosball Table
Offering the elegance and simplicity of class foosball tables, this KICK Triumph Foosball Table would be a durable, welcome addition to rumpus rooms all over the country, and have people queuing up around the block to take a shot at the reigning champion (which we hope is you). The rods provide a smooth spin – even though we all know that's a big no-no – while the rest of the table is easy to put together, and you'll have an easy-to-reach ball retrieval on the side.
Additionally, It has both counter-balanced players as well as an extra set of uniformed guys for that little bit of authenticity and cup games where it's more than just pride on the line. Furthermore, as a bonus, it comes with an unlimited lifetime warranty, but that's not an excuse to throw a hissy fit and destroy it when you lose, just shake hands and promise you'll win next time. Our handy guide to the best board games features more great products like this.
Key Features:
Two different sets of players
2 chrome cup holders
Front ball return on each side
Slide scoring
Specification:
Brand

KICK

Model

B00HZ6QRL8

Weight

141 pounds

Dimensions

55 x 30 x 36 inches
Elegant and durable
Classic design
Unlimited lifetime warranty
Carrom Signature Foosball Table
With a lush, gorgeous, and achingly genuine Wild Cherry laminate casing, this Carrom Signature Foosball Table is the kind of table you imagine in your foosball table dreams – yes, they are a thing. It has counterbalancing players for better control, as well as a three-goalie option for beginners. Furthermore, there's also four drinks holders for doubles tournaments and probably eventual locker room bust-ups, but we hope not.
The scoring sliders are a great vintage addition and take us back to our favorite college bar, while the wear-resistant surface means this is something built to last. It looks just like something you'd see used at the Foosball World Championships – if that's a thing? – and honestly, we're not surprised. When you say foosball, this is the kind of class people expect. By comparison, anything else seems like it strives to get to this level but just isn't there yet.
Key Features:
Wild Cherry laminate casing
Counter-balanced players with enhanced control
Four removable drinks holders
Scoring beads
Specification:
Brand

Carrom

Model

522.00

Weight

167 pounds

Dimensions

55 x 29 x 36 inches
Wear-resistant surface
Single or three-goalie option
Hardwood handles
Mainstreet Classics 36" Table Top Foosball Table
Sometimes you want a quick foosball game but you don't want to go to the bar and you're perhaps too old to be lurking around college campuses looking for a challenge, even if your old fraternity said you were welcome back in whenever. Luckily, there's a solution to scratch that foosball itch. This Mainstreet Classics 36" Table Top Foosball Table is an awesome, high quality, and compact product that can be whipped out in an instant whenever the need strikes.
It comes with two balls, scoring sliders and is equipped with dual-end ball return so the action barely stops. Furthermore, it's durable, despite its smaller design, while still being lightweight enough to store away easily. This weight also makes it easy to take anywhere you like. As long as you have a surface to play on, you can indulge in your love for foosball anywhere you like. Love this product? Check out our review of the best poker sets for our top picks.
Key Features:
Easy storage and portability
2 balls included
Scoring sliders
Dual-end ball return
Specification:
Brand

GLD Products

Model

55-0511

Weight

22 pounds

Dimensions

34.8 x 22 x 3.8 inches
Stays secure and stable during play
Durable design
Lightweight
Complicated and frustrating assembly
Rally and Roar Tabletop Foosball Table
This Rally and Roar Tabletop Foosball Table offers all the drama and entertainment of a full-sized table without having to convert your least favorite child's bedroom into a games room. Unlike other mini tables, it provides a satisfyingly spacious playing area that gives everyone more freedom in masterminding their way to victory, which comes in handy if you're gradually moving up in size.
Furthermore, the chrome-plated rods are easy to control and have ergonomic handles that provide comfort during those long games that take you deep into extra time. You can also play anywhere you like, with foam padded legs suitable to stay secure on all kinds of surface, as long as it's flat, while the long-lasting build ensures able to withstand years of use, and many trips over to the relatives' houses on the holidays. Don't forget to also check our guide to family board games for more great game ideas.
Key Features:
Spacious playing surface
Chrome-plated steel roads
Foam padded foldable legs for stability on multiple surfaces
2 balls included
Specification:
Brand

Rally and Roar

Model

SOC040_018P

Weight

16.06 pounds

Dimensions

40 x 20 x 9 inches
Ergonomic plastic wood handles
Compact and portable
Long-lasting build
Some minor assembly required
Fat Cat Rebel Foosball Table
Our final choice is the Fat Cat Rebel Foosball Table is perhaps the easiest table to put together not just in this list, but the entire world. The quick snap player rods mean you can get down to carving a path towards glory in minutes of unboxing, but this is just the beginner. Unlike other tables, there's also incredible detail in both the pitch and the players, giving you a real feel of being right there in the Champions League final.
With this set, you also get four balls, so any that end up in the row Z don't need to be rushed back into play. Furthermore, 5-inch leg levelers make the table adaptable for players of all sizes. While it's a little more expensive than some – but not all – of our tables, this is without a doubt a one-time purchase, with sturdy construction and reliability that is essential for a foosball table.
Key Features:
High definition playing field for authenticity
5-inch leg levelers for stability
Detailed soccer style players
4 balls included
Specification:
Brand

Fat Cat

Model

64-0913

Weight

86 pounds

Dimensions

60 x 5.7 x 33 inches
Quick snap player rods for fast assembly
Modern design suits most decors
Sturdy cabinet
Some quality control issues
Foosball Table Buying Guide & FAQs
Features To Look For In Foosball Tables
Before getting your hands on a new foosball table and savoring that sweet taste of victory, make sure you know what features to look for.
Playing Field - Your playing field will be green, blue, or black and this doesn't really matter unless you want authenticity. What does matter is the smoothness of it. A playing field that is too bumpy will interfere with the movement of the ball and could cause the ball to end up in places that it was not intended.
Foosball Men - Your men will either be one solid color - typically red and blue - or more detailed to look like soccer players. Higher quality men will also have counterweights, so they always return to their feet, and will be wide enough to properly strike the ball, but not too wide that they interfere with each other.
Rods - The rods of the table should be loose but not too loose. This allows you to have the maximum control in deciding which way to slide your men to intercept or strike the ball. In addition to this, they should also be frictionless enough to strike with the desired power, otherwise, you're going to see a lot of balls dribbling towards the keeper's feet. Comfortable, ergonomic handles will mean you can play for longer, too.
Balls - The majority of foosball tables will come with a set of foosball balls. They're not expensive t buy on their own, but it's more convenient to have them come with the table itself. They shouldn't weigh too much, but also shouldn't be like ping pong balls, either.
Ball Returns - Either on the side of the table or behind the goal. Dual ball returns mean you can kick off more quickly following a goal.
Leg Levelers - Sometimes you don't have an even surface, so leg levelers are ideal for ensuring a fair game. Without these, the ball will always seem to end up in the same corner of the table, which anyone who's played on such a table before knows how frustrating it can be.
European vs American Foosball tables
Did you know there were two types of foosball table? Us neither, but they do have their differences that could sway you one way or another.
European
Includes French, German, Czech, Italian, Spanish which themselves have different styles
Czech and German are closer to the American style
The French table is softer, which provides more fluid movement
Spain is unlike anything else in the world, there's no tiki-taka here, and requires excellent hand-eye coordination
American
Developed from the European designs
Focuses on passing and ball control as well as the final shot
Men have thatched toes for better control
Shots can come from anywhere on the field
Foosball Table FAQs
Q: How Much Does A Good Foosball Table Cost?
A: A good foosball table can cost you anywhere between $200 and $1500, but you may be able to find them cheaper due to clearance sales or buying second hand. If you're not fussed about playing it 'properly' then you can always buy a tabletop foosball table, for now, many of which cost less than $60.
Q: What Is A Regulation Size Foosball Table?
A: A regulation foosball table is a table that's used is foosball tournaments (so we guess they are a thing, hey?) They are 30 inches wide, 56 inches long, and 36 inches high. For this reason, regulation-sized tables cannot fit comfortably in many rooms of the house where there are other things and will require a dedicated games room or something similar.
Q: How Many Foosball Players Are There?
A: With each foosball table, you get 11 men per team, totaling 22 altogether, just like what you would find on a real-life soccer field. However, you can also buy tables that provide an additional set of players (also 11 per team) that have more detail, as well as some tables that have the option of 3 goalies, which would give you 13 players per side. Some foosball table reviews have pointed out how useful the additional goalies are for beginners and certainly help to inspire a love for the game as well as the skills needed to really get into foosball.
This isn't always the case, though. In smaller tables, you can get either 7 or 9 players, as the manufacturer sometimes has to make adjustments for the lack of space on the playing field. You can still get tabletop tables with eleven players, but they will be much smaller than average.
Q: How Do I Play Foosball?
A: It's not as easy as it looks, but it's still simple enough for anybody to learn. It requires hand-eye coordination, good reflexes, and a little bit of power, as well as some luck. You use the rods to control each line of players (goalie, defense, midfield, and forwards) to keep control of the ball and eventually score. If your opponent has the ball, you need to block any passes or shots they make with your players.
Sources
The Beautiful Game: Is Football Art? - BBC Culture
Sign Up Now
GET THE VERY BEST OF GEARHUNGRY STRAIGHT TO YOUR INBOX