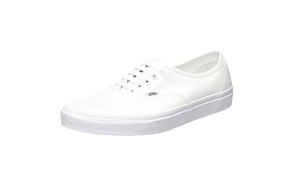 Vans Authentic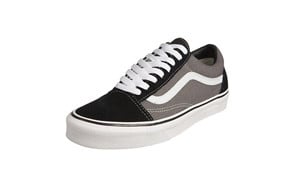 The Unisex Old Skool Classic Skate Shoes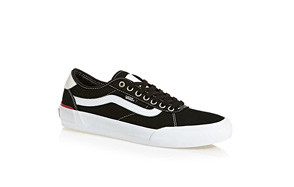 Chimo Pro 2" Sneakers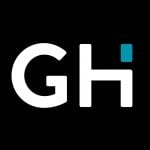 The skater shoe, the icon of the 90's, every punk musician's best friend. Vans isn't just a name that's been pinned to Warped Tour; they're one of America's most iconic and cherished shoe companies to date. Of course, I'm preaching to the choir; you know that, that's why you came here to find the best of the best. If there's one thing we know, it's men's apparel, and how to add the right stylistic elements to completely shift a style, and complete your look. As Vans-wearers ourselves, we're proud to say that we own most of these pairs, and have had others recommended to us by close friends. It's a list of Vans shoes, by Vans fanatics; what could go wrong?
The Best Vans Shoe For Men
Vans Shoes Buying Guide and FAQ
There's a lot to love about Vans, but out of the hundreds of models they've made over the years, how did we whittle it down to just fifteen pairs? If you keep reading, you'll find that out, and a hell of a lot more.

Which Pair do I Choose: What to Consider
Style - Everyone has a unique sense of style. We can't tell you what style looks best on you, but we can point you in the right direction. We chose this selection based off of neutral colors and/or designs that are applicable to most situations and wardrobe preferences of our readers.
Design - If you've always wondered the defining differences between style and design, we're about to lay down the law: style is aesthetic appeal, design is structural. The design of your sneaker should be optimal in supporting your arches, heels, and your back. Apart from that, if they're not comfortable, then why bother wearing them? Design takes all this into consideration.
Versatility - From casual Fridays straight to the skate park, you need a design that doesn't have to be hidden away like that awkward relative up in the attic. Versatility means you're not going to embarrass yourself when you switch from one style to the other. We're not saying to wear Vans to the red carpet, but they should contour to your lifestyle.
Material - Some of us just can't handle certain materials. We know gents who can't handle suede, and guys who think canvas feels cheap. At the end of the day, it's about two things: preference, and our next topic, durability.
Durability - How long are they going to last? Some guys are just way tougher on shoes than anyone else, but even so, you're making an investment. We took the time to make sure that these aren't going to be four-month runners; Vans is built to last.
Fit - It's tough as nails to figure out how it's going to fit, when you're sitting behind a computer screen. We get it, but have to say that Vans has done an impeccable job at ensuring that these sizes all follow a certain sense of consistency; it's part of the reason that they're still one of the leading brands sold both online and off.
Why Choose Vans: The Brand Story
Vans broke out in California in 1966, and sold a whopping dozen pairs on their first day. Those pairs are basically legendary among shoe aficionados, and it all took off from there. When the skating trend continued from the late 40's right on through the 60's, especially in Cali, Vans quickly became known as one of the most high quality skating shoes of the time. That reputation obviously stayed with them, because they were just as big in the 1990's as they were back then, and still are today.
So why choose Vans? They're durable, stylish, and jaw-dropping when you get the right pair that fit your unique style. Vans are the go-to for skaters and casual gents all across the globe, because they come with an identity, a brand that reveals a little bit about who you are, without giving it all away. Why choose Vans? Because they effing rock.
How to Clean Vans Shoes
You have a few different primary materials that Vans come with, so we broke it down into each shoe type, with the easiest way to clean each.
Suede - There's such a thing as a suede cleaning brush, which makes it child's play to clean. Seriously, just be gentle, and it's a foolproof method to erase stains and lift dirt.
Canvas - Canvas is halfway resistant between leather and suede, but still encounters its issues. Don't throw these in the washing machine, whatever you do. That's the fastest way to deteriorate their quality, and fade the colors. Using a gentle bristle brush and 91% or more rubbing alcohol. It lifts stains, and actually sanitizes your shoes. Bonus info: this method works well to clean the insoles, and reduce odors.
Leather - Pledge works absolute wonders for leather, but so does Latson's leather cleaning kit. Since Vans don't traditionally have an all-leather build (at least none of the ones on this list), you'll be using these products sparingly.

Vans vs. Converse
You're talking about the two most desired shoes on the planet. It's like a Sox and Yankees kind of deal; when you love one, you usually don't love the other. These shoes have been competitors, but never rivals. We're advocates of both type, but the key differences can be seen in a few bulleted points.
Vans are the main skate shoe, while Converse are the musician's shoe
Whether you pick Converse or Vans, you're going to get a mix of prices that mirror each other
Converse usually have thinner walls and bottoms, while Vans are a bit thicker and plusher
Vans have their custom waffle bottom for skateboard grip, while Converse are more suitable for indoor use
Vans Shoes FAQ
Q: Do Vans Shoes Provide Support?
A: Vans are notorious for having thick rubber soles. These both add to the durability of the sneaker bottom, meaning you get more steps out of them before your feet touch the pavement (it takes years to get them that worn-down). They provide support, but if you suffer from having flat feet, you can always add an additional gel insole to optimize your comfort.
Q: Are Vans Shoes Comfortable?
A: We would categorize them in two different levels of comfort: plush and soft, and then there's economic. Both are comfortable, but the plush and soft are generally made of suede and rubber insoles, giving you a walking-on-a-cloud feeling. Economic comfort means you're getting a little less material, they're still comfortable, but you're also paying a bit less. These ones are usually made out of canvas and bits of leather.