Best Baseball Equipment Bags In 2022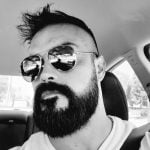 This product guide was written by Billy Brown
Last Updated
April 20, 2020
Billy Brown
Billy Brown has a problem sitting still. His constant search for the next challenge has him doing everything from running ultramarathons and climbing 14er's to gaining 40 pounds to compete in powerlifting, breaking several state records and growing a killer beard in the process. With over a decade of writing under his belt, his work, covering action sports, gear, and beer, can be found in a variety of publications. He lives with his wife and their two cats in Sacramento, California.
GearHungry may earn a small commission from affiliate links in this article.
Learn more
Baseball is one of those games that almost everyone can relate to in one way or another. It's fun to watch and even more fun to play. Best of all, you don't even need any real level of talent to go out there and enjoy yourself. All you need is a baseball bat and ball, a couple of gloves, an open field and a group of friends. A sunny day also helps and you've got a recipe for a fun afternoon away from the confines of work or home.
It also helps to have a neat baseball equipment bag to take all your gear with you. Whether you are a pro player, an amateur or just a recreational player, having everything neatly packed in a bag will make this iconic game simpler and more fun. The best baseball equipment bags will hold everything you need and make game day a fun day. Check out this great selection of baseball equipment bags.
The Best Baseball Equipment Bag
DeMarini Voodoo Rebirth Backpack
Often, when it comes to the best baseball equipment bags, you'll be asked to compromise on style, space, or comfort, but with this Voodoo Rebirth Backpack from DeMarini, you can have it all! The padded shoulder straps and back paneling ensure this backpack is comfortable enough to wear on the long walks from the car park to the field and offers an even distribution of weight so that even when your kit is heavy it will sit comfortably on your shoulders.
The large main compartment offers plenty of space for your baseball helmet, gloves, and gear, while the molded barrel lock neoprene bat sleeves can hold up to two bats comfortably behind your shoulders. Not forgetting your valuables, the fleece-lined cell phone pocket will keep your devices safe while you play while the vented shoe compartment means you can change into your sneakers after the game without stinking out the bag!
The baseball equipment backpack has been treated with waterproof base material so you won't need to worry about a spot of rain and the durable J-style fence hook means you can keep your stuff off the ground while you play. The Voodoo Rebirth backpack comes in a range of colors to let you show off your school spirit and the removable personalization panel will let your batpack stand out from the crowds.
Key Features:
Large main compartment for helmet, gloves, gear, and more
Features a fleece-lined cell phone pocket and separate vented shoe compartment
Padded shoulder straps and back paneling
Able to hold up to two bats comfortably behind your shoulders
Base material has been treated with waterproof composite to hold up to rain
Specification:
Brand

DeMarini

Weight

1.94 Pounds
Athletico Baseball Equipment Bag
Athletes love convenience and nothing is more convenient for a baseball player than being able to fit all his gear in one user-friendly equipment bag. The Athletico Baseball Bat Bag has a place for everything so you can keep everything in its place with a stylish baseball gear bag that not only holds everything from cleats to baseball gloves but can hold bats and other bits and pieces. The outer layer has been made from durable fabric that can withstand any weather with an isolated, vented cleats storage to keep the smelly gear separate from everything else. The shoulder straps are adjustable and it includes a fence hook so you can suspend your bag, rather than dump it on dirty, wet ground. This is perfect for adults right down to Little Leaguers so get one for the whole family.
Key Features:
Includes a spacious main compartment, isolated and vented cleats compartment, plus smaller pockets for cell-phones, wallets, keys, etc.
Made of a durable and water-resistant fabric
Comes with padded and fully adjustable straps plus a vented back panel
Features external bungee storage for extras and a built-in fence hook
Space for two bats or water bottles
Specification:
Brand

Athletico

Weight

1.5 Pounds
Isolated, vented cleats storage
Perfect for adults and kids
Bat holders may be flimsy
Easton Walk-Off IV Baseball Equipment Bag
Effortlessly fit in your baseball bats, equipment, shoes, and personal items in the Easton Walk-Off IV Baseball Equipment Bag that won't wear you down. The padded and adjustable straps have been designed to fit comfortably on the shoulders of players of all ages with an ergonomic fit that won't irritate or slow you down whether you're walking or cycling to practice.
The durable polyester/nylon fabric can withstand rain, mud, and dirt to keep you going and the convenient in-built fence hook allows you to easily attach the backpack to the side of the field so it can stay off the muddy ground while you play.
The ventilated back and pockets allow plenty of airflows to make the backpack comfortable and breathable as well as having the added benefit of reducing any bad odors from sweat or dirt while protecting your stuff. With two side bat sleeves that can comfortably hold your bats or water bottles and come with zippered pockets for personal items, plus a unique external helmet holder, there's plenty of space inside the bag for your gear.
The vented shoe compartment will likely become your new best friend, as it keeps dirty and smelly cleats away from the rest of your belongings and prevents odors from building up inside the bag. There is even a fleece-lined top pocket perfect for protecting your cell phone or other fragile items built into the design.
Key Features:
Unique external helmet holder and two external bat pockets with zippered compartments allow more storage space inside the bag
Vented and isolated cleat compartment keeps smelly or dirty shoes away from the rest of your belongings
Dual zipper design with fence hook makes this bag incredibly convenient and safe
Includes a fleece-lined top-pocket for personal items such as your cell phone
Designed for comfort with padded and adjustable straps plus a ventilated back panel
Specification:
Brand

Easton

Model

A159027STARS

Weight

2 Pounds
Louisville Slugger Omaha Rig Wheeled Bag
If you don't think a backpack quite has the makings to be the best baseball equipment bag for you, you might want to consider this wheeled bag by Louisville Slugger. The intelligent inline wheels make carrying your baseball or other sporting equipment really easy as you don't need to pick up the items or carry them on your back.
The large yet convenient back offers some generous dimensions of 12" (H) x 12" (W) x 35" (L) and has plenty of storage space in the main compartment for your helmet, gloves, and other gear while the zippered bat compartment has been specifically designed to hold up to four bats comfortably and securely. The bag also offers plenty of zippered pockets to hold your valuables and personal items while the removable customization panel is a great addition to allow you to show off your school spirit or personal style whenever and wherever you like.
Not only do the wheels make this bag incredibly convenient, but with an interior L Bracket and integrated fence hooks, this bag has been thoroughly designed with convenience and practicality in mind so you don't need to be worrying about your belongings while you're playing.
Key Features:
Interior L Bracket to help the bag last longer
Inline wheels
Integrated fence hooks for easy and convenient transportation and storage
Specifically designed to hold up to four bats safely and securely
Convenient outside valuables pocket
Generous dimensions of 12" (height) x 12" (width) x 35" (length) with plenty of storage space
Specification:
Brand

Louisville Slugger

Model

WTL9505BL

Weight

3 Pounds
EASTON GAME READY Baseball Equipment Bag
EASTON GAME READY Bat & Equipment Backpack Bag is a nice compact bag for athletes who don't like to carry anything bulky around with them. It has mesh pockets for bats or water bottles and a vented main compartment for cleats or sweaty gear. There is also a front pocket for personal items such as wallets and keys. For extra carrying comfort, this baseball equipment bag has a padded bag and shoulder straps that won't dig into your soft spots and the fence hooks are great to keep your bag in view while you play. Check out the great range of colors and designs as there is something for everyone. 
Key Features:
Vented main compartment
2 mesh pockets for bats or water bottles
Front pocket for personal items
Vented shoe compartment
Padded back and shoulder straps for comfort
Fence hook and custom rubber zipper pulls
Specification:
Brand

Easton

Model

8064889

Weight

1.7 Pounds
No more smelly shoe compartment
Storage compartments for personal items
Smaller than many other bags
Athletico Advantage Baseball Bag
Baseball is a rugged sport and when you head for the ballpark you want to transport all of your equipment in a rugged baseball bag. This Athletico Advantage Baseball Bag is made from tough, durable materials that are made to last. The water-resistant polyester oxford is tough enough to withstand game day, and keep your gear dry in case of rain. The extra-large main compartment holds everything you need and the zippered bottom cleats compartment keeps the smelly gear away from the rest of the gear. There is even a felt-lined tech pocket for your phone and sunglasses and multiple compartments for a better-organized baseball equipment bag.
Key Features:
Water-resistant polyester oxford
External helmet storage compartment
Extra-large main compartment
Zippered bottom cleats compartment
Multiple compartments for better organization
Vented & isolated cleats compartment
Specification:
Brand

Athletico

Weight

1.8 Pounds
Designed with room for all your baseball gear
Felt-lined tech pocket for phone and sunglasses
Ventilated compartment eliminates nasty odors
EASTON TRAVELER Bat & Equipment Wheeled Bag
Baseball is a fast game and no player wants to waste precious time fishing for pieces of equipment. The EASTON TRAVELER Bat & Equipment Wheeled Bag is easy to pack in an organized way so you can quickly access your gear and the strong wheels and telescopic handle make it easy to get around the park. The main compartment is vented to keep your gear fresh and the separate vented cleat compartment keeps your smelly footwear away from the rest of your stuff. This awesome baseball bag has a removable front panel that can be embroidered with your club's logo or personalized just for you. With plenty of pockets for everything, you'll be the most organized player in the dugout. You may also be interested in some of the best hockey bags from our list, so be sure to check them out.
Key Features:
Vented main compartment
Separate Vented cleat compartment
Fully removable panel for team embroidery
Telescopic handle
Two bat sleeves
Two side personal pockets
Specification:
Brand

Easton

Model

8066101

Weight

4 Ounces
Removable panel can be personalized
Holds up to 4 bats
Handle is a little flimsy
Even the biggest players deserve the compact, multi-functional design offered by this ATEIN Baseball Backpack. The lightweight and slim construction means you get the versatility and storage capacity of larger, much heavier bags. There are durable side mesh pockets for bottles, gloves and other gear as well as side straps for bats. There is a special shoe compartment with air holes to keep smelly shoes from spreading their smell to other equipment and the main compartment is also breathable to keep everything fresher. You'll love the convenient top pocket for personal items and keeping everything nicely organized on game day. Be sure to also check out our guide to the best bowling ball bags for more quality products like this.
Key Features:
Multi-functional design
Durable side mesh pockets
Special shoe compartment
Side strap for bats
Comfortable & airflow padded
Lightweight & slim construction
Convenient top pocket for personal items
Airholes in cleat compartment
Not suitable for catcher's gear
Louisville Slugger Genuine MLB Stick Pack
Little Leaguers love to play like the big boys and that also means they like to be outfitted like the Major League Pros. This Louisville Slugger Genuine MLB Stick Pack is a comfortable size for youth ballplayers but still looks like a baseball equipment bag like those used by the pros. The main compartment fits a helmet, glove and cleats and two bats fit snugly on the sides. The front pocket holds valuables, accessories and game day snacks. This ideal bag for young players also has padded shoulder straps and backing so as not to overburden young, developing bodies so get one for your little leaguer today. For all the fans of soccer, we have prepared our selection of the best soccer backpacks, so check them out.
Key Features:
Comfortable size for Youth ballplayers
Main compartment fits helmet, glove and shoes
Holds 2 bats comfortably
Front pocket for valuables and accessories
Padded shoulder straps and backing
Specification:
Brand

Louisville Slugger

Model

WTL9302TCBOS

Weight

1 pounds
Perfect for young players
Available in Major League Logos
May not be the best bag for adults
Baseball Equipment Bag Buying Guide
Features To Look For In A Baseball Equipment Bag
Storage –Different types of baseball equipment bags have been designed for specific gear. A field player needs to store a glove, cleats, helmet and bats whereas a catcher will need additional storage space as the catcher's helmet also has the protective face. Then there are other items that need to go in a baseball gear bag such as a change of clothes, a water bottle and personal items such as phones, wallets and keys. Consider everything you need to carry with you when you play baseball and choose a baseball equipment bag that is spacious enough to hold all of your essential gear.
Pockets- While a spacious compartment in a baseball equipment bag is essential for storing all of your gear, stuffing everything into one central compartment can end up being a time-consuming endeavor when it's time to take gear out. Digging around is not only a time waster, it's also the fastest way to leave an even bigger mess inside your bag. When it's time to get out into the ballpark, you'll be keeping everyone waiting while you search for that one little thing in your bag. Multiple storage pockets give you the option of compartmentalizing your gear so that it is all neatly organized for easy access. One of the most important compartments is the one for your cleats. Shoes get hot, sweaty and smelly so having a separate compartment or pocket for cleats will keep these stench and dirt away from the rest of your gear. Once you assign each item to a specific pocket and make a habit of keeping that item in its designated spot, you'll be able to subconsciously and automatically reach for that item when you need it.
Materials – Baseball players are notorious for being rough with their equipment and baseball equipment bags often bear the brunt of mistreatment. Bags made of flimsy materials just won't cut it so make sure the manufacturers used top quality materials that are tough and durable. Heavy duty nylons, polyesters and rip-stop fabrics feature prominently in the production of baseball gear bags for a number of reasons. Firstly, they won't tear so easily and secondly, many of these materials are also water resistant which is crucial in protecting your gear when an unexpected downpour occurs. Athletes also have a tendency to overstuff their equipment bags and this is where the real quality of materials is most obvious. The last thing a baseball player wants on game day is to have the material of his bag rip from being over loaded.
Size – Baseball equipment bags come in all shapes and sizes. There are compact ones that can be carried like a backpack and there are longer ones that can comfortable enclose everything, including your bats. The longer bags often come with telescopic handles and wheels for easy transport. The final decision when it comes to size, is to consider how much equipment you usually carry. If you like to double up on gear so you've always got spare bats, gloves and cleats on hand, then a larger sized bag is a must.
Lockable Zippers – The sad fact is, everything we leave unattended can be susceptible to sticky fingers. You may consider your team mates to be brothers and trustworthy, but you never know when someone will see an unattended bag and go rifling through the contents. When you step out onto the diamond, you don't want to be worrying about your valuables being stolen or your private items being displayed our touched. Lockable zippers give you the option of keeping everything safe and away from sticky fingers or prying eyes. You may also want to consider lockable zippers for when you travel. Some bags have lockable zippers built in; others can be locked with a small padlock after two pull tabs are brought together. Either way, you can never to be safe and secure.
Types Of Baseball Equipment Bags
Backpack – There's no denying to convenience of a backpack for taking baseball gear from game to game. They're easy to carry and are often compact with lots of compartments. Many backpack baseball equipment bags also have bat straps on the sides so you can also carry bats and water bottles with you.
Bat Bag – If your superpower in baseball is batting then you want to have a few different bats in your bag. This means a bat bag is a better option for you. A bat bag is longer, slimline and more specific for carrying 2 or more bats. They usually feature a bag strap that makes it easy to carry your bag on game day.
Wheeled Bag – For players who like to take several bats, gloves and other equipment a larger bag is needed. This can result in a cumbersome baseball equipment bag that is also heavy to carry. We've all seen suitcases with telescopic handles with wheels and many sporting goods manufactures have also used this principle in developing baseball gear bags to make carrying large, heavy equipment from the carpark to the diamond.
Catchers' Bag – Most baseball players have the same equipment and that makes choosing a baseball equipment bag relatively easy. Catchers, on the other hand, need a little extra storage space to accommodate their helmet and mask. Catchers can just get a larger bag to make room for a couple of bats, gloves, helmets and their masks or they can get a baseball equipment bag that has been especially designed with a designated compartment for the mask.
Whatever type of baseball equipment bag you choose can transform you from a recreational player into a serious one. Best of all, once you get used to carrying all of your gear in your bag, you'll streamline the routine of getting ready for your game, to the point where you'll do everything automatically and look cool and confident as you do.
Batter Up !!
Sign Up Now
GET THE VERY BEST OF GEARHUNGRY STRAIGHT TO YOUR INBOX