Last updated:
02 Sep 2020
10 Best Shoe Bags For Travel (Review) In 2021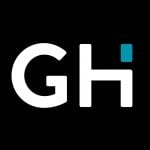 This product guide was written by GearHungry Staff
Published
September 2, 2020
Experienced travelers likely already know about the wonders that the best shoe bags for travel bring. Rather than search high and low for left-over plastic bags from the supermarket, travel shoe bags give you a convenient and finished solution for keeping your shoes separate from other items in your pack.
With these shoe bags, you can cover all bases, from sleek but simple options for a quick journey to more comprehensive, versatile offerings. It doesn't matter if you're an experienced traveler or someone who's just received their first passport, these shoe bags will enhance your experience like you never expected.
The Best Shoe Bag For Travel
Shoe Bag For Travel Buying Guide & FAQ
Features to Look for in Shoe Bags for Travel
Before deciding which of these shoe bags is the perfect option for you and your needs, consider these essential features. While all shoe bags provide a decent and reliable choice for your next trip, some options are better than others, and this comes down to the difference in features.
Size — The size of the bag will correlate with the size of your feet. However, it also determines how many shoes you can fit inside simultaneously.
Shoe bags for travel typically come in both standard and extra-large sizes. Larger options are ideal for shoes with ankle support, such as hiking boots. Likewise, smaller options are perfect for low-profile footwear, including sneakers.
Material — The two types of materials used for travel bags for shoes are fleece or canvas-style fabric and nylon. The fleece option is suitable for dress shoes, as the inner lining isn't abrasive and will ensure that the shoes remain scuff-free when you are traveling. However, this material doesn't lend itself well to zip closures, and as a result, you will only see these options with drawstring.
A nylon-construction option, however, can handle zippers, and these options are also more water-repellent, resistant to dirt and odor, and lightweight. When folded, they take up less space in your backpack, also making packing easier.
Durability — One of the key factors in terms of durability is the closure mechanism. A zipper is, arguably, more durable than a drawstring. It is at least more secure. However, if you pack the shoe bag too full, it risks splitting the zipper, which could render the whole bag useless.
With a drawstring, it doesn't always matter that you can't seal it properly, although it could be an issue if you get caught in the rain.
For dedicated travelers who want to spend as much of the year on-the-go as possible, durability is a must, and for that, we think nylon is the best option.
Ease of Use — A shoe bag is far from being something difficult to use. All you need to do is find your shoes, slip them in, and then fasten it closed, either with a zipper or drawstring.
A divider inside the shoe bag can keep each shoe separate and provide easy organization. Likewise, premium options come with a mesh compartment to help you store slim footwear inside and minimize bulk.
Some shoe bag options also come with a transparent window, made from plastic to help you identify which shoes are in which bag.

Shoe Bag For Travel FAQ
Q: What are shoe bags for travel?
A: As the name suggests, shoe bags for travel are (drum roll) travel bags for your shoes. But they are much more than that. Most offer secure zippers or sturdy drawstrings to keep the bag sealed, and some even boast dividers to keep your shoes from scuffing one another in transit.
As they are so lightweight and compact, shoe bags don't interfere much with your overall baggage weight.
Q: Why should I use shoe bags for travel?
A: If you're a regular traveler, especially one who loves to explore the damp, muddy, or dusty parts of the world, such as old forgotten towns, rainforests, or even camping destinations, then shoe bags for travel will enhance your experience like you never thought possible.
Most people don't even know that travel shoe bags are a thing, and instead, they resign themselves to shoving their shoes, whether runners, flip flops, hiking boots, or simple sneakers, into their backpack with their clothes, laptops, tablet, and books. However, as shoes have this habit of tracking in mud, dust, debris, stones, pebbles, sand, and everything else you tread over during your daily treks, you risk getting everything else dirty.
Travel shoe bags are sturdy, spacious, easy to use, and secure. Furthermore, the best bags also boast odor-free properties that keep the sweat smell contained.
Whether you're heading on a global adventure or catching the red-eye to make it to a meeting first thing tomorrow morning, shoe bags are an essential part of any travel inventory.
The best!
Gear, gadgets & stuff for men
Straight to your inbox