Best Condenser Microphones In 2022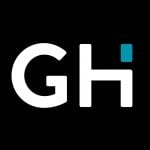 This product guide was written by GearHungry Staff
Last Updated
June 24, 2019
GearHungry Staff
GearHungry Staff posts are a compilation of work by various members of our editorial team. We update old articles regularly to provide you the most current information. You can learn more about our staff
here
.
GearHungry may earn a small commission from affiliate links in this article.
Learn more
Whether you're a musician, podcaster, or gamer, you will benefit hugely from a quality condenser microphone. Compared to dynamic mics, they are more sensitive and provide a wider frequency range, which makes them perfect for use in the studio. However, they can be used in a live performance or even for broadcasting and gaming. For this article, we have been searching for the best condenser microphones on the market and we've found our 10 favorites.
The Best Condenser Microphone
Audio-Technica AT2020 Cardioid Studio XLR Condenser Microphone
As our Best Choice product, we've selected Audio-Technica's entry-level condenser microphone, the AT2020. It's designed to be a low-frills studio mic that can be afforded by most budding musicians. Unlike the more expensive condenser mics, it doesn't have much in the way of features. For example, there's no switch for pads or filters. But, don't let that put you off, because this mics versatility and price point really sets it apart. It's suitable for use as an instrument or vocal mic, especially if you're close-miking. The only problem that people have with it is its noise level, but for the price, you really can't complain. Be sure to check out our guide to the best camera microphones and pick your favorite.
Key Features:
Noise level – 20 dB SPL
Low-mass diaphragm
Output connector – 3-pin XLRM
Comes with soft case
Specification:
Brand

Audio-Technica

Model

AT2020

Weight

1.65 Pounds
Affordable
Well made
Works well with both instruments and vocals
High noise level
Doesn't come with a hard case
MXL Mics 770 Cardioid Condenser Microphone
The MXL Mics 770 is a microphone that we'd definitely recommend for beginners to use. If you're a budding vocalist, recording artist, or even podcaster, this is one of the best budget options out there. It's even more affordable than the first microphone we featured, but the audio quality isn't quite the same level. However, it's just as versatile. The cardioid polar pattern means that it's just as good for recording group vocals as it is for solo vocals. Plus, it's completely capable of recording instruments or as an ambient mic. The only major problem that we've found with it, is that it picks up a lot of background and wind noise. So, it's definitely worth investing in a pop filter as well. You may also like some of the best MIDI keyboard controllers from our list, so take a moment to check them out.
Key Features:
Low-frequency roll-off
Low noise FET preamp
Phantom power required
Output connector – 3-pin XLR
Hard case included
Specification:
Brand

MXL Mics

Model

MXL 770

Weight

1 Pound
Very affordable
Good for vocals and instruments
Hard case included
Picks up background and wind noise
Rode NT-USB USB Cardioid Condenser Microphone
Rode is one of the biggest names in condenser microphones. So, when they brought out a NT-USB USB microphone, we knew it would be worth taking a look at. USB microphones are pretty much the same as normal condenser microphones, except you don't need an audio interface to use them. In fact, the computer recognizes the mic as a generic USB audio interface. That means, whilst this mic is still pretty expensive, it will still save you a lot of money. Like all Rode condenser mics, it's amazing for recording both vocals and guitar, but it's probably not capable of recording a kick drum. In truth, this mic is just as suitable gift for gamers and podcasters as it is for musicians.
Key Features:
USB condenser microphone
Mini-jack input for monitoring
Tripod desk stand, pop shield, ring mount, and storage pouch included
Mix control knob
Specification:
Brand

Rode

Model

NT-USB

Weight

1.15 Pounds
Easy to set up and use
Desk stand and pop shield included
Clear audio
No audio interface required
Picks up desk and keypad noise
One polar pattern
Shure SM7B Cardioid Dynamic Microphone
The Shure SM7B Cardioid Dynamic Microphone is one of the most famous and well-respected condenser microphones in the business. The original SM7B was used to record parts of Michael Jackson's Thriller and this version is used by countless big names as both a live and recording microphone. But, if you want to join this exclusive club, it's going to cost you a sizeable chunk of money. Far from being the most expensive condenser microphone, we'd consider this to be a mid- to high-end microphone. It's certainly studio quality and one of the best ways to get a studio-quality sound without forking out thousands. It can be used for almost anything, but it's widely considered to be the best male vocal mic in the world. Our guide to the best earplugs for concerts features more useful products for musicians. 
Key Features:
Output connector – 3-pin XLR
Flat, wide-range frequency
Air suspension shock isolation
Pop-shield and carry case included
Specification:
Brand

Shure

Model

SM7B

Weight

2.03 Pounds
Used by recording artists all over the world
One of the best male vocal mics available
Pop-shield is highly effective
Very directional for a condenser mic
The low-level output isn't impressive
Audio-Technica AT2035 Cardioid Condenser Microphone
Our second Audio-Technica mic is the mid-range AT2035 microphone. This vocal microphone has become hugely popular with singers thanks to its focus on the mid and high range frequencies. It's not as capable as the more expensive Shure SM7B, but it actually performs really well compared to a lot of high-end microphones. We'd say, if you're looking for a solid condenser microphone for recording vocals, this one has to be worth considering. Like all Audio-Technica mics, it's pretty versatile, but there are better mics for instrument recording. A perfect gift for music lovers and musicians.
Key Features:
Output connector – 3-pin XLRM
Large diaphragm
Custom shock mount included
Switchable 80 Hz high-pass filter and 10 dB pad
Soft carry case included
Specification:
Brand

Audio-Technica

Model

AT2035

Weight

14.2 Ounces
Great for recording vocals
Performs well against more expensive mics
Marantz Professional MPM-1000 Cardioid Condenser Microphone
Generally, you get what you pay for with microphones. However, there are a few budget mics on the market that really do the job. The Marantz Professional MPM-1000 is definitely one of them. At less than $50 (at the time of writing), you can't expect it to be the best in the business, but a lot of people are called this a budget-version of the Rode NT1. That means it's a solid performer for recording both vocals and instruments but lacks the low-frequency response of a more expensive studio microphone. For more amazing products for musicians, check out our reviews of the best headphone amplifiers.
Key Features:
Large diaphragm
Output connector – 3-pin XLRM
Shock mount and tripod included
XLR cable included
Specification:
Brand

Marantz Professional

Model

MPM-1000

Weight

10.6 Ounces
Solid performance for a budget price
Comes with everything you need to record (expect an audio interface)
Lacking in low-frequency response
Not great for recording vocals
AKG Pro Audio C214 Professional Large-Diaphragm Condenser Microphone
The AKG Pro Audio C214 Condenser Microphone is the only true competitor to the Shure SM7B in this list. It's also pretty expensive, but still what audiophiles would call a mid-range condenser microphone. The main difference with this is that it's designed to be an all-around studio microphone, not specific to vocals. It really excels when recording string instruments, but it's also perfect for electronic drums and vocals. Plus, in our opinion, it's one of the best-looking condenser microphones on this list, with a sleek matte blue finish. If you are also interested in playing keyboards, you will surely like some of the best keyboard stands from our list, so check them out.
Key Features:
Output connector – 3-pin XLRM
Large diaphragm
Switchable 20dB attenuator and bass-cut filter
Shock mount included
Hard carry case included
Specification:
Brand

AKG Pro Audio

Model

C214

Weight

3.15 Pounds
One of the best all-around mid-range condensers
Easy to set up and use
Looks amazing
Sound can be too bright at times
HyperX QuadCast USB Condenser Gaming Microphone
Not everyone reading this list wants to be a recording artist. Gamers have become a large part of the condenser microphone market, which has led to companies like HyperX creating gaming-specific mics. The first indication that it's for gamers is the red and black design that fits right in with gaming laptops or PCs and other equipment. But underneath that, HyperX QuadCast USB Condenser Gaming Microphone is a pretty standard mic. The most useful feature is the USB connection, meaning you can just plug it in and start berating other games when you no-scope them. For more useful devices like this, check out our guide to the best digital-to-analog converters.
Key Features:
UBS condenser microphone.
Anti-vibration shock mount.
Tap-to-mute sensor with LED light
Gain control
Specification:
Brand

HyperX

Model

HX-MICQC-BK

Weight

9 Ounces
Easy to set up and use
Looks the part
The tap-to-mute function is really useful for gamers
No XLR option
Can't turn LEDs off
AmazonBasics Desktop Mini Condenser Microphone
AmazonBasics has been getting into just about every market you can think of, including condenser microphones. We were amazed when we came across this budget AmazonBasics USB microphone because it's actually pretty good. Of course, it's not really suitable for recording music or professional broadcasting, but it's an affordable entry into the world of condenser mics. It's especially useful if you want to boost your Skype, gaming, or podcasting experience, without spending hundreds. The main thing we don't like about it is the shiny plastic body, which makes it seem much cheaper than it is. You may also like some of the best open back headphones from our list, so be sure to check them out.
Key Features:
USB condenser microphone
Includes 4.9-foot USB cable
3-legged adjustable desktop stand
Mute button with LED
Specification:
Brand

AmazonBasics

Model

LJ-DCM-001

Weight

9.6 Ounces
Inexpensive
Easy to set up and use
Decent audio quality for speaking
Ugly plastic casing
Not suitable for recording music or pro broadcasting
AKG PERCEPTION 170 Professional Instrumental Microphone
The AKG Perception 170 Microphone stands out on this list because it's a small diaphragm pencil-shaped mic. As you might have guessed from the shape of the mic, it's really designed for direction, close-mic recording. It can be used for recording stringed instruments, but it performs best for percussion instruments and as a drum overhead. The other good thing is that they're made to take a beating, which is especially important if you're taking them on the road. For more excellent audio devices, check out our top picks of the best portable Bluetooth speakers.
Key Features:
Output connector – 3-pin XLRM
Small diaphragm
Heavy-duty construction
Switchable attenuation pad
Specification:
Brand

AKG Pro Audio

Model

3101H00410

Weight

1 Pound
Great for percussion and close-miking
Rugged design
Condenser Microphone Buying Guide & FAQ
How We Chose Our Selection Of The Best Condenser Microphones
Brand – When it comes to musical equipment, there are a few brands that really dominate the marketplace. However, you can find some really awesome products if you dig a bit deeper. We've tried to bring you condenser microphones from both the biggest brands and the smaller, innovative brands.
Reviews – Wouldn't it be great if you could ask hundreds of people what they thought about a product? Well, that's kind of what reviews are. Instead of long-winded surveys, we can go straight to Amazon's review section and see what people like or don't like about a product. Of course, every product is bound to have a couple of bad reviews, so we don't believe everything we read.
Price – Price is important when it comes to condenser microphones. The cost of a microphone can vary quite dramatically, so you have to know what you're looking for. Studio-quality condenser microphones can cost hundreds of dollars, but you can still pick up a pretty good one for under 100 dollars.
Features To Look For In Condenser Microphones
Connectivity – Almost all condenser microphones are connected using an XLR (microphone) cable. To use one, you'll need to have an audio interface connected to your computer. However, some companies – like AmazonBasics – have made simple condenser microphones with a USB input. You won't get the same sound quality, but they are pretty useful.
Audio Quality – This is probably the main reason you're looking for a condenser microphone. They have a better frequency response than dynamic mics and are much more sensitive. As a general rule, the more money you're willing to spend, the better the sound quality you're going to get.
Polar Patterns – The polar pattern relates to the pickup pattern of the microphone. Condenser microphones can pick up sound from a much wider area than dynamic mics.
Frequency Response – As we said before, condenser mics have a better frequency response than other microphones. You will get deeper bass frequencies and clearer high frequencies, which is why they're so good for recording instruments in the studio.
Diaphragm Size – This means the size of the capsule's diaphragm. The larger condenser microphones are more versatile and pick of a wider array of the sound, whereas small condenser microphones are more sensitive and accurate.
Condenser Microphones FAQ
Q: What's the difference between condenser and dynamic mics?
A: Dynamic microphones use a coil inside to turn the audio signal into an electric signal. The output is considerably lower, which makes them perfect for recording sounds that are already loud. They are normally used in a live setting because they are more durable. Condenser mics work instead by having a movable diaphragm inside. They are much more sensitive and perfect for use in the studio.
Sources:
How To Use A Condenser Microphone - How Stuff Works
The Principle Of Operation Of A Capacitor (Condenser) Microphone - Audio Masterclass
Sign Up Now
GET THE VERY BEST OF GEARHUNGRY STRAIGHT TO YOUR INBOX