Last updated:
20 Jan 2021
Best Digital-to-Analog Converters In 2021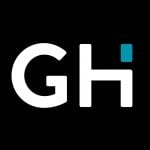 This product guide was written by GearHungry Staff
Published
August 19, 2020
A digital-to-analog converter, also known as a D-to-A or DAC, is a tech system that converts data in its digital form to an analog signal. While signals in digital format have useful applications, for that precise, high-quality sound delivery, the digital data needs to be converted to analog.
For music producers and disk jockeys, this is important because an excellent digital-to-analog converter makes for a better listening experience. So, you need to get the right product for tailor-fit needs to get the desired sound output. We have carefully researched and come up with this list of the best digital-to-analog converters the market has to offer. Save yourself some sweat and let this list guide you to make the best decision.
The Best Digital-to-Analog Converter
The best!
Gear, gadgets & stuff for men
Straight to your inbox