Best Jukeboxes In 2022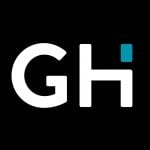 This product guide was written by GearHungry Staff
Last Updated
June 7, 2019
GearHungry Staff
GearHungry Staff posts are a compilation of work by various members of our editorial team. We update old articles regularly to provide you the most current information. You can learn more about our staff
here
.
GearHungry may earn a small commission from affiliate links in this article.
Learn more
There was a time when music wasn't so easy to listen to. If you were lucky enough to own a record player, you'd have to listen to a whole album, then take it off and put the next one on. But then the jukebox was invented. Instead of listening to the whole album, people could pick their favorite songs and the jukebox would mechanically change the record. Jukeboxes were huge in the 50s, but since then the way we listen to music has changed dramatically.
Nowadays, vintage jukeboxes sell for thousands of dollars. But fortunately, there's a cheaper way to get a taste of the retro vibe. In this article, we've selected our favorite modern jukeboxes. They come in countertop or full-sized versions and offer all sorts of different music playing options like CDs, AM/FM radio, Bluetooth, and more. Also, at the bottom of the article, we've provided a Buying Guide and FAQ section to answer any jukebox-related questions. Here are the best jukeboxes we could find.
The Best Jukebox
Victrola Retro Desktop Jukebox

For our Best Choice product, we've selected the Victrola Retro Desktop Jukebox. It was a hard decision, but this one really ticks all the boxes for us. First off, it's affordable. The price tends to vary, but at the time of writing this article, it's on offer for less than $70. When you compare that to vintage and full-sized jukeboxes, it's a great deal. But it's not all about the money, we like the way this jukebox performs as well.
It's a pretty comprehensive music player. It has a CD player, FM radio, Bluetooth, and a 3.5mm jack input. The CD player can only hold one CD at a time, but that's the only real problem we can find with it. The Bluetooth function allows you to wirelessly stream music from up to 33 feet away and the 3.5mm jack is perfect for any non-Bluetooth devices. Basically, you can play pretty much anything through it, except for vinyl and tapes. It's even got USB and SD card inputs.
The other main attraction is the way it looks. A lot of modern jukeboxes miss the beat when it comes to recreating that iconic design. But we think Victrola has nailed it. The red and blue LED lighting tubes around the outside give it an authentic vintage look. They can light up in seven different colors and, if you're not in the mood, you can turn them off and still play music. The only thing that gives it away as a modern jukebox are the controls on the front. 
It's smaller than you might expect, but it still produces plenty of sound. Victrola doesn't release information about the speaker inside, but you can tell that it's pretty good quality. Of course, it's not going to be as good as a dedicated speaker system, but the style more than makes up for it. If you're looking for a great gift for music lovers or an affordable way to get that retro vibe, you've found it.
Key Features:
Front-loading CD player
Bluetooth
FM Radio
3.5mm jack input
SD card & USB inputs
Specification:
Brand

Victrola

Model

VJB-125

Weight

7.61 pounds
Pyle PJUB25BT Bluetooth Jukebox

If you don't need a CD player, then you might be interested in the Pyle PJUB25BT. Built by Pyle Audio, a reputable brand in the audio industry, these jukeboxes have dropped in price significantly in recent years. Now you can pick them up for a similar price to our best choice product. It's actually a really similar product to the Victrola Retro Desktop Jukebox. It's also a small countertop jukebox that will sit nicely on a table or on your kitchen counter. They've also done a really good job of recreating the retro vibe – it has similar LED lighting tubes around the side of the jukebox. Unfortunately, they only have one color options, but it still looks great when they're turned on in a dark room.
The Pyle PJUB25BT has two main differences to our Best Choice product. Firstly, it doesn't have a CD player. Instead, this is really just a speaker system to play your music through. You have the option of Bluetooth, a 3.5mm jack input, USB and SD card inputs, and an AM/FM radio. So, it's versatile, but not quite as versatile. However, this jukebox does have one main advantage over other similar jukeboxes. It has an RCA (L/R) output connector jacks. That means you can connect your jukebox to extra or more powerful speakers like tower speakers. So, if you're not satisfied with the sound quality or you want it louder, it's possible. We really like this feature because jukeboxes often don't provide the best sound quality.
Unfortunately, this product doesn't come with a remote control included. But the touch-panel on the front is pretty user-friendly. To be honest, it's probably easier to control your music from your actual device. This isn't the best jukebox, but we wanted to include it because of the RCA outputs.
Key Features:
RCA outputs
Bluetooth
AM/FM Radio
3.5mm jack input
SD card & USB inputs
On/off LED lighting 
Specification:
Brand

Pyle

Model

PJUB25BT

Weight

4.41 pounds
Rock N Roll 50's Musical Jukebox




If you're looking for a really cheap option, you've got to go for the Rock "N" Roll 50's Musical Jukebox. It's the cheapest jukebox on here and, to be honest, is really a toy more than anything. It's made from plastic and doesn't have the same modern audio technology inside. But, it's still a lot of fun and great for kids that are getting into music.
The main downside of this product is that you can't play your own music on it. It doesn't have a CD player, Bluetooth, or even a radio. Instead, it has three songs that are already programmed in. These are 'Rock Around the Clock' by Bill Haley & His Comets, 'Tutti Frutti' by Little Richard, and 'Louie Louie' by The Kingsmen. So, if you're not a big fan of these three songs, this toy probably isn't for you.
You control the jukebox using the buttons on the front. They're super easy to use, which makes it great fun for children. In fact, we'd say that this is a great toy gift for boys and girls if you want to encourage your children to listen to some old-school rock & roll. But, other than that, it can't match up to the other products we've featured in this list.
Key Features:
Plays three rock and roll songs
Easy-to-use buttons
LED lights
Specification:
Brand

Dyno Seasonal Solutions

Model

0673917

Weight

1.55 pounds
Crosley CR1215A-WA Jukebox




The Crosley CR1215A-WA Jukebox is a great way to brighten up your games room (or even your living room). It perfectly blends classic jukebox design with more modern music playing technology – so you don't need to keep stacks of LPs around the house. It has a CD-player, AM/FM radio, and Bluetooth receiver, giving you plenty of ways to play your favorite songs. The in-built speakers are pretty powerful but it comes with the option for additional speakers to be wired into the back. If you have an old-school speaker system, you can wire it all up to this jukebox. 
When your music is playing, you can choose from four lighting modes. The powerful LEDs will brighten up any room and really add a fun element to a party. Both the music and the lights can be controlled with the remote control (included), so you don't even need to walk across the room. This might not be as impressive as a vintage jukebox but your friends will still be in awe of it. 
Key Features:
CD player, AM/FM radio, & Bluetooth receiver 
Bright LED lights 
Remote control included 
Can wire in additional speakers 
Optional stand 
Specification:
Brand

Crosley

Model

CR1215A-WA

Weight

65 pounds
Rock-Ola | Full-Size Bubbler CD Jukebox with Bluetooth (Elvis White Edition)

If you've got money to spend and you're in the market for a premium jukebox, you've got to consider the Rock-Ola | Full-Size Bubbler CD Jukebox (Elvis White Edition). Sure, it costs north of $10,000 but that's because it's the real deal. It's made by Rock-Ola, the last all-American Jukebox brand. They've been making jukeboxes since the 1920s, so it's fair to say they have some pedigree in this field. 
So, what makes this jukebox so special? First, it delivers amazing sound quality. With a QSC 425-watt amplifier and a five-speaker system, the sound travels through the room with an impressive bass response and clear highs. You can play music from the 100 CD changer or hook up your music player using Bluetooth. Like old-school jukeboxes, you can see the inner mechanics as the CD player changes the disc. 
We also need to make a quick mention of the build-quality. It's made from California Walnut Wood and has a beautiful white gloss finish. It's difficult to explain how amazing this jukebox looks and feels – you need to see it to believe it. 
Key Features:
100 CD changer 
Bluetooth receiver 
Made from California walnut wood 
QSC 425-watt amplifier 
Five speaker system 
Specification:
Brand

Rock-Ola

Model

Elvis White Edition

Weight

310 pounds
Jukebox Buying Guide & FAQ
How We Chose Our Selection Of The Best Jukeboxes
Price – Jukeboxes are one of those items that can cost anything. You can pick a great countertop jukebox for under $100 or you can spend thousands. With the more expensive models, you're often paying for the size and the sound quality above everything else. Most of the jukeboxes on our list are towards the cheaper of the scale, but we have included a couple of premium jukeboxes. For the cheapest product, check out the Best Value and; for the most expensive, check out the Premium Product.
Brand – There are many famous, vintage brands associated with jukeboxes. On this list, we've selected a few newer brands that are making jukeboxes now. We've done some background research into the brands to make sure they're reputable.
Reviews – If you're looking for an honest opinion about a product, you've got to check out the customer reviews. It's impossible to really know about a product until you get it home and use it for a few weeks. That's why reviews are such a good resource for us.

Features To Look For In Jukeboxes
Size – Jukeboxes come in lots of different sizes. The main two are countertop and full-sizes. Countertop jukeboxes are designed to sit on top of a counter and act as a more stylish alternative to a CD player or radio. Full-sized jukeboxes are the classic size that you used to see in bars and diners – they take up a lot more space, but they're a great talking point in the home.
Sound quality – All jukeboxes have built-in speakers to play your music. The bigger the jukebox and the more money you're willing to spend, the better the sound quality you can expect.
Capacity – The capacity relates to how many tracks you can store in the jukebox. Traditionally, this would mean how many LPs you could stack in the jukebox, but now they are programmable. Most of the jukeboxes on this list don't have any capacity. Instead, you have to play your music using an external music device.
Vintage or modern – This is a big decision for people buying jukeboxes. If you want a vintage jukebox, you are going to have to spend a lot more money. That's why we've focused on modern jukeboxes for our list. They are much more useful in day-to-day life because they're able to play CDs, MP3s, and radio as well.

Types Of Jukeboxes
Digital jukeboxes – Digital jukeboxes are able to play digital forms of music like MP3s. They normally do this using Bluetooth so you can connect your smartphone or other devices.
CD jukeboxes – CD jukeboxes, as you might have guessed, play CDs. They don't sell as well these days, because more people are moving to digital music. But, if you've got stacks of CDs at home, they are a fun way to make use of them.
Vinyl-playing jukeboxes – This is where jukeboxes started out. Back in the day, when there was no automatic way to change music, the jukebox was invented. This meant that people could choose songs and hear them play, without having to listen to the whole album.

Jukebox FAQ
Q: Can I listen to the radio on my jukebox?
A: On some jukeboxes, you can. If you're looking for a jukebox that has a radio built in, check out the Key Features section of each product. We'll state clearly whether it has a built-in radio.
Q: Why should I buy a jukebox?
A: It's a great way to play music in the home. Not only do they sound great and make playing music easy, but they also look amazing in your home.
Q: Will my jukebox come with a remote control?
A: Most modern jukeboxes come with a remote control. Again, we'll mention this in the Key Features section.
Sign Up Now
GET THE VERY BEST OF GEARHUNGRY STRAIGHT TO YOUR INBOX