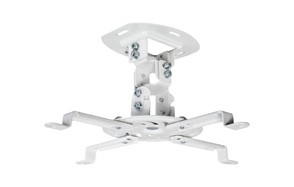 VIVO Universal Adjustable Ceiling Projector Mount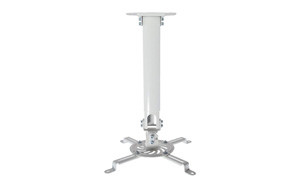 VIVO Universal Extending Projector Mount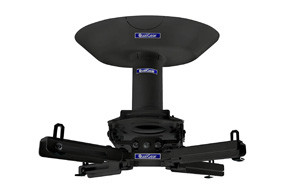 QualGear Pro-AV Joist Ceiling Adapter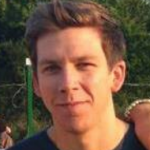 If you don't have a projector, can you even call it a media room? Projectors are probably the most exciting way to watch movies in your house, but that's only if you get it right. Without mounting and angling your projector, everything goes pear-shaped. When home projectors first started popping up about fifteen years ago, they were underwhelming, to say the least. Nobody knew how to mount or position them properly, so we've found the best projector mounts to help you out with that. Turn your media room into an at-home movie theater or gaming parlor with a simple solution like this.
The Best Projector Mount
Projector Mount Buying Guide and FAQ
How We Chose Our Selection of Projector Mounts
Brand – Projector mounts aren't exactly a hot item; they're only made by so many brands, which is actually something that works in your favor. Because these companies have such few competitors, they either have to match or beat their rivals, or they'll go under. Brand names matter here, because they're always trying to trim their prices down and beat their competitors to the punch. Projector mounts can be seen as in-the-door items, which usually get you to discover a brand at the cost of losing a few dollars on certain items. If you find their projector mounts, you'll find other items that they're selling; use this to your advantage.
Price – Price is always going to impact your decision, but luckily, all of these units under well under a hundred dollars, most of which are on the lower end of that scale. You won't have to forfeit your hard-earned money to set up your projector the right way.
Reviews – Consider user-submitted reviews to be the preliminary trial for our shortlist of products to test. We went through a few dozen projector mounts, and got it down to just ten. We aimed at a few core features that we'll talk about in a minute, and there were some reviews that shed some serious light on hard-to-move swivel systems and ultrathin designs that just didn't sit right with us. It's one step of our process.

Features To Look For In Projector Mounts
Material – Luckily, you're only going to see a handful of different materials associated with projector mounts. For the average price of a mount, you're not going to see much plastic involved at all. The best materials for mounts are steel (multiple gauges, like cold-rolled, 440, etc.), and aluminum. These each provide different resistance ratings against the wall or ceiling. Steel and aluminum are more likely to scratch the plastic top of your projector, but if you attach them carefully, the screw-in plates are smooth enough to avoid this.
Safety – Some units come with an additional tether to prevent anything from falling. Projector mounts go into the wall or ceiling, so of course you're going to think about your personal safety as well as the structural integrity of your home. These plates come with screws and anchors that use the resistance against your wall or ceiling to its advantage. You should be screwing any of these systems into a wooden or concrete ceiling, since sheetrock is only guaranteed to be so strong. If you can find beams or studs in the wall, that's where you'll want to anchor them to.
Ceiling or Wall Mount – 9/10 of our reviews were on ceiling mount kits. That's not only because they're generally built better, but it's more convenient for your picture quality to mount a projector from the ceiling. A wall mounted unit is subject to someone walking in front of it; the angle just isn't right.

Projector Mount FAQ
Q: What is a projector mount?
A: Projector mounts hold a project in place, usually with a four-arm system and bolts, to give you a clearer, better picture from your projector. The problem with placing your projector on a desk or table is that the projector's lens angling can warp the image on the wall or screen ahead of you. That, and it's easier to disrupt the projection.
Q: What are the benefits of using a projector mount?
A: Wall mounts actually protect the projectors from damage. Wiring can run straight up through the central pipe in periscope units, or through a few metal openings in low-profile mounting brackets. Wire management, safety, and less picture disruption. That, and you don't have to bring a table out just to put your projector on. You can leave it up all the time and only use it when you need to.
Apart from that, you're also able to make a designated media room. Projector mounts aren't there to permanently lock your project in place; they usually have quick hook systems where you can remove the projector in a few quick movements. Overall, they give your projector a designated, safe place for constant storage, and allow you to access media faster since there's no associated setup time.