Best Projector Mounts In 2022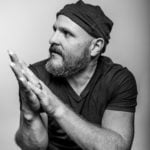 This product guide was written by Andrew Marshall
Last Updated
December 19, 2019
Andrew Marshall
Andrew Marshall is a writer, painter, photographer, and filmmaker. He primarily writes about the outdoors, though like most writers he's interested in just about everything. Andrew is a long-distance athlete with a passion for running and walking up and down mountains. Born and raised in the southeast, he now lives high in the Sierra Nevada with his wife and a freakishly large orange cat.
GearHungry may earn a small commission from affiliate links in this article.
Learn more
If you don't have a projector, can you even call it a media room? Projectors are probably the most exciting way to watch movies in your house, but that's only if you get it right. Without mounting and angling your projector, everything goes pear-shaped. When home projectors first started popping up about fifteen years ago, they were underwhelming, to say the least. Nobody knew how to mount or position them properly, so we've found the best projector mounts to help you out with that. Turn your media room into an at-home movie theater or gaming parlor with a simple solution like this.
The Best Projector Mount
VIVO Universal Adjustable Ceiling Projector Mount
VIVO know what they're doing when it comes to mounts, but their Universal Adjustable Ceiling Projector Mount is a bit of a different story. Keeping the theme of their excellent pricing in mind, this unit is affordable as can be, but it's a low-profile mounting system.
That means it doesn't extend. It rests 6" from the ceiling, which is plenty of space if you don't have vaulted or high ceilings. Maneuver this 15 degrees in either direction and allow the 360 degree swivel system to do most of the work for you. Much like other units we've reviewed today, this holds up to 30 pounds, which is more than enough for most projectors on the market. The only stipulation is that, while it's labeled as a universal projector mount, your project needs to have a 12.5" or lower back plate. If you are also looking for the right monitor arm, be sure to check out our selection of the best ones on the market.
Key Features:
Able to fit the majority of projectors with adjustable arms reaching from 2" up to 12.5"
Can hold up to 30lbs of weight
Made entirely of high-grade steel
Fully adjustable with a +/- 15° tilt, +/- 15° swivel, and 360° rotation
Easy installation/removal and comes with all required parts and instructions
Specification:
Brand

VIVO

Model

LYSB01013QA86-ELECTRNCS

Weight

2.6 Pounds
VIVO Universal Extending Projector Mount
VIVO simply makes some of the best projector mounts out there, and they always keep a budget-friendly price in mind. After all, you've already invested a fair amount into your projector, why should the mount kill your budget?
It doesn't have to. Much like their competitors, VIVO makes this mount out of high grade steel with a 30 pound maximum capacity. With VIVO Universal Extending Projector Mount, you get a full 360 degree swivel system and up to 15 degrees for tilting in either direction. It's just adjustable enough to be good in smaller spaces. Use the four arms to attach your projector, and use the quick release hooks to pop it down whenever you need to. It's a versatile, inexpensive system that will outlast your projector. 
Key Features:
Able to fit the majority of projectors on the market with arms that adjust from 2" up to 12.5"
Made entirely of high-grade steel
Able to support weights up to 30lbs
Features telescopic height adjustment capabilities to extend from 15" to 23" away from the ceiling
Fully adjustable tilt, swivel, and 360° rotation to help you find the perfect viewing angle
Specification:
Brand

VIVO

Model

MOUNT-VP02W

Weight

3.09 Pounds
QualGear PRB Universal Ceiling Projector Mount
Second in command, QualGear comes in with an equally sturdy solution. Made of cold-rolled steel, their PRB mounting kit is extremely adjustable and can hold up to thirty pounds with ease. Mounting is simple, and so is dismounting; pop it off in one easy motion to move to other bracket systems if you need a better or different angle for presentations.
The adjustment range allows you to shift 20 degrees for roll, and 30 for pitch. QualGear PRB Universal Ceiling Mount Projector Accessory is simply better for close quarters where the projector isn't traveling far to meet the wall. Rotate the entire thing 360 degrees, and tilt it up and down by a total of 60 degrees. This is the most technical, yet simple to operate projector mount you can buy. While it holds the projector in place properly, it doesn't take much pressure to adjust it to your liking. With a two-minute setup, it's the quickest out-of-the-box solution for your projector. You may also like some of the best mini projectors from our list, so be sure to check them out.
Key Features:
Made of heavy gauge cold-rolled steel material
Able to hold most projectors with a mounting range of 6.6" up to 16" weighing up to 30lbs
Designed to be low-profile, holding projectors just 6" from the ceiling
Offers multiple adjustments to help you find the perfect viewing angle: 0-60° tilt; 360° swivel; +/-20° roll; +/-30° pitch
 Features a simple snap on / snap off design for easy installation/removal
Specification:
Brand

QualGear

Model

PRB-717-WHT

Weight

2 Pounds
QualGear Pro-AV Joist Ceiling Adapter
Getting this for a more work-oriented environment? QualGear's lineup includes this little gem, the Pro-AV system for a cleaner and more refined look. Run your wires through the 1.5" NPT pipe for discretion, while taking advantage of the pre-sets for adjustments.
You don't want to slowly tweak a projector mount while you're trying to give a presentation; that's why QualGear Pro-AV Joist Ceiling Adapter makes it easy with with these pre-configured settings that adjust the roll or pitch in six different angles. You'll also get a five-year warranty with your purchase. Utilize seven different types for variable ceiling styles, including truss and vaulted. The only stipulation here is that you can only mount it to wood or concrete due to the size and eventual weight of the projector. Our guide to the best laminators features some amazing products you can use at your office, so check them out.
Key Features:
Made of high-grade cold-rolled steel with a scratch-resistant epoxy powder coat and decorative plastic cover
Designed specifically for regular wood joist and concrete ceilings
Offers a fully adjustable roll, pitch, and 360° rotation to help you find the perfect viewing angle, with 12 total adjustment points
Comes with a pre-assembled mounting interface and pre-sorted hardware pack for quick installation
Features a quick-release system for easy installation/removal of your projector
Specification:
Brand

QualGear

Model

QG-KIT-CA-3IN-B

Weight

5.9 Pounds
VideoSecu LCD DLP Ceiling Projector Mount
Simply put, VideoSecu LCD DLP Ceiling Mount Projector is the most power you can get for a low price. VideoSecu put the pedal to the metal with this one, crafting it out of an all-steel design that can hold up to a whopping 44 lbs. For a projector mount, that's pretty impressive.
You can choose to use the extension pole, or simply mount it as is. Unextended, there's a short 5.9" length, but with the pole it can go up to 26.7" for taller ceilings. Furthermore, you get everything you need for mounting in this kit including the hardware. Your range is limited, but enough to slightly adjust the projector if needed. Left to right, you have a five-degree range. The longer the distance between the mount and the wall, the more a single degree of difference will impact the picture placement. Quality build, vastly inexpensive, and a long-term solution for your projector needs.
Key Features:
Height adjustability range from 18.1" to 26.7"
No-slip adjustment system means you can lock it in place anywhere
Sturdy steel construction allows for up to 44 lbs. of load capacity
Specification:
Brand

VideoSecu

Model

PJ2B

Weight

1.19 Pounds
DYNAVISTA Full Motion Adjustable Ceiling Projector
After seeing the top half of our list, what else could a different projector mount really provide? Well, DYNAVISTA knew their competition, which is why they made this Full Motion Adjustable Ceiling Projector highly extendable. For vaulted ceilings, you can get an extra 43.6" worth of length.
They stayed the course with construction, though: fully high grade steel with a 30 pound weight limit, much like everybody else. What sets this unit apart is the three-way adjustable pole. This is in place to prevent wobbling or swaying while also allowing you to run cables through the central pipe. Tilt it 25 degrees in any direction, and mount anything that's under 12.1". For more useful equipment for your office, check out our guide to the best laser printers.
Key Features:
High grade steel allows for up to 30 lbs. of total weight
Up to 25 degrees of tilting action in any direction
Total of 43.6" extension from the ceiling
Specification:
Brand

DYNAVISTA

Model

8541617953

Weight

3.25 Pounds
Suptek Universal Projector Ceiling Mount Brackets
Suptek took a very ambitious approach with their design. Suptek Universal Projector Ceiling Mount Brackets included a full 360 degree swivel action, and 90 degrees of up and down rotation. It greatly exceeds everything we've seen before, but it doesn't quite hit the mark all the way.
The reason most other units have a smaller swivel motion is because you don't really need anything beyond 25-30 degrees. After that point, it's hard to lock the projector in place. If you mount it properly, 30 degrees is the most you'll ever need. That, and it only goes up to 21.25" instead of the standard 25-27" range. Suptek's system is still built very well and works for all your projector needs, they just set the mark a little too high and weren't able to fill out all of those roles. Be sure to also check out our reviews of the best paper shredders for more useful products like this.
Key Features:
Fits projects with a 12" or smaller backplate
360 degree swivel + full 90 degree up/down motion
Works for sloped and standard ceiling as well as wall installations
Specification:
Brand

suptek

Model

PR05

Weight

2.2 Pounds
QualGear QG Projector Ceiling Mount Accessory
By now, you know that we love QualGear's projector mounting systems. QualGear QG Projector Ceiling Mount Accessory is like the little brother model to some of their others, because it doesn't actually extend like the others in this lineup. Instead, you have about 6" of clearance from the ceiling.
That's the perfect distance for the 15 degree up and down motioning, and allows you to use the full 360 swivel function with ease. Extra wide projects might run into an issue with the clearance, so know the dimensions of your projector before finalizing your decision. The center includes a small area for cable management. You'll barely see any exposed wiring, unless looking head-on at a downward tilted projector. A telescopic extension model is available but bumps up the price by more than 50%. For more quality products for your business, check out our guide to the best scanners.
Key Features:
Horizontal and vertical adjustments of up to 15 degrees
Full 360 degree swivel function
Cable management system with limited visibility
Specification:
Brand

QualGear

Model

QG-PM-002-WHT-S

Weight

2.76 Pounds
Mount-It! Projector Wall Mount with Universal Extendable Length
Mount-It! Projector Wall Mount is the only one on this list that isn't exclusively for ceilings. Use the four arms to attach your projector, and hook the arm up to the wall with five separate screws (all included).
Altogether, it's a fairly quick installation and a unique system. Angle it accordingly so that it rests in a corner, and it's like it's out of sight and out of mind. We're away from steel construction here. Instead, they use a hardened aluminum design. It's still extremely sturdy, and it can actually hold up to 33 pounds, which we don't see in most steel models.
Key Features:
Universal fit for nearly every projector on the market
33 lb. max weight thanks to the high density aluminum design
Full motion swivel arm mount
Specification:
Brand

Mount-It!

Model

MI-603

Weight

7.4 Pounds
Gibbon Mounts Universal Wall Projector Mount
Gibbon Mounts Universal Wall Projector Mount should last. It is made of high-grade steel with rust prevention that will keep the mount secure and sturdy for years. The mount can hold projectors weighing up to 33lbs completely safely and is compatible with the majority of models on the market with a mounting range up to 12.5". The dependable mount has been designed to be as low-profile as possible, holding your projector just 5.5" from the ceiling surface.
It features full angle adjustment capabilities to help you find the perfect viewing angle in any room. Featuring a 30° tilt, 30° swivel, and 360° rotation, this mount hits all the right angles. If that's not enough, the mounting hardware kit comes fully equipped to make mounting as easy as possible. It includes all the attachments you might need to secure the mount to anything from wooden studs to concrete, walls to flat or dropped ceilings, and almost any other surface you might want to use. The user-friendly design, convenient quick-connect hooks, and pre-assembled main body are all designed to make your life as easy as possible.
Key Features:
Made of high-grade steel with a rust prevention coating
Able to hold the majority of projectors securely with a maximum weight capacity of 33lbs
Features a low-profile design with the projector maintained just 5.5" away from the ceiling
Comes with fully adjustable capabilities including 30° tilt, 30° swivel, and 360° rotation
Able to be installed on a wide variety of walls or ceilings including wooden studs, concrete, and at an angle
Specification:
Brand

Gibbon Mounts

Weight

2.51 Pounds
Projector Mount Buying Guide and FAQ
How We Chose Our Selection of Projector Mounts
Brand – Projector mounts aren't exactly a hot item; they're only made by so many brands, which is actually something that works in your favor. Because these companies have such few competitors, they either have to match or beat their rivals, or they'll go under. Brand names matter here, because they're always trying to trim their prices down and beat their competitors to the punch. Projector mounts can be seen as in-the-door items, which usually get you to discover a brand at the cost of losing a few dollars on certain items. If you find their projector mounts, you'll find other items that they're selling; use this to your advantage.
Price – Price is always going to impact your decision, but luckily, all of these units under well under a hundred dollars, most of which are on the lower end of that scale. You won't have to forfeit your hard-earned money to set up your projector the right way.
Reviews – Consider user-submitted reviews to be the preliminary trial for our shortlist of products to test. We went through a few dozen projector mounts, and got it down to just ten. We aimed at a few core features that we'll talk about in a minute, and there were some reviews that shed some serious light on hard-to-move swivel systems and ultrathin designs that just didn't sit right with us. It's one step of our process.
Features To Look For In Projector Mounts
Material – Luckily, you're only going to see a handful of different materials associated with projector mounts. For the average price of a mount, you're not going to see much plastic involved at all. The best materials for mounts are steel (multiple gauges, like cold-rolled, 440, etc.), and aluminum. These each provide different resistance ratings against the wall or ceiling. Steel and aluminum are more likely to scratch the plastic top of your projector, but if you attach them carefully, the screw-in plates are smooth enough to avoid this.
Safety – Some units come with an additional tether to prevent anything from falling. Projector mounts go into the wall or ceiling, so of course you're going to think about your personal safety as well as the structural integrity of your home. These plates come with screws and anchors that use the resistance against your wall or ceiling to its advantage. You should be screwing any of these systems into a wooden or concrete ceiling, since sheetrock is only guaranteed to be so strong. If you can find beams or studs in the wall, that's where you'll want to anchor them to.
Ceiling or Wall Mount – 9/10 of our reviews were on ceiling mount kits. That's not only because they're generally built better, but it's more convenient for your picture quality to mount a projector from the ceiling. A wall mounted unit is subject to someone walking in front of it; the angle just isn't right.
Projector Mount FAQ
Q: What is a projector mount?
A: Projector mounts hold a project in place, usually with a four-arm system and bolts, to give you a clearer, better picture from your projector. The problem with placing your projector on a desk or table is that the projector's lens angling can warp the image on the wall or screen ahead of you. That, and it's easier to disrupt the projection.
Q: What are the benefits of using a projector mount?
A: Wall mounts actually protect the projectors from damage. Wiring can run straight up through the central pipe in periscope units, or through a few metal openings in low-profile mounting brackets. Wire management, safety, and less picture disruption. That, and you don't have to bring a table out just to put your projector on. You can leave it up all the time and only use it when you need to.
Apart from that, you're also able to make a designated media room. Projector mounts aren't there to permanently lock your project in place; they usually have quick hook systems where you can remove the projector in a few quick movements. Overall, they give your projector a designated, safe place for constant storage, and allow you to access media faster since there's no associated setup time.
Sign Up Now
GET THE VERY BEST OF GEARHUNGRY STRAIGHT TO YOUR INBOX