Best Projectors In 2022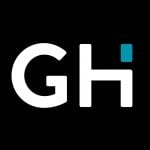 This product guide was written by GearHungry Staff
Last Updated
March 20, 2019
GearHungry Staff
GearHungry Staff posts are a compilation of work by various members of our editorial team. We update old articles regularly to provide you the most current information. You can learn more about our staff
here
.
GearHungry may earn a small commission from affiliate links in this article.
Learn more
Looking for a projector that offers incredible functionality? Audio-visuals are extremely vital for various occasions and in different locations. We appreciate clear and crisp displays while we watch our favorite shows or play our favorite video games and most often, we desire to recreate the cinema experience in the comfort of our home. One way this is made possible is via the use of a projector. Projectors are a significant investment as they are versatile in their operations. Below, our team of experts have identified the best projectors on the market today and also the considerations one must make before selecting one.
The Best Projector
Optoma HD27e Home Theater Projector
Our team of product explorers have found your next home projector. An innovatively designed device, this unit promises to be everything you need in a home projector and much more. Meet the Optoma HD27e, the world's best HD projector. The experience you receive with a home theatre is phenomenal, but the addition of the Optoma home projector takes this experience to a different level. This is one amazing unit that features a 12,000-hour lamp life, a feature that reduces your overall cost of ownership.
Several features make this product one of the best on the best projector forums online. Some of such functions include its brightness, which shines up to 3,400 lumens. It also uses the brilliant color feature meant to dazzle users with vibrant colors. For crisp and clear visuals, this projector has been built with a full HD 1080p resolution, with a reference display mode that enables the accuracy of REC.709 color. If you ever need stunning picture quality for your games, videos, and other visuals, we recommend the Optoma projector majorly because of its high contrast and reference display mode. Such features offer stunning detail and color in your home theatre entertainment, leaving you in awe.
Give your home cinema the brightness that it deserves by getting the Optoma projector system for your home. It's packed with several innovative features that deliver rich cinematic visuals for you and your friends while you watch your favorite Hollywood blockbusters or while you enjoy your favorite video games. Make sure you also check our guide to the best mini projectors.
Key Features:
Reference display mode
Bright 3,400 lumens
12,000-hour lamp life
Stunning Picture Quality
Specification:
Brand

Optoma

Model

HD27E

Weight

6.75 pounds
Good image quality
Full HD
Extensive battery life
Weak zoom
Not very bright
No backlight on the remote
Epson Home Cinema 3LCD Projector
The Epson Home Cinema projector is a new home entertainment hub that offers its users a visual experience like no other. From a variety of devices, this projector can deliver to you full HD content effortlessly, thanks to its great feature. It is recognized globally as the most purchased projector screen around the world, a feat Epson prides itself in achieving within a short period. The Epson projector offers excellent color accuracy, good image quality, frame interpolation, and an impressive sharpness and color display.
The features of the Epson are numerous, but they all come together to create a great unit that works wonders concerning visual display. One major feature that many users recognize is Epson's SmartWay feature, an environmentally friendly system that reduces the air pollutants and greenhouse gases produced by the unit while improving its fuel efficiency. The system is used in partnership with the US Environmental Protection Agency and has helped the environment immensely. The Epson projector offers a brightness that is ideal for a variety of lighting conditions. It features up to 2,500 lumens of white light and uniform color. Every image you perceive through this projector is extra smooth, sharp, and true-to-life and this creates a different visual experience for you and your family.
One extra feature of the Epson projector that helps set it apart from its competition is the wireless screen mirroring feature. With help from Miracast, this projector enables users to mirror device videos, photos and apps on their Android and Windows devices. The system also connects to HDMI cables and accessories for more entertainment.
Key Features:
2,500 lumens
Widescreen Full HD
Dynamic contrast ratio
Wireless screen mirroring
Specification:
Brand

Epson

Model

HC2150

Weight

7.7 pounds
Impressive Color and Sharpness – Right out of the box!
Dynamic Iris – Helps with black levels
Good Dark Shadow Detail
Dim lamp, not ideal for well-lit rooms
The fan is loud at full power
No backlight on the remote
ViewSonic PA503X Projector
The next product we believe will change how you perceive visuals is the ViewSonic PA503X Projector. We all love good visuals as they enable us to experience what we watch. We love the true-to-life feeling offered by huge screens which is why we love the cinemas. Imagine creating the exact cinema experience in the comfort of your living room, with the best sounds, excellent picture quality, and exceptional brightness, without the cost of a cinema ticket. We present to you the ViewSonic movie projector, one of the world's brightest projectors with the quest to take your viewing experience higher.
The ViewSonic unit is a versatile projector by design. Professionals of ViewSonic has built this entity with an advanced visual feature that makes it well suited for use in small business and educational environments. It offers one of the most prominent screen projections in the industry of projectors, with its projection hitting 120 inches in 3600 lumens, from 13 feet 2-inches. To use this unit, you merely need to plug and play and await your experience. It doesn't take too much time to install and doesn't require the help of any skilled personnel. The durability of this unit is also assured, especially with its lamp, thanks to the super eco-mode feature. This system is used to enable your projector lamp to work consistently for up to 15,000 hours.
Concerning connectivity, the ViewSonic projector works well with other devices such as media players, Macs, pcs, and other smart devices with different input options which include VGA, HDMI and many others. The price and performance of this unit are directly proportional as this projector is seen as a significant long-term investment. Once a purchase is made, users receive a 3-year warranty on limited parts and labor coverage, and a one-year guarantee on the lamp. The ViewSonic is an excellent unit for your home and the best in the world. Our handy guide to the best scanners features more great products like this.
Key Features:
Versatile projector
Big screen projection
Easy setup
Industry-leading warranty
Specification:
Brand

ViewSonic

Model

PA503X

Weight

7.1 pounds
Great for backyard movie nights
Many connectivity options (HMDI, VGA, mini-USB)
Value for money
Weak 2W internal speakers
Throw-ratio is low
No real bass from the internal speaker
BenQ SVGA Business Projector
The BenQ company has launched its best unit yet! It is the BenQ Business Projector a product that has been adjudged one of the best inventions known to man. With 15,00 hours of lamp life, this projector is a 3d compatible unit with a big screen projection. It offers a 15,000: 1 contrast that reduces eyestrain and increases clarity for a more realistic effect that doesn't cause harm to your eyes. The BenQ projector is well suited for places such as your office and home or any other space that has a bright ambiance. It delivers 3600 lumens of high brightness which makes it perfect for small businesses and other educational environments.
The BenQ LCD projector comes with an easy installation process. Its setup involves a vertical keystone, three adjustable feet, and a 1.2 zoom which makes the process more natural. The 1.2x zoom feature of this projector offers a wide range of throw distances for different placement and mounting options, and this is all done to help maximize space. For all your meetings which in which you seek to promote discussion and collaboration as well as note-taking, you must consider getting the BenQ projectors. Besides its excellent level of brightness, this unit also projects up to 120 inches from a distance as close as 15 feet, and this projection is equivalent to that of a big screen.
Enjoy your movies, video games and business presentations with the BenQ projector. It is a budget-friendly unit made for all types of businesses. It seeks to deliver images that are crisp and crystal clear at all times no matter the distance. The connectivity of this unit is exceptionally flexible; thus, it accommodates VGA x2 and hdmi x2 cables with ease. 
Key Features:
3600 Lumens
15,000:1 Contrast
Dual HDMI
15,000 hrs Lamp Life
Specification:
Brand

BenQ

Model

MS535A

Weight

5.24 pounds
Low price
Bright
Lightweight
Weak audio
A modest set of connection choices
No backlight on the remote
LG PF50KA Smart Home Theater Projector
Functionality, durability and quality are a few of the benefits received from purchasing from the LG brand. LG has been in the electronics industry for decades, producing high quality and extremely innovative products that make life more enjoyable. Life is made right with every product from LG, according to their ever-growing customer base. They have introduced a home theatre digital projector that is amazing at its job, thanks to its many yet essential features. It is the LG PF50KA Home Theatre Projector.
This projector from LG connects effortlessly to any LG Smart TV set. It offers a full HD resolution at up to 100' screen size, a feature that many projectors on the market lack. Concerning its durability during operations, the LG projector features a built-in battery that operates for up to 2.5 hours once it's been fully charged. Users of this projector can find premium content within seconds thanks to the built-in Smart TV platform in this projector. You can also connect smart devices such as your tablets and smartphones via the Screen Share Option. For your headphones and sneakers, users can make use of the LG PF50KA's Bluetooth connectivity.
Upon purchasing, users are given their projector with additional devices such as a remote for wireless operations. If you seek versatility in your projector, we would recommend this unit from LG as it works well with your smart devices and on its own. Some users complain about their projector lagging during presentations, while others comment about the device's poor sound quality. Besides these issues, the LG projector is generally a great unit that is easy to set up and portable enough to be moved around. Love this product? Check out our review of the best touch screen monitors for our top picks.
Key Features:
Built-in battery
LG Smart TV enabled
Wireless screen Share connection
USB Type-C connection and Bluetooth sound Out
Specification:
Brand

LG

Model

PF50KA

Weight

2.2 pounds
Portable
Easy setup
Ease of use
Poor sound quality
Lags
Cord issues
Projector Buying Guide
How We Chose Our Selection Of Projector
Brands - In choosing our selection of projectors for this article, our team of experts considered both popular and uncommon brands. The popular brands were selected since they have established themselves as leading manufacturers over the years. The different brands enlisted are brands that many users might not be familiar with, but share similar features with the well-known brands. With each brand being unique, the article seeks to provide readers with different options to cater to their ever-changing needs.
Reviews - No matter what a producer says about their product concerning its functions, the best person to pay attention to is the customer. Customer experience with any product is essential to the success of every product. All projectors suggested by our team have received a lot of positive feedback from users located all around the world. The reviews read were found in different projector forums online and on other websites.
Price - The quest to find the best projectors considered a wide price range, to offer readers and potential buyers with endless possibilities. They are all budget-friendly and offer the required level of quality needed for an excellent performance.
Features To Look For In Projectors
The following points discuss some of the essential factors every potential buyer must consider while looking for the best projector for their home or office. Each point is extremely vital and must be taken note of to enable you to make the best decision.
Optical zoom - Projectors have been designed such that they don't have to sit at a specific distance from the surface being projected unto. Instead, you can zoom in and out with your projector to accommodate many different distances. Having a projector that has a lens zoom helps you adjust the image sizes to suit both small and large projections when necessary. If you require bigger images most often, your best bet will be a projector with a bigger lens zoom.
Lens shift - Many people often confuse the lens shift with keystone correction, but they are not the same. Lens shift is used to adjust the angle of your projector's lens without altering the image digitally. The keystone correction also adjusts the angle of your lens but also alters your image. The advantage of the lens shift over the keystone correction is that it offers a better image of the  If not, you can survive with the keystone correction.
Lamp life - Having a projector with an extended lamp life is a great investment. There are several models with very extended lifespans. It is advised that you opt for a projector that offers you a long lamp life which will eliminate the cost of maintenance for a couple of years.
Brightness - The brightness of a projector must be extreme. This is because a brighter projector is more likely to be operable in areas with more ambient lighting, or areas with longer distances. It is vital to know the intended location for your projector before a purchase is made. Darker environments will bot demand a lot of brightness. If you plan on alternating between locations, brightness is a vital factor you must consider.
Noise - The higher the output of your projector, the more heat it is going to produce. Most high performing projectors feature high-speed fans that cater for efficient ventilation of the unit, but most often, these fans produce a lot of noise that can be a distraction to people. It is advised that potential buyers keep an eye out for noise reducing features in their projectors. These systems cut the noise produced by fans into two.
Inputs - Inputs and outputs come in when you need a way to connect your phone, computer, speakers and other devices to your projector. Regardless of the kind of projector you decide to buy, some outputs and inputs are common in projectors namely, HDMI, VGA and USB. Make yourself aware of the types accommodated by your preferred model and find other options if they don't tally with what you require.
Resolution - Images displayed by your projector are done in pixels, just like your smartphones, TVs and monitors. The more pixels there are, the better your image quality and vice versa. The new projector models feature HD resolution. The ideal resolution is the 4k resolution, but this option comes at a hefty price. The choice made will then depend on the highest resolution you can obtain within your price range.
Aspect ratio - The aspect ratio of every projector is the measurement of brightness between white and black. A higher aspect ratio is perfect for projectors and TVs as it produces more details in each image produced, for a more immersive viewing experience. The recommended aspect ratio for a great projector is 1,000: 1 or higher. It is vital to note that the higher the figure, the more expensive the projector.
Speakers - for sound, any projector you opt for must provide you with slots to connect devices such as headphones and speakers. these slots are essential to the overall cinematic experience you seek to have.
Types Of Projectors
Home cinema - The most common type of projector used across the globe is the home cinema projector. This unit is a cheaper alternative to its counterpart.
Short throw - The short throw projector is great for use in your home theatre system. It works better than the home cinema system and can be used in other places apart from your living room or bedroom. This unit is generally more expensive than the home cinema projector and is also more versatile.
Sign Up Now
GET THE VERY BEST OF GEARHUNGRY STRAIGHT TO YOUR INBOX