Best Caulking Guns In 2022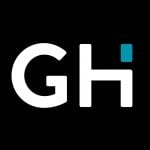 This product guide was written by GearHungry Staff
Last Updated
October 8, 2019
GearHungry Staff
GearHungry Staff posts are a compilation of work by various members of our editorial team. We update old articles regularly to provide you the most current information. You can learn more about our staff
here
.
GearHungry may earn a small commission from affiliate links in this article.
Learn more
Caulking tools make an appearance in every handyman's tool box as a technology that makes everyday projects a little easier. Caulking guns are used primarily to dispense caulk, sealants, silicone, and other adhesives. There are different types of devices, from manual to pneumatic and battery-powered caulking guns; although they all do the same job, it is usually in their own special way.
The market is filled with such products all claiming to be the best, but to make it easier for you, we have narrowed it down. Using pricing and reviews we have put together a list of the twelve very best caulking guns and have stated what exactly makes them so great.
The Best Caulking Gun
Newborn 930-GTD Cradle Caulking Gun
The first caulking gun on our list is Amazon's best seller and it is not difficult to see why. The Newborn 930-GTD Caulking Gun achieves the perfect balance of ease of use, comfort, and quality. This product is made completely of steel and offers a padded handle and trigger for added comfort. It can easily be handled and only needs amount of pressure. And that's not all. It is drip-free and as an added bonus, comes equipped with a seal puncture and spout cutter to open cartridges without a knife. For more tools to add to your collection, check out our guide to the best screw guns.
Dripless Inc. ETS2000 Ergo Composite Caulking Gun
This highly rated caulking gun is lightweight, dripless and incredibly easy to use. The Dripless Inc. Ergo Composite Caulking Gun is designed for convenience, with a spout cutter and hook in the back to keep the tube in place. The gun can hold 10 oz cartridges and comes with a 12:1 thrust ratio  – this means that it will work perfectly for acrylics, silicone, and latex. You may also like some of the best glue guns from our list, so don't forget to check them out.
Albion Engineering Caulking Gun
The Albion Manual Cartridge Caulking Gun will hold 10 oz cartridges of any acrylic, latex or silicone no matter how thick. For durability, it is built with a steel trigger and has been designed with a full-sized handle for added comfort. It works perfectly for jobs where tight corner and far places need to be reached. While using this device, your cartridge will stay in place and can be rotated for added convenience; whilst also dispensing with ease when enough pressure is applied. Be sure to also check out our reviews of the best air hammers for more excellent tools like this.
Chicago Pneumatic CP9885 Air Caulking Gun
The Chicago Pneumatic Caulking Gun is brilliantly engineered to operate using air pressure and will handle most of your heavy-duty needs with ease despite its lightweight. It will help in sealing joints on wood, glass, rubber or plastic material. Designed for convenience and excellent performance. Our guide to the best heat guns features more great tools for DIYers. 
Albion Engineering B12S20 Sausage Caulking Gun
The Albion Engineering B12S20 Caulking Gun comes with a thrust ratio of 12:1 that includes nifty features as; a full-length handle, a rotating swivel barrel and a double gripping plate technology – all for comfort, convenience, and durability. This very adjustable device will fit 10 oz, 12 oz or 20oz cartridges, dispensing them at either a higher or lower speed, depending entirely on what you need to use it for. Be sure to check out our guide to the best electric paint sprayers that features more amazing tools for your home projects.
DEWALT DCE560B 20V MAX 10oz/300ml Caulking Gun
If you are looking for a device that does all the work for you then the DEWALT MAX Adhesive Gun might just be your pick from this list. With special features such as speed adjustability, anti-drip and quick connect interchangeable canister trays – they all sync together to make this gun convenient and efficient. What's more, this cordless DEWALT creation can be used with a charger or batteries although both are sold separately from the device. It also comes with 10 oz canister and operates at a general speed of 21 in/min. Perfect to always have in your tool bag.
Makita XGC01Z Caulk And Adhesive Gun
The manual, battery-powered Makita Caulk and Adhesive Gun is a customer favorite and is the perfect device for DIY's at home or for your business. It comes equipped with a dial that can be adjusted to five different speeds, making it a versatile tool. And with its rubberized handle, your comfort is assured for a swift and easy job done. Another special feature is the L.E.D lights that will help illuminate the area that is being worked on. This device fits perfectly in your rolling tool box, it is dripless, holds a 10 oz cartridge and delivers at a speed of 1,100 lbs. 
OX Tools Pro 10 oz Caulking Gun
The OX Tools Pro Caulking Gun champions comfort and adaptability. The blue and black device is designed with a rubberized handle for comfort even while using it for long periods at a time. Additionally, when trigger is activated it offers a silent squeeze mechanism that cancels out that annoying squeaking sound some guns are known for. This professional caulking gun is dripless by virtue of its adjustable mechanism that ensures the caulk does not continue to flow after use. It takes 10 oz cartridges and thrusts at a ratio of 12:1. Overall, this user-friendly caulking gun has been designed for high performance. You will sure like some of the best cordless drills from our list, so be sure to check them out.
3M 08993 Professional Caulking Gun
As the name implies, the 3M 08993 Professional Caulking Gun is built for the professional handyman. Its special features include a rod driven applicator, as well as a round cast steel barrel for durability and a trigger-pull operation. What makes this particular product stand out from the rest is the curved hook on the rear end of the device so it can be hung for storage and a thumb-operated pressure level release. This is a good quality product that will help you get the job done with as little hassle as possible. For more amazing tools like this, check out our top picks of the best cordless impact wrenches.
COX 63006-600 Fenwick 600 ml Sausage Pneumatic Applicator
The COX Sausage Pneumatic Caulking Gun is brilliantly engineered to be one of the best in its class. Its comes in a sleek aluminum sausage shape and carries a 20 oz cartridge (a 10 oz cartridge holder is also available for a cheaper price). This caulking gun is equipped with an adjustable air regulator, silencing technology as well as a quick-release end cap. The cartridge is kept in place with a string and is rotatable to allow for efficient and consistent application. The COX Fenwick pneumatic applicator is made to withstand the test of time and usage and will continue to work for as long as you need it to. You may also like some of the best utility knives from our list, so take a moment to check them out.
Tajima CNV-100LT 1/10-Gallon Convoy Lite Feather Weight Caulking Gun
Although it is the last on our list, the Tajima Convoy Caulking Gun is definitely not the least useful. This device is championed for its lightweight and efficiency. The features on this product will keep your cartridges made of silicone or caulk firmly attached and rotatable. It is also dripless, as the release of the handle completely disengages the plunger. As an added bonus, this particular purchase comes as a pack of two so that you have a back up in case one stops working. For more useful tools to add to your workshop collection, check out our reviews of the best stud finders.
Caulking Gun Buying Guide
How We Chose Our Selection Of Caulking Guns
Reviews  - All the products on our list have been highly reviewed by average customers who have put them to the test and concluded that these products are definitely worth the expenses. The reviews contain detailed explanations of what makes these particular guns stand out amongst the rest as well as all the not so good factors. We combed through the reviews and made sure the products we selected are customer favorites.
Pricing - The pricing on our list is wide-ranging, from the very affordable to the more expensive, however, all purchases seem to be worth it. Ultimately, it will come down to you; if you need a caulking gun for a small one-time project, then a more affordable product despite its pricing will do the job just fine.
Features To Look For In A Caulking Gun
Ease of use  - The easier it is to use these devices, the more efficiently they will work for you. Caulking guns are often designed with special features that make it as easy to use as possible. Such features normally a smooth operating trigger, rotating cartridge chamber and adjustable speed mechanisms. Some devices will carry extra features that make them even easier to handle and as long as you can afford them, then it is always an added bonus.
Drip-Free - Working with caulking guns that excessively drip will make for messy work and will most likely cause you the trouble of finding the way to sustain the dripping of the adhesives. With drip-free features, the device will completely disengage the plunger that causes the cartridge to dispense.
Comfort  - For the sake of comfort, a good caulking gun will come equipped with a rubberized handle that is of a  good size. This will go a long way for those of us who are in constant use of these types of products. Electric caulking guns have an advantage over manual presses in that you will be less fatigued even during longer work and your hands are less likely to hurt even after a long time because you do not have to apply any force. Here the electricity takes over the work.
Types Of Caulking Guns
Manual  - A manual caulking gun works with a thrust ratio. The higher the thrust ratio is, the quicker the caulk or adhesive can be dispensed. Its frame holds the gun in place and is equipped with a trigger that allows for the adhesive to dispense with ease. This process is completely controlled by the user which will make it easier for some to deal with.
Pneumatic - Unlike a manual caulking gun, this operates with the use of air pressure, which pushes the adhesive out from the tube. It is also built with a frame for the tube and a trigger for regulation by the user and is often said to be more efficient than a manual version of the same product.
Electric - As you will see from our list, some caulking guns are electric. All this means is that they need electricity to operate. Quite often, these will come with a cord for charging, or they may also come cordless, along with a set of batteries. An electric caulking gun will usually come with the same features as regular caulking guns and carry out the same job. The device receives the necessary power either by rechargeable batteries or, in some cases, alternatively by commercially available batteries. Electric presses are usually also very strong and can apply particularly high and uniform pressure. With this you can, after a little practice, achieve particularly good results. The biggest disadvantages compared to the hand-operated version are on the one hand the higher purchase price (which can already be explained by the considerably higher and more expensive technology used).
Air Powered  - This is often viewed as the same as a pneumatic caulking gun. Just like the pneumatic caulking gun, an air-powered caulk gun will use air pressure to launch the contents of the tube out. It will come equipped with a frame and a trigger just like all the other devices, the only difference is how it is powered.
How To Use A Caulk Gun To Get The Best Finish
After the basic beginning steps like loading the caulking gun and doing away with the old caulk on the surface, you intend to work with, gently lay in a new bead of caulk onto the cleared area. Tips for getting a smooth finish include;
Using a damp cloth; When it is non-silicone, then use a damp cloth, and if it is a silicone caulk, an alcohol-based solution in a spray bottle can be used. Just mist it and run your finger over the application.
Keeping it dry; When applying bathroom caulk don't forget to ensure that the area is completely dry. Also, make use of a cloth to wipe off any excess.
Sign Up Now
GET THE VERY BEST OF GEARHUNGRY STRAIGHT TO YOUR INBOX