Best Angle Grinders In 2022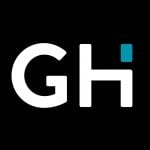 This product guide was written by GearHungry Staff
Last Updated
February 25, 2019
GearHungry Staff
GearHungry Staff posts are a compilation of work by various members of our editorial team. We update old articles regularly to provide you the most current information. You can learn more about our staff
here
.
GearHungry may earn a small commission from affiliate links in this article.
Learn more
Are you an avid metal worker that is after the best cutting tool that will help with your mini home improvement project? If your answer is yes, an angle grinder may be just what you are looking for.  DIY lovers and professionals in the construction industry need angle grinders for a variety of tasks. Whether you are cutting, sharpening, or deburring a heavy set material, this tool is ubiquitous and popular and is a great assistance for shearing through those stubborn materials with ease. As there are many angle grinders to choose from, and quality may not always be assured, we have researched and listed only the best angle grinders in the market today, along with their unique features, to help you make the right choice. Our buying guide at the bottom of the reviews also offers additional information for further assistance with your purchase.
The Best Angle Grinder
Makita 9557PBX1 4-1/2-Inch Angle Grinder
Our list of recommendations starts with one of the best angle grinders today, the Makita 9557PBX1 Angle Grinder. The primary component of this machine that has resulted in millions of sales worldwide is its affordable cost. The Makita Angle Grinder is incredibly cheap for a power tool and still manages to provide all the necessary productivity elements required of it. If you are a DIY enthusiast who undertakes countless home projects, this power tool is an ideal too and a must-have for your workshop. It features a straightforward operating process and offers several features that enhance comfort while increasing output quality.
The Makita is a powerful tool built with a powerful 7.5 MP motor. This motor type delivers a power output level higher than most compact angle grinders. It provides comfort during use through its small diameter barrel grip, with a versatile power source option that can switch from AC to DC, depending on your needs. The Makita is the perfect power tool for safe operations and it is engineered with a lock on/off feature that helps you work for extended periods. To adequately protect your bearings as well as the motor from debris and dust, this angle grinder features a labyrinth construction, a system that seeks to prolong the lifespan of your machine.
The Makita is an impressive tool engineered by several professionals. It boasts of extreme durability and reliability for all heavy duty jobs and is the best angle grinder for your regular tasks. Its design well suits it for jobs such as grinding, polishing, cutting metal and many other applications. Make sure you also check our guide to the best random orbital sanders.
Key Features:
7.5 AMP motor
Small diameter barrel grip
Labyrinth construction
Lock-on/off function
Specification:
Brand

Makita

Model

9557PBX1

Weight

11.65 pounds
Easy clamping
Labyrinth construction protects the engine from dust infiltration
Energy loss is prevented
Handle position cannot be adjusted
It doesn't have variable speed settings
Makita 9557PBX1 4-1/2-Inch Angle Grinder
DEWALT DWE402 Angle Grinder
Concerning versatility of machines and increased performance of angle grinders, no model comes close to the Dewalt DWE402 Angle Grinder. Built by the leading manufacturers in the world of power tools, this machine is the epitome of perfection. It is an imported machine that comes with numerous features and an affordable price tag. The Dewalt Angle Grinder is a power tool made from high-quality plastics and metal materials. It is made by professionals who understand the need for quality in design, to experience better output. With decades of design experience, Dewalt angle grinders have come up with the solution to all issues possessed by several angle grinder users around the world. The solutions are found in the numerous features of the Dewalt DWE420 grinder.
This angle grinder is an imported machine built with an 11-amp motor. It is a corded angle grinder that is constructed with a One-Touch Guard feature that allows for a 360-degree rotation during use. It is designed with versatility, and this is seen through the matching wheel flanges it possesses. These spaces will enable the operator to make use of other common accessories whenever they please.  To increase the durability of this angle grinder, it is built with a dust ejection system that dispels all damaging debris and dust from the machine during its usage.
It is always great to have a powerful and versatile tool by your side for all your tasks. It is even better when this powerful tool doesn't cause a massive dent in your pocket but provides you with everything you require in a power tool and more. Be sure to also check out our list of the best stud finders for more great items like this.
Key Features:
Plastic / Metal
Imported
11 Amp
Tool Length-12 in
Specification:
Brand

DEWALT

Model

DWE402

Weight

6.15 pounds
Versatility in use
Oversized brushes prolong brush life
It features oversized threading that boosts durability
You cannot control or change its speed
You won't get protective case within the package
The paddle is a bit difficult to use
BLACK+DECKER BDEG400 6 Amp Angle Grinder
Another brand known for its production of high-quality massive duty power tools and other simple household equipment is the Black + Decker company. Since its founding days, this brand has launched several models that can be used for a myriad of tasks. They uphold the integrity of every product they make, from the raw materials used to the method of construction and even how it is tested. Only the best models are launched onto the market for sales, and this is evident in countless user reviews from across the world.
The Black + Decker BDEG400 is a small angle grinder designed by the best in the business for the best in the industry. It is a 6-amp grinder designed for sharpening, grinding, cutting, surface preparation and also for the removal of dust. It operates at 10,000 rpm and features a metal gear case that enhances its lifespan and durability. For each change of accessories, this Black + Decker angle grinder features a spindle lock, while its handle offers three distinct positions to increase the level of comfort and control for the operator.
To add to the versatility in the use of this power tool, Black + Decker designers have built this model with a 4.5-inch diameter gliding wheel. This feature isn't common in many models, and as such, this angle grinding machine is considered a unique creation by the perfect brand for all your sharpening and cutting needs. The Black + Decker power tool comes with a 3-year warranty once a purchase is made. Our handy guide to the best crowbars features more great products like this.
Key Features:
Metal gear case
3 Position side handle
Spindle lock
6 amp motor
Specification:
Brand

BLACK+DECKER

Model

BDEG400

Weight

4.7 pounds
Fast shut-off provided by the one-touch release
2-year warranty
Narrow body design ensures a comfortable grip
Small 6-amp motor amperage
It can overheat after prolonged use
No speed adjustment
PORTER-CABLE PCC761B Angle Grinder
Meet the Porter Cable PCC761B Grinder, the best model among the rest. We have come across a plethora of angle grinders, each possessing its unique features, but none can be compared to this model from Porter Cable. Built under the 20V Max System, this is a mighty machine and one of the best cordless angle grinders on the market. It is used by tradespeople for tasks that involve aggressive removal, cutting and finishing f materials. It promises to deliver maximum performance at all times, together with an increased level of durability and reliability, as well as control for the operator.
The PCC761B like many other metal grinder features a high-performance motor that produces an output of up to 8,500 rpm. It comes with a metal gear housing meant to help do away with accumulated heat, in a bid to enhance durability. For the fast and straightforward procedure of changing wheels, the PCC761B features a spindle lock design feature. It also comes with a side handle with three different positions. This three-position handle design offers the operator unlimited control in different areas. The composition of the handle has been molded to fit the natural curves and contours of our hands, in a bid to enhance the machine's comfort.
The Porter Cable PCC761B is a stand-alone machine when purchased. It comes as a bare tool item, with no batteries and accessories. All other attachments have to be included separately. This is one of the highest performing cordless angle grinders to have ever been made. It is an affordable and budget-friendly unit built for easy usage by everyone. Find more great products like this by checking out our guide to the best tile saws.
Key Features:
Cast metal gear housing
Spindle lock
3-Position Side Handle
Part of the 20V Max System
Specification:
Brand

PORTER-CABLE

Model

PCC761B

Weight

6.8 pounds
High-speed tool
A surprisingly low price which makes it accessible to the masses
Accompanied by a 3-year warranty
Cut-off wheels are not so that efficient
The on-off switch is a bit difficult to press when wearing gloves
No speed adjustment
DEWALT DCG413B 20V MAX Brushless Cut Off Tool/Grinder
Another angle grinder from the Dewalt family makes it onto our list of recommendations. It is the Dewalt DCG413B angle grinder. This is a brushless cut off tool made with heavy duty materials for excellent output and an exceptional level of durability. The Dewalt variable speed angle grinder features a no-load speed that delivers up to 9,000 rpm, which amounts to over 57% of the run time you get from most brushed grinders. The DCG413B is sold as a bare item, and as such, its charger and battery are sold separately. Several features cause this model to stand tall from among its competition, from its design to its performance.
The Dewalt brushless angle grinder is built with a blade brake for swift action. This feature is meant to bring the wheel to a stop swiftly whenever the brake gets engaged, and the paddle switch is released. It records a maximum battery voltage of up to 20 volts, and this is measured without any workload. The Dewalt brushless cut off tool features other elements such as a kickback brake, an e-clutch system, and a break. This grinder is engineered with a one-touch guard system that allows the operator to make single-action adjustments whenever they please. The power produced by this angle grinder is enough to pass it through concrete and cement works without any issues. It is designed with an extended battery life that enables you to work longer.
The Dewalt DCG413B is exceptionally lightweight and is known to be one of the lightest on the market. It uses a lithium-ion battery that lengthens its run time. It is a budget-friendly power tool that is a perfect DIY gift for both professionals and DIY lovers. 
Key Features:
Blade brake
Warranty: Backed by DEWALT 3 year limited warranty
Battery & Charger Sold Separately
DEWALT Brushless motor
Specification:
Brand

DEWALT

Model

DCG413B

Weight

3.75 pounds
Efficient braking
Compact and lightweight
Durable battery life
It features oversized threading that boosts durability
You cannot control or change its speed
It can overheat after prolonged use
No speed adjustment
The Bosch Angle Grinder is a cordless angle grinder built with a powerful motor for an excellent performance. Initially designed for use by concrete contractors, the Bosch 1375A Angle Grinder produces a power of up to 11,000 no-load RPM which makes it a powerhouse tool for contractors. Other professionals such as vehicle fabricators, whose tasks often involve the use of an angle grinder find this machine to be extremely necessary. The design of the Bosch angle grinding power tool is compact to complement its cordless nature.
This angle grinder features many elements that contribute to its high performance. Some of these features include a lock-on slide switch and an ergonomically designed grip that delivers comfort to all operators. Besides its 11,000 RPM, this machine comes with a two-position side handle that makes its use very straightforward. You can use this angle grinder for jobs such as concrete restoration, metal fabrication, as well as pipe fittings and many other tasks.
The Bosch grinder is fully protected from metal debris and abrasive dust via its epoxy-coated field windings. This feature is responsible for prolonging the lifespan of the tool and as such, its design includes a sealed switch. The machine also increases user security by having a burst-protection guard involved in its plan. Don't forget to also check our guide to the best hammer drills.
Key Features:
A powerful 6.0-Amp motor
A two-position side auxiliary handle
A compact but powerful tool
Lock-on slide switch
Specification:
Brand

Bosch

Model

1375A

Weight

5 pounds
An accidental startup is prevented, ensuring a safe operation
Vibration control feature allows you to handle the machine better
Great no-load speed of 10000 RPM
Can run out of power in the middle of the operation
Not recommended for heavy-duty use
A bit slow
SKIL 20V 4-1/2 Inch Angle Grinder
There are many cordless angle grinders on the market today, but the most potent and durable model we have identified from the crow is the Skil Angle Grinder. This powerhouse tool has been designed for a wide range of tasks which include metal grinding, tie cutting, polishing, sanding and sharpening. It offers all users enhanced control and longer run time than most cordless models around. The Skil grinding tool features a PWRCore 20 Lithium Battery that provides a longer battery life and run time to operators. This battery features an innovative temperature management system that powers on your battery throughout the project while keeping it fresh.
Like many other angle grinder models, the Skil cordless grinder comes with a 3-position side handle to enable you to position yourself well for the task being undertaken. It also features a dual function lock-on switch system, engineered to lock for convenient prolonged use while preventing the occurrence of accidental start-ups. Adjust the position of your guard with ease via the Skil's tool-free guard adjustment feature and change your wheel effortlessly with the spindle lock included in the design.
This model from Skil is one of the most efficient products around. It comes with a green LED fuel gauge that gives you a visual on the amount of power used at all times. It is the best tool for all tradesmen and DIY homeowners. If you would like to upgrade your tools, check out our guide to the best locking pliers.
Key Features:
4-1/2 inch
Cordless grinder
Pwrcore 20 lithium battery
Dual function lock-on switch
Specification:
Brand

Skil

Model

AG290202

Weight

5.67 pounds
For convenient prolonged use
Prevents accidental startup
3-position side handle
A bit shaking
A bit expensive
No speed adjustment
If you're working on a home project or you only need a tool to cut metal down to size for other tasks, we recommend the Ryobi P423 brushless grinder. This small angle grinder works with an 18V power output and an RPM of up to 10,400. It comes as a bare tool, with all other attachments separately purchased by users. The Ryobi angle grinder is best used in plumbing industries and other professionals that require the cutting of metals.  It is a powerful grinder powerhouse tool engineered by only the best professional's in the world.
The Ryobi enables you to work from any angle you prefer, thanks to its 3-position side handle design. This system offers the user optimal leverage through its adjustable on-board plastic handle that maximizes the control of the user. For comfort during its use, this angle grinder features a comfort grip handle made with a rubber over mold covering. This material enables users to receive adequate grip on the tool, making it possible to work efficiently even in slippery conditions.
You get to adjust the angle or depth of your cuts at the touch of a single button, to suit the different materials being worked on. Concerning batteries, this cordless angle grinding machine works well with 18V batteries found in the Ryobi line-up, ranging from the P100 to the P108. Cut through any material in seconds with this powerful tool and enjoy all your DIY applications to the fullest of your capabilities. We have prepared a selection of the best ratchet screwdrivers so check it out as well. 
Key Features:
Onboard Spanner Wrench
Adjustable 3-Position Side Handle
Power Tool Only
10,400 RPM Grinder and Metal Cutter
Specification:
Brand

Ryobi

Weight

4.35 pounds
Enjoy the complete freedom of movement
Easy access at all times
Comfy side handle
Considerable added expense
No-load speed is slightly underwhelming
The paddle is a bit difficult to use
SKIL 9295-01 6.0 Amp 4-1/2-Inch Angle Grinder
The final angle grinder model on our list is another member of the Skil family, the Skil 9295 Angle Grinder. This model manufactured by Skil is one of the most durable, affordable and efficient of its kind. It features countless days of research and endless testing sessions undertaken by only the best professionals in the business. It features the various elements required of any traditional angle grinder with a few innovative attachments that make it unique from its competition. With its powerful 6-amp motor, this angle grinder offers users up to 11,000 of rpm with every use.
The Skil angle grinder had an increased ruggedness with a higher level of durability via its housing design. This gear housing is made from heavy-duty metal and as such, offers increased support to the grinder. The Skil angle grinder also features a compact design for ultimate control and comfort, with a tool-less guard that ensures quick adjustments. The ergonomic design of this grinder's handle is done at the grip area, to prevent any slipping or discomfort during prolonged use. It is an all-in-one device well suited for all professionals and individuals into home improvement projects. The price is entirely budget-friendly and adds a perfect balance to the quality of service offered by the brand. For more useful products like this, check out our guide to the best tenoning jigs.
Key Features:
Tool-less guard
A heavy-duty metal gear housing
Compact grip design
Vibration-reducing handle
Specification:
Brand

Skil

Model

9295-01

Weight

4.03 pounds
Comfort, and control
Wrench storage
Added ruggedness and durability
The paddle is a bit difficult to use
No speed adjustment
Angle Grinder Buying Guide & FAQ
How We Chose Our Selection Of Angle Grinder
Brand  - The brand of each product enlisted above was researched into by our research team, to ensure that they produce nothing short of the best for their customers. Our list provides a vast range of brands and companies- some well-known and other many people aren't familiar with. With the features of angle grinders being remarkably similar, we had to look out for distinct and additional attachments included by some brands to make their products stand out. Some of the brands we recommend are Bosch, Skil, Porter Cable, and Black + Decker.
Price - We considered the different rates and costs of angle grinders, with strong regard to their functionality. Whereas some people are of the notion that quality comes with a hefty price, many of the listed products are incredibly cheap and can be afforded by a myriad of individuals. Also, all the price tags perfectly balance the level of quality you receive, concerning battery run time, motor operations, durability, and even ergonomic design.
Reviews  - Our team looked at over a hundred user reviews from trusted sources, to provide our readers with certified information on every recommended product. All feedback comments analyzed provided information on the specifications, pros, and cons of each product, and first-hand experience from users around the world.
Features To Look For Angle Grinder
It is vital and significantly advised that individuals look out for specific features in an angle grinder before they select it for purchase. There are over a million brands in today's market, which makes the selection process very difficult. With these features at your fingertips, however, you are assured of making a more informed decision and a better investment.
Disc Size - For a smaller scope of work, angle grinders with a 4 ½ inch disc size are ideal, while models with 6-inches discs are advised for more ambitious projects. The disc in an angle grinder is responsible for dictating the designated size along with the range of duties it can perform.
Motor Power - The angle grinders listed above come with a variety of motors for operation. When it comes to motor output power rating, the best scores range from 500 to 2500 watts. The amperage varies from 4 to 15 amps, depending on the model. Products with smaller ratings are well suited for small projects, with higher rated models being ideal for huge projects in places such as construction sites.
Speed - Every angle grinder is designed to contain a lot of power for its several tasks. It is advised that you purchase models with a speed range of 5 to 10 thousand RPM, as these have a higher performance than other models.
Safety Features - Using power tools must come with a lot of safety to prevent injury and damage to users. This is a vital factor that must be of higher priority than any other. With disc grinders, customers are advised to opt for models that have an anti-kickback clutch.
Soft Start - Soft-start handles of angle grinders must tamp down the vibration of the machine. This is a feature that must be present in an angle grinder before its regarded as one of the best.
Types Of Angle Grinder
Corded - The corded angle grinder gains operational power from an electric source. It is a compact and bulky machine that needs to be used in areas with access to power at all times. This makes it suited for jobs in enclosed spaces such as homes or offices. They are engineered to offer operators with higher power output at all times during use since they don't need to be recharged.
Cordless - The cordless version of the angle grinder is lighter in weight than its corded counterpart. It uses batteries that must be restored after use and is an extremely mobile machine. Generally, cordless angle grinders have a reduced or limited output depending on the type of batteries used. They are ideal for use on construction sites.
How To Use An Angle Grinder Safely
An angle grinder can be used for several things, such as the sharpening of lawn mower blades and ice pickles and also for the removal of mortar between bricks. The different applications of this machine require their special disc to make the job more efficient.
Angle Grinder FAQ
Q: What is an angle grinder?
A: An angle grinder is a powerhouse tool that is used for tasks such as sharpening, cutting, and grinding.
Q: Can angle grinders cut metal?
A: Angle grinders can cut through metal and a variety of materials with ease, but each material requires the use of a unique disc attachment.
Q: How do I change angle grinder discs?
Disconnect the angle grinder from its source of power.
Use factory spanners or improvised spanners to remove the disc.
Install a new disc on the drive bolt.
Q: Can you polish metal with angle grinders?
A: Yes, polishing of metals with an angled disc is possible. Angle grinders can be used for the polishing of metals such as aluminum and steel. When used right, it can be used to remove any scratches found on the surface of metals.
Q: What is the difference between a die grinder and angle grinder?
A: An angle grinder generally has a higher power output than a die grinder. Their cutting head is usually at an angle to the drive shaft.
Sources:
Human Factors and Ergonomics - Wikipedia
Epoxy - Wikipedia
Sign Up Now
GET THE VERY BEST OF GEARHUNGRY STRAIGHT TO YOUR INBOX