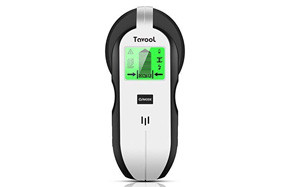 Tavool Stud Finder Sensor Wall Scanner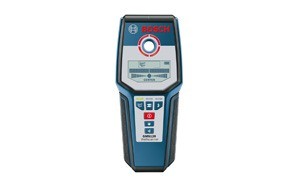 Bosch Digital Multi-Scanner GMS120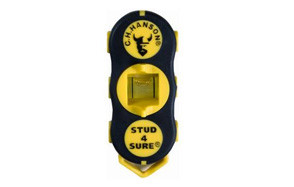 CH Hanson 03040 Magnetic Stud Finder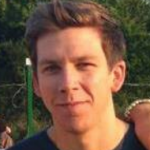 Minimalism is nice, but keeping your home walls completely empty isn't. Whether it's hanging a picture, mounting a wall TV, or simply for renovating your home, you'll need the best stud finder sooner or later. Thankfully, today's tech has yielded a bountiful crop of devices. From simple stud finders perfect for beginners to higher tech ones that incorporate a host of additional features, there is a wide range of products to consider. To find the best, we have roamed the market and detected the most promising models. All tools that have made it to our list have been praised for their performance and reliability. Check out our stud finder reviews below to find the right model for you!
The Best Stud Finder
Stud Finder Buying Guide And FAQ
Benefits Of Using A Stud Finder
Hanging or mounting heavier objects on the wall require to fix them on a stud. This is the only way they can get enough support so that you won't end up with the latest model of TV or your dear decorations smashed on the floor.
The only thing is that studs are hidden in your walls. That's where stud finders come into play. Besides finding studs though, these tools can serve multiple purposes. Here are their main benefits.
Easy access to studs – A stud finder is the only tool that can leave the guesswork out of the game and detect the stud's position for you. There are various types of detectors to consider, either magnetic or electronic.
The former is the simplest type, consisting of a magnet that is drawn by the metal in your walls. The latter is more technologically advanced and can detect changes in the composition of the wall. Electronic detectors are often employed to find much more than metals studs, as they can also sense wood and AC wiring.
Multiple uses – Since all stud finders can detect metals in your walls, floors, and ceilings, it's easy to understand you can use them to detect plumbing, live electric wires, and a variety of other objects that might hide in your walls, such as bolts and nails. This will help you decide where to drill a hole to prevent costly mistakes and life-threatening accidents.

Useful during installation – If you're planning to install cabinets, artwork, or a television, odds are you'll want the object to sit straight on your wall. That's why most stud finders come with integrated levels, rulers, and even pencils. Some of the most advanced models may even have laser levels to ensure a positive outcome of your project.
Ease of use – Regardless of the type of stud finder you have, this tool is really easy to use. Magnetic stud finders are practical since once they've detected the metal, you can leave them on the wall and mark the drilling point without holding onto the tool.
Electrical stud finders are also easy to use and most of them will self-calibrate. There is no rocket science behind the operation. Just turn on the unit and use the intuitive buttons as instructed. Since all electrical units emit audible or visual alerts when detecting objects behind the wall, you'll know exactly where to drill the holes.
Value for money – Stud finders are inexpensive but extremely useful tools. Even the best stud finder comes at a price that won't require you to drain your savings accounts. Yet, the advantages of using such a tool are priceless.
A stud finder can prevent you from drilling holes into your pipes when mounting cabinets. You won't have to worry about getting electrocuted while drilling through live wires, because you'll know exactly where they are located and how to avoid them. And you will know exactly where to mount or hang heavier objects to ensure they have adequate support. More than enough reasons to grab your favorite stud finder from our list above and start enjoying its benefits.

Our Top Pick
While users praise all stud finders on our list for their performance and reliability, we just had to pick our favorite. And the winner is the Franklin Sensors ProSensor 710.
We like that this tool is built with both amateurs and professionals in mind. It's highly accurate yet very easy to use. Coming with as many as 13 sensors, it can easily find either wood or metal studs hidden in your walls, and it is entirely made in the USA.
The incorporated Multi-Sense technology eliminates calibration altogether, and that's another nice thing for the less experienced users.
Like most stud finders, the device identifies metals in your walls and can serve multiple purposes. For instance, you can use it to find your water pipes.
Another nice thing is that the sensors identify not only the position but also the width of the studs. Finding their center is also fairly easy, so you can successfully carry on your hanging or mounting project.
Lightweight and ergonomic, the tool is easy to use with one hand, and it even has an incorporated level. Perfect to use for fast and efficient detection of your studs and other objects hidden in your walls, ergonomic, and coming at a fair price, the ProSensor 710 brings excellent value for money, and we can only recommend it.