Best Stud Finders In 2022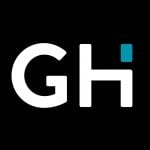 This product guide was written by GearHungry Staff
Last Updated
February 22, 2019
GearHungry Staff
GearHungry Staff posts are a compilation of work by various members of our editorial team. We update old articles regularly to provide you the most current information. You can learn more about our staff
here
.
GearHungry may earn a small commission from affiliate links in this article.
Learn more
Minimalism is nice, but keeping your home walls completely empty isn't. Whether it's hanging a picture, mounting a wall TV, or simply for renovating your home, you'll need the best stud finder sooner or later. Thankfully, today's tech has yielded a bountiful crop of devices. From simple stud finders perfect for beginners to higher tech ones that incorporate a host of additional features, there is a wide range of products to consider. To find the best, we have roamed the market and detected the most promising models. All tools that have made it to our list have been praised for their performance and reliability. Check out our stud finder reviews below to find the right model for you!
The Best Stud Finder
Tavool Stud Finder Sensor Wall Scanner
Whether you're a professional contractor or a DIY home carpenter, the Stud Finder Sensor 4-in-One Wall Scanner is a must-have device. When working on walls; renovating, hanging up photo frames, T.V sets and the likes, this high detection device will adequately show the exact location of studs and wires. It takes away the danger of hitting metal or wooden objects and even live wires. Using a 4-in-1 multiplication plus deep detection, it has four vital modes for wood, beam, joist, metals and AC wires previously installed safely within the walls. It won't take donkey hours to locate these objects hidden behind walls, ceilings or floors; the device quickly and efficiently locates studs placed up to 2.36 inches via the deep detection mode.
There's a large LCD screen that's conveniently located at the top of the device for easy visibility, as well as a loud beeper that indicates when a stud has been located. The intensity of the sound determines how close you are to an object in the wall; this makes it a lot easier to find them. With a nice, ergonomically designed body, this wall scanning device is easy to grip and conveniently operate no matter the task.
Key Features:
4-in-1 intense deep detection modes
Large LCD design
Auto-calibration and audio alarm
100% guaranteed 24-month warranty
Specification:
Brand

Tavool

Model

TH250

Weight

5.4 ounces
VIVREAL Stud Finder Wall Scanner
Drilling into a wall without initially determining what lies behind them is certainly a risky venture. Stud finders adequately help locate metal or wooden studs that lie inches within the walls so they can be avoided when working. The Stud Finder 4-in-One Electric Multi-Function Wall Detector stands out among regular devices with modern and efficient features. On the front of the device is a suitably positioned button for changing to the various scanning modes. These modes include a stud scan for wooden and metal studs, deep mode, metal scan and AC scan that detects up to ¾, 1- 1/2, 2.36 and 2 inches deep respectively.
Right on top of the button is a large and visible graphical LCD display that shows the battery level, signal strength, the detection mode as well as the automatic calibration function. For deep and reliable detection during furnishing, this sleekly designed easy-to-grip locating device is definitely a must-have. The LCD screen and a beeping signal aid easy location of studs and alert the handler on how close in proximity the object is. This keeps users visually and audibly aware of the exact location of a stud, the next step would be to mark the location of obstructions and avoid those areas during drilling.
Key Features:
Graphical LCD screen display
Auto-calibration
Four scanning modes
Phenomenal and easy-to-use design
Specification:
Brand

VIVREAL

Model

VIVSF-01

Weight

5.4 ounces
CH Hanson 03040 Magnetic Stud Finder
Compact, cheap, and very easy to use, the CH Hanson 03040 is an accurate magnetic stud finder you need in your arsenal. This tool fits easily in a pocket or tool belt and requires no batteries to function. It scans your walls at a depth of 1 inch for all magnetic metals, finding studs quickly and easily.
Thanks to its compact dimension and accuracy, the unit is preferred by professionals. It also appeals to beginners who don't want to spend an arm and a leg on their first stud finder.
This magnetic device utilizes two Neodymium magnets alongside long-lasting rare earth magnets to locate metal studs, nails, and screws. A rotating lever also allows for vertical and horizontal leveling.
Thanks to its simple yet reliable construction, the CH Hanson needs no calibration and gives no false positives. A soft rubber grip ensures user comfort, while the lack of any moving or electronic parts guarantees the product's longevity.
Key Features:
Small and compact build
Soft grip for easy handling
Doesn't require batteries
Powerful magnets for hands-free use
Specification:
Brand

CH Hanson

Model

03040

Weight

0.16 ounces
ProSensor Franklin Sensors 710 Stud Finder
The Franklin Sensors 710 by ProSensor is one of the best stud finders on the market. It addresses amateurs and professionals alike and incorporates the advanced Multi-Sense technology developed to sense the wall in multiple locations at the same time, for a fast and efficient stud finding.
You can easily identify the position of the objects hidden in your walls thanks to the bright LED indicator. What's even best, is that the Franklin Sensor identifies the width of the hidden objects too so that you know both their position and size.
Thanks to its deep scanning feature, it can find studs at a depth of up to 1.5 inches, providing accurate deep sensing.
All this is possible thanks to the advanced technologies used in the construction of this unit. The device has 13 sensors which not only detect multiple studs at once, but they also eliminate the need for calibration.
Able to detect wood and metal, the unit is also very easy to use. Perfect for both beginners and experienced users, manufactured in the USA, and highly accurate, the Franklin Sensors 710 brings all you could wish from a best-in-class pick. And makes a perfect DIY gift for a handyman in your life. 
Key Features:
Bright LEDs light indicator
Identifies the size of hidden objects
Scans surfaces in 13 different locations
Deep scanning is always active
Specification:
Brand

ProSensor

Model

ProSensor 710

Weight

9 ounces
BLACK+DECKER BDL190S BullsEye Interior Stud Finder
The BLACK+DECKER BDL190S can be defined as the ultimate stud finder. It incorporates a wealth of features worthy of the best stud finder title. Often used by the pros for test and measurement, the unit benefits the homeowner too, thanks to its intuitive operation and accurate results.
The BDL190S is more than a stud finder. Its powerful stud sensor tells you exactly where your studs are hidden, while the auto-leveling laser level helps you achieve ultimate picture hanging accuracy.
Not only you'll be able to make your better half proud of your handyman skills, but you'll also be able to finish boring tasks in a breeze thanks to this patented technology.
This stud finder for walls and ceilings comes with a large LCD that is easy to read, and it accurately detects metal, wood, studs, and live AC wires. Simplifying all hanging and mounting projects and coming at a price that won't break the bank, this is definitely a great tool to consider. Our guide to the best locking pliers offers more great products like this so check it out.
Key Features:
Auto-leveling interior line laser
Two-in-one level and stud finder
Detects multiple materials
Accurate stud detection
Large LCD screen
Specification:
Brand

BLACK+DECKER

Model

BDL190S

Weight

1 pound
Studpop Magnetic Stud Finder
Another stud detector perfect for beginners and amateurs shopping on a budget is the Studpop Magnetic Stud Finder. Manufactured in the USA, this simple device doesn't require you to "feel" the magnetic attraction when a stud is found. The unique "popper" pops out when it finds metal stud fasteners.
This original alerting system brings innovation to a simple tool and makes it quite fun to use. Furthermore, the popper comes in a vibrant random color that can easily brighten up your day.
Thanks to its magnetic construction, the stud finder needs no batteries or calibration. It even works on a variety of materials including plaster, tile, lath, and sheetrock. You can even use it on textured walls, such as walls decorated with stucco.
Studpop might not be able to find studs at depths over half-an-inch. Nevertheless, its smart design and attractive price point made it popular. Ideal for homeowners, this tool will undoubtedly help you find studs so you can hang heavier pieces in all peace of mind. Be sure to combine this with a cool hammer drill from our list.
Key Features:
Pop-out stud indicator
Made from durable ABS plastic
9-inch level for true accuracy
Works on multiple materials
Smart design
Specification:
Brand

Studpop

Model

100480-SP

Weight

1.12 ounces
Precision Sensors ProFinder 5000+
Professionals looking for a simple yet highly accurate stud sensor will undoubtedly appreciate the Precision Sensor ProFinder 5000+. This performing stud finder incorporates a deep sensing technology that enables you to perform a deeper scan of your walls or ceilings.
Thanks to its one-step operation, the unit is easy to use by both beginners and experts. All you have to do is press the button after placing the stud finder on the wall, then move it back and forth until the LED lights indicate the location of the stud.
The advanced technology also indicates the width of the stud so that you can calculate the best location for your wall or ceiling decorations.
Another nice thing is the integrated level and ruler that makes the whole hanging or mounting task a lot easier.
Praised for its high accuracy, the unit boasts 13 individual sensors that ensure each stud is identified correctly. Easy to use and coming with a host of features, the ProFinder 5000+ can easily satisfy most professionals. Make sure you also check out our guide to the best hammers.
Key Features:
13 individual sensors
LED stud indicators
Easy to use
Integrated level and ruler for accurate measurements
Triple accuracy technology
Specification:
Brand

ProFinder

Model

PS5000+ESF1

Weight

15.5 ounces
Bosch Digital Multi-Scanner GMS120
Bosch is a brand renowned for the performance and durability of their products. In fact, their performance is hard to compete with, that's why many professionals choose to pick a Bosch stud finder.
Even if you're an amateur, it's hard to go wrong with a tool chosen by the pros, such as the Bosch Digital Multi-Scanner GMS120.
As its name suggests, this is more than a stud finder. You can use it to detect wood and metal studs, rebar, steel or copper pipes, and even live wiring. Featuring advanced sensors and equipped with laser technology, the unit detects materials up to a depth of 4-3/4 inches.
Calibrating the tool is easy thanks to the self-calibrating function which lets you choose between wood, metal, and live wires. The best part is that calibration occurs both at the start and throughout the course of the project, ensuring an accurate detection.
We also liked the center finder feature that emits an audible detection signal indicating the center of the hidden object. You may also like to check our guide to the best tape measures for more awesome tool options.
Key Features:
Constant automatic calibration
Three-in-one wall scanner
Illuminated LCD screen
Center finder function
Intuitive design
Specification:
Brand

Bosch

Model

GMS120

Weight

1.1 pounds
Zircon MetalliScanner m40- FFP
More than a beam finder, the Zircon MetalliScanner m40-FFP is designed to locate small metal targets including nails and screws hidden in your walls. It detects both ferrous and non-ferrous metals, a feature that makes it a lot more performing than its magnetic counterparts.
Ideal to use on a variety of surfaces, this tool can detect metal hidden in drywall, wood, plaster, stucco, paneling, and even concrete. It not only works as a stud finder, but it can also find rebar in concrete.
Besides its main purpose, the tool serves multiple alternative tasks. You can use it to find plumbing, nails, screws, and ductwork in all your home, including walls, ceilings, and floors.
Coming in either standard or frustration-free packaging, the m40-FFP needs a 9V battery to run, which is included in the pack.
There also seems to be an overall positive consensus among users regarding the product's capabilities. Detecting ferrous metal at a depth of 4 inches and non-ferrous metal at a depth of 2 inches, this metal scanner by Zircon makes a great addition to your arsenal. Another tool that you might need in this situation is a laser measuring tool, so check our guide for our top picks.
Key Features:
Metal detection indicator LEDs
Detects ferrous and non-ferrous metals 
Works on all non-metallic surfaces
Multipurpose tool
Ergonomic design
Specification:
Brand

Zircon

Model

67044

Weight

9.6 ounces
Stanley FMHT77407 FatMax Stud Sensor 300
The Stanley Stud Finder FMHT77407 is another professional tool that has made it to our list. It detects both wood and metal up to a depth of 1.5 inches, while AC wires can be detected up to a depth of 2 inches.
This auto-calibrating unit appeals to both homeowners and professionals. It is intuitive and easy to use thanks to its sequential LED signaling and audible signals that indicate a reading. A convenient marking channel further identifies the target, accurately marking the surface.
Equipped with a large, backlit display, this stud sensor enables you to see the reading even in low light condition.
At the same time, the One Pass center-find function locates the center of the stud to guarantee the success of your hanging or mounting project.
Regarding its aesthetics, the FatMax 300 has an attractive yellow/black design characteristic to Stanley. Its lightweight construction makes it easy to hold the unit with just one hand, while the intuitive buttons guarantee a quick and easy start. While its accuracy may not be the best, the attractive price point and additional features make it a good tool to consider. If you are looking to upgrade your tools, check out our guide to the best multimeters.
Key Features:
Visual and audible reading alerts
LED marking channel
One Pass center-find technology
Backlit display
Deep metal scan
Specification:
Brand

Stanley

Model

FMHT0-77407

Weight

9.4 ounces
Stud Finder Buying Guide And FAQ
Benefits Of Using A Stud Finder
Hanging or mounting heavier objects on the wall require to fix them on a stud. This is the only way they can get enough support so that you won't end up with the latest model of TV or your dear decorations smashed on the floor.
The only thing is that studs are hidden in your walls. That's where stud finders come into play. Besides finding studs though, these tools can serve multiple purposes. Here are their main benefits.
Easy access to studs – A stud finder is the only tool that can leave the guesswork out of the game and detect the stud's position for you. There are various types of detectors to consider, either magnetic or electronic.
The former is the simplest type, consisting of a magnet that is drawn by the metal in your walls. The latter is more technologically advanced and can detect changes in the composition of the wall. Electronic detectors are often employed to find much more than metals studs, as they can also sense wood and AC wiring.
Multiple uses – Since all stud finders can detect metals in your walls, floors, and ceilings, it's easy to understand you can use them to detect plumbing, live electric wires, and a variety of other objects that might hide in your walls, such as bolts and nails. This will help you decide where to drill a hole to prevent costly mistakes and life-threatening accidents.
Useful during installation – If you're planning to install cabinets, artwork, or a television, odds are you'll want the object to sit straight on your wall. That's why most stud finders come with integrated levels, rulers, and even pencils. Some of the most advanced models may even have laser levels to ensure a positive outcome of your project.
Ease of use – Regardless of the type of stud finder you have, this tool is really easy to use. Magnetic stud finders are practical since once they've detected the metal, you can leave them on the wall and mark the drilling point without holding onto the tool.
Electrical stud finders are also easy to use and most of them will self-calibrate. There is no rocket science behind the operation. Just turn on the unit and use the intuitive buttons as instructed. Since all electrical units emit audible or visual alerts when detecting objects behind the wall, you'll know exactly where to drill the holes.
Value for money – Stud finders are inexpensive but extremely useful tools. Even the best stud finder comes at a price that won't require you to drain your savings accounts. Yet, the advantages of using such a tool are priceless.
A stud finder can prevent you from drilling holes into your pipes when mounting cabinets. You won't have to worry about getting electrocuted while drilling through live wires, because you'll know exactly where they are located and how to avoid them. And you will know exactly where to mount or hang heavier objects to ensure they have adequate support. More than enough reasons to grab your favorite stud finder from our list above and start enjoying its benefits.

Our Top Pick
While users praise all stud finders on our list for their performance and reliability, we just had to pick our favorite. And the winner is the Franklin Sensors ProSensor 710.
We like that this tool is built with both amateurs and professionals in mind. It's highly accurate yet very easy to use. Coming with as many as 13 sensors, it can easily find either wood or metal studs hidden in your walls, and it is entirely made in the USA.
The incorporated Multi-Sense technology eliminates calibration altogether, and that's another nice thing for the less experienced users.
Like most stud finders, the device identifies metals in your walls and can serve multiple purposes. For instance, you can use it to find your water pipes.
Another nice thing is that the sensors identify not only the position but also the width of the studs. Finding their center is also fairly easy, so you can successfully carry on your hanging or mounting project.
Lightweight and ergonomic, the tool is easy to use with one hand, and it even has an incorporated level. Perfect to use for fast and efficient detection of your studs and other objects hidden in your walls, ergonomic, and coming at a fair price, the ProSensor 710 brings excellent value for money, and we can only recommend it.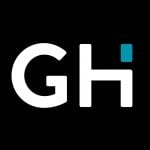 GearHungry Staff posts are a compilation of work by various members of our editorial team. We update old articles regularly to provide you the most current information. You can learn more about our staff
here
.
Sign Up Now
GET THE VERY BEST OF GEARHUNGRY STRAIGHT TO YOUR INBOX