Best Respirator Masks In 2022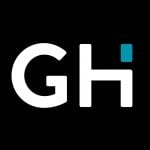 This product guide was written by GearHungry Staff
Last Updated
March 21, 2019
GearHungry Staff
GearHungry Staff posts are a compilation of work by various members of our editorial team. We update old articles regularly to provide you the most current information. You can learn more about our staff
here
.
GearHungry may earn a small commission from affiliate links in this article.
Learn more
Safety and protection are two aspects that come to mind with the mention of a half or full-face respirator mask. This equipment is most often used for such purposes as they help protect us from poisonous chemicals and gases that are likely to be inhaled in heavy duty jobs. However, it's vital to keep in mind that each type of respirator mask has its own unique advantages and with various kinds available on the market, making the best decision might prove to be confusing for most consumers. To make the process relatively shorter, we bring to you to best respirator masks, with a full review on each product.
The Best Respirator Mask
Breath Buddy Respirator Mask Plus Safety Glasses
The Breath Buddy Respirator Mask is one of the most popular products on Amazon in this category. Unlike most of the manufacturers in this industry, Minor Miracle Home Solutions has put some effort into branding this mask to DIYers. This product is a much more appealing product to consumers because it has a playful name and is made simple for people that don't work in contaminated-air environments for a living. Having said that, it's just as effective as the more industrial applications we've featured on this list. 
Some of the Breath Buddy's features include a cool air valve that stops your mouth and nose area from overheating inside the mask. Anyone that's had to wear a respirator mask for an extended period of time will know how important this is. It comes with two P2 white filters that block 94% of airborne particles. This makes it suitable for use in low to average toxicity contaminants (up to 12 x OEL or 10 x APF). In layman's terms, that means it's more than enough protection for the majority of DIY tasks. 
The mask is held onto your head by two adjustable high-density straps, designed for both security and comfort. You need to tighten them enough so that there's an airtight seal between your face and the mask. Unfortunately, if you have a beard, you're going to have to shave it off. The mask also comes with a set of safety glasses for added protection.
Key Features:
Cool air valve 
Separates 94% of airborne particles 
For DIY use 
Two P2 white filters included 
Safety glasses included 
Specification:
Brand

Minor Miracle Home Solutions

Model

Breath Buddy

Weight

16 ounces
Branded for DIYers 
Super comfortable 
Impressive filtration
Too small for bigger guys
3M 65021HA1-C Household Multi-Purpose Respirator Mask
The design of any product meant to keep you safe and adequately protected has to be incredibly balanced. Its design must also meet all the necessary safety requirements listed by the various safety organizations within the state it has been designed. For respirator masks, there so much detail that goes into their construction, primarily because they are meant to keep us safe from toxic substances in our homes or workplaces. Our third pollution mask is a full face respirator and also a multipurpose unit that is suited for both home and work. With the 3M Multipurpose Respirator handy, you can ensure a well-designed household full face mask, made for all your odd jobs around your home.
Full face respirator masks are often made to surround the entire head and when you breathe, a negative pressure is created in the mask allowing air to pass through the mask disc which ultimately prevents the fogging of the mask. When exhaling, the exhalation valve is opened and the air is forced outwards. The Multi-Purpose Respirator enables the smooth flow of air and features a well-balanced design that makes it suitable for specific non-harmful vapor and sprays from substances such as stains, pesticides, sealants, varnish coatings, and other odor reduction. It keeps you protected but doesn't compromise on visibility. This is ensured via the swept-back design of this mask's cartridges. The nature of the cartridges doesn't only make it possible for you to see what you're working on; it also offers you comfort you cannot experience with any other mask.
The 3M full face paint respirator mask also works hard to provide at least 99.97% filtration efficiency against both liquid and solid aerosols which may include some oils. The cartridge used by this respirator is a dual cartridge and this further increases the unit's performance. This mask is fit for the professional who regularly works with solvent-based projects and specific paint spraying or pesticide activities. It is a respirator with a stiff backing and safety certification from NIOSH at OV/P95, and as such, your protection is assured.
When it comes to usability, the 3M respirator mask is extremely easy to wear and use, and it is a lightweight entity that can be stored anywhere you please without any issues. The comfort offered by this mask is in sync with its performance which surpasses that of many models on the market today. The primary feature of this mask that appeals to individuals is its ability to fit different face shapes. This makes it a universal cover thus, increasing its purchasing power. The cartridges of the 3M respirator are very simple to replace as they don't require any special skills or the help of a professional.
Keep your lungs away from all chemicals and paint fumes by getting yourself the 3M multipurpose respirator mask. It is a durable, lightweight mask built with efficiency and your total comfort in mind. It can be purchased as a gift for anyone who is always in contact with paint fumes or other toxic chemicals and gases and is well suited for use by DIYers around their home. Our handy guide to the best hearing protectors features more great products like this.
Key Features:
Provides at least 99.97% filtration efficiency
Dual-cartridge respirator
NIOSH approved: OV/P100
Full face respirator
Specification:
Brand

3M Safety

Model

65021H1-DC

Weight

1 pounds
Improves visibility with its swept-back cartridge
Fits many different face shapes
Cartridges are very easy to change
The advertisement is quite misleading
Mask Only. Cartridges are sold separately.
A bit pricey
North Safety 770030L 7700 Series Half Mask Respirator
Common dangers exist in environments that are mostly heavy-duty, for example, the cleaning of tanks, where chemical substances, dust, or microorganisms arise; hence why the use of a respirator mask is essential. It is, therefore, advisable to opt for a mask that offers well-needed protection such as the North Safety Half Mask Respirator, an affordable paint respirator, and one of the safest respirator masks being reviewed today. This mask features an excellent performance with the highest level of quality at the lowest price for a variety of users. It is a half mask manufactured from the most excellent grade of silicone and comes as a single entity once a purchase has been made. The silicone used in the development of this superb mask is soft and non-allergenic, making this mask ideal for all faces and all skin types, no matter how sensitive.
The North Safety mask uses its silicone seal to offer customers a comfortable fit and maximum protection. The cover fits in a manner that doesn't allow any toxic substance to seep in through the mask and into your system. Generally, this mask features a low-profile design to enable workers who use it during work hours to see everything that they're working on. It delivers a full field of vision to ensure that it doesn't interfere with your protective eyewear and the work you're doing. The cartridge required for the entire operation of this mask is sold separately from the hood, which Is sold as a single entity as stated earlier.
The paint respirator mask from North Safety is a member of the brand's 7700 series which comprises some of the most excellent respirator masks in the world. They are made from the finest materials with the most calculated construction methods, to ensure that users experience both comfort and superior protection. The products under this series feature a low inhalation and exhalation resistance which ultimately makes the breathing process more comfortable and thus, reduces the occurrence of worker fatigue. The safety of this product is always assured thanks to its certification from NIOSH which states that it has met all the needed requirements for a respirator mask.
The North Safety Respirator mask has introduced a new industry standard in the provision of protective gear. It boldly epitomizes the concepts of reliability and comfort and also offers adaptability to PAPR and supplied air, increasing its functionality. This half face mask also comes with a cradle suspension system that ensures that your cover Is evenly sealed with the absence of any pressure points. Say goodbye to workers fatigue and hello to maximum protection all day long by getting the North Safety half mask for your employees and yourself. It is a durable unit that delivers on functions, durability, and reliability for an extended period. This respirator mask makes for a great gift to those who work with paints and are exposed to their fumes, those who love woodworking and spraying and other DIY enthusiasts. Love this product? Check out our review of the best work gloves for our top picks.
Key Features:
Non-allergenic silicone seal
Half mask cradle suspension system
Low-profile
Low inhalation and exhalation resistance
Specification:
Brand

Honeywell

Model

HW2-NOS770030L-12

Weight

1.1 pounds
High quality
Affordable
Offers great performance
Difficulty in getting replacements
No drinking tube
Size issues
3M Safety 142-5303 Half Facepiece Respirator
Our team has presented yet another great half-mask respirator from the 3M family. It is the 3M Half Face-Piece Respirator Mask, a disposable mask assembly built to keep you protected from acid gas, organic, and other harmful substances. Disposable in nature, this product isn't meant to be used for an extended period. The 3M half piece respirator is a convenient 3m mask well suited for a variety of applications which include petrochemical, pharmaceutical, aluminum reduction, utilities, laboratories, chemical manufacturing as well as pulp and paper.
This intermittent respirator mask is made from advanced silicone, a material that delivers both comfort and durability to users. It makes use of a CoolFlow valve feature, included in the design to help make the process of breathing more comfortable. For either the standard or drop-down mode, the 3M half piece respirator mask features a dual-mode head harness that is easily adjustable for your ultimate comfort. To reduce fogging, this respirator mask features an exhalation valve cover that directs exhaled breath and moisture downward.
The 3M Safety respirator mask comes in small, medium and large sizes to accommodate different head sizes. It makes a great seal and has been designed to fit all faces perfectly, without allowing the entry of dust and vapors. Once it's been worn, it is soft on the face and can stay on for long hours without feeling uncomfortable. It is an excellent unit for all workers or companies on a budget who still need to be protected during their daily activities. Many users complain about the 3m half piece respirator mask fogging regularly. Besides this complain all reviews from users are positive, with many of them recommending the unit for everyone working with toxic substances temporarily. If you need a quick fix that will offer maximum protection against dangerous elements, we guarantee that the 3m half piece respirator masks will do the job just right. Make sure you keep it handy in your tool bag.
Key Features:
Half facepiece respirator
Organic Vapor / Acid Gas respiratory protection
Convenient
Ideal for intermittent use
Specification:
Brand

3M

Model

1190H13EA

Weight

5.3 ounces
Fits big faces perfectly
Makes a great seal
Does not let vapors and dust in
Fogs the glass a little
Mask Only. Cartridges are sold separately.
Not ideal for those on a budget as it is pricey
Sign Up Now
GET THE VERY BEST OF GEARHUNGRY STRAIGHT TO YOUR INBOX