Best Screw Guns In 2022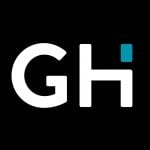 This product guide was written by GearHungry Staff
Last Updated
February 21, 2019
GearHungry Staff
GearHungry Staff posts are a compilation of work by various members of our editorial team. We update old articles regularly to provide you the most current information. You can learn more about our staff
here
.
GearHungry may earn a small commission from affiliate links in this article.
Learn more
If you install a lot of drywall or plaster and a cordless screwdriver isn't cutting it, a screw gun might be the answer to your problems. What exactly is a screw gun, we hear you ask? Well, it's not a drill and it's much more than an electric screwdriver. This article will take a closer look at what makes the best screw guns so unique and why they're an essential part of any modern DIYers toolkit. Firstly, we will compare and contrast some of the most popular models available on the market today. There's a stunning variety, from bare tools to kits that have just about everything you need.
The Best Screw Gun
BLACK+DECKER Li2000 3.6-Volt 3 Position Screw Gun
The budget BLACK+DECKER Li2000 is perfect for lightweight projects like putting together toys or screwing in wall plates. It is accompanied by two bits in the package to help you get started – but you will need to buy additional sizes and shapes to get a wider array of jobs done. One downside is that there is no storage case. This model comes with a wall charger, but unfortunately, there is no charge indicator on the drill itself. Also, it takes a while to get used to the power switch being on top and not underneath like a trigger.
Granted, this model doesn't have much torque or power. That's why it has a lock setting for breaking loose and snugging up the screws by hand. In fact, it's possible to adjust the handle into three different positions. The very big advantage here is speed and continuity. You don't need to re-position your hand every quarter turn – possibly losing contact with the head and dropping the screw. You won't be able to build a house with the Li2000, but for odd DIY jobs around the home it's a handy and reliable tool. Our guide to the best hammer drills offers more great products like this so check it out.
Key Features:
Holds its charge for 18 months
Three-position handle is useful for tight spaces
Spindle lock allows for manual screw driving
Forward and reverse switch for easy screw removal
Specification:
Brand

BLACK+DECKER

Model

Li2000

Weight

1.2 pounds
Milwaukee 2401-20 M12 Cordless Hex Screwdriver
These 12 volt Milwaukee tools are known for their compact size and quality. This particular model has been around for a while now (it was first released in 2013). It is solidly constructed, although maybe a little heavy. It has plenty of torque to drive and undrive screws. The clutch is effective and has a wide adjustment range. The nylon carry case is well-made and a nice addition. Oftentimes this type of accessory is flimsy at best, so this level of attention to detail helps Milwaukee to stand out.
Some screw guns have powerful brushless motors suitable for heavier duty jobs; others are more about precision. This Milwaukee screw gun falls somewhere in the middle and strikes the perfect balance for light to medium-duty jobs. The light on the front is a powerful feature that really helps to illuminate the work area. Adjusting torque settings is easy and precise. Charging the M12 batteries takes between 25 and 40 minutes. Some customers have cautioned that the venting for the charger needs a redesign since it is easy for dust to get into the interior of the case. You may also like to check out our screwdriver sets review, for more products like this.
Key Features:
Compact
Variable speed trigger
No need for adapters – use any bit with a smaller shank and hex end
Effective light
Specification:
Brand

Milwaukee

Weight

1.95 pounds
WORX WX254L SD Semi-Automatic Power Screw Driver
The WX254L SD Power Screw Driver operates on a 4-volt lithium-ion battery that will keep its charge for an incredible 18 months! That means it's possible to eliminate any delays in starting a project because of dead batteries – you can pick up the SD after several months in storage and immediately tackle your project with confidence, knowing that it's ready to go. The Worx is hefty enough; it has some weight to it and doesn't feel cheap. It has a charging light that shows red when charging and green when finished. It has forward and reverses gearing. All the controls are simple to use. A clever design feature is the chambered bits, which gives you six 'quick change' options without having to loosen or tighten the chuck and search awkwardly for bits. Unfortunately, even this model has its drawbacks. Firstly, the handle may be a little small for some (the drill as a whole is small and certainly not a job site tool). Charging is conducted by a plugin on both sides. This apparently means that the battery is not removable. The Worx tends to run hot with heavier jobs. It's ideal for installing Ikea furniture, as it won't strip any threads and holds enough rounds to complete the task. Our handy guide to the best hammers features more great products like this.
Key Features:
Two rapid reload cartridges hold six bits each
Slide action for rapid bit selection
Screw starter drill bit for making pilot holes
Any standard quarter inch hex screwdriving bit is compatible
Specification:
Brand

WORX

Model

WX254L

Weight

3 pounds
Bosch PS21-2A 12V Max 2-Speed Pocket Driver Kit
Bosch PS21-2A driver kit offers twice the torque of its rivals (up to 265 inch-pounds to be exact), making it fierce enough for the most challenging jobs. It's a small, practical size. A variety of speed options and clutch settings allow for precise drilling and driving in wood and soft- to medium-bodied metal. Furthermore, the low-profile design makes it ideal for work in tight spaces. A soft grip adds comfort and control. A variable-speed trigger helps you ease into the desired speed, making slow starts under varied loads child's play.
The 12 volt battery provides more than enough power for around-the-house projects and recharges in under 30 minutes. The spring loaded bit chuck holds bits firmly in place and does not cause driver bits to wobble. However, you can expect a minor wobble when using hex drill bits. Some reviewers have complained of a slow ramp up when the trigger is pulled. DIYers may prefer a toggle forward reverse trigger rather than a separate directional control switch. Above all, the Bosch is very good value and powerful for its size. If you are a passionate handyman, check out our torque screwdrivers review for more great tools.
Key Features:
Short head length (5.6in)
Two speeds: 0-350 rpm and 0-1,300 rpm
Delivers 265 in.-lbs. of max torque
Includes two 12V Max lithium-ion batteries, 12V max charger, driver bits and carrying bag
Specification:
Brand

Bosch

Model

PS21-2A

Weight

4.5 pounds
Makita XSF03Z 18V LXT Lithium-Ion Drywall Screwdriver
Makita XSF03Z Drywall Screwdriver has a motor that eliminates carbon brushes, enabling it to run cooler and more efficiently for up to 50% longer run time per battery charge. The model is also designed to enable a quieter work environment. It's built for added durability with Extreme Protection Technology (XPT), which is engineered for improved dust and water resistance for operation in harsh job site conditions. It is ideal for putting up sheetrock and metal framing – or installing backer board, subfloors and decking.
The extremely quiet and accurate 'push to screw' mechanism has totally changed the game as far as driving screws. With a 4 amp hour battery, it is undeniably heavier than the popular FS4200 – but without cords. Losing the cord makes a huge difference when hanging drywall. Contractors have noted that the clutch and spindle are highly robust and that they show less wear than a brand new corded gun after the same amount of work. The biggest problem is the weight. It is very heavy and really can't be hung on your pants pocket. The magnet at the bit end could also be a little stronger.
The Makita is a powerful and high quality piece of kit, but some contractors may prefer a more lightweight DeWalt screw gun. This also makes a perfect DIY gift for your loved ones.
Key Features:
BL Motor works at 0-4,000 rpm
Push Drive system for quieter work atmosphere
3″ Magnetic Bit Holder
Battery and charger are not included
Specification:
Brand

Makita

Model

XSF03Z

Weight

3 pounds
DEWALT DCF6201 20-volt MAX XR Li-Ion Cordless Drywall Screw
This DEWALT cordless drywall screw gun is built nicely. It is mostly thick plastic construction, with some metal. It's very sturdy, attaches firmly to the DCF620 screw gun, and rarely jams. One potential issue is that this attachment only allows for bits with a 4mm wide shaft – and most third party bits have a 5mm or 6mm shaft width. Replacement bits are also hard to find. Dewalt doesn't make square drive bits for this attachment, so it's not the versatile tool that it could be. It would also benefit from being a little more compact for getting into corners and on the floor.
Reviewers claim that Senco screws will do the job nicely and recommend reading the instructions carefully for advice on how to avoid jams. One said he was able to get through a full basement remodel without dropping a single screw. The attachment hardly ever sticks, even after a lot of abuse. Overall, this is a valuable add-on for Dewalt's cordless drywall screw gun. It's easy to use and allows for very fast screw driving. It can save hours. If you have any drywall projects coming up, don't walk away from this product! It's simply a must-have for professional installers. Don't forget to also check our guide to the best spirit levels.
Key Features:
Up to 4,400 rpm for impressive speed
Optional collated magazine attachment
Disassembly release button for easy cleaning
Effective nosecone lock
Specification:
Model

DCF6201

Weight

1.3 pounds
Screw Gun Buying Guide And FAQ
Features To Look For In Screw Guns
Powerful features to look out for include the new brushless motors, which can deliver massive torque and speeds up to and beyond 4000 rpm. At this level of performance you can work on almost any material imaginable - as long as you have the right bit and the right screws. The latest motors will only activate when you're working and the fastener is secured, so you don't waste any energy. As a result, you can expect the battery to last up to ninety minutes – that's over 1,800 screws on a single charge!
Two-finger triggers give more control. Also look out for soft grip handles, easy-to-adjust nosepieces for rapid bit changes, and battery charge indicators (so you know when it's time to swap the battery out). 'Auto-feed' functions are another really nifty feature to be aware of. Many of these devices are referred to as "collating" drivers, which means that they use bands of screws that feed into the unit much like an old-school machine gun. This can boost your productivity tremendously. Your job is made even easier if the device enables you to adjust the depth and belt hook with either hand.
Benefits Of Using A Screw Gun
To make your job easier, look out for automatic torque adjustment features that increase or decrease torque based on your needs. That way you won't cause any damage when you're working on softer material. The best screw guns offer variable adjustment settings, meaning that you should be able to launch from zero to 2500 rpm in just a few clicks. This makes them better suited for a wider range of applications, so you aren't stuck only doing drywall with your device. Lightweight designs are more comfortable and less exhausting to work with.
The choice between corded or cordless versions has fairly obvious implications for the tool's weight, portability and ease of use in hard to reach areas. Some professionals favour a corded screw gun because you can work as long as you want – and they don't weigh as much. With a cordless device, like with any cordless tool, you must account for the weight of the battery. That said, corded screw guns have their own drawbacks. Your movement will always be limited by the cord and the location where it's plugged in. You will have to work around it, which can be clumsy at times.
Some screw guns automatically feed screws from a clip which makes drywall installation much more rapid. The nose of the typical screw gun is adjustable, so you should be able to choose the depth of drive. Because the surface of drywall is covered in paper, driving the screw too deep can cause damage. It might not seem like a big deal to have a small tear but because the integrity of the surface is compromised, it can lead to problems down the line. With a screw gun, you can set the depth to the perfect amount and get consistent drives with every screw.

Screw Gun Versus Drill
It's very easy to get them confused! They look similar and work in basically the same way, but there are important differences. Yes, a screw gun somewhat resembles a power drill – but it is designed expressly for driving screws. The former features a "nose" rather than a chuck. The nose holds an interchangeable 0.25 inches (6 mm) shank bit, usually referred to as a tip. The most common type of tip is a 1 inch (25 mm) #2 Phillips. Ultimately, screw guns serve one central purpose and that's to install drywall, plywood or other materials where the screws must be set flush.
By contrast, drills are used for boring holes, screwing and hammer drilling (for example to install cabinets and trim). Drills sometimes feature a gear switch that supplies more torque when required. Another important difference between drills and screw guns is the speed. Screw guns spin at up to 6,000 revolutions per minute (rpm), but drills usually spin at rates under 3,000 rpm. Of course, a drill can be used as a screw gun if you insert a dimpling bit in the chuck. When drills are used in this fashion, it's typically to install a few screws only – mainly due to the slower drill speed.
In summary, a screw gun is a kind of hybrid of a drill and an electric screwdriver. A drill is specifically intended to bore holes; a screw gun to drive screws. If you're set on doing the job properly, you must use the right tool for the task at hand.
Our Top Pick
The Dewalt DC970K may seem like a surprise choice for our Top Pick, because this model uses the older NiCad batteries which don't last as long as their Li-ion contemporaries. However, we must bear in mind that screw guns are typically for more lightweight projects. In this context, the DC970K's advantages far outweigh its few minor drawbacks. Sure, it's quite heavy and a bit uncomfortable with prolonged use. But it's an extremely powerful tool for the price. The motor has a lot of clout (380 unit watts out), meaning that you can get your work completed faster in any case.
Since the DC970K comes with two 18-volt batteries, you're immediately equipped to swap out your battery whenever you run out of juice. This also helps to allay any concerns over the weaker longevity of the NiCad technology. If you're not convinced, there's a 90-day money back guarantee, so you are pretty safe trying out this tool for yourself to see if the results lives up to the hype. Furthermore, the lock setting and handle adjustability are really useful. Its add-on components make the DC970K a hard-working and versatile addition to your toolbox.
Sign Up Now
GET THE VERY BEST OF GEARHUNGRY STRAIGHT TO YOUR INBOX