Best Screw Guns In 2021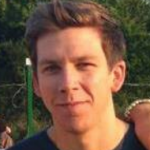 This product guide was written by Jordan Carter
Published
February 21, 2019
Support us! GearHungry may earn a small commission from affiliate links in this article.
Learn more
If you install a lot of drywall or plaster and a cordless screwdriver isn't cutting it, a screw gun might be the answer to your problems. What exactly is a screw gun, we hear you ask? Well, it's not a drill and it's much more than an electric screwdriver. This article will take a closer look at what makes the best screw guns so unique and why they're an essential part of any modern DIYers toolkit. Firstly, we will compare and contrast some of the most popular models available on the market today. There's a stunning variety, from bare tools to kits that have just about everything you need.
The Best Screw Gun
Screw Gun Buying Guide And FAQ
Features To Look For In Screw Guns
Powerful features to look out for include the new brushless motors, which can deliver massive torque and speeds up to and beyond 4000 rpm. At this level of performance you can work on almost any material imaginable - as long as you have the right bit and the right screws. The latest motors will only activate when you're working and the fastener is secured, so you don't waste any energy. As a result, you can expect the battery to last up to ninety minutes – that's over 1,800 screws on a single charge!
Two-finger triggers give more control. Also look out for soft grip handles, easy-to-adjust nosepieces for rapid bit changes, and battery charge indicators (so you know when it's time to swap the battery out). 'Auto-feed' functions are another really nifty feature to be aware of. Many of these devices are referred to as "collating" drivers, which means that they use bands of screws that feed into the unit much like an old-school machine gun. This can boost your productivity tremendously. Your job is made even easier if the device enables you to adjust the depth and belt hook with either hand.

Benefits Of Using A Screw Gun
To make your job easier, look out for automatic torque adjustment features that increase or decrease torque based on your needs. That way you won't cause any damage when you're working on softer material. The best screw guns offer variable adjustment settings, meaning that you should be able to launch from zero to 2500 rpm in just a few clicks. This makes them better suited for a wider range of applications, so you aren't stuck only doing drywall with your device. Lightweight designs are more comfortable and less exhausting to work with.
The choice between corded or cordless versions has fairly obvious implications for the tool's weight, portability and ease of use in hard to reach areas. Some professionals favour a corded screw gun because you can work as long as you want – and they don't weigh as much. With a cordless device, like with any cordless tool, you must account for the weight of the battery. That said, corded screw guns have their own drawbacks. Your movement will always be limited by the cord and the location where it's plugged in. You will have to work around it, which can be clumsy at times.
Some screw guns automatically feed screws from a clip which makes drywall installation much more rapid. The nose of the typical screw gun is adjustable, so you should be able to choose the depth of drive. Because the surface of drywall is covered in paper, driving the screw too deep can cause damage. It might not seem like a big deal to have a small tear but because the integrity of the surface is compromised, it can lead to problems down the line. With a screw gun, you can set the depth to the perfect amount and get consistent drives with every screw.

Screw Gun Versus Drill
It's very easy to get them confused! They look similar and work in basically the same way, but there are important differences. Yes, a screw gun somewhat resembles a power drill – but it is designed expressly for driving screws. The former features a "nose" rather than a chuck. The nose holds an interchangeable 0.25 inches (6 mm) shank bit, usually referred to as a tip. The most common type of tip is a 1 inch (25 mm) #2 Phillips. Ultimately, screw guns serve one central purpose and that's to install drywall, plywood or other materials where the screws must be set flush.
By contrast, drills are used for boring holes, screwing and hammer drilling (for example to install cabinets and trim). Drills sometimes feature a gear switch that supplies more torque when required. Another important difference between drills and screw guns is the speed. Screw guns spin at up to 6,000 revolutions per minute (rpm), but drills usually spin at rates under 3,000 rpm. Of course, a drill can be used as a screw gun if you insert a dimpling bit in the chuck. When drills are used in this fashion, it's typically to install a few screws only – mainly due to the slower drill speed.
In summary, a screw gun is a kind of hybrid of a drill and an electric screwdriver. A drill is specifically intended to bore holes; a screw gun to drive screws. If you're set on doing the job properly, you must use the right tool for the task at hand.

Our Top Pick
The Dewalt DC970K may seem like a surprise choice for our Top Pick, because this model uses the older NiCad batteries which don't last as long as their Li-ion contemporaries. However, we must bear in mind that screw guns are typically for more lightweight projects. In this context, the DC970K's advantages far outweigh its few minor drawbacks. Sure, it's quite heavy and a bit uncomfortable with prolonged use. But it's an extremely powerful tool for the price. The motor has a lot of clout (380 unit watts out), meaning that you can get your work completed faster in any case.
Since the DC970K comes with two 18-volt batteries, you're immediately equipped to swap out your battery whenever you run out of juice. This also helps to allay any concerns over the weaker longevity of the NiCad technology. If you're not convinced, there's a 90-day money back guarantee, so you are pretty safe trying out this tool for yourself to see if the results lives up to the hype. Furthermore, the lock setting and handle adjustability are really useful. Its add-on components make the DC970K a hard-working and versatile addition to your toolbox.
The best!
Gear, gadgets & stuff for men
Straight to your inbox