Best Air Hammers In 2022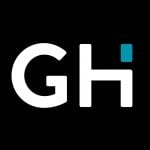 This product guide was written by GearHungry Staff
GearHungry Staff
GearHungry Staff posts are a compilation of work by various members of our editorial team. We update old articles regularly to provide you the most current information. You can learn more about our staff
here
.
GearHungry may earn a small commission from affiliate links in this article.
Learn more
Air hammers have forever changed the way we carve metal and wood. Chances are you've probably heard of this power tool and  its great capacity to cut through metal like butter but, you're stuck on which one to buy. Hold on tight cause' we got you covered. Since the early '20s, this hammer has been used by both construction workers and homeowners alike for a variety of projects. It is powered by compressed air and true to popular belief, much safer than traditional hammers. So, whether you're a construction worker or you're working on a DIY project, here are the top five air hammers we swear by.
The Best Air Hammer
Ingersoll Rand Air Hammer 114GQC
Swing less and get more work done with the Ingersoll Rand Air Hammer 114GQC. This air hammer is from the prestigious industrial manufacturer, Ingersoll Rand. This lightweight air hammer is designed with professionals in mind. It delivers a 2-5/8-inch stroke and 3,500 BPM. The BPM is one of the fastest in this review, while most air hammers have an average of 2,000, a unit that surpasses 3,000 BPM is usually more powerful and expensive.
You get maximum power for cutting metals, chipping and scraping surfaces, and working on exhaust systems. You can change the chisels in less than 30 seconds with the quick-disconnect retainer. The cfm (cubic feet per meter) of the Ingersoll Rand is an average 4 cfm, which should be good enough for most low impact jobs. In comparison, high impact jobs that require heavy drilling of metal or wood usually have as high as 13 cfm.
For ergonomics, Ingersoll takes the winning cup with a contoured grip that offers greater comfort while you're working on a project. Air hammers with ergonomic handles make it easier to handle the vibration the tool produces, reducing the impact stress from your hands.
However, this tool tends to produce a lot of vibrations, so you do have to be skilled to handle it. The air hammer delivers exceptional torque accuracy along with increased productivity and safety. Compact, rugged and lightweight are the prevailing features of the 114GQC. You get a medium-length, alloyed steel barrel for durability, powered by a heat-treated piston. The 114GQC has other features that include a built-in power regulator, a professional touch trigger, a 0.401-inch shank, as well as a diffused exhaust at the bottom of the handle. If you love DIY projects, check out our guide to the best hammers.
Key Features:
11/16" diameter
¼" air inlet
3/8" minimum hose size
3,500 Blows Per Minute (BPM)
Specification:
Brand

Ingersoll Rand

Model

114GQC

Weight

4.1 Pounds
Has an ergonomic design for prolonged use
Lightweight and easy to use
It comes with a three-piece chisel set
It does not come with a hammer bit
Produces vibrations during use
No user guide
Sunex SX243 Hd 250-Mm Long Barrel Air Hammer
If you need a heavy-duty air hammer for a large project, the Sunex SX243 Hd 250-Mm Long Barrel Air Hammer should be your next choice if the Ingersoll Rand is unavailable. You can punch, chip, or cut into stone and metals with the SX243 that delivers up to 2,200 blows per minute (BPM), which is a little less than our top choice but still gets the job done. Large projects get done in record time without any of the usual hassles that are familiar with traditional hammers.
High efficiency and durability are injected into the design of the SX243, with a ¾-inch bore diameter and a 3 ¾-inch piston stroke length. With a stroke length that high, you can expect higher velocity from the piston and more power delivered to the chisel. Much like the Ingersoll Rand, it produces a low impact of 4 cpm, which is only ideal for average jobs that do not require much drilling and carving.
It is equipped with a long barrel to produce an aggressive cutting action with sound levels as low as 110 decibels, but you might still need to get your earplugs. Thanks to the chisel retainer, the drill bits are easy and fast to change, so you won't have to pause your work. You also get great ergonomics with this air hammer. The non-slip rubber grips make it easy to hold and does not lead your hands tired after a day's work. For long-term durability, the Sunex air hammer has a sturdy and resilient aluminum housing that also adds to weight saving requirements. Our guide to the best nail guns offers ore great products like this so check it out.
Key Features:
¾ inch bore diameter
3 ¾- inch piston stroke
Compact design
2,200 blasts per minute (BPM)
Specification:
Brand

Sunex

Model

SX243

Weight

4.6 Pounds
DEWALT DWMT70785 Air Chisel Hammer
The DEWALT DWMT70785 Air Chisel Hammer will get all your large projects done in the least amount of time. Manufactured by the well-known DeWalt company, this air hammer is the perfect addition to your tool set. It features a lightweight aluminum body with a medium barrel design and a shock absorbing handle for 100% comfort and zero fatigue in your hands and arms. This could be a game changer when you have to cut large pieces of metal or wood for long periods. You won't want a situation where you end up at the hospital after a night out at the woodshed.
The DWMT70785 operates at a speed of up to 2600 BPM with a ¼" air inlet and accepts a standard .401" chisel shanks. At first glance, this might seem incredibly fast, but compared to our top choice, it's an average option. The DWMT70785 has a 4.5 CFM average air consumption and a 90-psi max air pressure. The cfm of the DeWalt is much higher than its other competitors.  
The touch control trigger (which is quite unique to the product), allows you to tailor the air hammer to your particular needs. This gives you flexibility and makes your work more effective. That's not all. You also get three different chisels with this air hammer, which is more options (how many chisels do others come with). The DWMT79785 might not be as fast as our Best Choice, but it's quite versatile. You can use this hammer for grooving out cracks in concrete, scraping rust, ball joint removal, or any other job that requires a powerful air hammer. Find more great products like this by checking out our guide to the best hammer drills.
Key Features:
Shock absorbing handle design
Round chisel shank
4.5 CFM of air consumption
2600 blows per minute (BPM)
Specification:
Brand

DeWalt

Model

DWMT70785

Weight

4 Pounds
It is lightweight
Ergonomic handle
It includes 3 different chisels
Changing the bits can be difficult
The power level can be quite low
It tends to leak air
Chicago Pneumatic CP714 Heavy-Duty Air Hammer
This air hammer is one of the priciest on this list but for a good reason. Not only is it manufactured by the highly trusted Chicago Pneumatic manufacturing company that produces power tools and pneumatic tools, but it also packs a ton of features that professionals consider a must-have. The CP714 air hammer is one of the most controllable CP air hammers available, it is lightweight and matches up to any heavy-duty jobs you throw at it.
The CP714 works with aluminum and iron rivets of up o 3/8 inches and bolt of up to ¼ inches. It features an extra sensitive throttle, 2 CFM air inlet, superior control over the speed range and uses the standard .401 shanks. The cfm this unit produces is lower than any of the other air hammers in this review. Hence, if you'll be working on jobs that need high power, you can jump this hammer.
The air hammer does not have a non-slip handle but features a heavy-duty pistol grip. The sound DBA pressure is at a low 95 dBA low enough for most people and sound power of 106 dBA. It operates at 2000 blows per minute (BPM) and a bore diameter 9/16″ ideal for complete body shop work. If you are a passionate handyman, check out our guide to the best cordless drills.
Key Features:
¼ inch air inlet thread size
2000 blows per minute (BPM)
Round Shank
106 dBA sound power
Specification:
Brand

Chicago Pneumatic

Model

CP714

Weight

3.33 Pounds
The sound power is low
Effective speed regulator
Lightweight option
It only works with 3/8-inch rivet for heavy-duty jobs
It vibrates too much
Chicago Pneumatic CP7150 Air Hammer
Although this air hammer is from the same manufacturer as the above-mentioned air hammer, the Chicago Pneumatic CP7150 Air Hammer is much heavier than the CP714, weighing 5.2 pounds. However, this model has an integral muffler that helps in minimizing the exhaust sound. However, like most powerful air hammers it is quite loud but not as loud as others with a 109-dBA sound. The 3 ½ inch piston delivers enough power per blow that means you get a powerful tool for all your hard projects and demo work. Like the DeWalt, this air hammer also produces a 4.5 cfm, which is great for most jobs that require that amount of power.
All the parts of the CP7150 are heat treated which also adds to its durability. You can switch, add an accessory or change the bit in seconds thanks to the tools change retainer. The retainer is spring-loaded, which allows you to get an attachment or accessory off or on faster. The 0.401 round shank delivers 2100 BPM, delivering enough power for any task at hand. The design of the air hammer is nothing fancy. It has a rugged design and an ergonomic handle for your comfort. However, at 5.2 pounds this unit can be quite heavy for your arms if you'll be working for prolonged hours. You can use CP7150 for body shop work, pipe removal and scraping rust off anything. You also spend much less on this air hammer than on most of the other models. And if you are interested in more handy affordable tools like this, check out our guide to the best tenoning jigs.
Key Features:
2100 blows per minute (BPM)
Standard 0.401-inch shanks
Round shank
109 dBA sound power
Specification:
Brand

Chicago Pneumatic

Model

CP7150

Weight

5.2 Pounds
It has a 3/8" hose size
Quiet operation
It has an easy to change retainer
It is quite heavy
It makes a ton of vibrations
It doesn't have a lot of settings
Air Hammer Buying Guide
How We Chose Our Selection Of Air Hammers
If you don't own an air hammer, we hope our top five air hammer review has gotten you a bit more exposed to this remarkable tool. When it comes to convenience and safety, air hammers outrun traditional hammers by a far margin. Air hammers are also much safer to use than traditional hammers, because it eliminates the need for you to hold the nail to the wall, while delivering scary hits with a chance that you might hurt your finger.
This power tool is used by different professionals including metalwork shops that use this device to cut and shape metal. Air hammers are used to flatten, shape and cut most metals from thin aircraft-grade aluminum, copper, and other materials like 10-gauge structural steel. In garage shops, air chisels are used for freeing frozen nuts, cut exhaust pipes, break shock absorber fasteners and to split ball joints and rubber bushings. To speed up chiselling and carving jobs, woodworkers use air hammers to get the work done.
They are also more suitable for larger projects. Air hammers can help you complete your work faster without breaking a sweat. General safety and efficiency aside, we created a buyer's guide that examined what current users were saying, the trusted brands and the general cost of owning one of these effective power tools.
Reviews - Before checking out reviews, we did a bit of research on what people generally look for in an air hammer. Most people expected high power in terms of the per square inch (PSI) and the cubic feet per meter (cfm), as well as an air hammers with ergonomic handles. In most of the reviews, we realised that users favored air hammers  with a 4 to 4.5 cfm.
The speed of an air hammer is determined by the blows per minute or BPM. Our top choice, the Ingersoll, has a powerful 3,500 BPM while the least BPM in this guide was the Chicago Pneumatic with a 2,000 BPM which is still high enough for most people. The weight and noise of the air hammer were also crucial to air hammer customers.
If the hammer weighed more than 5 pounds, it was considered a non-ergonomic air hammer with most users preferring air hammers that weighed between 3 to 5 pounds. The sound of air hammers, according to some of the reviews, had a persistent 100 dBM and above. Before getting an air hammer, you should be aware of the volume that comes with these babies. In fact, current users believe new owners should get an earplug before using their air hammer.
Lastly, the reviews showed great love for air hammers that could accommodate different types of attachments such as chisels and shaping tools. This not only reduces cost; it makes it easier to organize.The brands we chose in our guide, either sell the attachments separately or include the accessories in a carrying case. This gives you the choice of either the stand or the stand with other tools, with varying prices.
In the end, our top five picks made the cut for including most of the features that the reviewers wanted and not compromising on quality.
Brand -We chose to review air hammers from prestigious brands that are trusted and dependable. These brands consistently put out highly useful tools that are used by professionals and highly recommended by popular consensus. Brands such as DeWalt, Ingersoll Rand, Sunex and Chicago Pneumatic, are hard to miss in any hardware store. We believe these brands have been consistent in creating tools that can be used for both large and small-scale jobs. Here's a quick overview of the companies.
DeWalt: This manufacturer doesn't need any introduction; you've probably walked past one of their products in a hardware store. It's a trusted American brand and a subsidiary of Black & Decker. They are known for manufacturing quality power tools and hand tools for construction, manufacturing and woodworking industries.
Ingersoll Rand: Steady producing quality products since 1871, Ingersoll Rand is a top player in the manufacturing industry. The Irish-American company deals in air solutions, tools, material handling and so on.
Sunex: This manufacturing company has been running for over 40 years, with a  specialty in the production of innovative tools for the automotive market as well as commercial and industrial segments.
Chicago Pneumatic: Although their products made it to the last two spots, this company, started in 1901, produces high-quality power tools, air compressors, and other tools.
Price - Most air hammers either come as a set or as a stand. Depending on your need, we tried to get a mixed price of both the stand and the set. Depending on your budget, project, and need, you could either get an affordable or expensive stand or set, which we've added in the review.
Sign Up Now
GET THE VERY BEST OF GEARHUNGRY STRAIGHT TO YOUR INBOX