Last updated:
26 Aug 2020
10 Best Heat Guns (Review) In 2021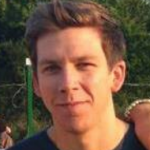 This product guide was written by Jordan Carter
Heat guns are one of those great power tools that make lots of jobs easier. There aren't many instances where one is necessary, but your DIY life will be a lot easier with one. Whether you're stripping paint, soldering, or thawing out frozen pipes, you need to find the right heat gun for you.
With most power tools, it's difficult to tell the different options apart, until you really drill down into the details. And that's what we've done. In our search for the best heat gun, we narrowed it down to nine options. Plus, we've written a useful Buying Guide & FAQ section at the bottom to answer all of your heat gun questions.
The Best Heat Gun
Heat Gun Buying Guide & FAQ
How We Chose Our Selection Of Heat Guns
Brand – Heat guns are awesomely powerful and useful tools if you buy the right one. They're also pretty dangerous, so you don't want to buy a cheap, badly made gun from a brand that you can't trust. Of course, as with any product, you can get cheaper ones and more expensive ones. Some are better than others and some are from more trusted brands. We've made sure that all of the heat guns on the list are from brands that have a reputation for making high-quality, safe power tools.

Reviews – Reviews are an excellent resource for finding out extra information about any product. Sure, we could get every heat gun on the market, use them in every situation imaginable, and keep them for a couple of years to see if they hold up. But, if we did that with every review, we'd be up to our necks in gear. After we've decided what we think of a product, we scour the internet for customer reviews. Of course, not all reviews are reliable, and however good the product is, someone will have a complaint. We also check other professional reviews to read their opinions about products. It doesn't happen often, but sometimes they'll pick up on something we've missed.
Quality – As we said before, heat guns can be dangerous. That means that quality is super-important. You need to know that every working part on the gun isn't going to break when it's under pressure. Every product we select for our Buying Guides is high-quality and reliable.
Features To Look For In Heat Guns
Temperature control – There's a good chance you don't want to use full power all the time. If you're just trying to gently heat up some glue without burning the thing it's on, you are probably going to use a low setting. Whereas sometimes, the high-power settings are the right choice. Temperature control gives you the flexibility to find the right temperature.

Nozzles – Like with a temperature dial, different nozzles give you a bit more control over how you use your heat gun. A thin nozzle means you can direct heat into a very specific area, whereas a wider nozzle allows you to spread it out. They're essential for jobs that require precision.
Safety – Safety is paramount with any power tool, and this is especially true if there's heat involved. Without adequate safety features, your heat gun experience could turn into a total disaster. One of the most important features is the delicately named 'dead man' switch. If you release pressure from the trigger the heat gun will turn off immediately. So, if something were to happen to you whereby you lost control, you should still be safe. A surface stand is also useful so you can easily place the heat gun down when you're not using it.
Power source – Heat guns are powered by electricity. That means they need an electric cable that plugs into a power socket. A longer cable is useful because it gives you more flexibility in where you can use it but be careful not to trip up.
Heat Gun FAQ
Q: Can a heat gun melt solder?
A: Yes. In fact, they are often called soldering guns. You can use them as an alternative to a soldering iron and they are actually more effective. They're easier to use in confined spaces and are more energy efficient.
Q: How hot can heat guns get?
A: The maximum temperature of a heat gun is generally around 1,100º Fahrenheit (593ºC), but some can get even hotter than that. They normally have a minimum temperature of between 90º and 120º Fahrenheit.
Q: What can a heat gun be used for?
A: There are many potentials uses for a heat gun. These include soldering, melting glue, thawing out frozen pipes, heat shrinking plastic tubing, paint stripping, removing wallpaper, shrink wrapping, and more.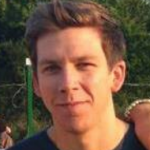 Jordan Carter is Gear Hungry's resident Editor-in-Chief with a genuine love and passion for all things tech. Jordan works diligently to ensure only the best products ever make it onto the platform and are showcased in Gear Hungry's carefully curated, tested and expertly researched, informative buying guides.
The best!
Gear, gadgets & stuff for men
Straight to your inbox