Best Heat Guns In 2022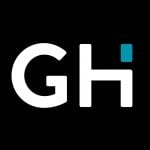 This product guide was written by GearHungry Staff
Last Updated
March 28, 2019
GearHungry Staff
GearHungry Staff posts are a compilation of work by various members of our editorial team. We update old articles regularly to provide you the most current information. You can learn more about our staff
here
.
GearHungry may earn a small commission from affiliate links in this article.
Learn more
Heat guns are one of those great power tools that make lots of jobs easier. There aren't many instances where one is necessary, but your DIY life will be a lot easier with one. Whether you're stripping paint, soldering, or thawing out frozen pipes, you need to find the right heat gun for you.
With most power tools, it's difficult to tell the different options apart, until you really drill down into the details. And that's what we've done. In our search for the best heat gun, we narrowed it down to nine options. Plus, we've written a useful Buying Guide & FAQ section at the bottom to answer all of your heat gun questions.
The Best Heat Gun
Milwaukee M18™ Compact Heat Gun
Milwaukee makes some of the best handheld power tools in the world. They have a reputation for professional-quality tools that outperform their competitors. That's a big reason we've put the Milwaukee M18™ Heat Gun so high on our list. Before we even checked this tool out, we knew we were onto a winner. Powered by an Xc 5.0 battery, this heat gun can go where cordless power tools can't. It can heat over 40 connections on a single charge, making it the perfect tool for difficult-to-reach areas. It's also just 6.4-inches long, which makes it easier to maneuver in tight gaps. 
Being a Milwaukee tool, you'd expect this heat gun to last forever. Unlike cheaper heat guns that burn out after a couple of months, this tool uses RedLink Intelligence, a temperature management system that stops it from overheating. Other features included a guarded nozzle, a ladder hook for easy hanging, and a powerful LED light. 
Key Features:
6.4-inches long 
Powered by Xc 5.0 battery 
Heats 40 connections
Guarded nozzle 
Ladder hook 
LED light 
Specification:
Brand

Milwaukee

Model

2688-20

Weight

1.7 pounds
Extremely durable 
Very easy to use
Portable, lightweight, and small 
Battery life is impressive
Need to buy battery and charger separately
Whether you are looking to melt tough wax in hard to reach areas or just removing a stubborn bumper sticker, you can trust this heat gun to get the job done fast and easy. It is powerfully built to heat quickly, with temperatures rising up to over 600 degrees Celsius, operating at 1,800 watts. It can operate on low and high heat, giving you the flexibility to work on minor and major projects.
For solid control and protection, this heat gun protects against overloading, helping to avoid circuit damage whilst in use. It features different nozzle types (4), for various tasks – two for concentrating heat on one surface, another for deflecting the heat produced on narrow surfaces, and another for reflecting and dispersing heat evenly, giving you the flexibility to get your work done. It is a durable tool that can last long even after multiple uses. Compared to similar products, SEEKONE Heat Gun is a great value for money and is highly recommended. For more amazing tools, check out our guide to the best vacuum pumps.
Key Features:
Operates at 1,800 Watts, producing strong heat ranging between 50 – 650 degrees Celsius
Comes with 4 nozzles for various work levels (direct heating, deflective for narrow surfaces and reflective for even surfaces
Has inbuilt temperature and overload control, shielding the circuit from damaging whilst in use
Designed for efficiency, safe to handle
Specification:
Brand

SEEKONE

Weight

2.2 pounds
Flexible controls 
Reasonably powerful 
Comes with different nozzles 
PORTER-CABLE PC1500HG 1500-Watt Heat Gun
Now, for something a little more serious. The Porter Cable PC1500HG is more suited for people planning to use their heat gun regularly. It's higher-quality in almost every way than the cheaper options available, and it's a huge upgrade on their previous heat gun model, the Porter Cable 1700.
For starters, they've upgraded the way it looks. It has Porter and Cable's recognizable colors covering a tough-looking casing. And it's not just tough-looking, it's made to withstand some serious knocks. They've also included an ergonomic rubber handle, which has a power switch with two temperature options. Unlike the two previous heat guns, they don't make it obvious how hot each setting is, but we've found out that they're 900ºF and 1150ºF. Interestingly, that means it's not as powerful as the Genesis heat gun, but it should still have plenty of oomph to get the job done.
One of the best features of this product is the hands-free support stand. This means you can lay it on its back and let the nozzle cool off, whilst reducing the risk of it being knocked over. As if that's not enough, they've also included an integrated handing hook for added safety.
Other than that, it has a 6-foot high-grade power cord. This ensures that you get the correct amount of voltage from the plug socket, even if you are working out in the cold. Overall, we're big fans of this product. It's the perfect middle ground between buying a cheap heat gun and spending hundreds of dollars on one of the best. We highly recommend this for anyone who's planning to use a heat gun semi-regularly. Our handy guide to the best electric paint sprayers features more great products like this.
Key Features:
1500-watts
Temperature range – 120ºF – 1100ºF
Dual fan speed selector
Six-foot cable
Variable temperature control dial
Hands-free support stand
Integrated hanging hook
Three-year limited warranty
Specification:
Brand

PORTER-CABLE

Model

PC1500HG

Weight

2.51 pounds
Durable housing
Large temperature range
Impressive warranty
Can work hands-free
Wagner Spraytech HT400 Embossing Heat Gun
If you're looking for an affordable heat gun for DIY tasks, the Wagner Spraytech HT400 is the way to go. It can't reach the same high temperatures as some of the premium heat guns we've looked at but it gets hot enough for stripping paints and other similar tasks. It has two temperature settings: high (680ºF) and low (450ºF). The only slight downside is that it doesn't have variable temperature control, so you're limited to those two temperatures. On the plus side, it's designed to be much smaller than most heat guns, so you can fit it into tight spaces and be more precise with it. It also has three different operating positions (palm, pencil, and hand-free). We haven't seen this versatility on other heat guns, so it's a huge benefit for hobbyists, crafters, and DIY-enthusiasts. 
Key Features:
350-watts 
Two temperatures: high (680ºF) and low (450ºF)
Three operating positions (palm, pencil, hands-free)
Compact design
Specification:
Brand

Wagner

Model

HT400

Weight

15.2 ounces
Perfect for hobbyists and crafters 
Easy to fit in small spaces 
Hold it in different ways
Doesn't get that hot 
Not very durable
Milwaukee Electric Tools 2688-21 M18 Heat Gun Kit
The Milwaukee 2688-21 M18 is the daddy of heat guns. Well, at least you would hope it is because it costs over three times more than its nearest competitor on this list. So, what makes it so special? Well, there are a few things. Firstly, it's designed for use by professional tradesmen. If you need to thaw a bit of ice out in your freezer or loosen a bolt that you can't untighten, you probably don't need this gun. This is designed for professionals who need a reliable tool for heating tubing and other applications. You can tell that it's designed for heavy use because of the quality of the construction. It's made to last.
The second main difference is that it is battery powered. Instead of being powered by a long and cumbersome power cord, it takes its power from a REDLITHIUM™ battery. This is Milwaukee's own brand of powerful, portable, and rechargeable batteries. It can heat 40 connections on one charge, and you can buy extra batteries if you think you'll need them.
The only real criticism we'd have of this product is that you can't adjust the temperature. It's impressive that it can achieve 1000ºF from a battery and it reaches that temperature in under 6 seconds. But that doesn't take away from the fact that it's the only heat gun on this list without an adjustable temperature. You will have to decide how important that is to the job you need it for.
It's also the most compact electric heat gun around, which means it's great for getting into those difficult-to-reach areas. But all this comes with a huge price tag and it's up to you if you think it's worth it. This makes a perfect DIY gift for your loved ones.
Key Features:
Powered by REDLITHIUM™ battery
2 nozzles
40 connection off one charge
Reaches 1000ºF in 6 seconds
3-year extended warranty
Specification:
Brand

Milwaukee Electric Tools

Model

2688-21

Weight

3.2 pounds
It's made extremely well and will last forever
The fact that its battery-powered means you can get almost anywhere
No adjustable temperature settings
It costs three times more than a Makita or Dewalt!
Genesis GHG1500A Dual Temperature Heat Gun Kit
Next in our list is the Genesis GHG1500A. It's the cheapest heat gun we've included, and at less than $20, it's an absolute bargain. But, as with all cheap products, we're always a little more cautious about their quality. If you spend $200, you sort of just expect it to work. So, when something is a tenth of that price, we need to look a bit deeper. Fortunately, this product stands up. There are a few potential problems and we'll outline them first.
You choose the temperature setting using a very similar 3-position switch to the Wagner gun, and it's got two heat settings – 750ºF and 1500ºF – which makes it even more powerful. The problem is, some customers aren't 100% sure it can handle the extra heat at first. It's likely that you'll need a 'burning in' period before you use it properly. That means you need to blast it on the higher settings, preferably outdoors, and make sure it's working correctly. Think of it like wearing a pair of stiff shoes in.
Other than that, the Genesis GHG1500A seems like a great product. It actually comes with a choice of three different nozzle options. These are called deflector and reflector nozzles and give you even more flexibility to complete different tasks with the gun. It's slightly heavier than the first gun, but the difference is negligible, and it'll still feel super lightweight in your hand.
Of course, any cheap power tool should come with a warning. It's not as safe or as well-made as a Makita or Milwaukee heat gun for example. But it does meet all the relevant safety standards and comes with a 2-year warranty for home use. The bottom line is that, if you're planning to use your heat gun all the time, you should probably invest in a better one. But for odd jobs, this will do the trick just fine. Be sure to also check out our list of the best glue guns for more great items like this.
Key Features:
Strong and powerful motor, operates at 12.5 AMP with an output of 1,500 Watts
Has two heating levels for flexibility
Features 4 detachable nozzle types for various tasks
Durable, multi-functional and easy to use
Specification:
Brand

Lifetoday

Weight

2 pounds
It's cheap, which makes it great for someone doing a one-off job or using it sporadically
It has a high maximum temperature
It's not the most well-made product and might require 'burning in'
EnerTwist Heat Gun 1500 Watt
If you don't want to spend hundreds on a high-end heat gun, there are a couple of budget-friendly options on the market. The EnerTwist Heat Gun is one of our favorites. At just $29.99, you'll be hard-pressed to find a cheaper heat gun, but how does it stack up against the other products on this list? Well, for starters, it's not the most powerful. With 1500 watts, it can reach a maximum temperature of 932ºF but it won't reach it as quickly as the more expensive heat guns. It's also not super accurate. You can adjust the settings but you are limited to eight temperature settings (1 to 8) and three fan speed modes (high, low, and cooling). However, despite these shortcomings, it's still an effective tool for jobs like drying out wood, stripping paint, and anything else that doesn't require a specific temperature.
One of the biggest selling points of the EnerTwist Heat Gun is the accessory kit. You get four nozzle deflectors and five paint-scrapers, all of which have different uses. For example, the glass protection nozzle is ideal for stripping paint that is near heat-sensitive materials. This accessory kit turns this heat gun into a much more versatile product. Everything comes together in a durable plastic carry case, making it both portable and easy-to-store. In short, if you don't need (or can't afford) a high-end heat gun, this little tool is definitely capable of doing the job. For more amazing options like this, check out our guide to the best oscillating tools.
Key Features:
1500 watts 
12.5 amp motor 
9-piece accessory kit 
Max temperature 932ºF
8 temperature settings 
3 fan speed settings 
Carry case included
Specification:
Brand

EnerTwist

Model

ET-HG-1500

Weight

4.09 pounds
Competitively priced 
Lots of accessories 
Comes with a hard case 
Settings aren't accurate 
Not that powerful 
Heat Gun Buying Guide & FAQ
How We Chose Our Selection Of Heat Guns
Brand – Heat guns are awesomely powerful and useful tools if you buy the right one. They're also pretty dangerous, so you don't want to buy a cheap, badly made gun from a brand that you can't trust. Of course, as with any product, you can get cheaper ones and more expensive ones. Some are better than others and some are from more trusted brands. We've made sure that all of the heat guns on the list are from brands that have a reputation for making high-quality, safe power tools.
Reviews – Reviews are an excellent resource for finding out extra information about any product. Sure, we could get every heat gun on the market, use them in every situation imaginable, and keep them for a couple of years to see if they hold up. But, if we did that with every review, we'd be up to our necks in gear. After we've decided what we think of a product, we scour the internet for customer reviews. Of course, not all reviews are reliable, and however good the product is, someone will have a complaint. We also check other professional reviews to read their opinions about products. It doesn't happen often, but sometimes they'll pick up on something we've missed.
Quality – As we said before, heat guns can be dangerous. That means that quality is super-important. You need to know that every working part on the gun isn't going to break when it's under pressure. Every product we select for our Buying Guides is high-quality and reliable.
Features To Look For In Heat Guns
Temperature control – There's a good chance you don't want to use full power all the time. If you're just trying to gently heat up some glue without burning the thing it's on, you are probably going to use a low setting. Whereas sometimes, the high-power settings are the right choice. Temperature control gives you the flexibility to find the right temperature.
Nozzles – Like with a temperature dial, different nozzles give you a bit more control over how you use your heat gun. A thin nozzle means you can direct heat into a very specific area, whereas a wider nozzle allows you to spread it out. They're essential for jobs that require precision.
Safety – Safety is paramount with any power tool, and this is especially true if there's heat involved. Without adequate safety features, your heat gun experience could turn into a total disaster. One of the most important features is the delicately named 'dead man' switch. If you release pressure from the trigger the heat gun will turn off immediately. So, if something were to happen to you whereby you lost control, you should still be safe. A surface stand is also useful so you can easily place the heat gun down when you're not using it.
Power source – Heat guns are powered by electricity. That means they need an electric cable that plugs into a power socket. A longer cable is useful because it gives you more flexibility in where you can use it but be careful not to trip up.
Heat Gun FAQ
Q: Can a heat gun melt solder?
A: Yes. In fact, they are often called soldering guns. You can use them as an alternative to a soldering iron and they are actually more effective. They're easier to use in confined spaces and are more energy efficient.
Q: How hot can heat guns get?
A: The maximum temperature of a heat gun is generally around 1,100º Fahrenheit (593ºC), but some can get even hotter than that. They normally have a minimum temperature of between 90º and 120º Fahrenheit.
Q: What can a heat gun be used for?
A: There are many potentials uses for a heat gun. These include soldering, melting glue, thawing out frozen pipes, heat shrinking plastic tubing, paint stripping, removing wallpaper, shrink wrapping, and more.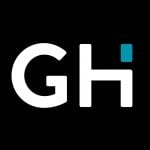 GearHungry Staff posts are a compilation of work by various members of our editorial team. We update old articles regularly to provide you the most current information. You can learn more about our staff
here
.
Sign Up Now
GET THE VERY BEST OF GEARHUNGRY STRAIGHT TO YOUR INBOX