Best Framing Nailers In 2022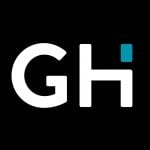 This product guide was written by GearHungry Staff
Last Updated
August 5, 2019
GearHungry Staff
GearHungry Staff posts are a compilation of work by various members of our editorial team. We update old articles regularly to provide you the most current information. You can learn more about our staff
here
.
GearHungry may earn a small commission from affiliate links in this article.
Learn more
With the sun shining and a summer of peace and relaxation fully upon us, it's high time you get started on those DIY projects you've been putting off for the past year, and the best framing nailers, which you might also know as the 100% more badass nail gun or framing gun are an essential household tool for reliable results across a wide range of applications.
It doesn't matter whether you're a professional or mere hobbyist, having a framing nailer on hand and ready to use at a moment's notice will transform your projects – either at work or at home. They speed up the nailing process and help you drive wood into a frame much faster than doing it one-by-one with a hammer, because we're all far too busy to deal with that, right?
A framing hammer is powerful, efficient, and safe, but only if you use it properly. If you've got some framing jobs clogging up your To-Do list before the kids get back to school, we've got the right tools, that should hit the nail on the head.
The Best Framing Nailer
NuMax SFR2190 21 Degree Framing Nailer
Our first pick of the best framing nailers is the mighty NuMax SFR2190 21 Degree Framing Nailer which boasts a durable magnesium body and a versatile design to tackle a variety of different projects either at work or around the house. It's powerful, operating between 70 and 115 PSI, and accepts 3-1/2" nails, which are readily available whenever you need a refill. The interchangeable triggers are also useful for adding further versatility and control when on the job.
Even if you've never used a framing nailer before, you'll have no trouble getting to grips with this, and it's an excellent entry-level option at a fantastic price. It's a little on the heavy side, especially considering how big it is (not very, by the way), but we're sure a tough guy like you'll have no problem. For more amazing tools to add to your collection, check out our guide to the best drill bit sets.
Key Features:
Durable magnesium body
Versatile design
Powerful
Interchangeable triggers
One-year limited warranty
Depth adjustment
Specification:
Brand

NuMax

Model

SFR2190

Weight

8.6 Pounds
Easy to use
Excellent price for what it does
Easily available nails
Slightly heavy considering the size
3PLUS 21 Degree Full Round Head Framing Nailer
Shifting into the realm of better affordability, our choice for the best value nailer on the market is the 3PLUS 21 Degree Full Round Head Framing Nailer. This tool boasts easy depth adjustment with no need for hex keys or screwdrivers and is suitable for 2" to 3-1/2" nails.
With it, you'll also get a multidirectional exhaust for easy portability and minimized hassle, while the dry-fire lockout helps to protect the tool even when it stops working like you expect it to. For convenience, there's rear nail loading and a long motor life, which further pushes its fantastic value. You can also opt for precise or countersink nailing, but we found that despite all its positives, it's very prone to jamming, so if you're looking for a nail gun that will guarantee all-day use, there may be better options out there.
Key Features:
Tool-free depth adjustment
Suitable for 2" to 3-1/2" nails
Multi-directional exhaust
Hardened claw tip
Dry-fire lockout
Rear nail loading
Specification:
Brand

3PLUS

Model

H2190SP

Weight

10.69 Pounds
Precise or countersink nailing
Long motor life
Excellent value
Some models are prone to jamming
The Hitachi Framing Nailer is one of the favored options for both pros and casuals alike, and with the new design, it's easy to see why. Hitachi have worked hard to revolutionize the style, changing the head design and improving the disassembly process to ensure simple maintenance and making it easy to get back on track should the nails jam.
It's well-balanced, which slightly offsets the heavier weight when compared to other options, and it's also sturdy and durable, ensuring it can take a battering you'd expect from high quality tools. Despite this, it's also compact enough to squeeze into tight spaces to maximize your nailing potential, and the tool-free depth adjustment ensures further convenience. There isn't a rafter hook, though, which could be an issue when working up high. If you prefer to keep your feet and projects firmly on the ground, though, there are few better options. You may also like some of the best heat guns from our list, so take a moment to check them out.
Key Features:
New head guard design
Fast disassembly
Well-balanced
Selective actuation
Tool-less depth adjustment
Secure rubber grip
Specification:
Brand

Hitachi

Model

NR90AES1

Weight

10 Pounds
Durable, sturdy design
Compact for tight spaces
Reliable operation with few misfires or jamming
The BOSTITCH Framing Nailer is essential 2 entire nailers in one to give you a spectacular choice for a variety of demands. This is made possible with the 2 quick-change nose pieces that allow you to work with either framing or metal jobs with the utmost ease. Along with this, the durable magnesium design ensures you're getting a high-quality tool, and with features such as the adjustable rafter hook and adjustable depth, you'll have everything you need for your next home project.
The high capacity magazine is also essential, and it can hold 60 plastic-collated nails measuring from 1-1/2" to 3-1/2" that drive into the surface at 1020 inch-pounds. It's a little too loud for our liking, though, so we'd avoid any midnight DIY, and we'd also recommend wearing hearing protectors when using it even during the day.
Key Features:
2 nailers in 1
Quick change nose pieces
Durable magnesium design
Adjustable rafter hook
Adjustable depth with push button
High-capacity magazine
Specification:
Brand

BOSTITCH

Model

F21PL

Weight

10.6 Pounds
Holds up to 60 nails
Easy to use
Reliable construction
DEWALT 20v Max XR Framing Nailer
More durable than other options thanks to the heavy-duty and long-lasting brushless motor, the DEWALT 20v Max XR Framing Nailer is a true contractor's tool. It delivers all the quality expected for large jobs while also being easy to use and boasting a consistency we love to see in our selections.
The trigger offers both sequential and bump modes, while the Dual Speed design ensures an optimized motor for varying nail lengths and depth demands. The nosepiece is easy to access should a jam occur – which unfortunately seems more common than other options, while the trigger lock-off provides safety and minimizes tool damage. It works entirely on battery, which makes it easily portable for those hard-to-reach areas, and the integrated belt hook keeps it secure at easily at-hand when climbing up a ladder. A perfect DIY gift for any enthusiast in your life.
Key Features:
Brushless motor
Sequential or bump operation
Dual Speed
Easy nosepiece access
Trigger lock-off
100% battery powered
Specification:
Brand

DEWALT

Model

DCN692B

Weight

4.2 Pounds
55 nail magazine
Integrated belt hook
Easy to remove jammed nails
Jams quite frequently compared to other options
Freeman 21-Degree Full-Head Framing Nailer
The Freeman 21-Degree Full-Head Framing Nailer boasts a plethora of features to make it a superb mid-range option for the more serious hobbyist, or just someone looking to upgrade from their original model. It's comfortable, with an ergonomic grip that keeps your hand feeling fresh even during more intense jobs, while the adjustable air exhaust and interchangeable trigger ensure it's easy to use and versatile. The magazine holds 55 fasteners, and the depth adjustment features give you the chance to determine how deep the nails go.
It's ready to use straight out of the box, and you'll get a variety of safety equipment included. However, it has an unfortunate habit of leaking air, which will affect productivity and performance if not kept in check. Our guide to the best cordless impact wrenches features more great tools for your workshop.
Key Features:
Adjustable air exhaust
Interchangeable trigger
Ergonomic grip
55 fastener capacity
No-slip teeth
Non-mar tip
Specification:
Brand

Freeman

Model

PFR2190

Weight

8.5 Pounds
Excellent build
Ready to use out of the box
Safety glasses, oil, and Allen wrenches included
Has a habit of leaking air
PORTER-CABLE Framing Nailer
As we drive closer to the end of our list, we bring you the PORTER-CABLE Framing Nailer, which boasts much of the same as the 3PLUS but also comes around $20 more expensive. You'll get easy depth-adjustment and selectable trigger options for more versatile operation, while the low-nail lockout features keep it in top condition.
It's perfect for 3-1/2" nails, and the magazine axis sits at 22-degrees which makes it great for smaller DIY projects, especially if you want to spend a little more for better peace of mind. It's also lightweight, while the over-molded comfort grip ensures comfort throughout the day. The safety features, while useful and greatly appreciated, are far too sensitive, though, as if PORTER-CABLE don't think we're capable of looking after ourselves, and while these settings are adjustable, we'd still prefer they had a little faith. But in any case, perfect tool to have in your tool box.
Key Features:
Tool-free depth adjustment
Selectable trigger
Low nail lockout
Suitable for 3-1/2" nails
Over-molded comfort grip
Reversible rafter hook
Specification:
Brand

PORTER-CABLE

Model

FR350B

Weight

9 Pounds
Air-powered operation
Great value for DIY projects
Lightweight design
Safety features are too sensitive
WEN Pneumatic 34-Degree Clipped Framing Nailer
Our final pick of the best framing nailers around is the WEN Pneumatic 34-Degree Clipped Framing Nailer which is another low-cost option that still does the job you need it to. The 100-nail magazine is one of the most comprehensive we've selected, while the aluminum body is tough and durable and the ergonomic handle ensures comfort and reduced fatigue.
All included is maintenance equipment to extend its lifespan even when using it all day both at home or on the site. It uses less air than other options, and the wide pressure range gives you greater control over the power. However, at nearly 20 pounds, it's the heaviest nailer we've selected, which isn't ideal for those needing to work around rafters, but if you think you can handle it, you'll get a reliable machine that will give you an arm workout, too. For more handy tools, check out our reviews of the best screw guns.
Key Features:
Adjustable exhaust
100-nail magazine
Maintenance equipment included
Aluminum body
Ergonomic handle
Wide pressure range
Specification:
Brand

WEN

Model

61798

Weight

18.1 Pounds
Suitable for home use
Uses less air than other options
Consistent all-day nailing
The heaviest nailer we've selected and could put some people off
Metabo NR90AES1 HPT Framing Nailer
Metabo is the preferred brand of professional framing nailers. If you go onto a professional worksite, you'll probably find one of these nailers. The reason they're so popular is simple – they're powerful and they're reliable. The Metabo HPT Framing Nailer is one of their more affordable options. It accepts nails up from 2" up to 3.5", which means it's suitable for most materials. It's perfect for flooring, truss build-up, window build-up, roof decking, and much more. 
One of the reasons we like the Metabo HPT Framing Nailer is that it's lightweight enough to use with one hand. A lot of framing nailers are large and cumbersome but this one is relatively compact. Users have remarked that this framing nailer is super easy to use as well. It has a quick transition trigger, depth adjustment, and a comfortable rubber grip. 
Key Features:
21 degree framing nailer 
Accepts 2" – 3.5" nails 
Weighs just 7.5lbs 
Quick transition trigger 
Rubber grip 
Depth adjustment dial 
Specification:
Brand

Metabo

Model

NR90AES1

Weight

7.5 Pounds
Powerful 
Lightweight 
Easy to use
Reliable
Metabo NR83A5 HPT Pneumatic Framing Nailer
Next up, we have a more advanced framing nailer in the Metabo range. This model – the Metabo NR83A5 – is very similar to the last one we looked at, it's just a little more powerful and is designed to withstand years of abuse on the jobsite. It accepts 2" – 3.25" nails, has selective actuation on the trigger for sequential and contact nailing, and accepts two strips of nails at a time. The power comes from the cylinder valve drive system, which provides rapid response and impressive durability. Other features included depth adjustment, selective actuation, and a non-slip rubber grip.
Key Features:
Accepts 2" – 3.25" nails 
Cylinder valve drive system 
Selective actuation 
Accepts two strips at a time 
Depth adjustment 
Selective actuation 
Non-slip rubber grip 
Specification:
Brand

Metabo

Model

NR83A5

Weight

8.8 Pounds
Super powerful 
Works fast 
Very durable
Framing Nailer Buying Guide & FAQ
How We Chose Our Selection Of Framing Nailers
To ensure your next project is the most efficient and successful one yet, we needed to make sure we identified the best and most reliable framing nailers. Luckily, we've been doing this long enough to know exactly what that means, so here's the criteria we used to narrow down our selection to the superb 10 products you see above.
Brand - The brand is our first point of contact with the product and by looking at the brand we get an immediate idea of how reliable it is. We never want to recommend low-quality brands, so the ones you see above are all ones which have passed our rigorous testing.
We also never like to focus on just one brand (at least most of the time), which is why you'll see a wide range of brands for you to take your pick from.
Price - High quality power tools never come cheap, but if you're serious about investing in a framing nailer, you expect to pay a premium for this quality. Despite this, there are still a range of prices for different framing nailer demands.
We never want to price anybody out of a purchase here at Gear Hungry, so we always strive to accommodate all budgets and needs. It doesn't matter if you're a professional who needs a top of the range nailer or someone looking form a low-end but still reliable option. We have got you covered.
Reviews - Finally, reviews are our favorite and most essential resource for making our selection. While brand and price can give us a decent idea of quality, it's not until we get to the review portion that we really get an idea of how reliable a product is.
Through these reviews, we get the chance to discover how well these products perform after 1 month, 6 months, 1 year, and beyond. If it weren't for reviews, we'd only get half an idea of how good a product is and whether it's worth recommending.
Features To Look For In Framing Nailers
Before you leave us today and click to confirm your order on the framing nailer you believe is the right one for your next project, make sure you check out these key features so you know exactly what you must look for when searching for the best framing nailer.
Depth Adjustment - Not all projects need you to drive the nails into the surface completely, so a nailer with depth adjustment features is a must. This gives you control over how deep nails are driven and therefore ensures a greater range and versatility from with your applications.
Jam Clearing - Regardless of how well-built and high quality your nailer is, there is still a chance of it jamming from time to time. Unfortunately, this is not something you can avoid most of the time, but when it occurs, you should have an easy solution to get back on track.
A straightforward jam clearing feature will keep your work at optimal speed, and this should be easy to access and take minimal time to fix.
If you want to minimize jamming as much as possible, we recommend proper nailer maintenance to keep it in top condition such as storing it away from dust traps and solving any issues immediately.
Swiveling Air Connectors - Those not as well-versed and experienced with nail guns may wonder why, exactly, there is any need for a swiveling air connector, and the ones in the know will likely chuckle and give them a lesson in convenience and practicality. Without a swiveling air connector, you risk the hose tangling, which can impede your project.
Protective Guards - With something as potentially hazardous as a framing nailer, you need the best protection to prevent injuries to both you and those around you.
A good protective guard is an essential feature to look for when choosing your framing nailer, and it should offer adequate safety measures to minimize (and hopefully eliminate) the chance of accidents. The protective guard also keeps the tool itself safe from debris caused from kickback.
Framing Nailer FAQ
Q: What is a framing nailer?
A: A framing nailer - also known as a nail gun - is a tool used by both professional construction workers, carpenters, and builders as well as DIY hobbyists for driving nails into wood or another material such as sheet metal or brick.
Typically, they run on compressed air, but some models use electromagnetism of gas such as propane or something similar. Occasionally, a framing nailer will use a small charge to operate, however, this is not as common (nor safe) as more modern versions.
There are many benefits of using a framing nailer compared to more traditional and manual methods. Most obviously is their efficiency, which depending on the size of the nail magazine can increase productivity, ensuring you complete projects much faster than if you were using a hammer and driving each nail in one by one.
Modern nailers can house over one hundred nails and dispense around 60 per minute depending on price and quality, which frees up time for completing other projects and speeding up the process.
Builders also prefer nail guns for larger projects and applications because of how easy they are to use. The mechanical operation ensures less user fatigue, which therefore makes jobs easier. However, while a nail gun will reduce fatigue and therefore minimize potential for tiredness-related injuries, it's still important to use the nailer correctly considering how hazardous it can be.
When using a framing nailer, it's important to follow the safety procedures like you would with any other tool you employ for your projects. OSHA and similar Health and Safety organizations recommend taking similar care with a framing nailer as you would a firearm because of how similarly they operate.
Sources:
How to Use A Framing Nailer Safely and Effectively - The Spruce
5 Tips for Choosing the Right Framing Nailer - Overstock
Sign Up Now
GET THE VERY BEST OF GEARHUNGRY STRAIGHT TO YOUR INBOX