Last updated:
23 Nov 2020
10 Best Electric Hand Planers (Review) In 2021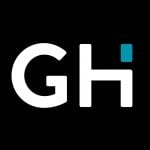 This product guide was written by GearHungry Staff
Published
February 23, 2019
If you're serious about your woodwork, then an electric hand planer will most likely be the next power tool you're looking to invest in ahead of the DIY season! Whether you have some shelves that need to be built and assembled or are about to start on an antique furniture restoration project, there are plenty of uses and applications for an electric hand planer, even if you're not a professional tradesman. A power planer is one of those innovative and useful tools that all bona fide DIY enthusiasts should own as part of their comprehensive arsenal of tools! Knowing which one to invest in though is the tricky part and in short, that will be a function primarily of the kind of jobs you envisage undertaking as well as your budget. So let's delve in today and take a look at our top list of recommended wood planers that will shave both time and effort off those carpentry jobs you've promised you'll complete this year.
The Best Electric Hand Planer
Electric Hand Planer Buying Guide & FAQ
Features To Look For In Electric Hand Planers
The first thing you really need to ask yourself isn't as such what features you need your electric hand planer to have but rather what jobs you are going to be performing with it. If you're just building some shelves and repairing some frames, you can go for something more lightweight and portable whereas if you're about to start an antique furniture restoration job, then you'd be wiser investing in something more powerful and robust. Below are some of the additional key features we recommend you consider once you get straight on your requirements.

Speed and Power - We've lumped both of these features together as it makes sense, the higher the cutting speed, the more power you'll require and the smoother overall your end results will be. Speed, power, and durability are really the essential features you need to be looking for in a hand planer. Think about the types of wood you're going to be working with and go for the best planer you can afford within your own budget. It's one tool that's subject to plenty of wear and tear so our recommendation is that you don't under-invest and you go for something that can deliver maximum cuts per minute.
Corded and Cordless options - Cordless tools are very much the fashion these days as they provide the ultimate versatility and maneuverability to work on different projects in varied locations. That said, cordless can have the disadvantage of delivering less power and juice overall, and you may end up having to recharge the battery pack before you've completed the job in hand which unfortunately may lead to inconsistent results. Consider your requirements carefully in this respect. Do you want something that's more agile and flexible or are power and consistency your key considerations Also, think about the power cable itself and how likely that is to cause an obstruction in a busy working environment. Cables and plugged in devices can cause trip hazards so if you are going for a corded wood planer, make sure that the power cord is sufficiently long enough to be practical and safe.
Precision features - When you're planing wood, the watchword is consistency so that you achieve even and professional looking quality results. To do that you require precision tools. That includes things like ensuring that your fencing stays in place and also purchasing a wood planer that has a high-quality depth gauge.
Durability - Electric hand planers take quite a battering and are a rough and tumble type of tool, constantly in contact with the working surface. That very fact means they generate plenty of heat and wear and tear so buying quality and dependable power planer will overall be a wise decision, even if you do have to pay a little bit more upfront. Ideally, look for a model with sturdy cast iron plates as these will hold and retain their shape better over time.
Comfort - By nature of the size, shape, and usage of a planer, it's going to be in the user's hand for quite some time so comfort and ergonomics are more important than you might at first have realized. Planers can be bulky and heavy beasts to operate which over time will cause fatigue. The more powerful your planer is, likely the heavier it will also be and the more challenging to manage. Also, consider the waste management system that your electric hand planer has. They create a fair bit of waste, and you don't want to be spending extra time and effort continually cleaning up after yourself either.
Cutting width - Most of the planers featured in our review come with a standardly sized blade width of 3 1/4-inches which is the perfect size for most DIY as well as professional applications including planing door panels, window frames and furniture for example. If you go for a larger sized cutting width, you will be able to more easily tackle larger items of furniture, panels, and struts but on the flip side, these devices will be heavier and more uncomfortable and cumbersome to operate physically.
Blade types - The blade is a vital component part of an electric hand planer, and there are two main types that you will find fitted in the most popular brands and makes of planers. Those are either high-speed steel or HSS and carbide blades. HSS blades are better suited to softer woods and are an economical choice which can be easily re-sharpened. Carbide blades are stronger and more robust and are reversible, so when one side is worn out, the blade can be turned over and used the opposite way to deliver fresh cutting power. Overall carbide blades are more durable than HSS ones, but they don't provide the same degree of precision and accuracy.
Types Of Planers
You have three main commercial options when it comes to buying a planer, and the one you ultimately go for will depend upon the type of work you intend performing, the space you have available in your workshop as well as the all-important question of budget too.
Manual Hand Planer - Best suited to smaller jobs and by far the cheapest option they come in a variety of sizes and styles and give you control in your hand. They're portable, easy to use and great for detailed projects.
Electric Hand Planer - A better option if you need something with more power that will enable you to get the job done quickly and more efficiently. They're noisier and more difficult to control and of course more expensive than manual planers. You can go for either corded or cordless versions and will require a battery and charger if you go for the latter.
Benchtop Planer - Also known as a stationary planer is the largest the lot and requires a solid surface such as a table or bench in a workshop on which to sit. They can be cumbersome and expensive and will require more regular cleaning and maintenance.

Electric Hand Planer FAQ
Q: What is an electric planer used for?
A: An electric planer, much like a handheld planer can shave a shape as well as acting as a belt sander, and a jointer all rolled into the one powerful handheld device. You can use your electric planer for a variety of wood-based jobs from leveling joists to shaving down door bottoms so that they'll close more easily to shaping garden decking and making your own shelving. The principal function of an electric planer is to smooth and prepare wood, adjusting the depth gauge so that you can create consistent thicknesses of wood for use in building projects.
Q: Is a jointer the same as a planer?
A: For the uninitiated when it comes to basic woodworking, jointers and planers are not the same things. Each machine has its own specific mode of surfacing operation. A jointer is primarily used to flatten and straighten wood or to straighten and square off edges. A planer, on the other hand, is used on boards that have already been prepared and jointed to make them of equal thickness from end to end for a consistent and smooth, uniform finish. In an ideal world if you really are a woodworking enthusiast, then you'd probably want to own both a Jointer and a Planer!
The best!
Gear, gadgets & stuff for men
Straight to your inbox