Best Electric Hand Planers In 2022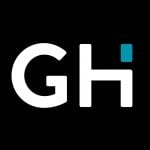 This product guide was written by GearHungry Staff
Last Updated
February 23, 2019
GearHungry Staff
GearHungry Staff posts are a compilation of work by various members of our editorial team. We update old articles regularly to provide you the most current information. You can learn more about our staff
here
.
GearHungry may earn a small commission from affiliate links in this article.
Learn more
If you're serious about your woodwork, then an electric hand planer will most likely be the next power tool you're looking to invest in ahead of the DIY season! Whether you have some shelves that need to be built and assembled or are about to start on an antique furniture restoration project, there are plenty of uses and applications for an electric hand planer, even if you're not a professional tradesman. A power planer is one of those innovative and useful tools that all bona fide DIY enthusiasts should own as part of their comprehensive arsenal of tools! Knowing which one to invest in though is the tricky part and in short, that will be a function primarily of the kind of jobs you envisage undertaking as well as your budget. So let's delve in today and take a look at our top list of recommended wood planers that will shave both time and effort off those carpentry jobs you've promised you'll complete this year.
The Best Electric Hand Planer
Dewalt DCP580B 20V Max Brushless Electric Hand Planer
We're taking a look at a portable power planer next from Dewalt, and it's their  3 1/4-inch Brushless Max DCP580B to get the review treatment. This 20V high-performance planer from the Dewalt family has the users best interests at heart with an ergonomic handle designed to minimize operator fatigue. The molded grip fits comfortably and securely in hand to provide power and reliability even in the toughest of working environments.
The DCP580B features twin blade drums with reversible carbide blades with a smooth, adjustable knob which makes a reassuring audible clicking sound whenever those settings are increased or decreased. Besides the power planer itself, this device also features other handy on-board tools including a tort key and Torx wrench storage plus a convenient kickstand which protects the planer when it's resting and not being used. If you are looking for are portable yet powerful planer then this is a smart investment, capable of providing 32,000 cuts per minute for fast and smooth results. A ploy V drive further provides belt durability and enhances the overall reliability of this portable Dewalt planer. Unfortunately, no dust extraction is supplied with this particular unit although one can be purchased separately. Love tools? Check out our review of the best bench grinders for our top picks.
Key Features:
Powerful brushless motor delivers 32,000 cuts per minute
Calibrated depth adjustment knob to 5/64"
Precision machined front and back aluminum shoes
Increased belt durability thanks to inclusion of Poly-V drive belt
Specification:
Brand

DEWALT

Model

DCP580B

Weight

6.8 pounds
Cordless Portable Design
Powerful Brushless Motor
Durable Belt
Versatile Operation
Twin reversible carbide blades
No dust extraction supplied
Battery and charger sold separately
Makita 1912B 7.5-Amp Planer
Makita is known for their industrial quality power tools and their leading cutting edge technology and innovation so it should come as little surprise that they feature on our best electric hand planers list and are today's Premium Choice recommendation. This power tool, just like most of the professional devices they manufacture is precise and accurate, powerful and reliable too. Although this is, of course, an excellent choice for DIY enthusiasts, it is also highly recommended for use by professional trades including construction framing, window, and door installation companies as well as fine woodworking professions.
The Makita 1912B may well have a compact design, but it's certainly not short on cutting capacity and overall power. With an all bearing construction, they pretty much guarantee this beast for life. It's easy to control and well balanced to operate with front and rear grips positioned for better operator control, and with a precision machined aluminum base, it delivers accurate planning results every time.  While it might not include a dust bag, it does come with a host of other useful accessories including a sharpening holder, blade gauge, wrench, guide rule as well as a blade set. Better still, the 2-blade cutter head can make an incredible 32,000 cuts per minute which certainly impressed us. For more great tools like this check out our guide to the best screw guns.
Key Features:
Powerful 7.5-amp motor delivers exceptional performance
Professional style quality with consistent results
2-blade cutter head provides 32,000 cuts per minute
Convenient lock-on button function when in the continuous operation mode
Specification:
Brand

Makita

Model

1912B

Weight

9.3 pounds
High quality and durable construction
Well renowned brand
Smooth and powerful to use
2 blade cutter head
Lots of safety features
No dust collection facility
Porter-Cable PC60THPK 6-Amp Electric Hand Planer
Another highly affordable and powerful option up next from Porter Cable, their PC60THPK offers excellent value for money and overall functionality. Besides the hand planer itself which is certainly robust and sturdy looking, you also receive  2 carbide curing blades along with a wrench, edge guide, a dust bag and a kit bag to keep your planer safe when not in use. The depth of those cuts can be controlled by 10 positive stops which are positioned every 1/16-inch plus there are also three chamfering grooves and accurate control thanks to that 11.5-inch cast aluminum shoe. The 6-amp motor slivers 16,500 RMP of power which make it more than adequate for tackling a range of jobs from planing wood planks, to chamfering and profiling edges, as well as tackling doors and joists.
There's also dual dust extraction on either side of the planer which helps to keep your workplace tidy and clean as you plane away. Porter Cable offers a generous 3 years manufactures warranty with your purchase which should provide you with good peace of mind, and the device comes with a long 6-foot cable so there should be plenty of flexibility to work on projects both indoors and outside too. Our handy guide to the best angle grinders features more great products like this.
Key Features:
6-amp motor delivers 16,500 RPM motor for smooth operation
10 positive stops positioned every 1/16-inch
Dual-sided dust extraction
Includes hand planer, carbide cutting blades, HSS cutting blades, wrench, dust bag, and kit box
Specification:
Brand

PORTER-CABLE

Model

PC60THPK

Weight

13.15 pounds
Budget-friendly
Easy to use and smooth to operate
Decent quality
Great for home DIY'er
Dual dust extraction lever
Soft not hard carry case
Dust bag fills up quickly
Bosch 3 1/4-inch PL26363K Electric Hand Planer
It would be hard to imagine drafting any kind of power tools recommended list without something from Bosch featuring in the top ten, so it should come as no surprise that we're reviewing one of their hand planer's today.  The Bosch PL2622K conveniently comes with its own carry case and while not the most budget friendly on our review, still represents a reasonable price point given its functionality. Included with your purchase besides the hand planer are 2 wood razor mini micro grain blades, one dual-mount guide fence, a shavings collection bag, that carrying case we already mentioned along with a straight no-mar plastic overshoe.
The planer provides excellent power and performance and is also relatively lightweight to deliver a good amount of flexibility too. It's apparently the first ever power tool to feature ambidextrous lol-off release and besides that function, also has further protection features including a spin loaded stand to elevate the device, protecting the blade when not in use. That powerful 6.5-amp motor provides 16,5000 rotations per minute which means smooth and consistent results and with both front and rear aluminum shoes and a dual-mount fence guide, you get good precision too. It's a quality product, from a well-respected brand and receives excellent reviews and feedback from consumers. It's durable, reliable and performs well. Find more great products like this by checking out our guide to the best rolling tool boxes.
Key Features:
6.5-amp motor delivers 16,500 RPM motor for smooth operation and clean finish
Ambidextrous lock-off release button
Spring-loaded protection stand
Versatile two blade system with dual-mount fence guide
Specification:
Brand

Bosch

Model

PL2632K

Weight

14.53 pounds
High quality and durable construction
Well renowned brand
Smooth and powerful to use
Dual dust ports
Lots of safety features
Some concerns depth knob doesn't firmly click into place
Ryobi HPL52K 6-Amp Corded Hand Planer
Compact, powerful, and instantly recognizable as a Ryobi power tool thanks to that bright lime finish, our final product selection in this best electric hand planers review is reserved for their HPL52K, a reversible double-edged blade device with a 6-amp motor. Included with your purchase you also receive a blade wrench, rabbet edge guide plus dust bag as well as a tool bag. It runs at up to 16,500 RPM with a maximum cutting width of 3 1/4-inch and a rabbet depth of 1/2-inch. The unit features dual exhaust ports on either side of the planer so that you can blow chips out from whichever side is most convenient depending upon your workspace. When your Ryobi hand planer is not in use, it can be rested on the rear-mounted kickstand which prevents it from scuffing and damaging any of your work surfaces.
A handy safety lock button prevents this corded hand planer from accidentally being activated and with adjustable depth options from 1/8-inch to 1/96-inch increments, it certainly delivers plenty of versatility. Also worth a mention is the rubber oversold which limits friction between your hand and the tool itself, ensuring comfortable and smooth operation. You may also like our guide to the best crowbars so check it out.
Key Features:
6 amp motor with speed of 16,500 RPM
Rubber molded grip for precise and comfortable handling
Anti-scuff rear mounted kickstand
Lock off button safety features prevents accidental activation
Specification:
Brand

Ryobi

Model

HPL52K

Weight

3.25 pounds
Budget-friendly
Versatile and easy to operate
Safety features
Dual exhaust ports
Rear mounted kickstand
Dust bag quickly fills up
WEN 6528 3.8-Amp Electric Hand Planer
WEN makes some of our favorite power tools. If you're looking for powerful, reliable, and affordable tools, their product line is always a good place to start. That's why, when we were researching the best electric hand planers, we knew where to look. The WEN 6528 3.8-Amp Electric Hand Planer is one of the most powerful options on this list. The 3.8-amp motor provides up to 32,000 cuts per minute (530 cuts per second), removing any irregularities in the surface, making your boards perfectly smooth. 
It has nine positive stops in increments of 1/128 of an inch, allowing you to gradually work the surface. Plus, it has a cutting width of 2-3/8" and a maximum cutting depth of 1/16", giving you enough versatility of fitting and squaring boards. Other features include a side-mounted dust chute for clean working and an automatic kickstand to protect your blades and workpiece. 
Key Features:
3.8-amp motor 
32,000 cuts per minute 
Nine positive stops 
Cutting width – 2-⅜"
Maximum cutting depth – 1/16"
Side-mounted dust chute 
Automatic kickstand 
Two-year warranty 
Specification:
Brand

WEN

Model

6528

Weight

4.3 pounds
Easy to be accurate 
Keeps work surface clean 
Kickstand protects work surface and blades 
Powerful motor
Electric Hand Planer Buying Guide & FAQ
Features To Look For In Electric Hand Planers
The first thing you really need to ask yourself isn't as such what features you need your electric hand planer to have but rather what jobs you are going to be performing with it. If you're just building some shelves and repairing some frames, you can go for something more lightweight and portable whereas if you're about to start an antique furniture restoration job, then you'd be wiser investing in something more powerful and robust. Below are some of the additional key features we recommend you consider once you get straight on your requirements.
Speed and Power - We've lumped both of these features together as it makes sense, the higher the cutting speed, the more power you'll require and the smoother overall your end results will be. Speed, power, and durability are really the essential features you need to be looking for in a hand planer. Think about the types of wood you're going to be working with and go for the best planer you can afford within your own budget. It's one tool that's subject to plenty of wear and tear so our recommendation is that you don't under-invest and you go for something that can deliver maximum cuts per minute.
Corded and Cordless options - Cordless tools are very much the fashion these days as they provide the ultimate versatility and maneuverability to work on different projects in varied locations. That said, cordless can have the disadvantage of delivering less power and juice overall, and you may end up having to recharge the battery pack before you've completed the job in hand which unfortunately may lead to inconsistent results. Consider your requirements carefully in this respect. Do you want something that's more agile and flexible or are power and consistency your key considerations Also, think about the power cable itself and how likely that is to cause an obstruction in a busy working environment. Cables and plugged in devices can cause trip hazards so if you are going for a corded wood planer, make sure that the power cord is sufficiently long enough to be practical and safe.
Precision features - When you're planing wood, the watchword is consistency so that you achieve even and professional looking quality results. To do that you require precision tools. That includes things like ensuring that your fencing stays in place and also purchasing a wood planer that has a high-quality depth gauge.
Durability - Electric hand planers take quite a battering and are a rough and tumble type of tool, constantly in contact with the working surface. That very fact means they generate plenty of heat and wear and tear so buying quality and dependable power planer will overall be a wise decision, even if you do have to pay a little bit more upfront. Ideally, look for a model with sturdy cast iron plates as these will hold and retain their shape better over time.
Comfort - By nature of the size, shape, and usage of a planer, it's going to be in the user's hand for quite some time so comfort and ergonomics are more important than you might at first have realized. Planers can be bulky and heavy beasts to operate which over time will cause fatigue. The more powerful your planer is, likely the heavier it will also be and the more challenging to manage. Also, consider the waste management system that your electric hand planer has. They create a fair bit of waste, and you don't want to be spending extra time and effort continually cleaning up after yourself either.
Cutting width - Most of the planers featured in our review come with a standardly sized blade width of 3 1/4-inches which is the perfect size for most DIY as well as professional applications including planing door panels, window frames and furniture for example. If you go for a larger sized cutting width, you will be able to more easily tackle larger items of furniture, panels, and struts but on the flip side, these devices will be heavier and more uncomfortable and cumbersome to operate physically.
Blade types - The blade is a vital component part of an electric hand planer, and there are two main types that you will find fitted in the most popular brands and makes of planers. Those are either high-speed steel or HSS and carbide blades. HSS blades are better suited to softer woods and are an economical choice which can be easily re-sharpened. Carbide blades are stronger and more robust and are reversible, so when one side is worn out, the blade can be turned over and used the opposite way to deliver fresh cutting power. Overall carbide blades are more durable than HSS ones, but they don't provide the same degree of precision and accuracy.
Types Of Planers
You have three main commercial options when it comes to buying a planer, and the one you ultimately go for will depend upon the type of work you intend performing, the space you have available in your workshop as well as the all-important question of budget too.
Manual Hand Planer - Best suited to smaller jobs and by far the cheapest option they come in a variety of sizes and styles and give you control in your hand. They're portable, easy to use and great for detailed projects.
Electric Hand Planer - A better option if you need something with more power that will enable you to get the job done quickly and more efficiently. They're noisier and more difficult to control and of course more expensive than manual planers. You can go for either corded or cordless versions and will require a battery and charger if you go for the latter.
Benchtop Planer - Also known as a stationary planer is the largest the lot and requires a solid surface such as a table or bench in a workshop on which to sit. They can be cumbersome and expensive and will require more regular cleaning and maintenance.
Electric Hand Planer FAQ
Q: What is an electric planer used for?
A: An electric planer, much like a handheld planer can shave a shape as well as acting as a belt sander, and a jointer all rolled into the one powerful handheld device. You can use your electric planer for a variety of wood-based jobs from leveling joists to shaving down door bottoms so that they'll close more easily to shaping garden decking and making your own shelving. The principal function of an electric planer is to smooth and prepare wood, adjusting the depth gauge so that you can create consistent thicknesses of wood for use in building projects.
Q: Is a jointer the same as a planer?
A: For the uninitiated when it comes to basic woodworking, jointers and planers are not the same things. Each machine has its own specific mode of surfacing operation. A jointer is primarily used to flatten and straighten wood or to straighten and square off edges. A planer, on the other hand, is used on boards that have already been prepared and jointed to make them of equal thickness from end to end for a consistent and smooth, uniform finish. In an ideal world if you really are a woodworking enthusiast, then you'd probably want to own both a Jointer and a Planer!
Sign Up Now
GET THE VERY BEST OF GEARHUNGRY STRAIGHT TO YOUR INBOX