Best Electric Paint Sprayers In 2022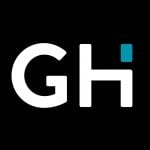 This product guide was written by GearHungry Staff
Last Updated
March 8, 2019
GearHungry Staff
GearHungry Staff posts are a compilation of work by various members of our editorial team. We update old articles regularly to provide you the most current information. You can learn more about our staff
here
.
GearHungry may earn a small commission from affiliate links in this article.
Learn more
Painting, though a very functional process, can actually be quite fun and the use of electric paint sprayers have made it even more fun. These pieces of equipment do wonders when it comes to covering a large amount of space with paint in a short time and that is why it is a necessity for anyone looking to indulge in a makeover; as this is one of the most effortless yet efficient means of achieving the paint job of your dreams. In order to streamline the process of acquiring one of the best electric sprayers on the market, feel free to read through this review meticulously.
The Best Electric Paint Sprayer
Home Right Finish Max Fine C800766 Electric Paint Sprayer
Painting a room or even furniture can pose itself as a daunting experience at times, especially when you have a whole lot of ground to cover. Nevertheless, the Home Right Finish Max Fine C800766 is definitely a device that qualifies as a game changer all-round. It really gives meaning to the phrase, "Once you go electric paint sprayer, you never go back". If that was an actual saying, it would not be far from the truth as once you start using this paint sprayer, it will be extremely hard to go back to using a brush or a roller to do the same job.
It is a great paint spray gun to use as a first-time sprayer with its easy setup process and easy spraying access as well as the fact that it is also easy to clean as a whole. This is as a result of its overall simplified design that comprises of fewer parts and as such, you can wave goodbye to complicated devices that leave you puzzled at the end of the day. Another thing that this paint sprayer has going for it is the fact that it is as light as they come making it more than possible for it to fit perfectly in your hand without causing you any stress or fatigue in the long run. It also offers up general maneuverability around whatever it is that you are hoping to spray and as an extension of that you will achieve a finish that can be recognized as superior anywhere and anytime. With its 400 watts of power, this device has the ability to provide users with a very precise spraying pattern which will create a finish that looks like it came out of a factory.  All in all, this paint sprayer has a brass spray tip that is 0.08 inches as well as an adjustable trigger control knob which comes in the petite size of 1 inch to 6 inches wide.
If you have one of these in your house, then best believe that you have a versatile piece of equipment that can produce stellar results on just about anything, be it a wardrobe to a dresser. Make sure you also check our guide to the best glue guns for more great items like this.
Key Features:
Lightweight and easy to use for beginners
It has a control knob for flow control
Comes with an air seal and splash guard
Exudes up to 400 watts of power
Specification:
Brand

HomeRight

Model

C800766

Weight

2.76 pounds
Wagner 0518050 Control Spray Electric Paint Sprayer
This next spray gun is definitely one that is packed with a difference; the Wagner 0518050 Control Spray Double Duty Paint Sprayer stands out by making use of a two-stage indoor and outdoor rated air turbine which in turn, makes for a very fine finish on any given surface. On its own, it has certainly won the title of the best paint sprayer for home use with its suitability for projects of all magnitudes. For this purpose, it comes fitted with two material cups, a quart which can be used for interior work and a 1.5-quart cup which can be used for larger exterior work; as such, you can use it to work on a makeover for your deck, fence and even your furniture. Additionally, you can use it to apply a number of materials, such as stains, sealers, varnishes, and even lacquers. The possibilities with this paint sprayer are endless.
With its three unique spray patterns, you can easily turn the air cap in order to spray horizontally, vertically or circularly depending on the object you wish to transform. All in all, you can be sure that you are going to end up with the perfect finish, which is also as a result of the High-Volume Low Pressure (HVLP) air power technology employed by this handheld paint sprayer. In addition to this, there is a two-stage indoor/outdoor rated turbine present, and with this, you can regulate the level of flow needed in both settings. You even have the option of adjusting the material volume by simply turning the regulator which is present on the trigger and this will, in turn, help you achieve that smooth flow that every painter wants to achieve.
You best believe that this is one of the easiest sprayers you can possibly make use of; all you have to do is squeeze the trigger and the job is practically done. In the case that you are looking to add some texture to a wall or even a ceiling then this is definitely the device for you. To crown it all, you do not have to waste time once you start on your project, with its three-position air cap that adjusts the spray pattern for the vertical or horizontal fans or even the round patterned shapes, you are most likely to get the job done as fast as can be and even more effectively. You may also like to check our guide to the best wood glues.
Key Features:
Easy to use
Has three positions for the air cap
Comes fitted with two material cups
High-Volume Low-Pressure air power technology for a perfect finish
Specification:
Brand

Wagner Spraytech

Model

0518050

Weight

4.2 pounds
Wagner 0529011 FLEXiO 570 Electric Paint Sprayer
This next airless sprayer packs a mean punch; the Wagner 0529011 FLEXiO 570 Paint Sprayer has the uncanny ability to spray an 8 ft. by 10 ft. surface in the short period of 2-6 minutes and can also spray up to 7.2 gallons per hour. This is the kind of efficiency it offers up and best believe that it will deliver. It comes with an iSpray nozzle which is specifically designed without wear parts and as a result, you can definitely count on it being a semi-permanent fixture in your life and the fact that it also comes with adjustments that come with horizontal and vertical as wide or even narrow patterns. This, in turn, provides a smooth and professional looking coating suitable for broad surfaces located both indoors and outdoors. As aforementioned, the nozzle adjustments themselves comprise of horizontal, vertical, wide as well as narrow patterns.
Altogether, it is an indoor/outdoor handheld sprayer that you can use for all sorts of fun and challenging projects. It has two main control settings that offerup ideal coverage as well as low overspray. In addition to all this, there is a major plus in the fact that it is 50% lighter and 20% quieter than more traditional airless paint sprayers. What's more, this offers an unmatchable amount of power which comes as a result of the presence of an X-Boost turbine which delivers 65000 RPM's which is three times the more power in general; but you have total control over this power through the use of its adjustable control.
You know that a product is as stellar as can be when it saves you a whole lot of time, seeing as it is an expensive commodity. With this paint sprayer that incorporates a high-end technology, you have the ability to produce a slight tipple yet roller-like finish which is quite suited for interior walls. You also now have the ability to go in on those edges, corners, and even the broad surfaces can be covered in a short period of time. So you can say a big farewell to all the effort and time wasted with a brush and pour that into other things. Our handy guide to the best wet/dry vacuums features more great products like this.
Key Features:
It is 50% lighter and 20% quieter than other spray guns
The iSpray technology offers up about 60% more airflow and non-wear parts
The nozzles can be adjusted for horizontal, vertical, wide and narrow patterns
It is easy to use
Specification:
Brand

Wagner

Model

0529011

Weight

1 pounds
Paint Sprayer, NEU MASTER N3140 Paint Gun
The Paint Sprayer, NEU MASTER N3140 Paint Gun will definitely give you the sense that you have got the power. It was designed with an in-built turbofan which makes for strong airflow and as an extension of that, there is an even flow as well as superior coverage. Just as every user would expect, this device is as easy to use as can be; with its lightweight design, there is nothing present on it that could possibly confuse you. It comes fitted with a detachable handle and as such, this is one of the best bets for beginner paint sprayers out there. In addition, there is the presence of a shoulder strap as well as the flexible hose that will take your comfort to a whole new level as you make use of this paint sprayer. The fact that it is also easy to clean makes this one of the most user-friendly devices on the market. Disassembling and reassembling it will give you zero hassles and as such, you can use it for multiple projects as often as possible.
The fact that it also provides the option of using one of its three spray patterns makes it one of the most versatile spray guns you can find. The mechanism that makes this possible comes in the form of an adjustable flow rate; the adjustable knob can be used to control the flow-rate which in turn enables a smooth and even application. This application pattern can either be horizontal, vertical, or circular, so get ready to revolutionize the look of your furniture, shutters, fences, and even your kid's toys.
Similarly, the sprayer can use a number of materials ranging from water-dilutable enamel paints to two-component paints and can even use substances such as wood preservatives. At this point, there are almost no bounds to the work that can be done with this stellar airless paint sprayer. If you were wondering about the specs of this powerful yet graceful device, then fret not because we have got them all. It offers up 600W Max worth of power, its Viscosity is 60 DIN-s Max, it has a 6.5-inch power cord, a 6-inch-long air hose, and a 0.12-inch black nozzle. Be sure to also check out our list of the best angle grinders for more great items like this.
Key Features:
Has an in-built turbo fan for strong airflow
Fitted with a shoulder strap and flexible hose
Easy to use and clean
Uses three spray patterns
Specification:
Brand

NEU MASTER

Model

N3140

Weight

6.3 pounds
Graco Ultra Corded Airless Handheld Paint Sprayer 17M359
Although it is agreeable that there is no such thing as a small job, the Graco Ultra Corded Airless Handheld Paint Sprayer 17M359 is a device that is designed to help you efficiently tackle these so-called 'small jobs'. This airless paint sprayer has proven to be one of the fastest and most efficient ways to complete a small job and this fact is backed up by actual professionals. These stellar handheld paint sprayers happen to be some of the most advanced pieces of equipment currently on the market and they have their unbeatable speed, flawless finish as well as their all-round reliability as serious testaments to this fact. So, why is this device solely for small projects? Well, those projects one would consider to be small need some love too and as such, these devices are designed to be used in small interior as well as exterior specialty projects. Here you can experience first-hand the perfect airless finish at any speed, void of any thinning whatsoever which is guaranteed when you pick up one of these babies.
In addition, there is no reason to start up a sprayer that is visibly larger than the job at hand and then end up struggling to coat it to perfection when it is obviously not suited for the job at hand. Instead, get on board with this petite-sized beauty that packs a mean punch and get your job done in no time and with a certain quality that is like no other. A major feature that makes this stellar product stand out, even considering its size, is it's one of a kind triax triple Piston pump that comes with ProConnect. In addition to this, it is also important to know that it is a fully repairable sprayer; there is no need to throw it out after a glitch or two, it will definitely deliver on the front of having the capacity for extended life. To crown it all up, this particular airless paint sprayer comes from the factory fitted with a little number of test materials already present in the system and as such, be sure not to get it all fired up without flushing out this material in order to avoid some unprecedented mistakes. Love this product? Check out our review of the best heat guns for our top picks.
Key Features:
Solely meant to be used to accomplish small spray jobs
They are quick and efficient
They can easily be repaired for an extendable life
Comes with test material in the system
Specification:
Brand

Graco

Model

17M359

Weight

0.16 ounces
Electric Paint Sprayer Buying Guide & FAQ
If painting or even staining is something that you do quite often then this definitely one of those devices that is a must-have for you and in order to point you in the right direction here are some pointers.
How We Chose Our Selection Of Electric Paint Sprayer
Brand - There is no doubt that the brand of any given product matters, be it bag, phone or in this unique case, an electric paint sprayer. A brand name is like an unspoken promise that each company or organization needs to keep delivering on. It's a standard to which you can almost always expect a product to live up to and that is why when faced with the task of purchasing the best electric paint sprayer, you need to be sure to look up brands that are already known for delivering stellar products of this nature. It may not be the case all the time, but they are most likely to provide you with actual paint sprayers that do exactly what they said they would do and also provide you with the finish that you deserve as a whole. In most cases, these top brands may be a bit pricier, but depending on what you wish to achieve, this may be the best route to take.
Reviews - If you truly want to know anything about a product then your best bet is to scour the reviews and you will be sure to find something that the manufacturers and distributors did not tell you about it. In this day and age, there are more organized platforms for users to express exactly how they feel about a given product and over time, these have shifted from just being a form of customer feedback to an actual guide for other users that are in the market for the same product. There is no doubt that a producer is very highly unlikely to put it out there that there is a downside or two to using their product because this type of earnest confession will probably make sales go down rather than up. Nevertheless, you can count on other users to tell you exactly what you need to know, and, in some cases, you even have the opportunity to ask certain questions that will lead to you knowing specifically about an aspect of the product you need. All in all, if there is dirt, the reviews are where you can easily dig it up. When searching for a good paint sprayer, be sure to scour the reviews of each on to really understand whether you can enjoy its strengths and manage its weaknesses.
Quality - No one wants a paint sprayer that will not only malfunction after a few goes but will also deliver work that can be considered as sub-par in the long run. This is exactly where issues like quality come in. Whether it is a small or an extensive job, the truth is that no one wants a sloppy delivery or finish; the quality of your paint sprayer is a big determining factor when it comes to this as a whole. As such, you need to find an electric paint sprayer that will deliver maximum horsepower depending in the kind of spray jobs you do as a whole - you need to find one that delivers even coats of paint as well as one that can handle the magnitude of your workload. There are so many fronts when it comes to quality; all in all, just be sure that what is offered up can give you the results that you or perhaps your customers desire.
Features To Look For In Electric Paint Sprayer
Capacity - There are sprays jobs of different magnitudes altogether, this is highly dependent on what it is that you are looking to spray, be it a small piece of furniture or your patio you need to realize that you will be exerting two different tempos to accomplish these jobs and as such, you should consider what capacity it is that you need the paint sprayer at. If it is for minor jobs here and there then perhaps you may not need a device with a lot of horsepowers. It would be a shame to purchase one that is giving you too much juice when you are mostly doing minor projects, in this case, a handheld unit will suffice. Nevertheless, the opposite can be said for larger jobs, you need a mean machine to get you through it not only effectively but also in a timely manner.
Cleaning - There is no doubt that you will need to clean out your sprayer from time to time, either to change the color or the type of material that you put in it. Truth be told, you are not going to be spraying out one color all through, that is just the real fact and sometimes what you are spraying out is not even paint as such before putting in a new batch of material it is highly advisable to clean out the previous tenant meticulously. To make this process less tedious as a whole, be sure to opt for paint spray guns that are easy to assemble and disassemble; there is no point having a stellar device and having no idea how to take it apart for cleaning as well as how to put it back together. Most especially in the case that you are about to break in a new device, be sure that it is one that is user-friendly and will not give you a hard time on the cleaning front.
Nozzle - The nozzle is by far one of the most important parts of the sprayer, this is mostly because it is responsible for the overall dissemination of the paint, so you best believe that the type of nozzle you have will go a long way in influencing what the final outcome of your work is. Some paint sprayers come with nozzles that can be adjusted, both to give different patterns as well as to give different pressure levels. Having different patterns of spraying can help you easily maneuver around a given object, most times the surface may not just be flat they could have corners and curves that would better be suited for a certain type of spray pattern. Additionally, having a sprayer that works with high pressure generally means that you are most likely to get the job done a lot faster, but this is not what is needed all the time. In the case that you have a more petite job, low pressure would be adequate to really deliver the detail that you need.
Some adjustable nozzles also make provisions for you to easily change the flow of the paint for differences in consistency, it all depends on the type of finish you are aiming for. Another thing to watch out for is how prone to wear and tear the nozzles are, best believe they are going to be worked a lot so opt for one that will last longer.
Cover time - The amount of time that will be used in covering a given surface is also something you need to consider when you are choosing one of these devices, this is related to the nozzle size and in some case if it can be adjusted to give you exactly what you want. Be sure to look into this in order to save your time as a whole.
Speed - This all depends on the kind of job you are hoping to achieve and is highly linked to the amount of pressure or horsepower a device can exert. Be sure to gauge the magnitude of the project in order to determine the speed you will work at. When it comes to small projects, you may not necessarily need a high-speed device and as such, it is wise to know what type of projects you will be embarking on so that you can acquire a paint gun that works accordingly.
Types Of Electric Paint Sprayers
Indoor - Not all paint sprayers are equal and not all are meant for the same job, there are some that are solely meant to be used to undertake projects within the house such as praying furniture, ceilings, walls and so forth. This may not necessarily be for use in a residential area, but just something that you can use inside to do get your work done.
Home use - When it comes to those little projects around the house, they may come in the form of fun DIY renovation projects. You can acquire one of these devices that is fairly easy to use and carry out all your spraying endeavors both inside and outside your house. There are some paint sprayers that are more than capable to be used in both capacities.
Outdoor - If you have a handful of spray projects to get done outside four walls, then this is the sprayer for you, be it a fence job or just something in your portico, such a device will be sure to deliver, but as aforementioned, in this day and age paint sprayers typically can be used both indoors and outdoors.
How To Use A Paint Sprayer For The Best Results
Before you fire up one of these babies, note that they spray quite quickly so brace yourself accordingly. Once you are in this state of mind, be sure to protect any nearby surfaces that you do not want to get any second-hand paint on, after mixing your paint be sure to take a few practice sprays on a disposable surface and once you are a bit more used to the feel you are good to go. As you are spraying, feel free to play a little, adjust your technique as you go so as to really familiarize yourself with the paint sprayer and after a few goes you will be a pro.
Electric Paint Sprayer FAQ
Q: What is the best type of paint sprayer?
A: It could be said that the compressed air sprayer is the best because it is common and easy to use, also it does not overspray while providing its user with a smooth finish.
Q: Which paint sprayer is best for walls?
A:  Airless paint sprayers are more suited for painting walls as opposed to HVLP sprayers.
Sign Up Now
GET THE VERY BEST OF GEARHUNGRY STRAIGHT TO YOUR INBOX