Best Electric Paint Sprayers In 2021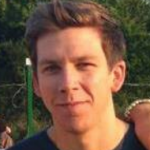 This product guide was written by Jordan Carter
Support us! GearHungry may earn a small commission from affiliate links in this article.
Learn more
Painting, though a very functional process, can actually be quite fun and the use of electric paint sprayers have made it even more fun. These pieces of equipment do wonders when it comes to covering a large amount of space with paint in a short time and that is why it is a necessity for anyone looking to indulge in a makeover; as this is one of the most effortless yet efficient means of achieving the paint job of your dreams. In order to streamline the process of acquiring one of the best electric sprayers on the market, feel free to read through this review meticulously.
The Best Electric Paint Sprayer
Electric Paint Sprayer Buying Guide & FAQ
If painting or even staining is something that you do quite often then this definitely one of those devices that is a must-have for you and in order to point you in the right direction here are some pointers.

How We Chose Our Selection Of Electric Paint Sprayer
Brand - There is no doubt that the brand of any given product matters, be it bag, phone or in this unique case, an electric paint sprayer. A brand name is like an unspoken promise that each company or organization needs to keep delivering on. It's a standard to which you can almost always expect a product to live up to and that is why when faced with the task of purchasing the best electric paint sprayer, you need to be sure to look up brands that are already known for delivering stellar products of this nature. It may not be the case all the time, but they are most likely to provide you with actual paint sprayers that do exactly what they said they would do and also provide you with the finish that you deserve as a whole. In most cases, these top brands may be a bit pricier, but depending on what you wish to achieve, this may be the best route to take.
Reviews - If you truly want to know anything about a product then your best bet is to scour the reviews and you will be sure to find something that the manufacturers and distributors did not tell you about it. In this day and age, there are more organized platforms for users to express exactly how they feel about a given product and over time, these have shifted from just being a form of customer feedback to an actual guide for other users that are in the market for the same product. There is no doubt that a producer is very highly unlikely to put it out there that there is a downside or two to using their product because this type of earnest confession will probably make sales go down rather than up. Nevertheless, you can count on other users to tell you exactly what you need to know, and, in some cases, you even have the opportunity to ask certain questions that will lead to you knowing specifically about an aspect of the product you need. All in all, if there is dirt, the reviews are where you can easily dig it up. When searching for a good paint sprayer, be sure to scour the reviews of each on to really understand whether you can enjoy its strengths and manage its weaknesses.
Quality - No one wants a paint sprayer that will not only malfunction after a few goes but will also deliver work that can be considered as sub-par in the long run. This is exactly where issues like quality come in. Whether it is a small or an extensive job, the truth is that no one wants a sloppy delivery or finish; the quality of your paint sprayer is a big determining factor when it comes to this as a whole. As such, you need to find an electric paint sprayer that will deliver maximum horsepower depending in the kind of spray jobs you do as a whole - you need to find one that delivers even coats of paint as well as one that can handle the magnitude of your workload. There are so many fronts when it comes to quality; all in all, just be sure that what is offered up can give you the results that you or perhaps your customers desire.

Features To Look For In Electric Paint Sprayer
Capacity - There are sprays jobs of different magnitudes altogether, this is highly dependent on what it is that you are looking to spray, be it a small piece of furniture or your patio you need to realize that you will be exerting two different tempos to accomplish these jobs and as such, you should consider what capacity it is that you need the paint sprayer at. If it is for minor jobs here and there then perhaps you may not need a device with a lot of horsepowers. It would be a shame to purchase one that is giving you too much juice when you are mostly doing minor projects, in this case, a handheld unit will suffice. Nevertheless, the opposite can be said for larger jobs, you need a mean machine to get you through it not only effectively but also in a timely manner.
Cleaning - There is no doubt that you will need to clean out your sprayer from time to time, either to change the color or the type of material that you put in it. Truth be told, you are not going to be spraying out one color all through, that is just the real fact and sometimes what you are spraying out is not even paint as such before putting in a new batch of material it is highly advisable to clean out the previous tenant meticulously. To make this process less tedious as a whole, be sure to opt for paint spray guns that are easy to assemble and disassemble; there is no point having a stellar device and having no idea how to take it apart for cleaning as well as how to put it back together. Most especially in the case that you are about to break in a new device, be sure that it is one that is user-friendly and will not give you a hard time on the cleaning front.
Nozzle - The nozzle is by far one of the most important parts of the sprayer, this is mostly because it is responsible for the overall dissemination of the paint, so you best believe that the type of nozzle you have will go a long way in influencing what the final outcome of your work is. Some paint sprayers come with nozzles that can be adjusted, both to give different patterns as well as to give different pressure levels. Having different patterns of spraying can help you easily maneuver around a given object, most times the surface may not just be flat they could have corners and curves that would better be suited for a certain type of spray pattern. Additionally, having a sprayer that works with high pressure generally means that you are most likely to get the job done a lot faster, but this is not what is needed all the time. In the case that you have a more petite job, low pressure would be adequate to really deliver the detail that you need.
Some adjustable nozzles also make provisions for you to easily change the flow of the paint for differences in consistency, it all depends on the type of finish you are aiming for. Another thing to watch out for is how prone to wear and tear the nozzles are, best believe they are going to be worked a lot so opt for one that will last longer.
Cover time - The amount of time that will be used in covering a given surface is also something you need to consider when you are choosing one of these devices, this is related to the nozzle size and in some case if it can be adjusted to give you exactly what you want. Be sure to look into this in order to save your time as a whole.

Speed - This all depends on the kind of job you are hoping to achieve and is highly linked to the amount of pressure or horsepower a device can exert. Be sure to gauge the magnitude of the project in order to determine the speed you will work at. When it comes to small projects, you may not necessarily need a high-speed device and as such, it is wise to know what type of projects you will be embarking on so that you can acquire a paint gun that works accordingly.
Types Of Electric Paint Sprayers
Indoor - Not all paint sprayers are equal and not all are meant for the same job, there are some that are solely meant to be used to undertake projects within the house such as praying furniture, ceilings, walls and so forth. This may not necessarily be for use in a residential area, but just something that you can use inside to do get your work done.
Home use - When it comes to those little projects around the house, they may come in the form of fun DIY renovation projects. You can acquire one of these devices that is fairly easy to use and carry out all your spraying endeavors both inside and outside your house. There are some paint sprayers that are more than capable to be used in both capacities.
Outdoor - If you have a handful of spray projects to get done outside four walls, then this is the sprayer for you, be it a fence job or just something in your portico, such a device will be sure to deliver, but as aforementioned, in this day and age paint sprayers typically can be used both indoors and outdoors.
How To Use A Paint Sprayer For The Best Results
Before you fire up one of these babies, note that they spray quite quickly so brace yourself accordingly. Once you are in this state of mind, be sure to protect any nearby surfaces that you do not want to get any second-hand paint on, after mixing your paint be sure to take a few practice sprays on a disposable surface and once you are a bit more used to the feel you are good to go. As you are spraying, feel free to play a little, adjust your technique as you go so as to really familiarize yourself with the paint sprayer and after a few goes you will be a pro.

Electric Paint Sprayer FAQ
Q: What is the best type of paint sprayer?
A: It could be said that the compressed air sprayer is the best because it is common and easy to use, also it does not overspray while providing its user with a smooth finish.
Q: Which paint sprayer is best for walls?
A:  Airless paint sprayers are more suited for painting walls as opposed to HVLP sprayers.
The best!
Gear, gadgets & stuff for men
Straight to your inbox