Best Rolling Tool Boxes In 2022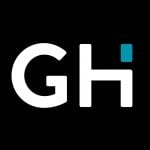 This product guide was written by GearHungry Staff
Last Updated
February 27, 2019
GearHungry Staff
GearHungry Staff posts are a compilation of work by various members of our editorial team. We update old articles regularly to provide you the most current information. You can learn more about our staff
here
.
GearHungry may earn a small commission from affiliate links in this article.
Learn more
With tool storage, everyone knows you need a solid, spacious, and reliable solution that's easy to store, easy to transport, and easily fits everything you need inside (with space for more). While you may already have a tool box, you need to ask yourself is it good enough? Do you frequently struggle to carry it to off-site jobs? Is it a constant battle finding the tool you need? And does it feel like it will fall apart any minute now, scattering nuts and bolts and drills down steps and ruining your day? If the answer to any of this is a resounding, thankful yes, it's time to throw that old thing out and get your hands on the best rolling tool boxes.
Even if the answer to any of those wasn't yes, we still think you should do it. Rolling tool boxes are more convenient than traditional, hand carry options. They are also more durable, provide more space, often being tiered for unrivaled organization, and are useful for jobs where you're not always sure how what you need to do, and so bring everything you can just in case (and also save you forgetting anything important).
We're sure you probably didn't think these were a thing, but that's okay, because now you do, and you're about to change your work site and home tool storage for the better.
The Best Rolling Tool Box
DeWalt Deep Rolling Tool Box
Our first pick for the best rolling tool boxes is the DeWalt Deep Box on Wheels Mobile Storage, which delivers everything you'd need from a tool box without demanding you break the bank. It's large and durable, which makes it ideal for the job site but still easy to maneuver with the 7" wheels and telescopic handle that doesn't interfere with storage, giving you the maximum capacity.
If this maximum capacity isn't enough for you, the tool box is compatible with other DeWalt stackables, and even if you are happy with the capacity, you'll probably love it so much you'll want to buy these additional boxes, anyway. There's space to large tools, small tools, and the removable tray makes it easy to carry bolts, nails, and additional accessories which are always needed but also a challenge to find in cluttered tool boxes.
This top tray is convenient, but when you get inside the tool box, your tools won't be as easily organized as there's no internal divider, although we guess you could install your own if this is a huge issue. On the outside, the sturdy design is perfect for the busy, bustling, potentially hazardous construction environment so you can ensure protection for your more delicate items.
In other conditions, anti-rust metal latches keep your tools and other items secure and ensures longevity while also keeping them relatively safe from thieves. The compact size means it won't take up too much space around the worksite but still give you enough space to carry everything you need. If you're looking at working on-the-go more often, you're likely to soon get sick of your carry tool box, and you'll be itching to get something as easy and convenient as this box on wheels.
Key Features:
Metal telescopic handle feature ensures maximum storage capacity
Push button handle opening and closing guarantees easy storage
Anti-rust metal latches and durable 7" wheels keep it in top condition
Removable tray ensures quick access to your most used tools
Flexible platform allows different combinations
Specification:
Brand

DEWALT

Model

DWST17820

Weight

4.88 pounds
Sturdy design perfect for construction and building sites
Compatible with other DeWalt stackables
Compartments on top are ideal for storing screws, nails, and other small objects
No internal dividers mean tools get easily cluttered and disorganized
Keter Masterloader Portable Plastic Rolling Tool Box
The product that offers the best value in mobile tool storage is the Keter Masterloader Portable Plastic Rolling Tool Box, which is a mouthful, sure, but the time you spend telling people what it is you'll also save in convenience, mobility, and satisfaction, all at a fantastic price. This robust little marvel on wheels is deceptive in its durability, and combines both strength with a lightweight construction that makes it easy to carry in an out of the van, and saves you struggling upstairs ever again.
Your items will be safe, as the Keter boasts a central locking system that ensures safety and security when on site, and when you open it, like a treasure chest of success and simplicity, you'll find an internal tool divider that keeps everything neat and tidy. Not only is this nice to look at, it'll also increase productivity by limiting time burrowing into the base.
There's also additional hinged fold in which open when you undo the top lid which is spring loaded to keep things in place, but the latch isn't as sturdy as we'd like, so be wary of this and try not to overload it if it isn't too much of a problem for you.
Even with this slight issue, it's still easy to use. The extendable handle and rubber wheels provide simple portability and carrying comfort that isn't possible with older tool boxes. We also expect the price to attract everybody, not just tradesmen, and it is ideal for a variety of hobbies, jobs, and projects that ensures fantastic convenience, easy use, and a level of security that will keep surprising you. Make sure you also check our guide to the best tool bags.
Key Features:
Central locking system ensures security on site and overnight
Internal tool divider bins keeps tools arranged and easy to find and retrieve
Extendable handle and rubber wheels make transport and portability easy
Sturdy polypropylene resin construction ensures durable, robust tool box
Specification:
Brand

Keter

Model

241008

Weight

13 pounds
Ideal for both professional and domestic demands
Lightweight construction for easy mobility
Hinged fold-in sections give even further organization options
Latch spring not as sturdy as we'd like it to be
Stalwart Heavy Duty Rolling Tool Box
The Stalwart Heavy Duty Rolling Toolbox is an excellent option for those who spend more time off-site than they do on. The large capacity gives you plenty of storage options, and it might just be the most comprehensively equipped mobile tool box we've selected.
Inside, you'll find 24 small compartments including removable tool trays and a deep bottom compartment for larger tools. There are also hooks attached to the unit which makes cable organization something you won't dread doing and also gives you the option for arranging tape and additional small supplies. For easy access, you can lift out the tray and grab tools as soon as you need them instead of wasting time searching around in the depths of your compartments and getting ever more frustrated.
The nylon wheels and fold out handle make moving around simple and easy, which eases pressure on your shoulders when walking to large jobs. Even if you're not on the go, it's still a massively convenient product that maximizes your organizational options and will save time around the shop while ensuring you misplace nothing.
Its polypropylene construction is tough, but perhaps not tough enough, we're afraid. That being said, it's still enough to handle the demand of most job sites and moving from place to place without too many issues. For the price, though, you can't complain about it, and even if you're really concerned about potential damage, it will at least make a for a fantastic at-home storage solution for quick and easy DIY jobs in and around the house. Another great option is having tool backpack, so check out our guide and find a perfect one.
Key Features:
4.2" nylon wheels and fold out handle allows for working on the go including off-site
24 total small compartments, removable tool trays, and deep bottom compartment for storage
Polypropylene construction for the demands of work sites and travel
Attached hooks for excellent cable organization and holding tape or other small supplies
Specification:
Brand

Stalwart

Model

75-2250

Weight

11.05 pounds
Transparent front makes it easy to locate parts and tools
Ideal for home storage options for other items
Excellent for collections of smaller, lightweight hand tools
Not as durable as other, similarly sized options
Dewalt Mobile Work Center Rolling Workshop
The DeWalt Mobile Work Center Rolling Workshop fantastically combines size and the durability (except the handle, but more on that soon), but also not too cumbersome that you loathe to take it for a spin. It offers four levels of storage options, which means there's plenty of space for tools, accessories, snacks, and more tools, and allows you to throw (or we guess neatly, carefully place inside, tools are expensive y'know?) your things inside without battling with the lid to keep it closed.
Speaking of opening and closing, it boasts a single front pull-up latch design, which is sturdy and reliable and allows you to clip open (or closed) with ease. When working on a job, this also makes it easy to access whatever you need without digging through a mountain of tools, increasing efficiency and saving you precious time as you don't need to disassemble the tool box like you do with others. There are also drawers which pull out smoothly with ball bearing slides that ensures they won't get stuck or jammed no matter how heavy the load.
Unfortunately, the handle isn't as sturdy as we'd like, and while it will hold up to a certain load weight, it still feels like it might not. This is obviously an issue for heavy jobs, and even though it's retractable and makes the unit easy to move around, there'll always be a little voice in the back of your head telling you it'll happen any minute, and no one wants that.
If you're not planning on filling it with everything you own and just want a tool box for the odd job off site, it's a reliable and durable option that will take care of you as long as you take care. It'll keep your tools and other bits safe when in transit and increase your efficiency on the job in ways that single tool boxes can't achieve. Our handy guide to the best portable workbenches features more great products like this.
Key Features:
4-level design provides plenty of space for tools and accessories of all sizes
Single front pull-up latch controls opening and closing for fast and easy access
Telescoping handle is ergonomic for portability and retractable for storage
Ball bearing slides ensure smooth, hassle-free opening of drawers
Specification:
Brand

DeWalt

Model

DWST20800

Weight

25 pounds
Side handles allow for straightforward and convenient lifting into vehicle
No need to disassemble the whole thing if you need to retrieve something from bottom compartment
Metal clips on upper box are safe and secure
Handle could be sturdier and more durable
XtremepowerUS Rolling Tool Bag
With a name like XtremepowerUS, you'd be forgiven for expecting eagles to flock out the pockets and fireworks to soar into the workshop whenever you use this, and while the XtremepowerUS Rolling Tool Bag regretfully doesn't do this, it's still a decent little rolling tool box (or bag) for small jobs and easy mobility around the house.
While it's not constructed with polypropylene or stainless steel – instead favoring polyester – it's still a durable choice, perhaps more durable than plastic, as it's less likely to crack when dropped or suffers something dropping onto it. This material is still water-resistant, too, so you'll not need to run for cover should the heavens open on the way to a job.
It keeps your tools and additional bits safe and sound, and you can take advantage of the multiple storage options totaling a substantial 9 altogether, and that's not including the wide mouth opening. There are 9 external pockets and 10 you'll find on the inside, giving you an organization that isn't always a priority with larger, more solid tool boxes.
The dual zipper is tough, but it won't offer the same protection you get with options. This makes it a little too pricey for what you get, and you may be better off spending more for something with slightly better capacity and security. However, for small jobs, DIY jobs, or for those who don't need a lot of tools and don't want to lug around larger and heavier rolling tool boxes, it's a superb option that gives you something a little different.
The handle is reliable and balances well against the rest of the bag to save any awkward transportation, and even though on the surface it's not as tough (or tough looking, at least) as others in our selection it's a choice that may surprise you. Find more great products like this by checking out our guide to the best torque wrenches.
Key Features:
Water-resistant polyester design keeps it protected from weather in damp conditions
Heavy duty telescoping handle for easy transportation
Multiple storage options with 9 external 10 internal pockets
Dual-zippered wide mouth opening keeps tools and accessories secure
Specification:
Brand

XtremepowerUS

Model

90700-XP

Weight

5 pounds
Weight comfortably distributed to ensure easy mobility
Compartments make organization easy
Reliable construction gives greater confidence when transporting tools and parts
Slightly too expensive considering other items available
Beta Tools Mobile Tool Trolley
Our final choice is also our premium pick for the best rolling tool boxes. The Beta Tools Mobile Tool Trolly provides pretty much everything a tradesmen, construction worker, mechanic, or DIY-enthusiast could ever want from a tool box. Looking at it, it is a combination of the best parts of each product we've selected that delivers a fantastic performance, durability while also not seeming like it's too much.
The sheet metal frames with plastic tops eliminate a lot of potential weight, which makes it easier to drag around with you but still provides the sturdiness required for heavy duty jobs. There are two detachable modules which make it simple to access tools and bits and a smaller plastic pull out case and ball-bearing drawers for smaller items that would otherwise get lost within the unit.
If you need security, the side centralized lock ensures nothing gets in or out unless you want it to, which gives you peace of mind if you need to step away from it when on the job. Despite its size, it's remarkably easy to transport, thanks in part to the oversized castors which – unlike other rolling tool boxes – are built into the frame, providing more efficiency and making wheeling it to and from sites easier than ever before.
The only issue with it is that isn't waterproof, but the powder-coated C41H is water resistant enough it can handle small to medium showers without damaging your tools. It's also pricey, but what can you expect from a premium product? If you're likely to find yourself a little too close to water for your liking, we'd recommend looking at something else, but if not, this is a professional's rolling tool box that keeps on giving.
Key Features:
Sheet metal frames and plastic tops delivers remarkable sturdiness with reduced weight
2 detachable modules plus plastic pull-out case for smaller accessories
Oversized castors built into frame for simple transport
Drawers with ball bearings for smooth opening and double closing hook for security
Specification:
Brand

Beta Tools

Model

C41H/R

Weight

26,308 pounds
Side centralized lock keeps tools and items secure
Small tool holder built into upper tool box for more frequently used tools
Telescopic aluminum handle ensures comfortable carrying and transportation
Not waterproof but resistant enough to handle light showers
Sign Up Now
GET THE VERY BEST OF GEARHUNGRY STRAIGHT TO YOUR INBOX