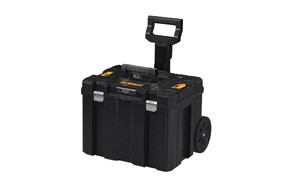 DeWalt Deep Rolling Tool Box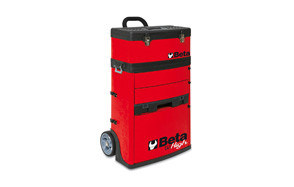 Beta Tools Mobile Tool Trolley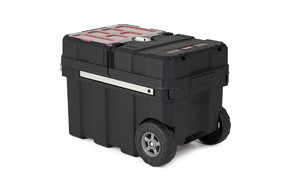 Keter Masterloader Portable Plastic Rolling Tool Box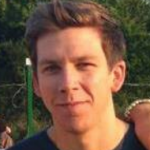 With tool storage, everyone knows you need a solid, spacious, and reliable solution that's easy to store, easy to transport, and easily fits everything you need inside (with space for more). While you may already have a tool box, you need to ask yourself is it good enough? Do you frequently struggle to carry it to off-site jobs? Is it a constant battle finding the tool you need? And does it feel like it will fall apart any minute now, scattering nuts and bolts and drills down steps and ruining your day? If the answer to any of this is a resounding, thankful yes, it's time to throw that old thing out and get your hands on the best rolling tool boxes.
Even if the answer to any of those wasn't yes, we still think you should do it. Rolling tool boxes are more convenient than traditional, hand carry options. They are also more durable, provide more space, often being tiered for unrivaled organization, and are useful for jobs where you're not always sure how what you need to do, and so bring everything you can just in case (and also save you forgetting anything important).
We're sure you probably didn't think these were a thing, but that's okay, because now you do, and you're about to change your work site and home tool storage for the better.
The Best Rolling Tool Box