Last updated:
27 Nov 2020
12 Best Door Draft Stoppers (Review) in 2021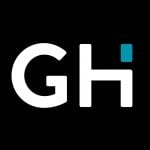 This product guide was written by GearHungry Staff
Published
November 26, 2020
Nothing beats opening the door to a warm cozy home on a chilly, windy day. Home is the place we seek shelter from the elements and the world outside. But what happens when you feel an icy draft infiltrating into your cozy space? There is an easy solution to ending a draft problem that doesn't involve going to the expense of replacing the entire door. All you need is a door draft stopper.
A draft will not only allow cold air into your home, but it can cause your energy bills to spike as well. So we've rounded up the best door draft stoppers the internet has to offer to help you end the chilly blasts from intruding into your sanctuary.
The Best Door Draft Stopper
Door Draft Stopper Buying Guide & FAQ
Features to Look for in Door Draft Stoppers
Material - Door draft stoppers come in a wide variety of shapes, styles, and materials. The type you choose will depend on the size of the gap at the base of your door and whether or not you want to block out other elements such as noise, wind, rain, etc. Many are made of durable materials such as plastic or silicone that are quite sturdy. However, some door draft protectors are also made of fabric that is filled with other materials. Whether you want a more solid door draft stopper or a fabric one, look for materials that have a little flexibility to them. Otherwise, you may find them breaking when you open your doors.
Quality - Keeping your home draft-free is necessary to ensure comfort for its occupants. A door with a gap is all the opening a draft needs to intrude into your inner sanctum and ruin your quality relaxation time. While you can stop the drafts with almost anything that blocks the gaps under the door, it is worthwhile to have a door draft stopper that is made from quality materials, and that is well made. You want it to last, too, so choose a door cold air stopper that will last at least a few seasons.
Durability - Doors are opened and closed multiple times every single day, so you want a door draft stopper that can withstand the constant movement from the door and sometimes take a battering from the occupants' feet. Look for something that is strong enough to endure constant movement as well as the elements if your door draft stopper is installed on an external door. Some of the best door draft stoppers are so well made that you won't even notice them on the base of the door until it's time to replace them.
Use - There are a number of uses for door draft stoppers. The most obvious one is to keep a draft from blowing into your home from the outside or even into bedrooms. However, there are other uses for door draft stoppers that you may not have considered. These handy items all block light. This is especially important if you need to install door draft stoppers on bedroom doors or even dormitory or apartment doors. They can block out light, noise, and even things like bugs, dust, rain, snow, or wind. You can also use some of the softer, more flexible door draft stoppers on windows.
Type Of Door – Whether you need a door draft stopper for an external door or an internal one, you won't have trouble finding the right one for a drafty door. The type of door isn't as important as the size of the door and possibly the age of the door. In older homes, wooden doors are often uneven, and these will benefit from a flexible door draft stopper made of fabric. Most door draft stoppers are made from flexible materials, which will make installation easy. Just make sure you choose a wider draft stopper if the gap beneath your door is also wider.
Door Draft Stopper FAQ
Q: How do I stop drafts from under my door?
A: The simplest solution to stopping drafts from under a door is with the use of door draft stoppers. These are flexible items made from silicone, plastic, or fabric, and they are placed at the bottom of the door to block any draft from penetrating through. You can put a permanent door draft stopper or weatherproofing strip down or use any number of different types of temporary ones at the base of the door to keep the heat in your home inside and the drafts out.
Q: Do door draft stoppers block sound?
A: Some of the best door draft stoppers are slightly padded, and this makes them excellent at keeping those drafts out of your home. This padding is also an efficient way to keep excess noise from intruding into your personal space as well. In some cases, you may need to place a door gasket around the frame, but in most cases, you can reduce a considerable amount of the noise with a good quality door draft stopper.
Q: What are door draft stoppers filled with?
A: Door draft stoppers often have some type of padding, and this padding is usually filled with small beads of plastic, polyester materials, gravel, or a combination of materials. The filling should offer a thick barrier to keep out noise as well as drafts, dust, bugs, and anything else you did not specifically invite into your home. Most of these materials are insulating, which is why they are so effective at keeping out drafts as well as noise.
Q: How do I install a door draft stopper?
A: The best way to install a door draft stopper depends on the type of draft stopper you have chosen. Some door draft stoppers are old-style snake-like stoppers, and these are often just placed at the base of the door. These should also have a hook-and-loop design so you can secure the draft stopper to the door. Some door draft stoppers are a little more permanent, and you'll install them with the adhesive strip that comes with your door draft stoppers. You can also try a magnetic door draft stopper or a Velcro one. All of these are easy to install and simple to use.
Q: What are the benefits of having a door draft stopper?
A: There are numerous benefits to having a door draft stopper, with the most obvious one to keep out drafts. These little gadgets work really well and will solve a draft problem on your door. You will also be able to reduce your heating and cooling costs as it will be easier to maintain a nice, comfortable environment in your home. By eliminating the cause of fluctuating temperatures, your heaters or air conditioners won't need to work as hard, and this means less energy consumption. Door draft stoppers can also prevent odors from neighboring rooms from invading your space and keep excess noise from penetrating your quiet space.
Q: Can I make a door draft stopper?
A: You can make your own door draft stopper, and it's actually a lot easier than you may think. The snake or sausage-shaped door draft stoppers are easy to sew, and you can use any old clothes, blankets, or towels you may have lying around the house. These are the simplest to make, and you can fill them with sawdust, rice, and other materials.
You can also grab some silicone strips and secure them to your door. These can be secured to the door using Velcro or double-sided adhesives. Or you can go all out and have a magnetic door draft stopper.
The best!
Gear, gadgets & stuff for men
Straight to your inbox