Best Smart Kettles In 2021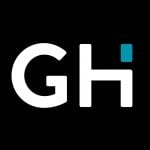 This product guide was written by GearHungry Staff
Last Updated
December 6, 2018
GearHungry Staff
GearHungry Staff posts are a compilation of work by various members of our editorial team. We update old articles regularly to provide you the most current information. You can learn more about our staff
here
.
GearHungry may earn a small commission from affiliate links in this article.
Learn more
Not too long ago a kind of Stone Age functionality reigned within the world of electric kettles: push button, boil water, shut down. Even stove top heating allowed you greater functionality than that since you could turn down the heat on the stove once the water reached your desired temperature and keep it warm. Thankfully, electric kettle design has finally made the leap into the 21st century and today's smart kettles are fully programmable allowing you to pick the time you want the water heated, the exact temperature you want it heated to and how long you want it to maintain that temperature. Some are even controllable via Wi-Fi from your smartphone or tablet. It's the golden age of kettles and below are the best smart kettles on the market today.
The Best Smart Kettle
Hamilton Beach 40941 Glass Electric Smart Kettle

Hamilton Beach has been making high-quality appliances and kitchen gadgets for more than 100 years. During that time they've kept pace with, and in many cases lead the way toward, greater innovation and convenience. Their Glass Electric Kettle is a great example of what the company does right. This kettle is fashioned from high-quality materials, looks great with its soft blue illumination and features a range of settings designed to make your life richer and more enjoyable. Want to brew the perfect cup of tea? There's 4 different temperature settings for that. Want a cup of French press coffee that will make your morning? There's a setting for that. Need water that's hot but not boiling hot. No problem. In addition if someone accidentally activates the kettle when there is no water inside it will automatically shut down. The Hamilton Beach Glass Electric Kettle is 1,500 watts of safe, programmable convenience and is must-have kit for the contemporary kitchen. Check out these top hot water urns as well and pick the one for your kitchen.
Key Features:
6 individual temperature settings.
Soft blue internal illumination.
Auto shut off if kettle is dry.
1.7 liter capacity.
Maintains temp for up to 30 minutes.
Specification:
Brand

Hamilton Beach

Model

40941

Weight

3 pounds
Plenty of temperature flexibility and 30 minute warming.
Robust safety features including auto shut off when dry.
1.7 liter capacity is good for family gatherings.
Sleek, space age look with soft blue internal illumination.
Smarter – iKettle Wi-Fi Enabled 1.8L Electric Smart Kettle

Sometimes you want the convenience of a programmable kettle and sometimes you want the added convenience of being able to program and operate your kettle from the subway so that there's perfectly heated water waiting for you when you get home. The iKettle Wi-Fi Enabled 1.8 Liter Kettle is an indulgence to be sure, but one you'll be glad you made. This is the 3rd generation of the iKettle and by far the most advanced. You can manually set the desired temperature and order the iKettle to start or you can program a specific time and temperature and the iKettle will start automatically. You can check both the temperature of the water and the water level via the smartphone app so you know exactly what's going on in the kitchen while you're in the living room watching GoT. You'll never want to go back to standard electric kettles again.
Key Features:
Control all aspects of the boil remotely.
Program water to be ready when you get home.
Monitor water temp and levels from your smartphone.
Can be integrated with Alexa, Google Assist and more.
Specification:
Brand

Smarter

Model

iKettle 3rd Generation

Weight

3.4 pounds
Sleek elegant design looks good in any kitchen.
Full remote control capability over all functions.
Heat your water to between 68 and 212 degrees.
Will maintain a steady water temp for up to 40 minutes.
Epica Stainless Steel Cordless Electric Smart Kettle




The Epica Stainless Steel Cordless Electric Kettle is a well-crafted, attractive and versatile appliance that allows you to brew the perfect cup of tea or coffee with ease. There are 6 preset temperatures for you to choose from along with a standard 'boil' command and a "keep warm" button that will allow you to maintain your chosen temperature for up to 2 hours. The design of the Epica Electric Kettle is simple and will adapt to a wide range of different kitchen decors. You can monitor water levels via the view window under the handle. The buttons are easy to read and use and stay out of the way while pouring. And because the cord goes into the base and not the kettle you can bring the water to where the cups are and not have to bring the cups to the water. With 1,500 watts of power the Epica heats water in a hurry for those mornings you may have overslept. Toss in a 2-year warranty and a great price and you have our Best Value. Be sure to also check out our list of the best tea makers for more great items like this.
Key Features:
6 presets between 160 and 212° Fahrenheit.
Keep water warm for up to 2 hours.
Large 1.8 liter capacity.
Stainless steel and BPA-free plastic.
Specification:
Brand

Epica

Model

COMINHKPR128248

Weight

3.1 pounds
Brings water to a boil in a hurry.
6 temperature settings and a 'keep warm' button.
Keeps water warm for up to 2 hours.
Affordable and a full warranty to boot.
Build quality could be a little better.
Breville BKE820XL Variable-Temperature 1.8-Liter Smart Kettle

The Breville Variable Temperature 1.8 Liter smart kettle is a full size electric kettle that provides a range of preset temperature options for you to choose from so your cup of tea is always picture perfect. The 5 temperatures range from 175 to 212 degrees and include a 200 degree setting for perfect French Press coffee. If you want to keep your water at a specific temperature for a while hit the "hold temp" button and you're good for 20 minutes. Should the kettle run dry while powered up it will automatically shut down for your safety. There are water level indicators on opposing sides and the cord runs into the base so you can take the kettle where the water needs to go without fear of pulling the plug out of the wall.
Key Features:
5 preset temperatures and keep warm button.
1,500 watts of power heats water in a flash.
Cordless 1.8 liter pot.
Dry operation auto shutdown feature.
Specification:
Brand

Breville

Model

BKE820XL

Weight

4.75 pounds
One of the best looking electric smart kettles out there.
Maintains preferred temperature for up to 20 minutes.
Beautifully considered, sleek and attractive.
Cannot program a time to boil.
Fellow Stagg EKG, Electric Pour-over Smart Kettle




If you're looking for a high-quality, programmable electric kettle that also rides the leading edge of contemporary design Fellow Stagg has the one for you. Their EKG Electric Pour-over Kettle is a thing to behold that also happens to be convenient, reliable, versatile and simple. All the qualities you want in a first-class kitchen appliance. Programming the EKG is as simple as pressing the power knob on the base and turning it to your desired temperature. That target temp will show up in the round LCD window along with the current temperature so you can watch the water warm up if you so desire. You can select any temperature between 105 and 212 degrees Fahrenheit for precise control over your finished product. If you want to infuse your kitchen with some 21st century modern-meets-industrial design and have a programmable kettle that will allow you precise temperature control, the Stagg EKG is here to answer the call. Our handy guide to the best electric water coolers features more great products like this.
Key Features:
Easy to use temperature select dial.
1,200 watt heating element.
LCD temperature indicator.
Retro/industrial design.
Specification:
Brand

Fellow

Model

EKG

Weight

4.5 pounds
Select your desired temperature to the degree.
Easy to read LCD display.
Shows target and current temp simultaneously.
Holds desired temperature for up to 1 hour.
Design isn't going to be everyone's cup of tea.
OXO Adjustable Temperature Electric Pour-Over Smart Kettle




Similar in concept to the Stagg EKG the OXO Adjustable Electric Pour-over Kettle takes a slightly less industrial design stance and the results are remarkably pleasing. The body of the kettle is beautiful satin-finish stainless steel with a lovely classic taper. The needle spout and heat resistant handle complement each other beautifully in both shape and surface texture. The circular motif is continued into the base where the control knob allows you to select your temperature to within 1 degree up to 212 degrees Fahrenheit. The base of the OXO Pour-over Kettle swivels a full 360 degrees so you get a nice solid hold no matter what angle you approach from. The crystal clear LCD display also simultaneously displays both real time and target temperatures. There's also a built in timer to monitor progress and the temp can be displayed in Celsius or Fahrenheit. The 2 year limited warranty is just icing on the cake.
Key Features:
Precision temperature control.
Long gooseneck spout.
360 degree swivel base.
Maintains steady temperature up to 30 minutes.
Specification:
Brand

OXO

Model

8717100

Weight

1.13 pounds
Design adapts well to a variety of decors.
Just push the dial to start then rotate to set temperature.
Displays temperature in either Fahrenheit or Celsius.
Beautifully balanced and lightweight.
Kettle swivels to where you are for a solid grip.
Customer service is not the best.
Willsence Electric Tea Smart Kettle Stainless Steel and Glass Boiler

Sometimes you want hot water at a precise temperature to make the perfect cup of tea and sometimes you wish you had a kettle that could both heat the water to the right temp and brew the tea for you. If your wishes run toward the latter you're in luck because the Willsense Electric Tea Kettle and Glass Boiler will bring your water to the exact temperature you need and allow you to load your tea into the basket that hangs suspended in the central column. There are 6 different temperature settings for different types of tea and the kettle can be programmed up to 24 hours in advance so your tea will be waiting for you when you come downstairs in the morning. The Willsense Tea Kettle and Boiler features an auto shutoff system that powers down when it senses the kettle is empty. The kettle can also be locked when not in use so the kids don't accidently turn it on and hurt themselves. The body is made of crystal clear borosilicate glass, there is no cord in the kettle itself and the kettle will swivel a full 360 degrees on the base to come to where you are so you always get a nice firm hold. This makes it a perfect housewarming gift for your loved ones.
Key Features:
Safety lock option protects the kids.
Optional silent mode.
BPA free plastic throughout.
24 hour programmable auto start.
Brew tea right in the kettle.
Specification:
Brand

Willsence

Weight

5.1 pounds
Keeps water warm for up to 60 minutes.
Goes a step beyond by allowing you to brew tea right inside the kettle.
Programmable out to 24 hours.
The heat resistant handle is a big plus.
Manufacturer's limited 2 year warranty.
No app.
Customer service can be a challenge.
Brewista Brew Automatic Tea Smart Kettle

The last item on our list of the best smart kettle is a very smart kettle indeed. Not only can you program it to a single degree and brew the perfect cup of tea you can also program it to have your tea ready when you get up in the morning or when you arrive home from work in the evening. The tea kettle accepts either bags or loose leaf tea. Water is pumped up from the main body of the kettle through the handle and released over the tea bags or tea leaves. You might think that means the handle becomes untouchably hot but actually it's fully insulated and you'll never know hot water is passing through it. The controls on the Brewista Smart Brew Tea Kettle are a bit more involved than some other kettles but once you get the hang of them the logic behind the setup will be obvious and programming it to your exact taste will be a breeze. For a perfect cup of tea every time it's hard to beat the Brewista Smart Brew Tea Kettle.
Key Features:
Large capacity, great for the holidays.
Multiple temperature presets for various teas.
Cord in base not in the kettle itself.
Programmable steep times up to 8 minutes.
Maintains steady 160 degree for 60 minutes.
Specification:
Brand

Brewista

Model

BATK12S01-NA

Weight

4 ounces
Large capacity precision tea kettle.
Set your temperature to either Fahrenheit or Celsius.
Allows for total control over temp and steeping.
Keeps your tea warm for up to 1 full hour.
No cord to interfere with pouring or cleaning.
Some will find the design uninspired.
Smart Kettle Buying Guide
How We Chose Our Selection of Smart Kettles
Reviews - Reviews are a big part of what makes online retail so compelling. You receive a product and it doesn't work you go write a scathing review and have your say. It's great. In theory. The problem with many customer reviews is that it's often impossible to know if a real customer wrote it or if it was dropped there by someone who works in the office of a competitor. As such, while we certainly read our share of reviews we draw conclusions based on our own experience of a product.
Brand - In the past there were only so many companies that made quality kitchen appliances. So if you wanted to find a quality kettle or blender your choices were limited. Thanks to the rise of the Chinese manufacturing sector the number of appliance makers has swelled beyond recognition. As such while you'll still find some of the old kitchenware stalwarts on our list you'll also find unfamiliar brands like Willsense; a product of the Shenzhen Youmi Electronic Digital Co in Shenzhen, China.

Features To Look For In Smart Kettles
Different smart kettles have different feature sets but most have a few basic things in common: they allow for precise temperature control, they allow you to keep your water or tea warm for a time after you heat it and they share roughly the same capacity. That said here is a full list of features you'll find on different electric smart kettles for your smart home:
Temperature Control - Precise temperature control is one of the outstanding characteristics of the smart kettle. Unlike a standard electric kettle where you hit the button, the water comes to a boil and the kettle shuts off, with the smart kettle you can program an exact temperature you want the water to be. Once it reaches that temperature you can then keep it there for varying lengths of time, depending on the kettle. This type of control is great for brewing the perfect cup of tea or making different types of coffee.
Capacity - When it comes to the capacity of smart kettles you're going to encounter the same type of volumes you would for any standard electric kettle. That means capacities of anywhere from about 1.5 liters to 2 liters. As that difference is not all that significant most people (not all) will lean more heavily on functionality as a deciding factor in whether they choose this smart kettle or that. Unless, of course, they're specifically buying just for themselves or to have it handy for large family gatherings. In which case they'll go for the smaller or larger size respectively.
Wi-Fi - For the sake of this list "smart" means "programmable". But the fact that it's programmable doesn't necessarily indicate that an electric smart kettle can be operated via your smartphone by way of a wireless app. Some can and some can't. Even if a kettle does offer remote control however, folks should still think long and hard about the wisdom of starting up their electric kettle when they are not at home, since someone else might pick up the kettle not realizing it had been turned on remotely and burn themselves somehow.
Keep Warm Function - Drip coffee makers have had this function for decades but it's only recently made its way into the feature set of most electric kettles. The ability of a kettle to maintain water at a specific temperature is a great feature to have if you're having friends over for tea and you don't want to keep reheating the water every time someone needs their cup topped up. Different smart kettles will keep water at a specific temp for different times. With those times typically ranging from 30 minutes to 2 hours. The best smart kettles will allow you to program precisely how long you want to keep the water at the desired temperature.

Cost - Of course how much you decide to spend on a smart kettle is up to you. To some people they're a more valuable commodity than they are to other people. In general however, you can expect that the best smart kettles will carry a price tag anywhere from $50 to $200. Although most tend to hover around the $100 mark. And there are some very fines ones available for less than that. Essentially, the price will depend on who made it (and where) as well as the quality of the electronics, what degree of "smart" it embraces (i.e. can be connected through an app to the internet of things) and the materials used in construction.
Additional features - The best smart kettle will sport any one of a number of other features as well. Those may include:
An auto-shut off when the kettle detects there is no water.
Programmable timer that makes sure your tea or water is ready for you when you wake up.
Cordless operation so that you can bring the water where you need it.
Safety lock so that the kids can't accidentally start up the kettle when you're not around.
Smart kettles today are a far cry from their simplistic predecessors of the recent past. They are now every bit the equal of the stove top kettle and then some. From brewing a perfect cup of tea to being controlled from afar via a smartphone app the electric smart kettles of today are perfect expressions of 21st century innovation and convenience.
Sign Up Now
GET THE VERY BEST OF GEARHUNGRY STRAIGHT TO YOUR INBOX