Hamilton Beach 40941 Glass Electric Smart Kettle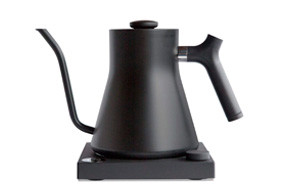 Fellow Stagg EKG, Electric Pour-over Smart Kettle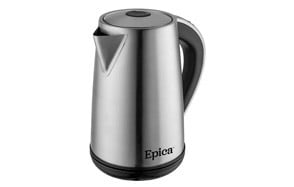 Epica Stainless Steel Cordless Electric Smart Kettle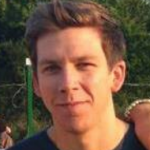 Not too long ago a kind of Stone Age functionality reigned within the world of electric kettles: push button, boil water, shut down. Even stove top heating allowed you greater functionality than that since you could turn down the heat on the stove once the water reached your desired temperature and keep it warm. Thankfully, electric kettle design has finally made the leap into the 21st century and today's smart kettles are fully programmable allowing you to pick the time you want the water heated, the exact temperature you want it heated to and how long you want it to maintain that temperature. Some are even controllable via Wi-Fi from your smartphone or tablet. It's the golden age of kettles and below are the best smart kettles on the market today.
The Best Smart Kettle
Smart Kettle Buying Guide
How We Chose Our Selection of Smart Kettles
Reviews - Reviews are a big part of what makes online retail so compelling. You receive a product and it doesn't work you go write a scathing review and have your say. It's great. In theory. The problem with many customer reviews is that it's often impossible to know if a real customer wrote it or if it was dropped there by someone who works in the office of a competitor. As such, while we certainly read our share of reviews we draw conclusions based on our own experience of a product.
Brand - In the past there were only so many companies that made quality kitchen appliances. So if you wanted to find a quality kettle or blender your choices were limited. Thanks to the rise of the Chinese manufacturing sector the number of appliance makers has swelled beyond recognition. As such while you'll still find some of the old kitchenware stalwarts on our list you'll also find unfamiliar brands like Willsense; a product of the Shenzhen Youmi Electronic Digital Co in Shenzhen, China.

Features To Look For In Smart Kettles
Different smart kettles have different feature sets but most have a few basic things in common: they allow for precise temperature control, they allow you to keep your water or tea warm for a time after you heat it and they share roughly the same capacity. That said here is a full list of features you'll find on different electric smart kettles for your smart home:
Temperature Control - Precise temperature control is one of the outstanding characteristics of the smart kettle. Unlike a standard electric kettle where you hit the button, the water comes to a boil and the kettle shuts off, with the smart kettle you can program an exact temperature you want the water to be. Once it reaches that temperature you can then keep it there for varying lengths of time, depending on the kettle. This type of control is great for brewing the perfect cup of tea or making different types of coffee.
Capacity - When it comes to the capacity of smart kettles you're going to encounter the same type of volumes you would for any standard electric kettle. That means capacities of anywhere from about 1.5 liters to 2 liters. As that difference is not all that significant most people (not all) will lean more heavily on functionality as a deciding factor in whether they choose this smart kettle or that. Unless, of course, they're specifically buying just for themselves or to have it handy for large family gatherings. In which case they'll go for the smaller or larger size respectively.
Wi-Fi - For the sake of this list "smart" means "programmable". But the fact that it's programmable doesn't necessarily indicate that an electric smart kettle can be operated via your smartphone by way of a wireless app. Some can and some can't. Even if a kettle does offer remote control however, folks should still think long and hard about the wisdom of starting up their electric kettle when they are not at home, since someone else might pick up the kettle not realizing it had been turned on remotely and burn themselves somehow.
Keep Warm Function - Drip coffee makers have had this function for decades but it's only recently made its way into the feature set of most electric kettles. The ability of a kettle to maintain water at a specific temperature is a great feature to have if you're having friends over for tea and you don't want to keep reheating the water every time someone needs their cup topped up. Different smart kettles will keep water at a specific temp for different times. With those times typically ranging from 30 minutes to 2 hours. The best smart kettles will allow you to program precisely how long you want to keep the water at the desired temperature.

Cost - Of course how much you decide to spend on a smart kettle is up to you. To some people they're a more valuable commodity than they are to other people. In general however, you can expect that the best smart kettles will carry a price tag anywhere from $50 to $200. Although most tend to hover around the $100 mark. And there are some very fines ones available for less than that. Essentially, the price will depend on who made it (and where) as well as the quality of the electronics, what degree of "smart" it embraces (i.e. can be connected through an app to the internet of things) and the materials used in construction.
Additional features - The best smart kettle will sport any one of a number of other features as well. Those may include:
An auto-shut off when the kettle detects there is no water.
Programmable timer that makes sure your tea or water is ready for you when you wake up.
Cordless operation so that you can bring the water where you need it.
Safety lock so that the kids can't accidentally start up the kettle when you're not around.
Smart kettles today are a far cry from their simplistic predecessors of the recent past. They are now every bit the equal of the stove top kettle and then some. From brewing a perfect cup of tea to being controlled from afar via a smartphone app the electric smart kettles of today are perfect expressions of 21st century innovation and convenience.