Best Latte Machines In 2021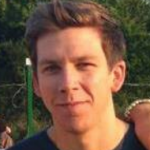 This product guide was written by Jordan Carter
Support us! GearHungry may earn a small commission from affiliate links in this article.
Learn more
A well-made latte is just what you need to get your day started, and some people find it challenging to handle a day without it. However, making the perfect cup with the right amount of milk and foam isn't as easy as professional baristas make it look. What if you could gain that perfection with the help of an excellent tool? Well, that's the beauty of latte machines. Yet, merely purchasing a latte machine is not enough; it has to have the chops to make a perfect latte. For this reason, we'll run through a list of the best latte machines on the market to ensure sufficient options when picking the best latte machine for you.
The Best Latte Machine
Latte Machine Buying Guide & FAQ
Features To Look For In Latte Machines
As mentioned at the beginning of the article, you can't merely buy any latte machine and expect it to do things exactly how you want. You should keep your eyes peeled for a couple of functions and features before picking out your next coffee maker. To help with this, we'll list out a few features to consider before making a purchase.
Size - The size of your coffee maker is of great importance and depends on your lifestyle. For instance, if you live alone with no friends or family, it would be best to purchase a single-serve coffee maker or latte machine. Not only to fit your way of life but also to take up less space in the kitchen.
If you are a family person with multiple coffee lovers in the house, then a larger coffee maker will serve you better. Also, some of these products feature removable carafes that can be stored in the fridge to prevent waste.
Features - The features are perhaps the most important thing to consider when buying a latte machine. Some of them possess automatic frothers, which takes away the hassle of creating the right foam. On the downside, this wouldn't serve you well if you like your foam made in a particular way. Features such as the auto turn-off function is a must for every user to prevent wasted energy. There are various other functions some machines have that others don't, which is why you should research what each latte machine can do before pulling the trigger and buying it.
Maintenance - This is important as it directly involves the longevity of your machine. If your latte maker is difficult to maintain, it discourages you from cleaning and could shorten the lifespan. However, if you get a machine that is easy to maintain, this bodes well for everyone. For instance, cleaning up is easier with latte makers that have drip trays, while those with maintenance alerts are even more popular.
Capacity - Tied to the latte maker's size, the capacity is also essential to avoid waste and potential damage. You should carefully consider the capacity of your latte machine before making a purchase. If you have large coffee mugs, you should check to ensure the machine can handle it, and if you'd rather deal with one large carafe, you should think of the pros and cons. An example is how much space a large-capacity latte maker takes compared to a smaller one.
Grinder - Some machines feature a built-in grinder that does all the work for you, simplifying the coffee-making process. However, they are more expensive and might not be within the budget of some consumers. Carefully consider your budget and whether you are in love with the coffee-making process. If you decide that you won't mind doing some grinding yourself, then getting a separate grinder would be best. Lastly, always ensure that with built-in mills, if the machine automatically dumps the ground coffee into the basket.

Latte Machine FAQ
Q: What is a latte machine?
A: A latte machine is a tool used in making lattes. The machine forces pressurized water through ground coffee to produce the finished product, and then with the help of a frother, you can froth milk to add to the drink. Some machines come with automatic frothers, which eases the process significantly.
Q: What is the difference between an espresso machine and a latte machine?
A: While they are quite similar, there are a few differences between an espresso machine and a latte machine. To fully understand the difference, you first have to understand the nature of the two drinks. An espresso is a coffee that uses pressurized water to produce a viscous, strong, 2oz coffee drink.
Because of the strength and taste of espressos, people like to add some milk to make cappuccinos and lattes. The latter requires a lot of milk and little espresso. A latte machine can be a regular coffee maker with a built-in milk frother while an espresso machine, with the need for high pressure, are more complicated and expensive.

Q: Do all espresso machines make lattes?
A: No. However, this is rare as most machines can make lattes. But as mentioned before, the essential ingredient in a latte is milk, so if an espresso machine can't froth milk, then it can't produce lattes.
Q: What's the difference between a latte and a cappuccino?
A: Cappuccinos and lattes are the same basic ingredients: espresso and milk. What makes them different is the volume of milk each drink needs. Cappuccinos require little milk, which doesn't completely offset the taste of the espresso. Lattes use potentially twice the amount of milk, so it is ostensibly an espresso diluted in milk. Additionally, lattes infuse more flavors and are milder on the tongue while retaining the energy kick from espresso.