Best Bluetooth Receivers In 2022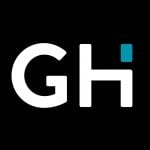 This product guide was written by GearHungry Staff
Last Updated
April 24, 2019
GearHungry Staff
GearHungry Staff posts are a compilation of work by various members of our editorial team. We update old articles regularly to provide you the most current information. You can learn more about our staff
here
.
GearHungry may earn a small commission from affiliate links in this article.
Learn more
Every home system and speaker requires the help of a Bluetooth receiver to offer users with wireless music streaming for any occasion. Such equipment must be designed in a manner that makes it compatible with several types of mobile devices such as smartphones and tablets. The selection of the perfect Bluetooth receiver is often considered an arduous task due to the many features that must be applied. Thus, to make the process more comfortable and less time consuming for readers, we have put together a list of the best Bluetooth receiver currently in the market. All these products are great in music transmission and come with high compatibility with your many mobile devices.
The Best Bluetooth Receiver
Esinkin Wireless Bluetooth Receiver




The Esinkin Audio Adapter is our best choice of bluetooth aux adapter for your home, office or any other space you plan on holding your next event. This equipment is made from a reliable company known around the world for the production of high-quality products. It features easy streaming that allows users to listen to music from their tablets or smartphones without any issues. This product from esinkin offers a powerful sound system that delivers high-quality audio output at all times, whether you're indoors or outdoors.
The setup of this unit is very straightforward and simple to undertake since it doesn't require any extra help from professionals in any field. You only need to pair your tablet or smartphone to the adapter and start operations via its single button press to enjoy all your favorite songs in the comfort of your home. The Esinkin adapter doesn't compromise on sound delivery as it features superior acoustics that delivers high quality sounds you can enjoy all day long. Concerning compatibility, this Bluetooth receive works exceptionally well with most speakers via a connection using a 3.5 mm jack or standard RCA jacks. This receiver from esinkin comes with a one-year warranty and a reliable connection from up to 15 meters or 50 ft. In the distance. All in all, it is the best product you'll ever come across on the market. Be sure to combine this with cool bluetooth speakers from our list.
Key Features:
Wireless Adapter
Easy to Set Up
Superior Acoustics
Long Wireless Range
Specification:
Brand

esinkin

Model

W29-us

Weight

3.52 ounces
TaoTronics Bluetooth Receiver

Another leading manufacturer in the production of well-designed Bluetooth receivers is taotronics, and they are represented strongly by the Taotronics Bluetooth Receiver, a wireless and portable unit built with a 15-hour runtime and a car kit for use on the go. It is the best Bluetooth receiver that offers users with broad compatibility by providing connections to your smart home devices such as phones, tablets, computers, MP3 players, and televisions. To attain a full battery, this machine must be charged for up to 1.5 hours, after which it can be used for up to 15 hours non-stop.
The taotronics Bluetooth receiver unit can be used for hands-free calling. It offers all users with an enhances calling experience via its calibrated microphone design. Enjoy an improved call quality with this device thanks to an included 3M adhesive that enables users to fix their receiver to a position that they feel most comfortable with. Besides the excellent calling experience offered, this unit from taotronics offers users with dual connections that allow for a quick and easy switch between two actively connected devices, to enable you to play music across devices. The Bluetooth of this device is 4.2 faster and generally more stable concerning connectivity when compared to other models. It is the most affordable unit on the market with a quality that cannot be adequately described. Make sure you also check our guide to the best AUX cables.
Key Features:
Wider Compatibility
RCA Stereo Output
Super Long Working Time
Convenient Dual Connections
Specification:
Brand

TaoTronics

Model

TT-BR06N

Weight

0.64 ounces
Mpow Bluetooth 4.1 Receiver And Transmitter




Away from taotronics, we explore the Mpow Bluetooth Receiver which doubles as a transmitter. This dual function equipment is one of the best concerning its productivity and reliability. It is a unit that operates in different modes, namely the TX and RX modes, to offer users nothing short of a great listening experience. You get to connect your smart devices such as televisions and MP3 players to your receivers with ease. In the TX mode and can also make use of your car stereo system and any other non-Bluetooth system in the RX mode for the same optimum performance. 
The Mpow Bluetooth receiver and transmitter feature a dual connection via its Bluetooth 4.1 transceiver, and this can be connected to two headphones at the same time to enable you to share the functions of the product with a friend or a lover. The RX mode has a safe hands-free calling feature that allows drivers to make and receive calls freely during their daily commute. The receiver features independent volume buttons along its frame to enable users to gain total control over what is laying and high or low its sound is. The total working time of this Bluetooth receiver on a single charge is 12 hours, with a purchased package featuring items such as the receiver, a user manual, a USB charging cable, an audio cable, and many other things. You can use this with your shower speaker.
Key Features:
2-in-1 Wireless Adapter
Pairing with 2 Bluetooth Headphones
Built-in Mic in RX Mode
Dual Connection
Specification:
Brand

Mpow

Model

MPBH045AB-PTX-1

Weight

3.2 ounces
TaoTronics Bluetooth 5.0 Transmitter/Receiver

There is another taotronics unit on our list, and it is the Bluetooth 5.0 Transmitter/ Receiver. This product is a wireless audio adapter which transforms into a Bluetooth device when used for its transmitter function. This function makes it capable for your unit to stream Bluetooth audio with ease and also allows for non-Bluetooth devices such as your home and car stereos to receive overpowering audio feedback. This Bluetooth receiver makes use of an aptx low latency feature, a technology that offers instant sound with latency more moderate than 95% of other devices on the market.
The Taotronic Dual Function Unit transmits high definition video in its transmitter mode without any issues, thanks to the improvement in its end-to-end lag time which is now 40 milliseconds. This unit from taotronics allows for a 2 in 1 connection of Bluetooth speakers or headphones such that two individuals or children can enjoy their favorite sounds at the same time. Full control of music play/pause, volume control, and track selection is given to the user while in the receiver mode, and this makes the Bluetooth 5. The receiver is simply the best. Be sure to also check out our list of the best outdoor speakers for more great items like this. 
Key Features:
Wireless 3.5mm Audio Adapter
Bluetooth Transmitter and Receiver
A 2 for 1 Connection
20 hours of Continuous Audio
Specification:
Brand

TaoTronics

Model

TT-BA08

Weight

3.2 ounces
TROND Bluetooth V5.0 Transmitter/Receiver

The Trond Bluetooth V5.0 is a transmitter/receiver unit from another great manufacturer on the market. It is a product that is built with an aptx low latency, and the ability to pair 2 Bluetooth headphones at the same time. It makes use of the Tron BT-DUO, a system that acts as a support to the aptx and aptx low latency aspects of the receive, no matter the mode being used for operations. This product allows users to watch movies with the audio playing in a fully synchronized manner, without any delay in the audio relay.
The Trond bluetooth audio receiver features a dual stream and multipoint for its operation. It can be connected to two speakers or headphones at the same time to allow multiple uses without any issues. A purchase of this unit offers users with a welcome guide, a male to male audio cable, a micro USB charging cable, an 18-month warranty, a female to male audio cable and 30-day money back guarantee. Enjoy the excellent sound quality that comes with this unit and relishes its compatibility as well as the level of connectivity, which cannot be found with other models on the market. Our handy guide to the best open back headphones features more great products like this.
Key Features:
2-in-1 Wireless 3.5mm Adapter
Pair with 2 Bluetooth Headphones Simultaneously
aptX low latency
Dual Stream & Multipoint
Specification:
Brand

TROND

Model

BT-DUO

Weight

0.48 ounces
TaoTronics Bluetooth 5.0 Transmitter and Receiver

Taotronics, a mastermind in the delivery of high-quality Bluetooth receivers for affordable rates has yet another product that comes highly recommended from several user reviews online. This is the Taotronics Bluetooth 5.0 Transmitter And Receiver. This is a bluetooth music receiver that offers pure, unadulterated sound to users at all times, thanks to its aptx audio codec feature. This is a form of technology utilized to enhance sound, making it more profound and more vibrant for a better experience. In its transmitter mode, this unit offers lag-free content as well as a low latency that is supported by the receiver.
Just like many other receivers, this unit offers users a chance to connect two headphones and speakers simultaneously, allowing for two people to enjoy the perfection in sound at the same time. Even while this unit is charging it operates thanks to its robust battery that is designed to run for up to 10 hours after a full charge. Love this product? Check out our review of the best decibel meters for our top picks.
Key Features:
2 Devices Simultaneously
For TV/Home Sound System
2-in-1 Wireless 3.5mm Adapter
Bluetooth
Specification:
Brand

TaoTronics

Model

TT-BA07

Weight

7.7 ounces
TP-Link NFC-Enabled Bluetooth 4.1 Receiver

The TP-LINK Bluetooth Receiver is an NFC-enables unit that is built as a wireless unit for all your audio needs. This adapter allows you to stream music from any mobile device of your choice, be it a smartphone, tablet or PC. No matter the device, this product promises to encourage an outstanding output o sound for your listening pleasure.
This bluetooth aux adapter features universal compatibility that enables it to be used with your car or home stereo system as well as any other mobile devices that use Bluetooth. It comes with 2x wireless range that extends up to 20 meters. Allowing you to stream music at distances farther than what you're used to from other models. The TP-LINK receiver has a CSR and a built-in amplifier chip that supports A2DP V.12 and Bluetooth 4.1 for enhanced performance from all your streaming platforms such as Apple Music, Spotify, Pandora, and many others. Find more great products like this by checking out our guide to the best bookshelf speakers.
Key Features:
Universal Compatibility
2x Wireless Range
High-Quality Wireless Music Performance
Multipoint Technology
Specification:
Brand

TP-Link

Model

HA100

Weight

1.44 ounces
Anker Soundsync A3341 Transmitter and Receiver

Another brand with a spectacular audio performance is Anker, and they have launched the Anker Soundsync, their wireless Bluetooth receiver, and receiver yet. This Bluetooth receiver is a 2-in-1 device that makes use of the Bluetooth 5 which enables it to transmit data twice as fast as all previous Bluetooth devices. The design is such that this product offers every type of audio device optimum Bluetooth functionality.
The Anker receiver offers lag-free synchronization and high-quality audio via the use and support of aptx HD music as well as the aptx low-latency technology. You can connect up to two different Bluetooth devices simultaneously for double the fun, streaming your favorite tunes whenever you please. The Anker Bluetooth receiver helps its users bring all older devices into the future of music via its many connections ranging from Bluetooth to AUX and others such as RCA and optical cables. Don't forget to also check our guide to the best headphone amplifiers.
Key Features:
Transmitter and Receiver
Superior Playback
2-in-1 Design
Latest Bluetooth Technology
Specification:
Brand

Anker

Model

AK-A3341011

Weight

5.1 ounces
Avantree 2019 New TC417 Transmitter Receiver




The Avantree TC417 is a new bluetooth receiver for speakers, modeled and launched this year for your listening pleasure. This is a spectacular product designed by professional sound experts to enable widgets in your home or office such as your laptop, TV, and any other device you fancy the chance to stream music to your speakers or headphones wirelessly. Like every receiver, this product offers a 2-in-1 design which allows it to connect to a series of devices around your home. 
The operations of this device are made possible with help from a 20 hour run time battery that charges fully when left for only 2 hours. This extended life battery ensures that users enjoy countless hours of music anywhere and everywhere. The user interface of this device is straightforward to maneuver and easy to use with a display that shows any device you're paired to while offering you total control on your track list, volume control and every other action you will want to undertake to have a pleasant listening experience. If you love good audio devices, check out our guide to the best tower speakers.
Key Features:
Volume Control for 3.5mm AUX
Wireless Audio Adapter for TV
Support Optical Digital Toslink
aptX Low Latency
Specification:
Brand

Avantree

Model

BTTC-417-BLK

Weight

1.6 ounces
Bluetooth Receiver Buying Guide
How We Chose Our Selection Of Bluetooth Receiver
Reviews - In the world of product sales, the user experience is king. For this reason, every recommendation made by our team was made with help from online reviews from users around the world. Such reports were taken into consideration to provide potential buyers and all readers with candid views on the operations of every product as well as more information on features such as the durability and reliability of the Bluetooth receivers mentioned. only products with great reviews were selected for this article, to offer readers with nothing but the best in function and reliability
Price - With every reader and customer having a different budget for the purchase of a Bluetooth receiver, it is essential that as a team, we offer a broad range of product options to cater for everyone. It is for this reason that our list is made of a variety of products, each one of them highly durable and well designed to offer excellent performance. The price of a product may depend on its construction materials and methods as well as the popularity of the brand, and all factors were taken into consideration during the selection process.
Features To Look For In Bluetooth Receiver
There are several models of receivers on the market in recent time, with each one of them promising to be the best in function, durability or quality. In the search for the perfect Bluetooth receiver, there are several factors one must consider to ensure that you make a choice that's beneficial to both you and your pocket. Below, we discuss the essential elements you must consider before you choose a model or make a purchase.
Range - The range of any Bluetooth receiver is the most critical factor every potential buyer must take into consideration. The distance that can be covered by the Bluetooth device must be extensive enough to allow for connection to a broad range of devices from different areas. The field, however, must be directly proportional to the audio quality you receive thus, it is advised that you try to test any receiver you're looking to purchase, to know its range before you make the final decision.
Pairing - The best Bluetooth receiver is any device that can connect easily to a broad range of devices, without the need to be re-configured every time you want to change tools. These devices are often automatic, and as such, they pair with any new device automatically once you're within its range. There are some models of receivers that memorize the details of previously connected devices, e=and this enables them to reconnect with these devices as soon as they come within its range. If you intend to stream music from particular stations, pairing becomes very vital this, and you might want to look out for a Bluetooth device that connects unobtrusively.
Compatibility - The ability of your receiver to work with different devices through different portals is exceptionally vital to its functionality. Some receiver models offer compatibility with aux, RCA, optical cable and the like to enable you to stream music from several devices around you. If you love to listen to music via various modes, such a device will be the best for you.

Bluetooth Version - Wireless use of your Bluetooth receiver makes its usage more exciting. Having a hands free device is very convenient, especially for those who love to receive calls while on the road. This is an essential feature that must be considered depending on the intended use of your device.
Size - The size of your Bluetooth receiver is another feature to find as it determines how portable it might be. If you love to move around, you might opt for a more lightweight model which is easy to transport from one place to another.
Connectivity - Some devices connect with a single device, while others allow for multiple connections. Depending on your preference, your choice of a receiver will differ from another individual.
Sign Up Now
GET THE VERY BEST OF GEARHUNGRY STRAIGHT TO YOUR INBOX